Goal 1: Middle School and High School Teacher Based TAG Plans
The implementation timeline is:
Introduce 2017-2018 school year,
Full participation and completion 2018-2019 school ycar
The goal will be met by a measurement which defines the following:
Teachers at Fern Ridge Middle School and Elmira High School will be taught how to write a plan to
provide challenge to advanced learners in their classrooms during the 17-18 school year. Throughout the year,
and beginning the following school year, teachers will tum into their supervisor a teacher-based TAG plan. The
plan will include how the teacher will assess rate and level of advanced sturlents ancl how those students will be
challenged, enriched or taught at their rate and level within that class. These plans will be communicated with
parents.
The goal will be determined as successful/unsuccessful by:
Administrators will have and approve Teacher based TAG plans for all teachers in their buildings.
Parents know the teacher-based TAG exist and have access to them.
Goal 2: Professional Development for Teachers
The goal is: Offer PD for teachers in the FRSD focused on TAG identification, classroom accommodations, and
characteristics of TAG students.
The implementation timeline is: Begin 2017-2018 school year, and on-going in years to follow.
The goal will be met by a measurement which defines the following:
Every school year, there will be at least one PD offered to staff that focuses on TAG. It may be provided
through a written handout, an email or a quick staff presentation. It may be an optional PD offered to any
teachers who would like to attend. Potentially, it could be built into district or building PD inservices.
The goal will be determined as successful/unsuccessful by: During every school year, a TAG PD can be
identified.
Goal 3: Self-assess the District' s Referral/Testing Process 
The goal is: Look at the district's referral and testing process for areas to be improved
The implementation timeline is: 2017-2019
The goal will be met by a measurement which defines the following:
The TAG team wilt look at how our district can improve our process for TAG referrals, screenings,
testing and identifications. The team will identify areas of weakness and determine goals to be met. The broader
goals are to improve identification of underepresented populations, specifically economically disadvantaged
students, assess the tests we use and ask if the process for testing is effective, and to consider a broad screening
instrument for our district.
The goal will be determined as successful/unsuccessful by: Goals will be specifically determined and evaluated the TAG committee.
Goal 4: Create Inter-District TAG Collaboration
The goal is: The FRSD TAG Coordinator will connect with other TAG coordinators and teachers in other
districts.
The implementation timeline is 2017 and on-going
The goal will be met by a measurement which defines the following:
The TAG coordinator will know other district TAG coordinators, educators and volunteers that are
passionate and knowledgeable about TAG. The purpose of this goal is to collaborate with other districts about
TAG to overcome possible limitations of being a small district. TAG is a specialty that can be isolating and can
only be improved with collaboration and connection. This goal could be met through networking, formal
meetings with other educators, or through connections made by other formal or informal groups.
The goal will be determined as successful/unsuccessful by: Every school year, the TAG coordinator can name an interaction with a different district employee or volunteer about TAG. Ideally, a lesson, idea, or improvement can be named as a direct result from that interaction.
Welcome to FRSD TAG Program for the 17-18 school year!
This year our focus will be social-emotional issues common in gifted people. At all schools, TAG students often report academics as challenging and appropriate. (We do have great teachers!) If there is ever any need to help challenge and support academics of gifted students in the classroom, I am here to help. I can help teachers, students, or parents problem solve and improve academic life for TAG students.
Last spring, I was lucky enough to see a presentation by the ODE TAG coordinator, Angela Allen. She spoke about the lack of social-emotional support for gifted students. These students are often complicated and may need some extra support thinking and reflecting about themselves to become their best self.
This year, I will be meeting with small groups at all schools to lead discussions and activities centered around social-emotional issues common with TAG kiddos. Topics will include: goal setting, perfectionism, introversion/extroversion, perseverance, respecting diverse learners around you, managing intense emotions and more. Every month, the theme for all groups will be the same and I will post here about the topic for families to read and be aware of our topic. Discussions will happen in small groups at different times, in different buildings, and will be age-appropriate, all through-out the month. Please check back for monthly topics!
Let me know if you have any questions!
Angie Pebworth
cell: 541-485-3764
School: 541-935-8225 ext 5119
Handout # 2 – Piirto Pyramid of Talent Development
Handout #1! – The Funnel and Cylinder Analogy
Who: Parents of Identified TAG students and High End Learners in the Fern Ridge School District and students who are identified as TAG or invited by a teacher in the Fern Ridge School District – Kindergarten – 12th grade
When: 6:00-7:30 February 18th, March 17th, April 14th, May 19th
Where: Veneta Elementary School
What: Parents will be in a discussion group with Angie Pebworth and students will do engineering projects with Paris Clements
Parent Discussion Topics:
February: Gifted Characteristics and Profiles
March: Navigating the School System
April: Sensitivities, Perfectionism, and Introversion
May: Twice exceptional, Underachievement, and other quirks
Student Science Topics:
February: Rising Upwards: building structures
March: Going Fast: making it move forwards
April: Sink or Float: building boats and other water craft
May: To the Sky: airplanes and flying machines
Additional Info:
Pizza is provided!
Parents and students may attending separately.
School age siblings may also attend.
For more info: Contact Angie Pebworth

apebworth@fernridge.k12.or.us
11 TAG students who are science enthusiasts went to Oregon State University on Tuesday afternoon to study some college science! We first visited the wave lab where experiments are done about wave energy and tsunamis. We got to see a few waves in action. The second lab we visited was a DNA lab where students impressed the grad and PHD college leaders with their knowledge and were led through the process of extracting DNA from a strawberry. They all went home with a little bit of strawberry DNA! This field trip was enriching and inspiring for the students.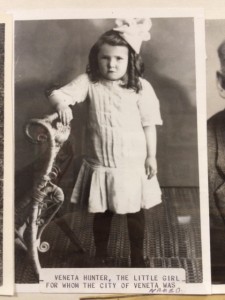 Students across all of the schools have been working hard to complete a book about local Fern Ridge history. The book will have about 12 chapters, each researched, written and edited by students. They have been writing at home, meeting during their free periods, and gathering at the Applegate History Museum on the weekends to complete this book. It is really exciting that it is almost here! Look for more information coming soon about how to order it and support this project!
Both elementary schools received a TAG grant for next year from the Chintimini Fund and Oregon Community Foundation. Thank you!! Exciting things will be happening at both schools next year to support our bright learners!
Six of our bright computer students got to spend the afternoon at the district office talking about computers with our district computer tech, Michael Bateman. They talked about all different computer topics, most of which only they could understand. The students were engaged and interested and excited to talk about a topic they love, at a depth beyond most of their peers.