Buses on snow routes for route numbers 4 and 13 only.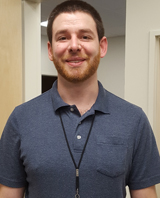 Mr. Siegal has been the music teacher at Fern Ridge Middle School since August 2017.  Each day he instructs Beginning Band, Intermediate Band, Advanced Band, Choir, Guitar and Intro to Music.  He teachers and plays the flute, clarinet, saxophone (alto, tenor, baritone), trumpet, trombone, baritone, tuba, guitar, ukulele and piano.  Of those instruments, Mr. Siegal is most skilled on percussion (drum set), clarinet, piano and ukulele.  (As you can see FRSD students are fortunate to have such a talented teacher!)
He tells us that his favorite thing about his job is working with students in different areas of music and seeing/hearing their musical development and hearing from them how music is a part of their lives.  Observing the musical improvement of individual students and the ensembles throughout the year is exciting and rewarding.  He also really enjoys being able to play different instruments throughout the day.
Mr. Siegal is very interested in percussion traditions from around the world.  His interest in world music has led him to travel to Ghana, West Africa to study traditional drumming and also to Salvador de Bahai, Brazil to study samba-reggae.  When he is not practicing drums, piano or ukulele, he enjoys hiking and fishing.  During the summer months he enjoys backpacking in the Cascades.
This summer, Mr. Siegal is getting married to his finance, Jaclyn Teixeira.  They have been together for 10 years after originally meeting in their 8th grade Spanish class.  They are planning to be married in their home town of Dartmouth, Massachusetts and will then travel to Portugal.
Our students and district are lucky to have Mr. Siegal as a teacher.  Congratulations!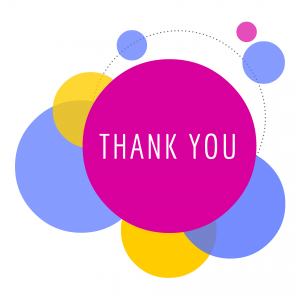 This week we want to take the time to show our classified staff how much we appreciate all of their hard work and dedication.
Thank you to our all of our amazing Instructional Assistants, Secretaries, District Office Staff, Custodians and Maintenance Crews!  We appreciate all that you do each day for our students, teachers, administrators and school campuses.
Happy Classified Week!
On time start.
🙂
The buses will be operating on snow routes, both AM and PM, due to several of their "turn-arounds" being blocked in by plowed snow.
FRSD Update: Please pass along. Staff have done a great job today doing what we can to prepare buildings for an anticipated school day tomorrow. Below is some general information.
– Depending on your own situation/location, it is YOUR call whether or not your student attends school. If you cannot make it in, simply let school get underway in the morning and call in later in the day to excuse your student's absence.
-We will try to make a decision about a regular or late start by 5:30 AM tomorrow, after driving the side roads.
-Parents should expect that snow routes will be used. If you are unsure what those are, you can find them here: http://www.fernridge.k12.or.us/wp-content/uploads/2018/02/Inclement-Weather-Packet-ENG-Feb-2018.pdf
-The biggest problem areas will be our parking lots. With all the moving of the snow, we have lost many parking spaces. PLEASE TAKE YOUR TIME AND MOVE SLOW IN THE PARKING LOTS!
-Please allot yourself extra time in the morning, as drop-off pick up will be particularly slow tomorrow AM.
-Any staff that can carpool, please do so.
All information and updates will be posted here and "Superintendent Carpenter" Facebook page.   If we have a regular start time tomorrow, it will be posted here. If you DO NOT get a phone call in the morning, we are starting on time.
Due to continued unsafe conditions, FRSD will be closed tomorrow, Thursday February 28th.  District administrators and custodial staff that can get to work safely, please report to your buildings at 10:00 AM. 
The FRSD will be closed for Wednesday, February 27th due to continued hazardous conditions.
I want to thank the FRSD maintenance/grounds staff and building administrators (as well as our tech staff) who worked most of the day today trying to prepare schools for tomorrow morning.  We were able to plow the parking lots and shovel entrances at all buildings.  However, the expected weather, combined with the dangerous driving conditions on many of the side roads and hilly areas for our buses, necessitate us closing again tomorrow.  We gave it a good effort.
A special thank you to Justin and Sarah Wartenbee (and Wartenbee trucking) for coming down with some equipment and assisting District staff for several hours.
FRSD is closed for today: Tuesday, Feb 26th.
2 HOUR DELAY: To assist in planning for the morning, frsd is announcing a 2 hour delay (buses on snow routes) for tomorrow, Tuesday February 26th. We currently have no power in any of our schools. I would say the likelihood we are closed is high, but will make the final decision in the morning based on current information.
We are closed!  Happy snow day.