FRSD is closed and all activities cancelled, for today, Thursday, Feb. 22nd.
FRSD is currently on a 2 hour delay with buses operating on snow routes. Continue reading →
At the link below you can visit all the information regarding snow routes, and school closure information.
As a side note, if and when we ever have a 2-hour delay on a Wednesday Early Release day, all schools will be released at their normal Mon., Tues., Thur., Fri., time.
Join us in the Elmira High School Theater from 6-8 PM on Monday, March 5th.  This workshop is for any and all parents of school age children K-12.  The workshops shares with parents the basics of social media and cyber safety.  Hear from experts (a panel of trained students) regarding the ways kids are using social media today.  A second, 3 person panel, made up of myself, a Lane County Sheriff's deputy and a Lane County Juvenile Prosecutor will also be presenting.  This is not just for FRSD parents, parents from Crow, Junction City and Triangle Lake in particular are invited, but feel free to invite any interested adult that may find this information useful.
Click on the link below to see the flyer for this event in Spanish and English.
RSVP is encouraged at Emily@kidsfirstcenter.net
A short time ago, I spoke to the deputy that investigated the "white van" incident from yesterday morning. It sounds like the adult individual involved has contacted the Sheriff's department and there is a high likelihood that there was never a threat. This is great news. The Sheriff's department has been busy this morning with the accident on 126, but they hope to get a deputy over to speak with the individual and get a statement sometime today. We are all hopeful that is the case, and can just use this reported incident as a reminder to speak with our students about appropriate ways to remain safe. A website that has some good information for parents on this topic can be found at: https://www.anxioustoddlers.com/stranger-danger/
This morning at around 7:50 AM near the roads of Huston and Wildwood, it was reported that a white van stopped and a man opened a window and asked a student if they wanted a ride.  The student did the right thing, immediately returning to their house and reporting it. Lane County Sheriff's office was notified, they have investigated, and sound like they will be putting out a press release.  Once we have that release, we will share here.
Monday, July 30th through Thursday, August 2nd are the dates that EHS will host the 4-day summer Strong Start program.  This program is for incoming 9th graders of ALL ability levels to assist them in developing some skills that encourage a strong start to the High School Career!
More information will be coming out in the coming weeks, including an informational flyer.  Stay tuned and save the date!  For questions, contact EHS Teacher Stu Burgess at sburgess@fernridge.k12.or.us or FRMS Counselor Ryan Chambers at rchambers@fernridge.k12.or.us.
Go Falcons!
The Elmira H.S. Athletic Hall of Fame is here!  Nominations for the 2nd class are now being accepted.  The nomination deadline for the class that will be inducted in Feb., of 2019 is November 1st, 2018.  Nominations are accepted in four categories:  Athletes, Coaches, Teams and "others."  Please read the Committee's Standard Operating Procedures (SOP) document below for criteria and guidelines, as there are timelines and guidelines regarding who can be nominated, and when.  Go Falcons!  For more information you can contact the school at 541-935-8200, or one of the 7 committee members:
Gary Carpenter, Principal, Elmira High School.  Brian Brands, Assistant Principal/Athletic Director, EHS.  Sarah Schilling, Teacher/Dean of Students, EHS.  Julie Bothel, EHS Booster Club President.  Alan Jeffers, Andrea Brown and Gary Horkey, community members.
All of the application materials can be found at: http://www.fernridge.k12.or.us/elmirahs/?page_id=1879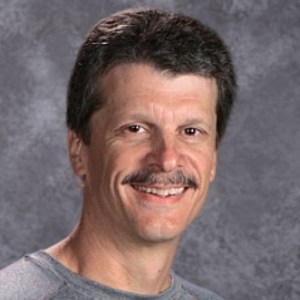 This month, we would like to honor our Head Varsity Boys Basketball Coach, Nick Garman, as our employee of the month.
Nick has been the Elmira High School Head Boys Basketball Coach since June of 2006.  He explained that the relationships he develops with the kids and his coaching staff along with other school staff members are some of his favorite things about the job.  "The excitement of the games and watching high school players grow into successful, hard-working young men is very rewarding as well."
As the head coach, Nick plans the daily practices, attends required meetings and makes sure he assists wherever he is needed.  He tells us that the kids and coaches make the job really fun.  "The kids give me energy and keep me feeling younger and, hopefully my coaching staff and I provide them with some good character building and we all are better people for having worked together!"  His enthusiasm for his team is often apparent in his "kick moves" that fans have come to expect when the Falcons are playing well.
When he is not working with EHS athletes, Nick plays slow pitch softball (for the past 36 summers!) and spends his time working around his farm.  He likes movies (comedies and action) and enjoys reading and listening to mystery/thriller books, especially on his drive to Elmira from Cottage Grove and back during basketball season.  Nick has been married to his wife, Konnie for 29 years and their daughter, Kaylee is a senior at the University of Oregon.
We want to thank Coach Garman for his years of coaching and enriching the lives of countless student athletes and this community.