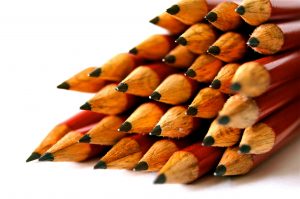 The School Board meeting will be held on Monday, November 19, 2018 at 6:30pm in the library of Elmira Elementary School.  Elmira Elementary is located at 88960 Territorial Rd. Elmira, Or 97437
Click on this link to access the agenda materials.  If you need additional information or assistance please contact Michelle Cook, Administrative Assistant at 541-935-2253 Ext. 1203
Fern Ridge School District's Annual Title Night will be held December 10 at 5 p.m. in the district office's board room located at 88834 Territorial Highway, Elmira. This is your opportunity to discover the ways we use our Title dollars to serve your students.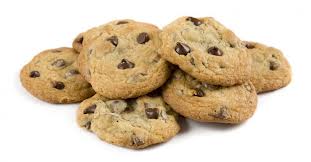 EES Families,
Today marks the start of the most delicious fundraiser of the year – COOKIE DOUGH!
Going home today with each student will be an envelope containing an order form and an informational sheet.
Completed order forms along with money owed will be due back Friday, November 30.
Cookie dough pick up will be Thursday, December 20 between 2:30p and 6:30p in the EES gym.
Funds raised help to provide educational enrichment programs (and field trips!) for all EES students throughout the school year.
Thank you to all in advance for helping to make this year another HUGE success!
~Your PTA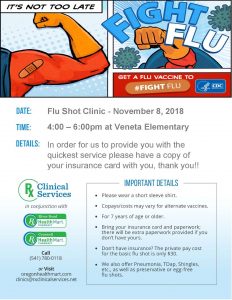 On Thursday, November 8 there will be a flu shot clinic open to students and community members from 4:00-6:00pm in the Veneta Elementary Library.
Flu Shot Tips:
~Wear a short sleeved shirt
~Bring your insurance card – if you don't have insurance the private pay cost for the basic flu shot is $30.
~Bring a completed Vaccine Administration Record (extra forms will be available on site)
~Immunizations are available for students ages 7 and up
~Copays/Costs may vary for alternate vaccines.
Below are the links to the vaccine information sheets:
Flu
Shingles
TDap
Pneumococcal
Please call 541-935-2253 ext 1203 if you have any questions
November is almost here! Please look for your Communication Calendar- coming home this week!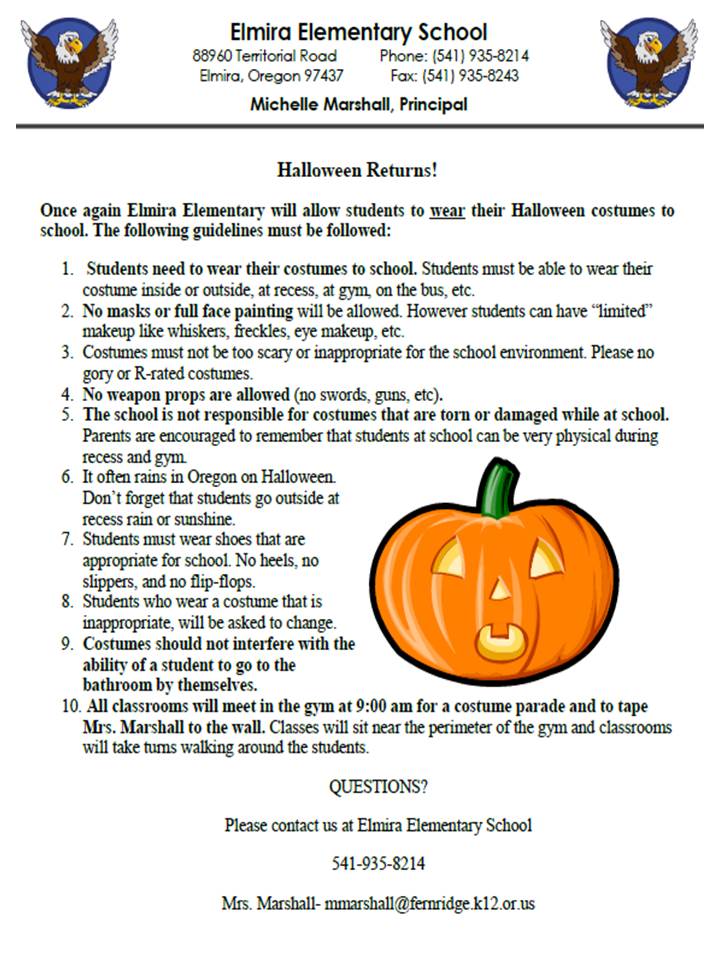 Halloween Information Flyer will be sent home 10/29/18. DOWNLOAD HERE: Halloween 2018 EES
Picture Day is scheduled for:
Tuesday, October 16, 2018
Picture Day ID: FO528356Y0
Use your Picture Day ID to order your portrait package.
https://my.lifetouch.com/mylifetouch/#/findmypictureday
October is looking to be a busy and exciting month here at EES. Please look for you October Communication Calendar to be coming home soon. Feel free to download here: October Communication Calendar 2018