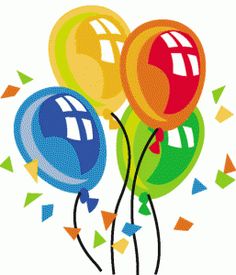 This is Board Appreciation Month!    Although we do not say "Thank you" enough to people who give freely of their time and energy … this is one time we do not want to forget.   Thank you Fern Ridge School District Board members!   We appreciate all that you do to help us be the growing prosperous district that we are.   We have you to thank for our new schools, our great staff and  wonderful working conditions.   Thanks for all you do!
Just a reminder that if you plan on being in a class or volunteer in one of our classes for a party or for a field trip you need to fill out a background check form.  This usually take about a week to clear and you can not come into classes to volunteer or attend parties until we have that form completed and it has come back with an OK.   This is for the safety and well being of all our kids.   Thanks for your help with this.   Remember KIDS always come First!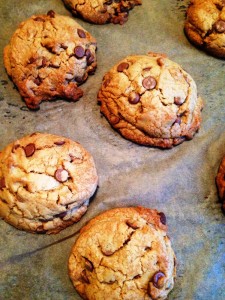 Tuesday is the day to pick up cookie dough!   This is the one and only day for this!   We have no freezer capacity to store anything anymore … so pick it up… enjoy a Family Fun Night…. eat some pizza.   Get out of the rain into the warmth of our school and pick up you dough!
Win Prizes and Have Some Fun!
December's Family Fun night is December 15th at 5:30 in the EES gym.   We will be playing Bingo, enjoying pizza and picking up our cookie dough all in one evening.   So please join us …RSVP at our school at 541-935-8214.  This is a fun way to engage with your kids in some math!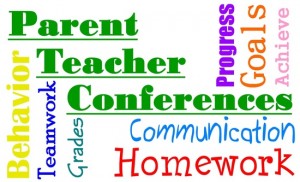 So you finally get the chance to meet one-on-one with your child's teacher — now what?
Like a good Scout, be prepared: Educators agree that doing your homework before a parent-teacher conference can make a big difference. For teachers, when a parent comes in on a set date planned well in advance, it means both parents and teachers get a chance to sit down for five to 10 minutes – often more than enough – to solidify their partnership.
The Harvard Family Research Project's Tip Sheet for Parents suggests reviewing your child's work, grades and past teacher feedback. Ask your child about his experience at school and make a list of questions ahead of time to ask during the conference. Care.com — a website that matches parents with child caregivers — created a list of questions to print out and take with you. A good parent-teacher conference, experts say, should cover three major topics: the child, the classroom and the future.
The Child
Most experts suggest telling the teacher about your child. Describe what they're like at home, what interests and excites them, and explain any issues at home that may be affecting your child at school.
The Classroom
Ask about what's happening in the classroom — both academically and socially.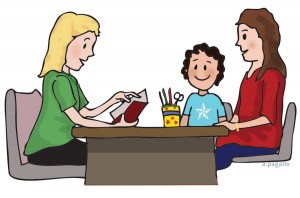 It's important for everyone to understand what the goal is at the end of the year. That way you all have a stake in that success. Don't be afraid to ask the teacher to clarify what assessments or grades actually mean. Before the meeting is over, you should be sure you're clear on the teacher's expectations for your child.
The Future
Spin the conversation forward and ask what you can do to help.
Parent-teacher conferences are no longer a once-a-year check-in; they can provide useful insight for immediate and clear next steps.
We want both the teacher and the parent to have a positive experience. When parents and teachers work together, the results are always better.
A version of this story was published on NPR Ed in September 2014.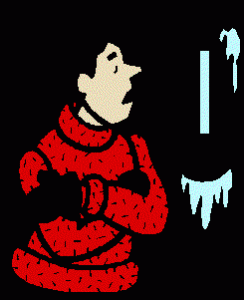 Just a reminder to bundle your kids up before you send them off to school.   Shorts and short sleeve shirts are no longer appropriate as the kids go outside for recess.   If clothing is difficult for you we can help!    But let's work together to keep our kids warm.   Bundle them up and put the shorts away until summer.   Call us if we can help.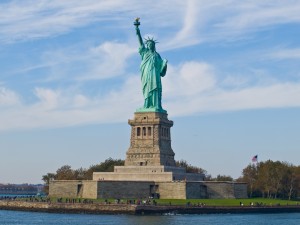 Both elementary schools have adopted a new online curriculum called Engage New York.   This math curriculum is aligned with Common Core Standards.   If you would like to work with and help your child with Engage New York, please go to the link listed below for parent resources.  Please also note we've added a link to this website to our menu.
https://www.engageny.org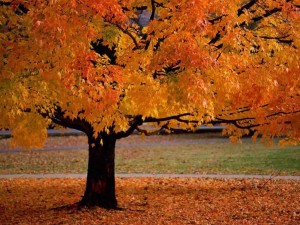 Get creative at Elmira Elementary's Autumn Art Night!  Experiment with a variety of art mediums including chalk, watercolors, tempura paint, and tissue paper.  Follow along to some fall-themed examples or let your imagination be your guide! The fun starts @5:00! Free pizza and drinks included with the evening's activities. RSVP at 541-935-8214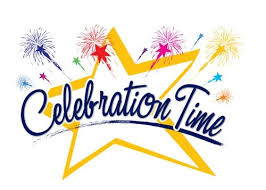 We are lucky enough to be starting the work on our new school on September 17th @ 5:00pm…which calls for a party!   We have our ground breaking events on September 17th starting at 5:00 pm.   You will hear from some of our students about why they appreciate having a new school.   There will be pizza to purchase and a magic show for the kids … all this coupled with our first Open House of the season!   Please join us for some fun and encourage your child to write an essay so that he/she can be part of the show!
Remember September 17th…5:00 pm the fun begins!   Oh  and by the way…   thanks to you we are building a new school!