Last year at the Elmira Elementary Auction, Nancy Coffman's parents bid on and won the Principal of the Day prize.   On September 18, 2014, Nancy claimed her prize and this is what she had to say about it…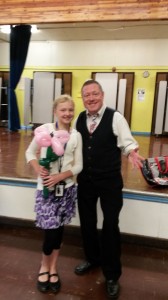 Principal for the Day By Nancy Coffman
Yesterday I was Principal of the Day. It was so much fun! First I got my whistle and nametag. Then I helped as the attendance folders came in.
            Ms. Turle taught me how to use a walkie talkie. Michelle taught me how to answer the phone and where the hold button is. I even answered the phone for a mom!  I went into the first grade class and the Kindergarten room. Ms. Turle bought me lunch and during lunch the magician came and I introduced him to the school at the beginning of the assembly. I got to be on lunch duty and recess duty. I got to hand cupcakes out to the 1st graders during lunch. At the end of the day Ms. Turle gave me a present that was a certificate in a picture frame. It was the best day ever! I thank Ms. Turle so much!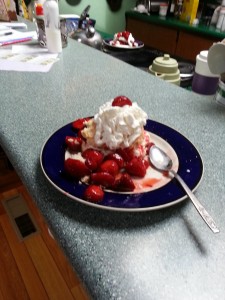 Elmira Elementary School is hosting our Open House on September 18th at 5:00 PM.  Meet the teachers, see the school watch the magician and visits booths.   The entertainment starts at 5:00 pizza will be sold by the slice and we will have ice cream! The school opens at 6:00 to meet with the teachers… please join us for some fun!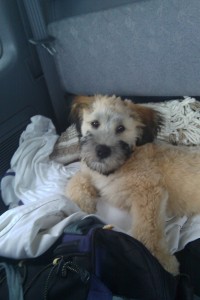 FRMS is very excited to be offering a 3 day a week preschool on campus this year through Early Childhood Cares.  Early Childhood Cares is a program through University of Oregon.  The program is looking for more 3 and 4 year old students.  Please call 541-935-8230 for more information and contact information. Also, if you have friends or neighbors with preschool age kids, could you please pass on this information.
The 2014-15 school supply list has been updated. You can find the link to our new list on the right hand side of our website.
This Wednesday, August 13th is our Kindergarten and new student registration from 8:00 to 3:00. Please bring a copy of your student's birth certificate, immunizations and proof of address.
Feel free to contact Michelle in the office at 541-935-8214 ext. 200 with any questions.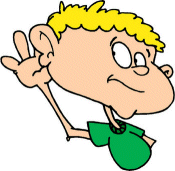 You could win a car but not from us …. but we want to hear from you! Please take our end of the year survey and help us build on our programs and staff.   The link is….https://www.surveymonkey.com/s/WSBBRLT New ideas?????   Something working well or needs improvement????!!!!  We want to hear from you!
This is the last day to vote please remember to turn in your ballot today by 5:00.  Remember there is a school bond on the ballot:  Measure 20-220.
Measure 20-220 would replace Elmira Elementary School, renovate other school facilities, and improve technology and safety throughout the District.  If approved by voters, the measure is projected to result in no increase to the school bond tax rate that property owners currently pay.   Measure 20-220 is a replacement bond for an expiring school bond.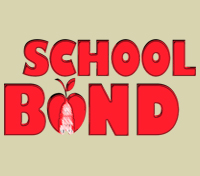 Please remember to vote!

Come one come all to the Elmira Elementary School Talent show and auction.   This is our biggest event of the year to raise money for our school.   Please join us for fun, food and entertainment.
When: Saturday May 17, 2014
Time: Doors open for bidding at 5:00
Where: Elmira Elementary school!
This event is sponsored by our wonderful PTA!