Picture Day is scheduled for:
Tuesday, October 16, 2018
Picture Day ID: FO528356Y0
Use your Picture Day ID to order your portrait package.
https://my.lifetouch.com/mylifetouch/#/findmypictureday
October is looking to be a busy and exciting month here at EES. Please look for you October Communication Calendar to be coming home soon. Feel free to download here: October Communication Calendar 2018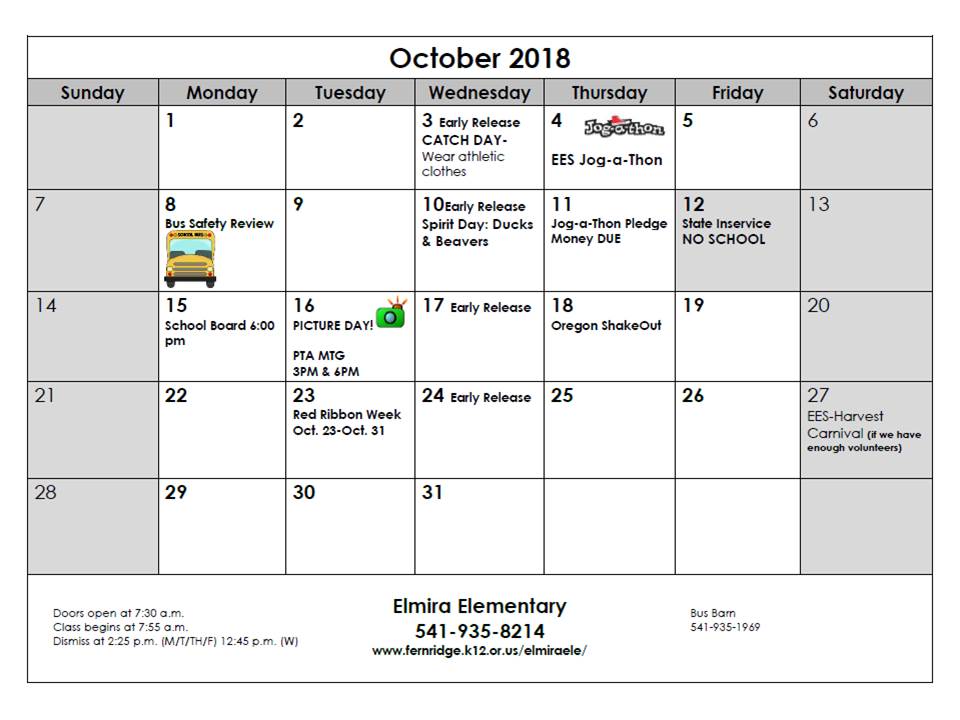 Just when the job feels a little too stressful….
An amazing Open House arrives to save the day!
Thank you to all of our families who were able to make it, our teachers who made it happen, and our Elmira Pta who let me look like the nice one giving out cookies!
Sure do love our little school!!! 
💕
❤️
📚
✏️
📘

Elmira Elementary School
Jog-A-Thon
October 4, 2018
Students will be jogging, walking, skipping, or running around the field as many times as possible in 30 minutes. Money raised will pay for PBIS rewards, student prizes, classroom snacks and help support school/classroom programs.
Jog-A-Thon Schedule
2nd/3rd Grade: 8:15-8:45
4th Grade: 8:55-9:25
5th Grade: 9:30-10:00
Kindergarten: 10:00-10:30
1st Grade: 10:35-11:05
Please contact the front office if you are able to volunteer: 541-935-8214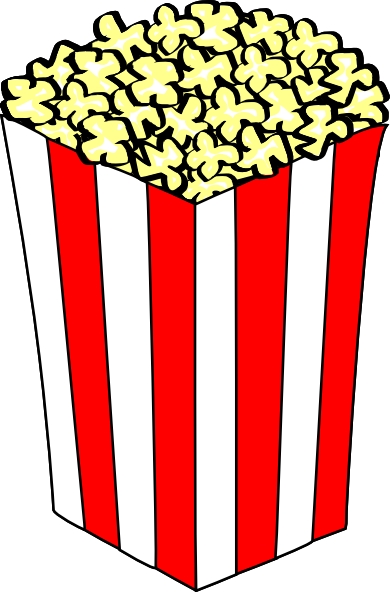 Wednesday, September 12th… SPIRIT DAY!!! Elmira Eagle Day! Wear anything with Elmira, blue, or gold.
One goal for the Elmira Elementary staff is to strengthen the school community in a way that kids will enjoy showing school spirit.
The second Wednesday of each month will be designated "Spirit Day." All of Elmira Elementary staff and students will be encouraged to participate with the monthly theme.
Please help your child participate. Please don't feel the need to go out and purchase new items. Make sure that whatever your child chooses to wear is appropriate, comfortable, and won't be a distraction in the classroom.
Each month, we will ask parent volunteers to come in and help with popping popcorn for every student. This month we are asking for parent volunteers from 5th grade. Please let your child's teacher know if you are able to help!
Thank you so much!
Hello Students and Families,
We recognize that creating a safe learning environment is a critical part of helping each child achieve academic success. This year we will introduce the Safe Oregon Ti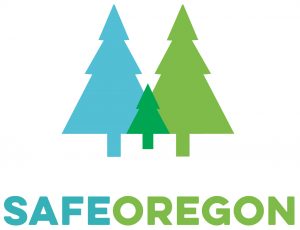 p Line, a new system that students can use to report school safety threats. Safe Oregon will give your child another medium for communicating with our school administration when school safety incidents occur.
How does the Safe Oregon Tip Line Work?
Students can access the Safe Oregon system through the line below or they may go directly to the safeoregon.com web site. Tips can be submitted through the web form on the Safe Oregon web site, or by text, email, live call, and mobile app.
Why is there a need for a tip line system?
The number one reason why children do not report is the fear of retaliation from their peers. The Safe Oregon Tip Line can be access from the privacy of a phone, home computer, or other Internet equipped device, eliminating the possibility of being identified by another student and thus, increasing the likelihood that a school safety threat would go unreported.
I encourage you to learn more about the Tip Line by visiting the Safe Oregon website at www.safeoregon.com
You can also email at tip@safeoregon.com or call/text  844-472-3367.
Thank you,
Michelle Marshall
EES Principal
An amazing first day in the books! So thankful for all of our wonderful students, families, and staff members!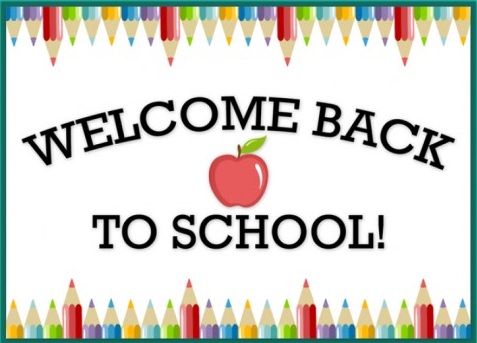 2018-2019 Class lists to be posted tomorrow morning (8/30) at 8:00 am.
They will be on the front doors at EES.
Meet the Teacher: Students will be able to say hello to their new teachers and get a sneak peek at the classroom from 2:00-2:30 tomorrow!
If your child is in Mrs. Hutton's 3rd grade or Ms. Cleveland's 4th grade, their Meet the Teacher time is 9:00-9:30!
This is our first time trying this, so thank you in advance for your patience and we hope to see you tomorrow!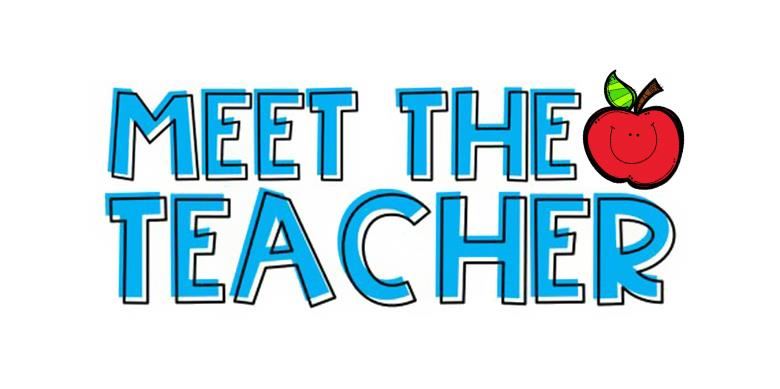 It's August and that means getting ready for back to school! Below, you will find our 2018-2019 Parent Communication Document. It is very similar to last year, so don't worry about signing up for Remind or subscribing to the EES website if you have already done so  : ) Please do share with new families or those that may not be signed up!
Feel free to call or email with questions!