This week at EES:
5/21: PTA 6:00
5/23: 5th Grade leaves for Outdoor School
5/24: NO SCHOOL- Teacher Work Day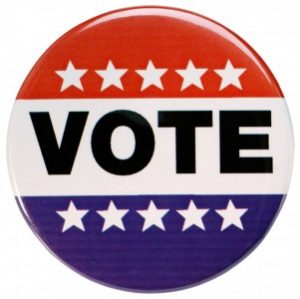 As a service to our community, each of the FRSD schools will be serving as a nonofficial ballot drop off location. This means that you can bring your ballot to the school and we will make sure it gets turned in to Lane County Elections. Parents can drop off their ballot when they drop off their children or drop them by any school office any time during the school day. For the next two weeks, an EES staff member will be out in front of the school between 8:00 and 8:15 holding our ballot drop off box to make it even easier to drop off your ballot.
Our hope is that this will make voting more convenient and encourage more parents and community members to vote. Don't forget that the special election for Lane County is May 21st.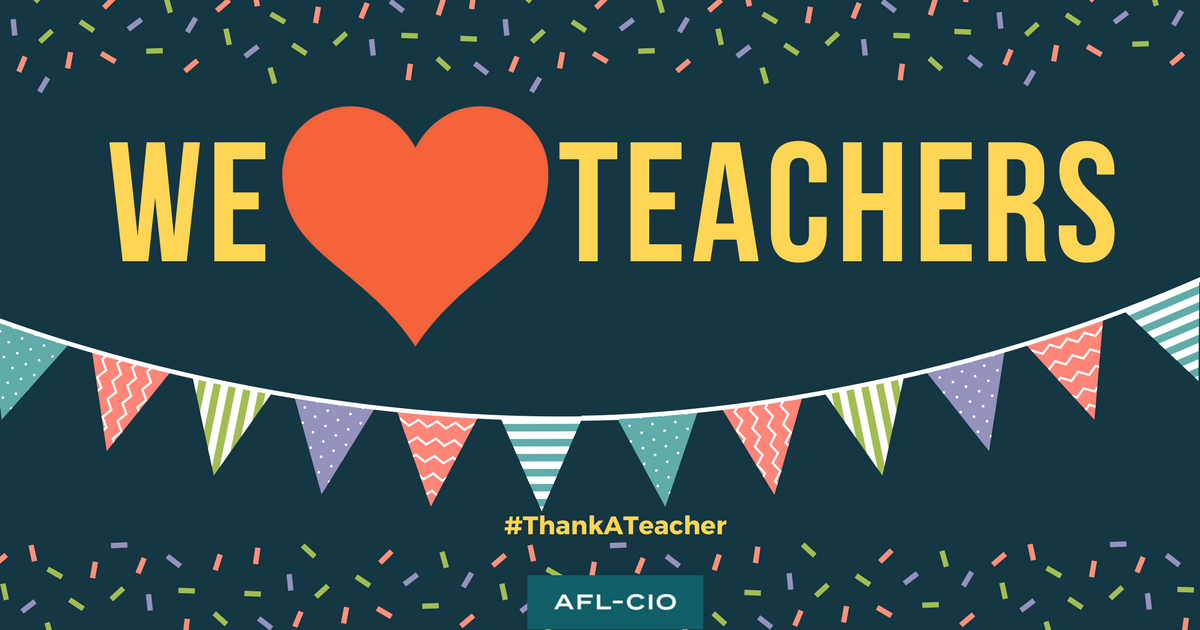 Looking forward to a great week of celebrating our AMAZING teaching staff at Elmira Elementary! We are so thankful to have teachers who work tirelessly to support students socially, emotionally, and academically. If you have been able to spend time in our building, you can feel the energy and pride that they put into their work each and every day. From weekend hours and evenings prepping to family fun nights, organizing, volunteering and hosting events–EES would not be the place that it is without our teachers! THANK YOU!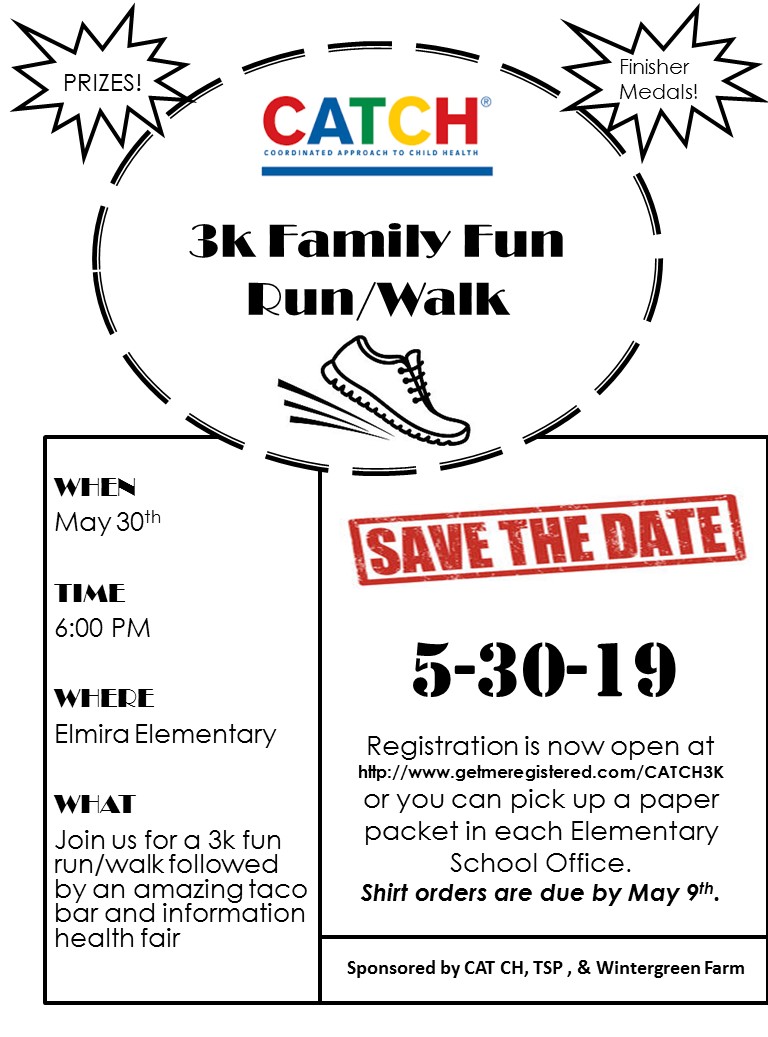 Register online at: https://secure.getmeregistered.com/get_information.php?event_id=132456
FRSD schools will remain open on Wednesday, May 8th.
Fern Ridge families,
Many of you may have heard reports regarding some Lane County School Districts being closed on May 8th.  In Fern Ridge, schools will remain open.
The Oregon Education Association has called upon its members to make May 8th a "Day of Action" to advocate for legislative action to significantly invest in K-12 education so that Oregon schools have adequate resources to serve all students.  Union's planned activities include many districts participating in one-day teacher strikes ("walkouts").  In Fern Ridge our teachers and union leadership have elected to participate in this Day of Action in a way that is least disruptive to families and student learning time.
Our teacher union leadership has been transparent and communicating with me the last few weeks regarding their planning, and I recently have been informed that teachers that participate will be "walking out" after students are released on Wednesday, May 8th.  This type of action shows their support for the larger "Day of Action", while being least disruptive to our students and families.
The missed hours of work/professional development time will be unpaid strike time for teachers, or they must take a ½ day of their personal leave. The Fern Ridge School District and I share our teacher's goal of convincing the Oregon Legislature to make a significant investment in education to provide smaller class sizes, more learning time, increased health and safety services and a well-rounded education.  However, the district does not endorse or condone walkouts that disrupt the work day.
I have been informed that during this walkout many of our licensed staff will be at the corner of Territorial Highway and 126 sharing positive signs regarding supporting students and increased K-12 funding to serve all students.
If additional information becomes available, or something changes, we will communicate immediately with our families.
A special thank you to our wonderful secretary team at EES! We are so appreciative of the time, effort, and heart that you put into our school each and every day!

 
Thank you Brie and Dawn!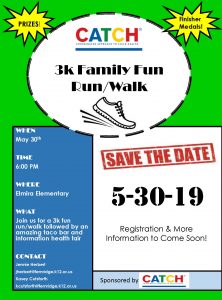 Mark your calendars for May 30th and join us for a 3K Family Fun Run/Walk followed by a taco bar and health information fair!  This event is sponsored by Coordinated Approach to Child Health (CATCH) and will be held at Elmira Elementary School.
More information on registra