For the next two weeks EHS students will be collecting canned food for Mid-Lane Cares.  Students will be able to earn a chance at prizes for collecting food and there will be a school-wide competition to see how much food we can collect by weight.  We are excited to continue this annual tradition and look forward to assisting the needy in our community.
Elmira High School will not be in session from November 27-29 in celebration of Thanksgiving.  Happy Thanksgiving to everyone in our community!
Monday, November 11 will be a no school day to observe Veterans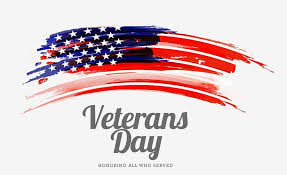 Day.  Our students and staff wish to thank all of our nation's veterans for their service.
The annual Powder Puff Football Game between the juniors and seniors will take place on Saturday, November 9 at 7:00 PM.  Please check out the attached flyer for details.
Winter sports is just around the corner and you can begin signing up on Family ID at this time.  Please contact our book keeper Julie Bothel if you have any questions.
Elmira will be hosting Tillamook in a play-in game on Friday, November 1st at 7:00 PM.  No ASB stickers will be accepted and prices are increased for admission to this contest.  Adult tickets are $8.00 and student tickets are $5.00.  Please join us tomorrow and Go Falcons!
Friday, November 1st is a teacher workday at Elmira High School.  There is no school for students that day and the front office will be closed.  As an additional reminder Day Light Saving Time begins on Sunday, November 3rd so don't forget to set your clocks back Saturday night.
On October 22nd and 23rd the Lane County Sheriff's Office and the Oregon State Patrol will be bring the Every 15 Minutes program to Elmira High School.  Every 15 Minutes is a program designed to raise awareness around drunk and distracted driving with our students.  The program was started in California in 1990 and has been very successful in lowering the rate of drunk or distracted driving accidents in the communities where it has been presented.  The program will span two days in October and will include two separate assemblies that the community is invited to attend.  If you would like more details on Every 15 Minutes please refer to the attached letter for a greater description of the program.
Friday, October 18th is Homecoming at Elmira High School.  The festivities begin with our assembly at 1:50 PM in the main gym, and continue with our annual homecoming parade at 4:00 PM and the football game at 7:00 PM.  Please note that due to new restrictions we can no longer have the parade finish up Territorial Highway.  Attached to this announcement is the route for the parade on Friday.  We hope you can join us on Friday and Go Falcon!
Wednesday, October 16th will be Testing Day at Elmira High School.  All freshman, sophomore, and junior students will be taking either the PSAT 8/9 or PSAT exam that day, while seniors will be taking either the SAT or ASVAB.  Wednesday the 16th is an early release day and school will end at 1:25.  If you have any questions about our schedule and plan for that day do not hesitate to call the office at 541-935-8200.