Elmira High School-Home of the Falcons
24936 Fir Grove Lane
Elmira, Oregon 97437

Office: (541) 935-8200, Fax:  (541) 935-8205
Office Hrs: 7:30-4:00 M-F,
School Hrs: 8:20-3:20 M-F
Our Mission Statement: The mission of Elmira High School is to meet state standards through active teaching and learning, and provide all students the academic and social skills to become successful members of our global community.
EHS School Registration Days/Times:
Wednesday, August 26th: 8-11 AM Seniors, 1-4 PM Sophomores
Thursday, August 27th: 1-4 PM Juniors, 5-8 PM Freshman
School registration takes place in the EHS Cafeteria.
If you are unavailable during your scheduled registration time, you may come down to the school the following week, September 1st-4th.
On September 12th, our Varsity Football game has been moved to the University of Oregon at Autzen Stadium so our team can take part in this exciting event. The schedule will be:
11:00 AM- Elmira H.S. vs. Sutter H.S. (California)
3:00 PM- Cottage Grove H.S. vs. Del Norte H.S. (California)…
7:00 PM-Scappose H.S. vs. Yreka H.S. (California)
Each of the schools participating will be selling tickets in advance. The price for advance tickets will be $8 for adults and $6 for students. Tickets will also be sold at Autzen Stadium the day of the game. However, day of the game tickets are expensive! $12 for adults and $10 for students. Tickets are good for all 3 games.
Falcon fans will have several opportunities to purchase tickets prior to September 12th (your name will actually be put on a will-call list. No actual ticket will be given out). Tickets will be sold at EHS School registration on August 26 and 27, at the boys and girls home soccer matches against South Umpqua on Sept 1, and the home volleyball match against Siuslaw on Sept 2. In addition, once school starts tickets can be purchased in the front office from the school secretary, Tammy. Go Falcons!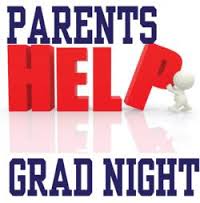 Grad night is a parent organized and managed committee that plans a post graduation safe and sober all-night "party" for the graduating Seniors.  I try to support this group as much as possible along the way, but this is strictly a parent led activity that needs some great people to step up and lead the way.  Last years chairperson, Heidi Murphy, did an excellent job of leading a group of several volunteers who worked hard and provided the EHS Seniors of 2015 a fantastic experience following their graduation ceremony.  We have already had a couple parents step up and say they want to assist with the 2016 GRAD NIGHT committee, but they are still looking for someone to take the lead of this group.  If you think you might be willing or interested, contact me here at the school (Gary Carpenter 541-935-8200 ext. 201) or via email and I will point you in the right direction. Go Falcons!
On Monday, August 10th, Dr. Shane Gofourth will be conducting Sport Physicals here at EHS on a drop-in basis from 10-2 PM.
Any EHS athlete can attend and the cost is only $20.00. Please spread the word. If you are not sure if you have an updated physical on file (expires every 2 years), we will have that information at the Fall Sport Registration night on August 6th. Thanks to Dr. Gofourth for providing this opportunity to our student athletes.
Thursday, August 6th from 5-8 PM will be Fall Sports registration night here at EHS.  If your student is participating in Football, Volleyball, X-Country, Cheer,or Boys/Girls Soccer, please plan on attending.  Athletes need a current physical on file on the OSAA form (within the last 2 years), paperwork (including insurance information), and $125.00 sport registration fee.  All paperwork must be completed prior to Friday, August 14th to be eligible to participate on the first day of practice, Monday August 17th.
EHS will be holding a summer weeklong program for incoming 9th graders that is based on making good decisions, and preparing students for High School. It will run here at EHS in the library from July 27th-31st from 8:45-3:00. Mrs. Carrie Brumbach is the teacher leading this program, along with several upperclassmen students that will be assisting. If you are registered already and have any questions, or you may be interested in registering, feel free to contact Mrs. Brumbach at cbrumbach@fernridge.k12.or.us
Please welcome our new Volleyball coach, Ms. Mackenize Knox.  Check-out the attached flyer for information regarding the 2015 HS Volleyball Camp that we be held at EHS August 10-14.Elmira Volleyball-1
FYI-Report Cards for EHS students were mailed out yesterday (Wednesday 6-17). I will be working through next week, and then return on Monday July 20th. We will promote school registration and athletic registration dates beginning the end of July. Have a fantastic and great summer vacation with your families. Thank-you to everyone that had a part in making EHS a great place to go to school, and work, in 14-15. There are many many people that give time and energy to provide opportunities and programs to our students. Go Falcons!
EHS will be on a final exam schedule this Thursday and Friday.  See the document attached.  If you have any questions, please feel free to contact the school.