On Wednesday, November 14th Elmira High School students will participate in ALICE training and drills.  ALICE is a nationally recognized protocol about what to do in the event of an active shooter an campus.  Our students will learn best practices about how to stay safe in the event of a shooter on campus.  Attached is a letter that will be sent home to all families with additional information about this important training for our students.  ALICE Letter
We would like to congratulate our Students of the Month for October!
Freshman – Doreen Masiriri
Sophomore – Courtney Haffner
Junior – Maranda Hanson
Senior – Lauren Moore
Falcon of the Month – Shelby McCormick
Monday, November 12 will be a no school day to observe Veterans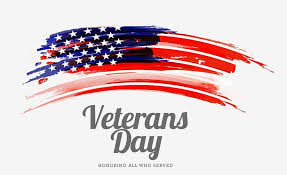 Day.  Our students and staff wish to thank all of our nation's veterans for their service.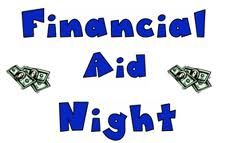 Please join us on Wednesday, November 7 from 6:00-7:30 PM in the the theater and auxillary gym for our annual College and Financial Aid Night.  Ms. Brittany will be providing important information to anyone interested in applying to college and for financial aid.
Friday, November 2nd is a teacher workday at Elmira High School.  There is no school for students that day and the front office will be closed.  As an additional reminder Day Light Saving Time begins on Sunday, November 4th so don't forget to set your clocks back Saturday night.
Winter sports is just around the corner and you can begin signing up on Family ID on November 1st.  Please contact our book keeper Julie Bothel if you have any questions.

The annual Powder Puff Football Game between the juniors and seniors will take place on Thursday, November 1 at 6:30 PM.  Please check out the attached flyer for details.
The fall sports season is rapidly winding down which means it is time to honor our senior athletes.  Please join us on the following dates as we celebrate the accomplishments of our senior athletes:
Volleyball – October 16 @ 6:30 PM vs Marshfield
Football – October 19 @ 7:00 PM vs Klamath Union
Boys Soccer – October 23 @ 6:30 PM vs Marshfield
Seniors may now start sending their senior photos and quotes for the yearbook, please use the following instructions:
Please upload your digital copy (jpeg only) to EHS Yearbook by Feb. 1st.
1. Go to www.HJeShare.com
2. Enter code word: Elmira
3. Upload senior photo
4. Enter your senior quote in the comments section of your upload.
The Elmira Cheerleaders are hosting a camp for grades K-8 on Saturday, October 13th from 10 AM – 1:30 PM in the high school gymnasium the cost is $25.  Please fill out the attached form and bring it with you on Saturday.  Cheer Camp Sign Up Form  In addition there will be a Papa's Pizza Fundraiser on Monday, October 15th at the location on West 11th in Eugene.  Please use the attached flyer to help support our cheer program that day.  Papa's Pizza Flyer