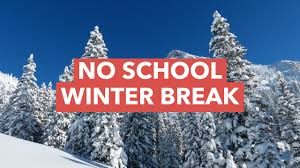 Elmira High School will not be in session from December 22 – January 7 for Winter Break.  Classes will resume on Tuesday, January 8th.
Over the next month or so, FRSD is collecting data from a wide variety of groups. This is for the "Continuing Improvement Plan" required every three years by Oregon Department of Education. Input from multiple sources and stakeholders is required by the state for the final plan. Emails are going out to Teachers, Instructional Assistants, Administrators, etc…
For the two groups mentioned in the title above, Community Partners, (e.g. Businesses/Elected Officials/Non-Profits, Early Childhood Education/After School Programs, TSP) and Parents, we have links to the surveys here in this post. The "indicators" on your particular survey were chosen from 18 different indicators the state wants Fern Ridge School District to address in our improvement plan and are verbatim from the master list. If you fall into either of these groups, please take a few minutes and answer the questions in these surveys. The direct links are below. Thanks in advance for your participation.
For more information on this project you can view this frequently asked questions page from the Oregon Department of Education:  Link to PDF Document
SURVEY FOR PARENTS:  https://www.surveymonkey.com/r/FRSDPARENTSANDFAMILIES
SURVEY FOR COMMUNITY PARTNERS:  https://www.surveymonkey.com/r/FRSDCOMMUNITYPARTNERS
Our annual Winter Concert for Band and Choir will take place at 7:00 PM on Wednesday, December 19th in the auxiliary gym.  We hope you can join us that evening.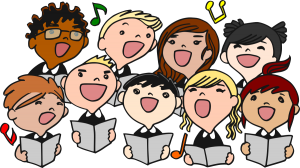 We would like to congratulate our Students of the Month for November!
Freshman – Liberty Barklow
Sophomore – Edenn Blunt
Junior – Cassidy Coffman
Senior – Kelby Alloway
Falcon of the Month – Grey Canada
For the next two weeks EHS students will be collecting canned food for Mid-Lane Cares.  Students will be able to earn a chance at prizes for collecting food and there will be a class competition to see who can collect the most food by weight.  We are excited to continue this annual tradition and look forward to assisting the needy in our community.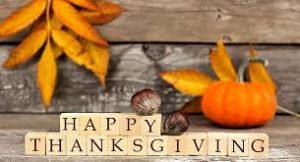 Elmira High School will not be in session from November 21-23 in celebration of Thanksgiving.  Happy Thanksgiving to everyone in our community!
The Elmira Boys' Basketball Team will be holding a fundraiser at Pappy's Pizza on Tuesday, November 20th.  Please print the attached flyer and enjoy some pizza while also supporting our boys' basketball program.  Pappy's Pizza Flyer
On Wednesday, November 14th Elmira High School students will participate in ALICE training and drills.  ALICE is a nationally recognized protocol about what to do in the event of an active shooter an campus.  Our students will learn best practices about how to stay safe in the event of a shooter on campus.  Attached is a letter that will be sent home to all families with additional information about this important training for our students.  ALICE Letter
We would like to congratulate our Students of the Month for October!
Freshman – Doreen Masiriri
Sophomore – Courtney Haffner
Junior – Maranda Hanson
Senior – Lauren Moore
Falcon of the Month – Shelby McCormick