Please join is on Thursday, January 24th for our annual Coffeehouse Night presented by the EHS music department.  This event will take place in the cafeteria from 6:00-8:00 PM.  Admission is free and refreshments will be sold that evening.  All proceeds go towards the benefit of the Elmira High School music program.  We hope you can join us Thursday evening.
Elmira High School will not be in session on Monday, January 21st in observance of Martin Luther King Jr. Day.
EHS will have final exams during the week of January 21-25.  Here is the schedule for the week:
Monday, January 21st – Martin Luther King Day;  NO SCHOOL
Tuesday, January 22nd – Regular Schedule
Wednesday, January 23rd – Final Exam Schedule (See Attached Link)
Thursday,  January 24th – Final Exam Schedule (See Attached Link)
Friday, January 25th – Teacher Workday;  NO SCHOOL
The Elmira High School Blood Drive is January 14, 2019 from 8:30 AM – 1:30 PM in the auxillary gym.  Anyone is welcome to donate and you can sign up with any National Honor Society student, by e-mailing Mrs. Hunt at khunt@fernridge.k12.or.us or on-line at http://redcross.org
With the 2018-19 school year well under way, I wanted to take a moment to provide some important information about this year's state testing that is rapidly approaching.
For the last three years, students in the Fern Ridge School District and around Oregon took state tests in English Language Arts and Math called Smarter Balanced. The tests move away from previous fill-in-the bubble exams that focused on rote memorization to a format which asks students to explain their reasoning and write out their answers. These new tests measure more complex, real-world skills such as critical-thinking, writing, and problem solving so that your child can successfully transition from grade to grade and be prepared for his or her next steps after high school.
Fern Ridge School District will give Smarter Balanced tests this winter and spring.  The tests are not timed so your child can take as long as he or she needs to fully demonstrate what he or she knows and can do.  At the high school level, successfully passing these tests is a requirement for an Oregon diploma.  The practice our students get in grades 3-8 by taking these exams, helps prepare them for the high school exam they will take in the spring of their 11th grade year.
We know that an end-of-the-year test cannot possibly tell us everything about your child's academic progress. However, the results do act as a snapshot of your child's strengths and areas for improvement and can be used as a way to ensure he or she is getting the supports he or she needs. Additionally, the tests help Fern Ridge School District's efforts to equitably distribute resources and support student learning. When fewer students take the test, we are left with an incomplete and inaccurate picture of how our students are performing, and this limits our ability to address issues, better serve students, and continue to improve our educational system.  The participation of your student is greatly appreciated. 
While we discourage opting-out of the exams for several reasons (a few of them mentioned above), included with this letter is a form that allows you to opt your child out of testing for the 2017-18 school year. The form is also posted online on our district website. Should you wish to opt your child out, please submit the form to your child's school's main office. You can read more about your rights to opt-out here: http://tinyurl.com/OR-HB2655.
In Fern Ridge School District, we are deeply committed to ensuring each and every student in our schools has the supports he or she needs to achieve at high levels and graduate prepared for his or her next steps. Our ultimate goal is to make sure that all students are set up to be successful from grade to grade and that will remain the focus of our district throughout the rest of the school year.
If you have general questions or want more information about the end-of-year tests, please do not hesitate to contact the school directly.  I encourage you to reach out to your child's teacher(s) with any questions you may have about your student's progress.
Congratulations to the following students for being selected as Student of the Month for December:
9th – Hayden Coone and MacKenzie Wisner
10th – Ayden Wolgamott
11th – Josiah Lorenz
12th – Sarah Stout
Falcon- Kelly Hoffman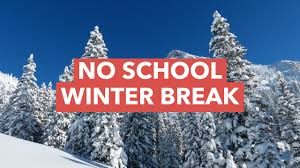 Elmira High School will not be in session from December 22 – January 7 for Winter Break.  Classes will resume on Tuesday, January 8th.
Over the next month or so, FRSD is collecting data from a wide variety of groups. This is for the "Continuing Improvement Plan" required every three years by Oregon Department of Education. Input from multiple sources and stakeholders is required by the state for the final plan. Emails are going out to Teachers, Instructional Assistants, Administrators, etc…
For the two groups mentioned in the title above, Community Partners, (e.g. Businesses/Elected Officials/Non-Profits, Early Childhood Education/After School Programs, TSP) and Parents, we have links to the surveys here in this post. The "indicators" on your particular survey were chosen from 18 different indicators the state wants Fern Ridge School District to address in our improvement plan and are verbatim from the master list. If you fall into either of these groups, please take a few minutes and answer the questions in these surveys. The direct links are below. Thanks in advance for your participation.
For more information on this project you can view this frequently asked questions page from the Oregon Department of Education:  Link to PDF Document
SURVEY FOR PARENTS:  https://www.surveymonkey.com/r/FRSDPARENTSANDFAMILIES
SURVEY FOR COMMUNITY PARTNERS:  https://www.surveymonkey.com/r/FRSDCOMMUNITYPARTNERS
Our annual Winter Concert for Band and Choir will take place at 7:00 PM on Wednesday, December 19th in the auxiliary gym.  We hope you can join us that evening.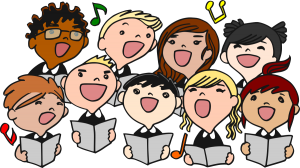 We would like to congratulate our Students of the Month for November!
Freshman – Liberty Barklow
Sophomore – Edenn Blunt
Junior – Cassidy Coffman
Senior – Kelby Alloway
Falcon of the Month – Grey Canada