WHAT? Since the Tooth Taxi launched in late fall 2008 it has visited over 320 schools/sites all over the State of Oregon, and served over 17,000 children while delivering over 5 million dollars in donated dental services. The Tooth Taxi is a 38′ state-of-the-art dental office on wheels with two dental chairs and a full-time dentist and staff. It visits schools throughout Oregon to provide free dental care and oral health education to uninsured and underserved children.  In addition to having a full-time dentist and staff, the van spends up to a week at a school providing dental screenings, cleanings, sealants, X-rays, fillings, minor oral surgery and in-classroom oral health education. Each child receives oral hygiene instruction and a toothbrush, toothpaste, floss, and a brushing timer.
WHEN?  The Tooth Taxi is scheduled at Fern Ridge Middle School for December 7 to 11th.
FEE? There is no fee for this program, but if you do have dental insurance they do need a copy of your dental card in order to bill them but you will not be responsible for the remainder balance.
If you are interested in having your student participate in this program please email or call Amy Eastman at:  541-935-8230 or aeastman@fernridge.k12.or.us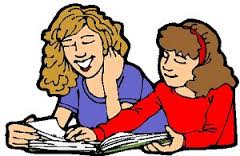 The Fern Ridge School District is seeking people who enjoy helping children learn and would like to become a part of our Educational Assistant Substitute pool. Educational Assistants work under the direction of administrators and licensed teachers. The wage for a Substitute Educational Assistant is $12.00/Hour. Educational Assistants need to be Highly Qualified (see below). If you are interested and would like more information please contact Debbie Moore at the Fern Ridge Schools District Administration Office, 88834 Territorial Rd, Elmira or via phone at 541-935-2253 ext. 1203.
Highly Qualified = 1) Have an Associate's Degree or higher, 2) Have completed 72 quarter hours (48 semester hours) of coursework at an institution of higher education, or 3) Passed the District's paraprofessional assessment demonstrating knowledge of, and the ability to assist in, reading, writing, an mathematics. Assistance to pass the paraprofessional assessment is available. To take the paraprofessional assessment, please contact dmoore@fernridge.k12.or.us.
Gold Card Afternoon
Who: Any student who kept their gold card privileges for the first quarter.  (No referrals, detentions, or bus citations)
When: Thursday, November 5th from 3:15 to 5:00 pm
Where: FRMS Commons
What: Movie (Inside Out) and Snacks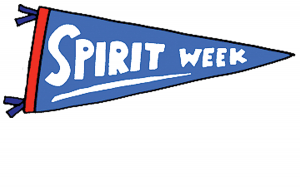 Monday: Picture Retakes
Friday: Dance from 6:30-8:30 (No Masks, but can have face paint)
Spirit Week
Monday: Super Hero Day
Tuesday: Breast Cancer Awareness Day
Wednesday: Nerd Day
Thursday: Royal Day, 6th grade wear blue, 7th grade wear red, and 8th grade wear white
Friday: Halloween Dress Up (no masks or face paint)
*If you are not getting emails when the website is updated, please make sure you have subscribed and they are not in your SPAM folder.
The book fair will be open during parent teacher conferences today from 4-8pm and tomorrow 8am-noon.
Home Access link should be working correctly again.  If you are have trouble with the link or the log in, please contact Amy in the front office.  Home Access is a great way to keep informed how your child is doing with their academics and behaviors.
Pa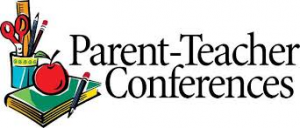 rent-Teacher Conferences are next week!  Parent-teacher conferences are a great way for parents to check in with their child's teachers about academic and classroom behaviors. They are on Wednesday night  and Thursday morning.  The Wednesday (October 7th) conferences go from 4pm to 8pm.  The teachers will be in the commons.  The Thursday (October 8th)conferences are from 8am to noon.  The teachers will be in their classrooms.  Both days, conferences are a drop in basis (no appointments).  If you are unable to meet with teachers during conference time, feel free to contact teachers directly and set something up at a time that works for both of you.  Feel to free to call the school if you have any questions.
First quarter Progress Reports are being sent out on Friday.  Most of you should be receiving them early next week.  If you have not received them by the end of next week, please call the school.   When reading the Progress Report, notice the grade under OP is the overall grade for the class.  The overall grade reflect both academic knowledge and behaviors.  Some examples of behaviors it includes would be work completion and class participation. The AP grade is the academic grade.  The academic grade reflects how your child is mastering the content.  Not all classes have an academic grade.
Dear Parents:
8 cases of head lice has been detected at FRMS.  The lice has been contained to mostly one social group.  FRMS staff has checked every student in that social group and any other students who would like to be check.  Head lice is mainly spread through direct head-to-head contact but also from sharing hats, brushes and other personal items. Head lice is a problem in many communities and do not reflect poor hygiene or social status. Please help do your part to prevent the spread of this communicable condition by checking your child(ren) daily for the next few weeks, and on a regular basis thereafter. Lice infestation is much easier to treat if caught early.
If you should discover a case of head lice, please notify FRMS.  Notify the parents of your child's playmates.
If you have any questions, please feel free to contact the school.
© 2001-2011 The National Pediculosis Association, www.headlice.org
FRMS Open House and Tour is September 24th @ 6:30! Open House will start with a quick message in the gym for all parents, then the parents will have an opportunity tour the remodel and to go through your student's schedule.  Students are welcomed and encouraged to come and show you around.  If your student does not come, we will provide copies of their schedule.  We hope to see you at the middle school at 6:30 pm Thursday, September 24th.

September is finally here! The middle school staff hopes everyone enjoyed their summer break. The middle school is ready for students.  There are still a few more minor construction projects to be completed.  The middle school will schedule an Open House and tour when construction is complete.
Tuesday is for 6th Graders only. This will be a great day for 6th graders to meet their teachers and learn about middle school.  Parents are invited to come with their child to a welcome assembly and coffee chat with the principal.  The assembly will start at 8:45.
Wednesday is for 7th and 8th Graders only.  This will be a great day for 7th and 8th graders to meet some their teachers, see the remodeled parts of middle school, and be reminded of the behavior expectations.  Parents are invited to come with their child to a welcome assembly and coffee chat with the principal.  The assembly will start at 8:45.
Thursday is for ALL grades.