The Fern Ridge School District is seeking a $26.67 million facilities bond in the May 20, 2014 primary election to replace Elmira Elementary School, renovate other school facilities, and improve technology and safety throughout the District.  If approved by voters, Measure 20-220 would replace the 1997 levy that is expiring soon, and is projected to result in no increase to the school bond tax rate that property owners currently pay.
Major components of Measure 20-220 are:
•  Replace most of Elmira Elementary on same site, with construction steps that allow students to remain on site.
•  Expand and renovate Veneta Elementary to allow supervision from front office, an enclosed library, additional classrooms, a cafeteria and kitchen, and to move bus traffic out of main parking lot.
•  Renovations at Fern Ridge Middle School to library, office, and associated spaces for safety, acoustics, and student learning.
•  Expand and renovate Elmira High School to include a second gymnasium and meet Title IX criteria.
•  Address student safety and security, including seismic work, at all sites.
•  Acquire technology to support classroom instruction and technology infrastructure.
•  Improve, repair, and develop facilities and sites to preserve remaining assets and systems and plan for growth.
For more information please go to the district's website main page at http://www.fernridge.k12.or.us/bond/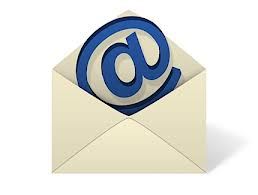 Fern Ridge Middle School has started a subscription system which will email you every time the  school website is updated.  We will use the email address you provided during registration.  If you are getting these updates and you would like to unsubscribe, please use the link included on the email.  If  you are a parent/guardian who would like to be included go to  http://www.fernridge.k12.or.us/fernridgems/ and sign up.  There is a "subscribe" box on the right side of the screen.
The School Board has opted to replace 5 total days of the 9 that have been lost due to inclement weather.  We already made up one day on February 17th.  May 23rd will be reinstated as a Teacher Workday (non-student).   June 16, 17, 18, 19 will now be student days.  The schools will work with families that already have unavoidable, prearranged conflicts.  This will be the final calendar change, regardless of future inclement weather.   Please contact the school if you have any questions.
**8th grade PROMOTION date has been moved to June 17th! Please change your calendars.
There will be a parent meeting this Thursday (February 20th) at 6 pm in the FRMS library.  The agenda topics will be promotion and last Wednesday's events.  All parents/guardians are welcomed.
Due to Wednesday events and not knowing more details, the middle school dance is being postponed.
The middle school will be open to the public to shower and charge your electronics between 6 and 8 pm.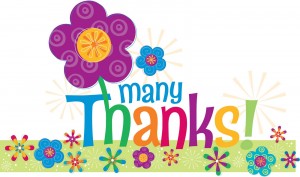 The staff at the middle school would like to thank all of the parents and community members that helped make today run smoothly.  A special thank you to Mr. Greg Baker and Mr. Ron Wagner for their quick clean up efforts.  A couple more thanks to the Lane County Sheriffs and Bomb Squad (even included a bomb sniffing dog for the Homeland Security) for making sure our school is safe for everyone to return.  We will be on normal schedule tomorrow, Thursday February 13.  There will be a deputy at the middle school on Thursday morning to help ensure everyone's safety.  The sheriff department has taken over the investigation of this crime.  If your student know any information about the crime, please have them contact staff member in the morning.
Parents, staff arrived at FRMS this morning with a large amount of graffiti on the building.  The graffiti included two bomb threats.  All students were bussed to Elmira Elementary at approximately 8 am.  The Police are on scene and will let us know when it is safe to return to school.  If you would like to pick up your student, they are at Elmira Elementary (88960 Territorial Road Elmira, OR).   Please sign your student out with a staff member.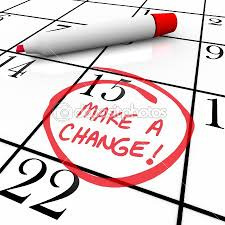 At the school board meeting on Monday night the Board changed the school calendar adding February 17th (President's Day) as an attendance day for students and staff.  We are working with the Fern Ridge Education Association, the Adminstrative Team and the Board to find additional days we can add back from the weather closures.  These changes will be forthcoming in the near future.  As soon as they are finalized it will be posted up on the website and school calendars
Monday: Crazy Hat Day
Tuesday: Old People Day
Wednesday: Where is Waldo Day
Thursday: Cartoon Character Day
Friday: Spirit Color Day (6th Grader wear Blue, 7th Grade wear White, 8th Grade wear Red)