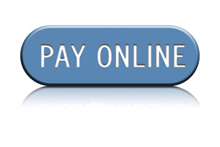 The fee for registration is $10, PE shirt is $6 (Optional if you have on old one), and yearbook is $15 (Optional).  During registration, we can only accept cash and checks.    If you prefer to pay registration fees with a credit card, please click here. Pay Online There is an additional fee for paying online: Registration will cost additional $0.63.  PE shirts will cost an additional $0.38. Yearbooks will cost an additional $0.95.

Important Dates!
Registration:
Tuesday: August 19th 7am-7 pm
Wednesday: August 20th 7:30-3:30
Thursday: August 21st 7:30-noon
September 2nd: First day of school for 6th grade only!
September 3rd: First day of school for 7th and 8th grade only!
September 4th: All students come to school!
On both September 2nd and 3rd, parents/guardians are welcome to come to school with your child.  We will have a welcome assembly for all the students and then coffee chat and cookie with the parents.  This is a great time to meet and visit with other parents.  The principal and some teachers will be there to answer any questions or concerns you have starting the school year.
There was an error when printing the report cards for second semester.  On many student's report card, the second page is not correct.  We are fixing the problem. We are trying to send out the correct report card by Friday.  Thanks for your understanding as we are learning to print the new report card.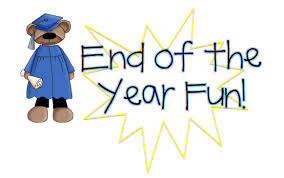 June 16th: 8th grade field trip.  The 8th graders will be going to the Veneta Pool for cardboard boat races and a party from 11-2.  If you would like to chaperone, please contact the office.
June 17th: 8th Grade Promotion starts at 6:30 pm.  8th graders, please arrive at 6:00 pm.  Following the promotion there will be a dance/party for 8th graders that will end at 10:00 pm.  If you would like to help with chaperoning the dance, setup, or clean up please contact the office.
June 19th: the last day of school for 6th and 7th graders.  It is a regular school day.
Today (Thursday): 8th grade fly-up, tonight @ 6:30 in the EHS theater.  This informational meeting for incoming 9th graders will last no longer than an hour, and it is a great opportunity for families to start to prepare for High School.
Thursday June 5th: 6-7 pm is FRMS Parent and 8th Grade Promotion Meeting.  8th Grade parents, if you cannot make it and want to help with any part of promotion or the field trip to the Veneta pool, please contact Mr. Barsotti.
Thursday June 5th: 6:30-8 is Gold Card Night
Monday June 9: 5th Grade Fly Up Invite
This is the last day to vote please remember to turn in your ballot today by 5:00.  Remember there is a school bond on the ballot:  Measure 20-220.
Measure 20-220 would replace Elmira Elementary School, renovate other school facilities, and improve technology and safety throughout the District.  If approved by voters, the measure is projected to result in no increase to the school bond tax rate that property owners currently pay.   Measure 20-220 is a replacement bond for an expiring school bond.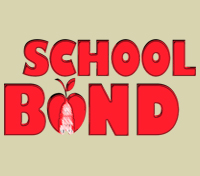 Please remember to vote!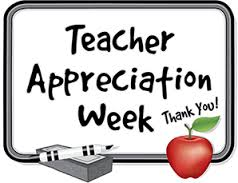 The week of May 5th-9th is Teacher Appreciation Week.  Thank you to all of the teachers here at FRMS who do a great job everyday and often times go above and beyond to provide extended opportunities for our students.  You are much appreciated.  Parents, if you have a particular teacher you would like to thank, shoot them an email or note sometime and let them know.  Recognizing their efforts means a lot.