Just a reminder to all parents that Fern Ridge Middle School will be in session on Monday, November 20th and Tuesday, November 21st.  However t
here is no school Wednesday the 22nd, Thursday the 23rd, and Friday the 24th. We hope all of our students and families enjoy their Thanksgiving break.
The Kiwanis will be serving a Community Thanksgiving Dinner on Wednesday, November 22nd at 1:00 PM at Veneta Elementary. This annual tradition is open to all and free to all- a turkey dinner complete with all of the trimmings will be served.
FRMS is excited to announce that we will be making big changes to our school beginning second semester (January 29, 2018). We are moving from a six period school day to a seven period school, enabling us to offer more electives for our students. We will also be extending the school day. Our new school day will start at 8:20 and end at 3:15 on regular school days. We will start at 8:20 and end at 1:32 on Wednesdays.
Because we have changed our master schedule to include the new electives, we will be redoing all student schedules for the second semester and there will be changes.  Our hope is to have students forecast for the new electives in December and have new schedules ready to go the last week of the first semester.  The availability of electives will depend on the grade level. Most students will retain the elective they currently have, but have the chance to add a new elective like pop culture or journalism or computers.
We know that a new master schedule at the semester is a big change. We believe that the end result will be a change for the better for students and staff. To help families plan for the change, below is a link to our new schedule. To answer any questions you might have, please review the question and answer document below. If you have any additional questions or concerns, please feel free to call me at 41-935-8230 or email me at ojohnson@fernridge.k12.or.us
Thank you,
Olivia Johnson
FRMS Principal
Our Nov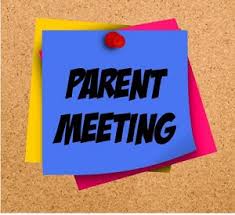 ember Fern Ridge Middle School Parent Group Meeting will be Tuesday, November 7th at 6:30 PM. There is a lot to talk about including planning for the Talent Show/Silent Auction fundraiser. We could use your input and support. See you there.
  All of the items in our lost and found will be donated to a local charity this Friday, November 3rd. Please remind your child to look through the lost and found to see if any of the jackets, sweaters, lunch boxes, etc. are theirs. The lost and found is located in the foyer at the front of the school. Parents are also welcome to stop by and take a look. Items in lost and found are donated to charity at the end of each quarter. Thanks.
FRMS Student Council/Leadership invites students to celebrate the 80's on Thursday, November 2nd with a 80's Spirit Day and 80's Dance. The 80's dance will be Thursday, November 2nd from 6:30 to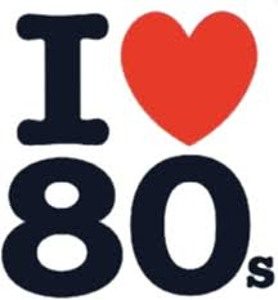 8 PM in the evening. The cost to get in is $4. If students have their gold cards, the cost will be $3. There will be drawings for prizes during the dance. Every student will get a ticket to put in the drawing when they buy their tickets. Students with a gold card will get two tickets and double their chances of winning a prize.
Parents who are on the approved background list and who would like to help out at the dance can contact Mr. Chambers at 541-935-8230 ext. 4202.
FRMS Picture Retakes will be Monday, October 23rd. We will also be taking the 8th grade group picture for the yearbook the same day. Picture Order forms are available in the office or pictures can be ordered online using the Picture Day ID L0417141Y1 at mylifetouch.com
Once again Fern Ridge Middle School will allow students to wear Halloween costumes to sc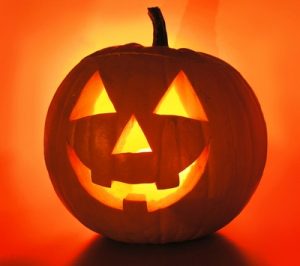 hool on Tuesday, October 31st. The following guidelines must be followed:
If students are going to wear a costume, they must wear it to school. Students will not be permitted to change at school. Students must be able to wear their costume throughout the school day.
Costumes must not be too scary or inappropriate for the school environment. Please no gory or grotesque costumes.
Absolutely no props are allowed. (no swords, weapons, wands, etc)
The school is not responsible for costumes that are torn or damaged while at school.
Students must wear shoes that are appropriate for school.
Students who come to school wearing something inappropriate, will have to call home for new clothing or remain in the office.
Dress code standards still apply, even on Halloween. Costumes that are too revealing or that promote drugs or alcohol will result in students calling home for a change of clothes.
Costumes should not interfere with the ability of students to attend classes, sit at desks, get their lunches, etc.
Fern Ridge Middle School is looking for parent volunteers to help. There are lots of ways to get involved. The first step is to make sure you have a completed criminal history background check on file. These have to be done every year and parents must past this background check before they can volunteer around students. The good news is that the approved list is district wide, so if you have turned one in this year and are on the approved list at either elementary school, you will be good to go at FRMS. If you have not turned one in, there is a link below to the form. The form must be printed out, filled  in, and returned to FRMS. Please make sure all information is complete and legible.
Once you are approved, there are lots of ways to help out at FRMS: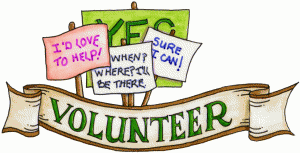 Site Council: We are looking for a parent to serve on our school Site Council. Site Council meets every other month starting in November. Site Council is composed of teacher representatives and classified staff representatives and an administrator. Site Council reviews school policies and procedures offering input and suggestions. It's a great way to have your voice heard. If you are interested contact our principal Olivia Johnson at 541-935-8230 ext. 4201 or by email at ojohnson@fernridge.k12.or.us  If more than one parent is interested, we will have an election.
High Five/Gold Card Events During The School Day: Throughout the school year, FRMS holds student incentives including special treats, incentives, and drawings for students who have earned High Five tickets or been able to retain their Gold Cards. Examples might be the High Five drawings we have had this year or the Gold Card activity we are planning for November. Mr. Chambers and his PBIS Committee would like to do more Gold Card or High Five related activities, but we need parent volunteers to help out. We have lots of ideas and are just seeking help plus we are open to your suggestions as well. Among the things we have planned are lots of drawings for different prizes throughout the school year, special treats like popsicles or snow cones at lunch for students with a certain number of High Five Tickets or students with their Gold Cards and other fun rewards. If you are available during the school day and would like to help Mr. Chambers with Gold Card or High Five activities this year, you can call Mr. Chambers at 541-935-8230 ext. 4202 or email him at rchambers@fernridge.k12.or.us. You can even comment on this post and we will make sure he gets your contact information. Continue reading →
Fern Ridge School District is seeking qualified candidates for vacant School Board position #3
Qualified candidates must:
Reside within Fern Ridge School District boundaries (for at least one year)
Be a registered voter.
Complete an application.
Applications are available at www.fernridge.k12.or.us or in the lobby of the district office at 88834 Territorial Hwy Elmira, Or 97437
For more information please contact Michelle Cook at 541-935-2253 ext 1203. Deadline is November 9th.
Fern Ridge Middle School will hold their Fall Parent Conferences on Wednesday, October 11th from 4 PM to 8 PM and Thursday, October 12th from 8 AM to Noon.  Evening conferences are generally more heavily attended and FRMS uses an "arena" style conference on Wednesday night where all teachers are in the gym. On Thursday morning, teachers will be in their classrooms. Both days are "drop by" and appointments are not needed. If there are parents ahead of you, we ask that you wait and teachers will be with you as soon as possible.
The Scholastic Book Fair will be open on Wednesday night from 4 PM to 8 PM so families can stop by and purchase a book on their way in or out of conferences.
Please Note: In a change this year, we will not send home progress reports before parent conferences. Your child's English teacher will have both their progress report and the state assessment results from last year. If parents do not pick up progress reports and state assessment results during conferences, they will be mailed home after conferences.