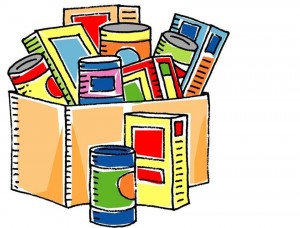 Just a few reminders and other tidbits to share:
Canned Food Drive- FRMS is currently holding our annual Canned Food Drive. Students are encouraged to bring in canned and nonperishable items or make cash donations. The first period class that brings in the most items will earn a class party. Thank you to Bob Bruce, retired FRMS teacher extraordinaire for coordinating the drive.
 Starting in December, leadership students will be organizing a toy drive. More information will be posted on the website after the Thanksgiving break
 Don't forget that FRMS is in session on Monday, November 19th and Tuesday, November 20th. There is no school Wednesday, Thursday, and Friday. We wish all of our families a happy and safe Thanksgiving Holiday.
Students cannot wear pajamas to school or bring/wear blankets at school.
On Friday, November 9th we had our first Gold Star event of the school year to celebrate the end of the first quarter. We had 296 Gold Star students- those with no detentions or referrals or bus citations. Those students enjoyed a fun and fabulous performance from world famous juggler Rhys  Thomas.
On Thursday, November 1st we held our first "No Tardy Party." Students who had no tardies were invited to the commons for some free time, some social time, and a treat. We had 215 students who had no tardies.
Here is a picture of our "I Am" wall which just went up with the help of our leadership students. In Homeroom, students had the chance to finish the sentence "I am ________________". Their responses make up our "I Am Wall." Some of their responses are funny, some are touching, some thoughtful, some brave, and all are reflective of who our students are. Thank you to all of our leadership students who worked hard to put the wall together.
Parents of the Fern Ridge community,
I believe recent events around an incident at Fern Ridge Middle School, the districts response, and the subsequent discussion is necessitating an additional message from me.  Serious issues of confidentially are in play here, so know that everything I have written here,  just this morning I have received permission from the family involved to share.
The district was made aware of a general threat by a FRMS student on Monday, October 29th.  The threat that was made a week or more prior to being reported to us was not specific in nature, was made in a private conversation between two friends, one of whom shared he was having some violent thoughts.  The threat was investigated thoroughly over 2-3 days.  The parents of the involved student responded to this event as I would hope any parent would.  They understood the severity, were concerned for their child, and they furthermore agreed to voluntarily withdraw their student from school and pursue getting him some support.  FRMS Principal, Ms. Johnson was in communication with me from the get go, and everything we have done here has been at my direction, and in accordance with Board policy.  I can assure folks the following:  The FRSD School Board is fully aware of the specifics of this case, and I am confident the Districts response was swift, appropriate, and at no time after being made aware of the threat were students in danger.
I stand by the fact that our response here was appropriate for the specifics of this case, and done so in a way that would encourage, not discourage, others form coming forward if they have concerns about themselves, or their peers.  The District will certainly be de-briefing these events and discussing any possible adjustments to our policy or practice in the future.  If anyone would like to contact me directly please feel free to do so at gcarpenter@fernridge.k12.or.us or via phone at 541-935-2253 ext 1201.   I, as well as your elected School Board members, have no higher priority than doing everything in our power to ensure your children, theirs and mine included, are safe in Fern Ridge School District Schools.
Next week, FRMS staff are working on a short presentation to students that will emphasize two things.  First, the importance of reporting to a trusted adult, and secondly the seriousness with which any threatening statement must be taken by school officials. I expect this presentation to take place on Wednesday during homeroom.
Gary Carpenter, Superintendent FRSD 28J
Click here for the original letter that was sent home on Thursday, November 1st.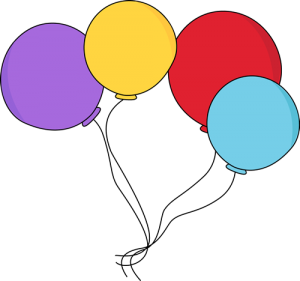 FRMS will hold their first dance of the school year on Friday, November 9th from 6:30 PM to 8:00 PM. The cost to get in is $4. The theme of the dance is Candy Land. Refreshments will be sold by leadership students at the dance.
Funds raised at the dance will go towards our student body funds.  Each grade level has a fund specific for them that we add to through dances. When that class becomes 8th graders, those funds are then used for promotion and other end of the year activities for the 8th grade class.
This dance is open to 6th, 7th, and 8th grade students. However students who are absent from school on Friday, November 9th will not be allowed to attend the dance.
Once again Fern Ridge Middle School will allow students to wear Halloween costumes to sc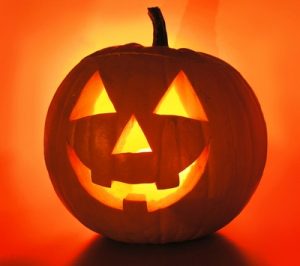 hool on Wednesday, October 31st. The following guidelines must be followed:
If students are going to wear a costume, they must wear it to school. Students will not be permitted to change at school. Students must be able to wear their costume throughout the school day.
No masks or full face painting will be allowed.
Costumes must not be too scary or inappropriate for the school environment. Please no gory or grotesque costumes.
Absolutely no props are allowed. (no swords, weapons, wands, etc)
The school is not responsible for costumes that are torn or damaged while at school.
Students must wear shoes that are appropriate for school.
Students who come to school wearing something inappropriate, will have to call home for new clothing or remain in the office.
Dress code standards still apply, even on Halloween. Costumes that are too revealing or that promote drugs or alcohol will result in students calling home for a change of clothes.
Costumes should not interfere with the ability of students to attend classes, sit at desks, get their lunches, etc.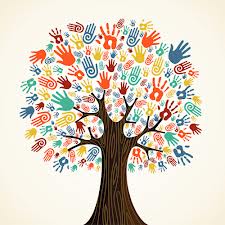 The Child Center is presenting a series of four classes for parents on collaborative problem solving. Collaborative problem solving is an exciting model that teachers you and your child skills that will reduce meltdowns, increase positive relationships, and improve communications. Parents with child in elementary school or middle school will find the strategies used in collaborative problem solving useful and effective. If you are struggling with your child's challenging behaviors or are frustrated and searching for a more effective way to manage your child's behavior, then collaborative problem solving could be what the solution you are looking for.
The classes will be at Elmira Elementary School from 6 PM to 7:30 PM starting on Thursday, October 25th. Dinner will be served and childcare provided during the class. Space is limited so if you are interested call 541-726-1465 to register.
Click below for a flyer with additional information.
This is a reminder to 7th grade parents that permission slips for the field trip to see "As You Like It" performed by Ballet Fantastique at the Hult Center on October 18th are due Tuesday, October 16th. For a copy of the permission slip, click the link below:
7th Grade Field Trip Permission Slip
Our choir needs an electronic piano keyboard! We have an amazing choir teacher who likes to have the students do fun stuff like serenade our secretary on her birthday or have choir perform for different classes around the school. When he does that, its a great experience for students who get another chance to practice their performing skills. It's not such a great experience for the piano that has to be pushed from class to class. Which made us wonder…. out there is there anyone who might have a relatively new, portable, and good quality electronic piano keyboard, who no longer wants it and would be willing to donate it to the school?
Fern Ridge Middle School will hold their Fall Parent Conferences on Wednesday, October 10th from 4 PM to 8 PM and Thursday, October 11th from 8 AM to Noon.  Evening conferences are generally more heavily attended and FRMS uses an "arena" style conference on Wednesday night where all teachers are in the gym. On Thursday morning, teachers will be in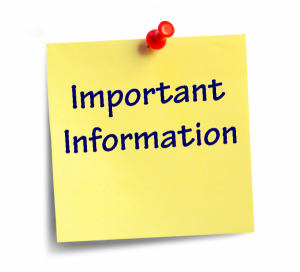 their classrooms. Both days are "drop by" and appointments are not needed. If there are parents ahead of you, we ask that you wait and teachers will be with you as soon as possible.
Please Note: We will not send home progress reports before parent conferences. Progress reports will be given out during progress reports- we will have them in the commons on Wednesday and in the office on Thursday. If parents do not pick up progress reports  they will be mailed home after conferences. State assessment results will also be available during parent conferences.
FRMS 7th grade class will get the opportunity to see Ballet Fantastique's performance of "As You Like It" on October 18th. This ballet, based on the play by William Shakespeare, is set in the Wild Wild West and features Honky Tonk music. The ballet has been performed internationally since it was premiered in 2011.
The character of Touchstone narrates in Shakespearean verse- with a Western twang. This is ballet and Shakespeare as it's never been seen before. "As You Like It" is Shakespeare's pastoral comedy about two feuding brothers who have two lovable daughters who teach two other estranged brothers how to love.
Our field trip to the Hult Center to see this ballet will be Thursday, October 18th. Buses will leave around 9:00 and we will be back in time for  lunch. Parent chaperones are welcome if you have completed a criminal history background check. If you would like to chaperone, please contact the school office.
Permission slips will be going home with all 7th grade students in the next few days. Permission slips must be returned no later than Tuesday, October 16th. Students can return their permission slips to their first period class.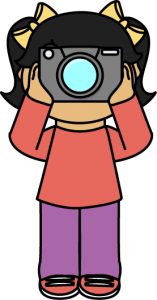 FRMS will have a SPIRIT WEEK next week.  (September 24th through September 28th) Your student is encouraged to dress up and participate. Here are the themes for each day:
Monday – America Day
Tuesday – Tourist Day (Dress like you are out to see the world)
Wednesday – Royals Day: Red & Blue
Thursday – Decade Day (Pick a decade and dress like your from that decade)
Friday – Purple & Gold Day… support the EHS Falcons!
Let's dress up and show our spirit!