FRMS next Promotion planning meeting will be Wednesday at May 27th at 6pm.  All are invited to attend.
EHS 2015 Fly-Up Night Letter Home
Elmira High School is teaming up with DEF (Decision Education Foundation) to provide a week long program this summer to help all interested incoming 9th graders have a smooth transition to high school.  If are interested or have any questions, please contact FRMS.
This Thursday at 6 pm, there will be the monthly parent group meeting (all are invited and encouraged to come).  The main agenda item is planning 8th grade promotion.  Last week, the 8th grade students voted and the theme is Bright Light/Big City.
What: Community Forum on Drug Testing of H.S. athletes at Elmira High School
Where: EHS Theater
When: Tuesday, May 12th from 7-8 PM.
Earlier this school year a group of parents asked the EHS administration to collect some data and look into the possibility of creating and implementing a policy around drug testing at EHS. As such, on Tuesday, May 12th we will be holding a Community Forum at the above date and time.  If this is a topic that interests you, regardless of which side of the discussion you fall, please plan on attending and being a part of the dialogue. Go Falcons!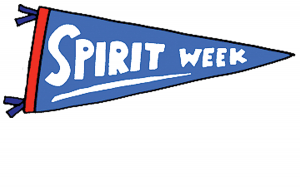 This Week is Spirit Week!
Monday is PJ day
Tuesday is Fandom Day (Dress as anything you are a fan of)
Wednesday is NO SCHOOL
Thursday is Neon Day
Friday is Tie Dye Day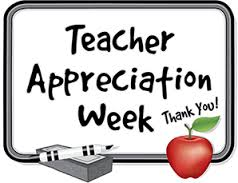 This Week is also is Teacher Appreciation Week!  This a great time for you and your students to write a special note to the teachers at FRMS.  We have some of the most fabulous teachers that work hard for every student.
Field Trips start this week!
All 7th graders are going to Ashland to see a play on Tuesday May 5th.
On Thursday: Mr. Stoe's first period 6th grade science class is going to HJ Andrews Forest.
On Friday: Mr. Brown's fifth period 6th grade science class is going to HJ Andrews Forest.
Flyer sent home April 22nd: Restorative Practice Training letter
Congratulations to Fern Ridge Middle School's OBOB (Oregon Battle of the Books) for being the 2015 Middle School State Champions.  The team did a great job.  The team consisted of Emily Eagle Eye, Josiah Lorenz, Megan Porter, and Jessica Woods.  I want to thank Sherry Cooper for all her hard work as the coach.  I also want to thank Judy Peterson as the honorary coach during the competition.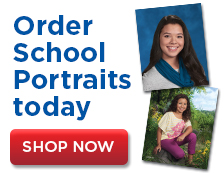 Spring Pictures are April 6th.  They are optional for 6th and 7th graders.  All 8th graders will get their picture as a promotion picture.  If you would like to order pictures online, you can do so at www.mylifetouch.com.  FRMS's picture id is L0534322Y0.