FRMS  students will have their school pictures taken on Thursday, September 21st. Information on how to purchase pictures went home during registration and will go home again next Wednesday. Parents can also order photos on line at mylifetouch.com using the Picture Day ID: LO417141Y0
Students must either bring their order forms with the exact amount in cash or check that day or pay online. Please make sure that the pose and package selected are marked on the order form. Fall pictures are also used for our yearbook. Please contact the school office if you have any questions.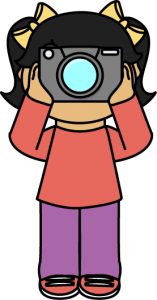 Open House for FRMS will be Thursday, September 21st from 5:30 to 6:30. We will start in the gym at 5:30 with a welcome and staff introductions. Classrooms will be open for visitations afterwards until 6:30. Open House is a time to meet your child's teachers, visit their classrooms, and learn about the middle school curriculum. If you want to have a more in-depth conversation about how your child is doing, please talk to your child's teacher about scheduling a conference at a different time. Thank you and we look forward to seeing you on the 21st.
Thank you to all of our students, staff, and families for a great first two days of school. We are off to a wonderful start of what is shaping up to be an amazing year.
Just a few reminders and updates:
FRMS opens its doors to students at 8:20. There is no supervision for students before 8:20.
Please make sure your child knows which bus they need to take home. Bus route information can be found under the quick links on the right side of this webpage.
If you want your child to do something different after school i.e. you are picking them up or they are going on a different bus, please call before noon. That gives us time to make sure your child gets the bus pass.
Save the date- Open House for FRMS will be Thursday, September 21st from 5:30 to 6:30 PM
Monday, September 11th FRMS will have an Instrument Rental/Beginning Band Night at 5:30 in the Middle School Band Room. Eugene Music will be here to provide information  and will have instruments to rent. Students in beginning band will be able to try out all instruments.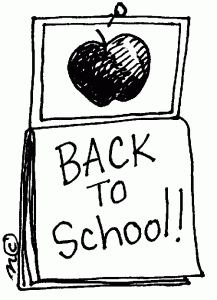 We want to welcome all of our new students and welcome back all of our returning students. We are looking forward to the start of a wonderful school year.
    Tuesday, September 5th: First Day for Sixth Graders. Seventh and Eighth Graders do not attend. Parents are invited to bring their sixth graders to school on Tuesday. There will be a short welcome to Fern Ridge Middle School assembly in the morning. Following the assembly, there will be a Q and A for parents with Ms. Johnson.
    Wednesday, September 6th: First Day for Seventh and Eighth Graders. Sixth Graders do not attend. Due to Wednesdays being our early release days, school will get out on Wednesdays at 1:35.
    Thursday, September 7th: All Students Attend
    Doors Open at 8:20. There is no supervision for students before 8:20. Tardy Bell rings at 8:37. Classes start at 8:42. School ends at 3:05 everyday but Wednesdays. School ends at 1:35 on Wednesdays as it is our Early Release day.
  If you have not registered your child for middle school, you must come to the office first to register them. All students must be registered before attending FRMS.
Click here for the FRMS 2017-18 Bell Schedule
The middle school office is now closed until August 14th.  The middle school's registration will be on August 22, 23, and 24.
August 22, 7am to 7pm
August 23, 8am to 3pm
August 24, 8am to noon
If you cannot make it to registration, please contact the office.
Have a great and safe summer!
Visit the following link to check out a new video promoting the great things in our District.  Thanks to the EHS Film Club and their advisor Mr. Monegan for all of their work in creating this, as well as Mr. Bill Linn for the use of his drone.  Great job!
Parents of FRMS 8th graders: If you are a parent of a student that will be a 9th grader at EHS in the Fall, consider enrolling them in our week long summer program. The "Strong Start" program helps students transition to High School and is a great way to ensure you student is ready, comfortable and prepared to start of their High School career "strong!"
 Visit the link below for more information, contact the email on the flyer, or call the High School at 541-935-8200 to sign up.
3 Things:
We were finally able print progress reports with our new system.  They will be sent home with your middle schooler tomorrow.  If you do not receive them by Wednesday, please call the office and we will make sure you get a copy.  There is only 13 days of school left for 8th graders and 17 days for 6th/7th graders to learn as much as they possible can to be ready for the next year.
FRMS's last parent group with meet tomorrow (Tuesday) at 6pm in the library.  The two main agenda items will be to meet the new principal (Ms. Olivia Johnson from Veneta Elementary) and  finalize plans for 8th grade promotion.
FRMS's final band concert of the year will be Thursday, June 1st, 7:00pm, at FRMS. The students have been working very hard, and it should be a great concert! The report time for the students in High School Band and Middle School Concert Band is 6:15 and student in Beginning Band should report at 6:30.
If you are an 8th grade parent that has a digital baby or current picture that you would like to submit, please send them to aeastman@fernridge.k12.or.us
Also, FRMS's Lost and Found is full.  Please have your student check to see if they have lost anything.  We are going to donate the clothing next week.
Dear Families,
I have some exciting news! Beginning with the 2017-18 school year, I have been asked to be the principal at Veneta Elementary School. While I have greatly enjoyed my 13 years at FRMS, I am looking forward to the challenge and change this move represents.
I am happy to announce that Ms. Olivia Johnson, who is currently the principal at Veneta Elementary School, will be coming to FRMS. Olivia is an incredible instructional leader.  She has done great things at VES the last 10 years helping students reach their full potential. She is excited because she knows about half of the students and families already because of their time at VES. I know that Ms. Johnson will continue and improve on all the things that make this school special and provide all of the students at FRMS a successful school environment.
It has been a fun ride at FRMS.  It has been fun watching the students walk in as wide-eyed 6th graders and walk out as confident teenagers.  The FRMS students, parents, and staff have been awesome to work with the last 13 years. Next year, I will look forward to getting updates on the students from Ms. Johnson.
I am very grateful the good working relationship that I have with Ms. Johnson. We will work together to make sure this a smooth transition for the students, parents, and staff.    If you have any questions, please do not hesitate to give me a call or send me an email.
Sincerely,
Peter Barsotti