Congratulations to Fern Ridge Middle School's OBOB (Oregon Battle of the Books) for being the 2015 Middle School State Champions.  The team did a great job.  The team consisted of Emily Eagle Eye, Josiah Lorenz, Megan Porter, and Jessica Woods.  I want to thank Sherry Cooper for all her hard work as the coach.  I also want to thank Judy Peterson as the honorary coach during the competition.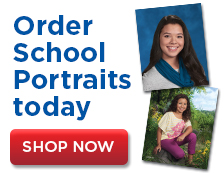 Spring Pictures are April 6th.  They are optional for 6th and 7th graders.  All 8th graders will get their picture as a promotion picture.  If you would like to order pictures online, you can do so at www.mylifetouch.com.  FRMS's picture id is L0534322Y0.
The Oregon Legislature is currently discussing a State School Fund appropriation of $7.235 billion for the 2015-2017 biennium. This level of funding is significantly inadequate and would do nothing to restore previously reduced staff or programs, or to reverse the effect that less instructional time and large class sizes have on student achievement.
Per Oregon Department of Education estimates, Fern Ridge Schools will receive $96 less per student next year then what we are currently receiving.  We will continue to operate at a deficit, and shifting more of our already limited resources to implement full-day kindergarten will come at the expense of all our students. When combined with increased costs and the addition of full-day kindergarten, the scenario being considered by the Legislature means we are facing more lost school days, higher class sizes, and further reduction of what few programs we have left.  In the last twelve years we have eliminated all music and PE programs at our elementary schools, and over 20 course offerings at the middle school and high school.
Below is a link to a one page handout describing what a $7.235 billion funding level means for our district.  Also provided is information on what a $7.5 billion and a $7.875 billion funding level means for our district, some facts about Oregon's education system, and contact information for the senator and representative that represent our district.  Superintendents from across the state are asking their staff, parents, community leaders and school board members to contact legislators and advocate for better school funding.  Please consider reaching out to our legislators; our students deserve stable and adequate funding.  Thank you for your support and action!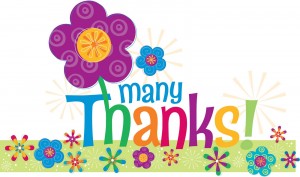 Our Classified staff are instrumental to the operation of every aspect of the middle school, and this week we take time to pay them special thanks.
They work directly with kids, parents, other educators, volunteers and community members, and are critical to the success of our students.
Classified employees assist classroom teachers, serve up healthy meals, provide safe transportation, clean and maintain our facilities, manage offices, and perform many other vital tasks every day for the benefit of our children.
Please if you see these individuals: Amy, Dawn, Sherry, Patti, Kim, Kyle, Sheila, Brenda, Ron, Connie, Jill, Sabrina, Ashley, and all the bus drivers, thank then for all they do for FRMS students.
Wednesday, March 4, 2015
6-7:30pm
Elmira High School Theater
Please join Mayor Sandy Larson, Jeff Todahl, Director of the UO Center for the Prevention of Abuse and Neglect, and Rose Wilde, 90by30 Rural Outreach Coordinator, for a community conversation about how we can prevent 90% of child abuse by the year 2030.  The 90by30 initiative is an ambitious vision for Lane County, which engages local communities to create and start their own regional prevention plans.  With support and information from staff at 90by30 and the University of Oregon, communities all over Lane County have formed leadership groups and are working on their plans.  Community members are invited to learn about the 90by30 initiative, give us your advice and perspective on what you think should be done locally, and learn how individuals, business, groups, and others can come together to make the whole community a safer, happier place for ALL children and families.
The center for the Prevention of Abuse and Neglect will be holding an open/free forum for anyone interested on the topic of Child Abuse Prevention.  The forum is scheduled for Wednesday March 4th from 6:00-7:30 in the EHS theater.  You can visit the link below to see their information flyer: