The 3rd quarter report cards and newsletters were sent home on Monday.  One error on the newsletter is that the April 11th dance starts at 6pm, NOT 7pm.
House Bill 2220 requires Oregon schools to report how a student is doing on state standards once a year.  The middle school's plan is to report it four times a year on each report card.  The report card included with this newsletter is our first effort to comply with this requirement.  When you look at your child's competency report it will list a variety of standards.  Only the standards that were assessed 3rd term will have a mark of competence.  Some standards will not show a mark because they were not assessed 3rd term.  Unfortunately at this time, we are unable to report on the Social Studies standards.  Contact your student's Humanities teacher with any Social Studies concerns. Please use the report card example to help read the new report card. If you have any questions, do not hesitate to contact the school. You can enlarge the picture by clicking on it.
Thursday April 3
* Last day of 3rd quarter.
*FRMS Parent group @ 6 pm in the middle school library
*8th Grade Promotion Planning meeting @ 7 pm in the middle school library
Friday April 4
*No School
Monday April 7
*Spring pictures during the school day
*3rd quarter gold card celebration at Splash from 3-6 pm
Friday April 11
*Middle School Dance from 6-9pm
We are having a great spirit week.  There were a lot of twins today, including the staff.  Thank you Mr. Cooper from Elmira High School who joined us in our twin day. Thursday is dress like a book or video game character.  Friday is red (6th graders), white (8th graders), and blue (7th graders) day.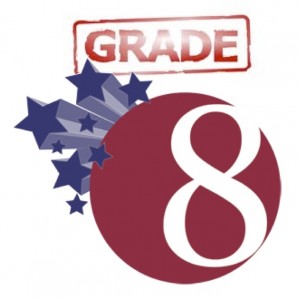 The 8th grade promotion planning meeting  will be this Thursday, March 20 at 6pm in the FRMS library.  All parents from all grade levels are welcome to participate in this annual planning.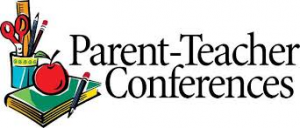 This Thursday, March 13, parent-teacher conferences will be held in the FRMS commons from 4:00-8:00 PM.  Parent-teacher conferences are a great way for parents to check in with their child's teachers about academic and classroom behaviors.There are not any conferences on Friday morning.  If you are unable to meet with teachers during this Thursday evening time, feel free to contact teachers directly and set something
up at a time that works for both of you.  Feel to free to call the school if you have any questions.
The Fern Ridge School District is seeking a $26.67 million facilities bond in the May 20, 2014 primary election to replace Elmira Elementary School, renovate other school facilities, and improve technology and safety throughout the District.  If approved by voters, Measure 20-220 would replace the 1997 levy that is expiring soon, and is projected to result in no increase to the school bond tax rate that property owners currently pay.
Major components of Measure 20-220 are:
•  Replace most of Elmira Elementary on same site, with construction steps that allow students to remain on site.
•  Expand and renovate Veneta Elementary to allow supervision from front office, an enclosed library, additional classrooms, a cafeteria and kitchen, and to move bus traffic out of main parking lot.
•  Renovations at Fern Ridge Middle School to library, office, and associated spaces for safety, acoustics, and student learning.
•  Expand and renovate Elmira High School to include a second gymnasium and meet Title IX criteria.
•  Address student safety and security, including seismic work, at all sites.
•  Acquire technology to support classroom instruction and technology infrastructure.
•  Improve, repair, and develop facilities and sites to preserve remaining assets and systems and plan for growth.
For more information please go to the district's website main page at http://www.fernridge.k12.or.us/bond/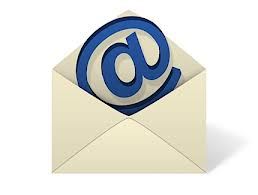 Fern Ridge Middle School has started a subscription system which will email you every time the  school website is updated.  We will use the email address you provided during registration.  If you are getting these updates and you would like to unsubscribe, please use the link included on the email.  If  you are a parent/guardian who would like to be included go to  http://www.fernridge.k12.or.us/fernridgems/ and sign up.  There is a "subscribe" box on the right side of the screen.
The School Board has opted to replace 5 total days of the 9 that have been lost due to inclement weather.  We already made up one day on February 17th.  May 23rd will be reinstated as a Teacher Workday (non-student).   June 16, 17, 18, 19 will now be student days.  The schools will work with families that already have unavoidable, prearranged conflicts.  This will be the final calendar change, regardless of future inclement weather.   Please contact the school if you have any questions.
**8th grade PROMOTION date has been moved to June 17th! Please change your calendars.