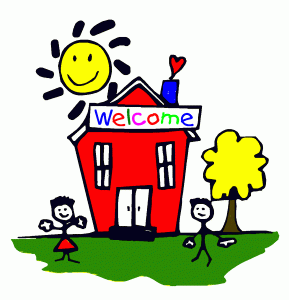 Fern Ridge Middle School is happy to announce that our annual Open House will be Thursday, September 20th from 5:30 to 6:30. We will start in the gym at 5:30 with a brief welcome and then open the classrooms for visitors.
Open House is an opportunity for families to visit classrooms and meet teachers. It is not a time for individual parent conferences. We will have those in October or families are welcome to email teachers with concerns or call and request a meeting at any time.
During Open House, we will be asking families to update their email. Teachers have started emailing families information about their classrooms, classroom newsletters, reminders about tests, etc. We are finding that anywhere between 1/3 to 1/2 of those emails are bouncing back. Email is a critical tool for communication at FRMS. So please take a moment during Open House to update your email or call the office and make sure we have your current email.
We are currently seeking a parent volunteer to serve as the second parent representative on our Site Council/ESSA Council. Site Council meets on a regular basis to review school practices/policies and provide input to staff and administration. Site Council is comprised of two parent representatives, two classified representatives, administration, and two teachers. Terms are for t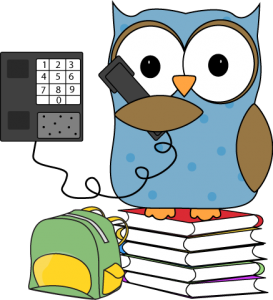 wo years. Last year we had one parent representative, one teacher, and one classified representative. This year because Site Council will also serve as our school ESSA (Every Student Succeeds Act) Council we need to double our numbers. So we are looking for a new parent representative to join our current representative Jennifer Cervantez If you are interested, please contact Ms. Johnson at ojohnson@fernridge.k12.or.us.  If we have more than one person interested, we will have an election during Open House September 20th.
All 6th grade band students and their families are invited to Instrument Rental Night on Tuesday, September 11th at 6 PM in the FRMS Band Room. Students in beginning band will be able to try out different instruments. Families will have the opportunity to rent newer instruments from Beacock Music or rent older instruments from the school.
In addition to beginning band students, intermediate and advanced band students who want to rent their instruments from Beacock music should also plan on attending.
If you have any questions or concerns please contact Cameron Siegal at csiegal@fernridge.k12.or.us or at 541-935-8230 ext.4120
FRMS students will have their school pictures taken on Thursday, September 13th. These are the pictures that will go into the yearbook. Families can also buy picture packages. This can be done by filling  out the brochure families picked up during registration and having your child bring your order form to school on the 13th. Families can also order online at mylifetouch.com using the F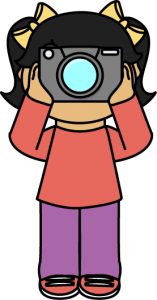 RMS Picture Day ID:FO528141Y0
For those who miss Picture Day or don't like their picture, there will be retakes on Monday, October 22nd.
Thank you.
Today every Fern Ridge Middle School student received their 18-19 planner. They should have put their name and information in the planner. They will use the planners every day at school-
as a resource, to keep track of homework, to write down projects that may be due or tests that are coming up and more. It is very important that they hold on to and not lose their planners. Due to our increase in enrollment this year,  many of the extra planners have been utilized.
Parents should check their child's planners on a regular basis and make sure they are using them to record information and stay organized. Parents can also help the school by reminding students in the morning to make sure they have their planner before they head for school and check when they get home to make sure they still have them.
We've had a lot of calls and questions about Home Access so we wanted to share the link and the directions. Home Access is a great tool that allows you to see what your child's current grade is and if they are missing any assignments.
Here are the directions on how to get into Home Access- what your login ID and password would be:
Here is the link to Home Access:
And don't forget about the FRMS Homework Blog. This is where you can find the your child's homework assignments for that daily homework assignments.
We recommend you bookmark or favorite these links for future use. We also have them conveniently located on the right hand side of our Fern Ridge Middle School website under Quick Links.
FRMS is happy to announce that we now have a drop off lane for the morning arrival time. Please follow the drop off lane from Territorial to the drop off point which is marked with a line (see picture below).  From the drop off point, students can use the crosswalk to the school sidewalk. It is important that parents pull all the way forward to the drop off point before letting their middle school student out. Our goal is to eliminate the chaos and confusion in the morning that happens when cars stop midway and traffic backs up onto Territorial.  Click on read more below for additional pictures that show how the drop off lane will work. Thank you again for helping to keep our students safe.
Thank you to everyone who came to our parent/guardian orientation Thursday night. We had a great turnout. As promised for those who could not make it,  here is the presentation with all the information that was shared. If you have any questions or concerns, please feel free to call our counselor Ryan Chambers, our Assistant Principal Sarah Wartenbee, or our Principal Olivia Johnson at 541-935-8230. We want to do all we can to support your child and make their time at FRMS a time of wonder, learning, growth, and success.
On Thursday, August 23rd from 6 PM to 7 PM FRMS will be holding a parent/guardian orientation for parents and guardians of 6th grade students and also students new to FRMS. Orientation will include a presentation filled with information about procedures and policies at FRMS. We will also have time to answer any questions that parents might have.
If you can't make it Thursday night, we will be posting the presentation and some additional information on the FRMS website.  This event is intended for parents/guardians only.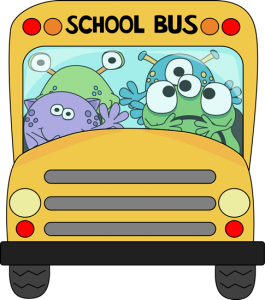 Students who are new to the Fern Ridge School District can register during normal office hours from 8:00 to 3:30 on Wednesday, August 15th. If they were previously enrolled in a public school in Oregon, all you will need to bring is proof of residency. If you are coming from out of state or from a home schooling situation, please bring immunization records and a birth certificate.
If you can't make registration on August 15th, you can come to registration for all Fern Ridge Middle School students beginning Tuesday, August 21st. Registration hours will be 11:00 am to 7:30 PM on Tuesday, August 21st; 8:00 to 3:00 on Wednesday, August 22nd; and 8:00 to Noon on Thursday, August 23rd.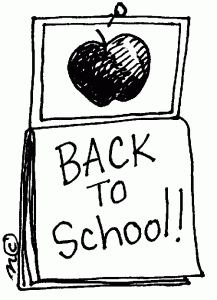 All returning students must be registered for the 18-19 school year. There will be a $10 mandatory registration/student body fee. In addition, P.E. shirts will be sold for $6 each during registration and yearbooks will go on sale for $15. Every student is required to have a P.E. shirt.
Please note- students will pick up their schedules for the new school year the first day of school. In addition, our new custom planners will be given to students on Thursday, September 7th during their first period class.
Sixth Grade Parents: There will be an informational meeting for parents of 6th grade students on Thursday, August 23rd from 6 PM to 7 PM at FRMS in our Chrome Book Lab. There will be a brief presentation and then an opportunity to ask any questions you might have about middle school. This is a presentation for parents only. If you can't make it on Thursday night, check the website on Monday the 27th and we hope to have posted the presentation and the Q and A.
One more reminder- the school supply list for the middle school is linked on the right hand side of our web site. We will also have hard copies available during registration.
Enjoy your last few weeks of summer!