Just a reminder that students who are absent Friday, April 19th cannot attend the dance that night- even if the absence is for just one period. The only exception would be those students with medical appointments who bring a doctor's note confirming that appointment to the office when they return or to the dance that night. The dance is open to all FRMS students and admission is $4. Doors open at 6:30. Dance ends at 8:00.
8th Grade Promotion- 8th Grade students need to start bringing in their promotion photos to Ms. French for the powerpoint used during the ceremony. This should be a photo that shows the student doing something they enjoy and a photo that shows who they are. For example, if they love riding horses a photo of the student on horseback would be great. It could be a photo of them hiking, reading, playing sports, reading, relaxing with family, etc…..just something that gives us a glimpse into who your 8th grader is. The student needs to be in the foreground of the picture.
FRMS Parent Group- Our next parent group meeting will be Monday, April 22nd at 6:30 PM in the FRMS Library. The main topic will be 8th grade promotion planning.
Band and Choir Concert has been changed to Tuesday, May 14th at 7:00 PM in the FRMS gym. This will be a concert for all band and choir students. It's a great opportunity to celebrate the hard work and effort these students have put in.
Class Elections: Students interested in serving as a 9th grade Class Officer at EHS next year or as FRMS Student Body President or Vice President, can pick up nomination forms in the office. Nominations close May 1st and elections will be in mid-May.
Leadership class has been busy organizing events around the school:
April Food Drive- For the month of April we are collecting jars of peanut butter to donate to the local food bank. We are also collecting any kind of canned foods.
Disney Dance: This Friday will be an all school Disney Dance. Admission is $4 and refreshments will be sold. The theme is Disney. The dance starts at 6:30 and ends at 8:00. This dance is open to all students- however students who are absent for any periods on Friday cannot attend the dance Friday night, with the exception of those who have a medical appointment and bring a note from the doctor's office.
FRMS Talent Show Auditions are coming May 2nd and May 3rd.
April 15th thru April 19th is a Spirit Week:
Monday- PJ Day
Tuesday- Twin Day
Wednesday- Tye Dye Day
Thursday- Tropical Day
Friday- Disney Day
Thank you to Ms. Davis and all of the leadership students for their hard work in planning and carrying out all of these fun activities!
Over the next month, 6th grade students will be participating in field trips to  HJ Andrews Forest and the Pacific Tree Climbing Institute.  In order to allow students a full day in the forest, they will be returning to school at 5 PM and leaving promptly at 8:15. If someone else is going to pick up your child, please let their science teacher know.
Permission slips were sent home on April 9th. There are two permission slips needed-the first is a permission slip for the field trip and second is the Pacific Tree Climbing Institute Waiver that allows students to participate in the tree climbing portion of the field trip. Both need to be signed and returned. Parents with an approved background check on file who would like to volunteer to chaperone should contact their child's science teacher.
Classes will go according to the following schedule:
April 25th: Ms. Davis' 3rd Period Class
May 2nd: Mr. Stoe's First Period Class
April 26th: Ms. Pizzola's 4th Period Class
May 3rd: Ms. Pizzola's 5th Period Class
Below is a message from the teachers and links to the permission slips if parents need another copy:
Hi Parents/Guardians,
I wanted to let you know that I gave the students two permission slips
to take home today. One is for the school granting permission for your
student to go on the field trip. The other permission slip is
specifically for Pacific Tree Climbing Institute who runs the tree
climbing station on the field trip.
Some times students aren't comfortable with the tree climbing portion of
the trip but when they get out there and see all of their friends doing
it they want to join in. Without the waiver form they aren't allowed to
go so I always recommend signing the form and they can decide when they
get there if it's something they would like to do. The guides are really
respectful about honoring students' comfort levels and do not push them
to go higher than they are ready for nor do they tolerate other students
pressuring them to do something they don't want to do. I've included a
link to their website in case you wanted more information.
https://www.pacifictreeclimbing.com/ [1]
The permission slips are due by next Monday, April 15th but the sooner
they are turned in the better. Also, some students have verbally told me
that their parents are interested in chaperoning. If you are interested,
would you please respond in an email or phone call so I can confirm.
Best regards,
James Stoe
Whitney Davis
Kathleen Pizzola
Fern Ridge Middle School- science
Link to Field  Trip Permission Slip
Journalism is working hard to finish the yearbook and make it the best ever! If you do NOT want your child's picture in the yearbook, please email us or send a note with your student. We are also still selling yearbooks for $15. Yearbooks will be distributed the last few days of school.
If you have photos of student activities that might be included in the yearbook, please email them to jcoffman@fernridge.k12.or.us.
If you do NOT want your child's picture in the yearbook email Tammy at teutsler@fernridge.k12.or.us or send a note to the office by Monday, April 15th.
Thank you!
Beginning  today (April 1st) FRMS students will take the  English/Language Arts assessment. The test is in two parts. They will take the first part in their social studies classes beginning on Monday. It should take 2-3 class periods to finish the first part. The second part will take place in their language arts class beginning Monday, April 8th. The second part should take 3-4 class periods. Students should bring a book to read  when they finish their test. Students are not allowed to have their cell phones during state testing. Testing in math will take place in May. Continue reading →
Just a heads up that Chartwells lunch balance notes have not been going out recently. FRSD has been having continued technology issues due to power outages during the snow storm. When the Chartwells system comes back up, please be aware that some of you may have large balances that you haven't been made aware of over the past three weeks.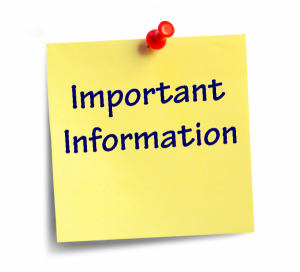 Now that the snow and ice have melted, our district is focusing on the impact the four snow days had on student learning.
The school calendar was revised to restore two school days in June.  School will be in session on June 17 and the final day for students will be June 18.  The Fern Ridge School Board unanimously approved the calendar revisions during their March 18 meeting.
Please note that 8th graders will still have their last day  on June 11th and that 8th Grade Promotion will still be Tuesday, June 11th at 6 PM. 
Thank you to our families for your flexibility as we work to ensure that we are providing as much learning time as we can for our students.
2019-20 Course Forecasting and Selection
Elmira High School is beginning the important process of forecasting courses for next year.  This process allows us to determine what classes we will offer next year and how much teacher time to distribute to each department.  While we often find that our schedule is similar from year to year there are always changes to meet the needs of our students.
We also strive to add courses from time to time based on changing trends in education and to match the interests of our students.  Technology has greatly changed how students learn and we have tried to be responsive to those changes.  We also recognize that the transition from middle school can be a challenge and that we need to do more to help prepare our incoming freshman to the changes they will experience as high school students.
To that end, we are adding a new course that is required for all freshman call Future Success.  Continue reading →
FRMS will be holding our second annual March Madness Fundraiser tomorrow-March 13th. We will have a silent auction beginning at 5:30. All items close at 6:30 except for the Caribbean Island Vacation Packages that will close at the end of half-time. Cash or check only for all auction items.  The Staff vs Students Basketball game begins at 6:30. There will be concessions sold. Admission to the game is $5 per person. During the game there will be an opportunity to "pay to play" in a Staff vs Student Dodge Ball game at half time or help ensure your favorite team wins by buying points. This is FRMS main fundraiser and our goal is to raise enough funds to pay for field trips for all of our students.
Items up for bid at the auction or included as prizes in our raffle have been donated by the following businesses and organizations: Continue reading →