Fern Ridge School District is operating on a 2 hour delay this morning (Tuesday January 5).  Fern Ridge Middle School will start at 10:45, the doors will open at 10:15 am.  
Police incident on Jeans Rd.  Buses will not be travelling between Cornerstone and Jeans Rd. (Tuesday Morning 12-15-15)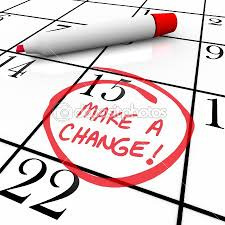 Fern Ridge Middle School's talent show and auction has changed dates.  Mark you calendars, it is now Thursday January 28th.  The talent show and auction is one of only a few fundraisers that the middle school does each year.  We use the money to fund our field trips.  Our field trips include all 6th graders going to HJ Andrews Experimental Forest, all 7th graders are going to Ashland to see a Shakespeare play, and the 8th graders build and race cardboard boats at the Veneta Pool.  If you or your business would like to make a donation, we would love it.  Please contact Martha Pryor at the middle school.  Here is a copy of our donation letter.
FRMS is not on a delay (Monday November 30), but Noti and Vaughn are on snow routes.  Please drive carefully.
Updated (8 am): The bus barn just informed us that bus #1, 2, and 11 are delayed until the roads conditions improve. Please drive carefully.
WHAT? Since the Tooth Taxi launched in late fall 2008 it has visited over 320 schools/sites all over the State of Oregon, and served over 17,000 children while delivering over 5 million dollars in donated dental services. The Tooth Taxi is a 38′ state-of-the-art dental office on wheels with two dental chairs and a full-time dentist and staff. It visits schools throughout Oregon to provide free dental care and oral health education to uninsured and underserved children.  In addition to having a full-time dentist and staff, the van spends up to a week at a school providing dental screenings, cleanings, sealants, X-rays, fillings, minor oral surgery and in-classroom oral health education. Each child receives oral hygiene instruction and a toothbrush, toothpaste, floss, and a brushing timer.
WHEN?  The Tooth Taxi is scheduled at Fern Ridge Middle School for December 7 to 11th.
FEE? There is no fee for this program, but if you do have dental insurance they do need a copy of your dental card in order to bill them but you will not be responsible for the remainder balance.
If you are interested in having your student participate in this program please email or call Amy Eastman at:  541-935-8230 or aeastman@fernridge.k12.or.us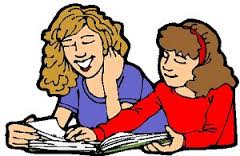 The Fern Ridge School District is seeking people who enjoy helping children learn and would like to become a part of our Educational Assistant Substitute pool. Educational Assistants work under the direction of administrators and licensed teachers. The wage for a Substitute Educational Assistant is $12.00/Hour. Educational Assistants need to be Highly Qualified (see below). If you are interested and would like more information please contact Debbie Moore at the Fern Ridge Schools District Administration Office, 88834 Territorial Rd, Elmira or via phone at 541-935-2253 ext. 1203.
Highly Qualified = 1) Have an Associate's Degree or higher, 2) Have completed 72 quarter hours (48 semester hours) of coursework at an institution of higher education, or 3) Passed the District's paraprofessional assessment demonstrating knowledge of, and the ability to assist in, reading, writing, an mathematics. Assistance to pass the paraprofessional assessment is available. To take the paraprofessional assessment, please contact dmoore@fernridge.k12.or.us.
Gold Card Afternoon
Who: Any student who kept their gold card privileges for the first quarter.  (No referrals, detentions, or bus citations)
When: Thursday, November 5th from 3:15 to 5:00 pm
Where: FRMS Commons
What: Movie (Inside Out) and Snacks