We hope you are having a great start to your summer.  If you are looking for the office staff, we have moved across the street to the district office.  During the remodel, the best way to get a hold of us is either by email or calling the district office (541) 935-2253 x4201.  Our regular phone number has a voicemail, but we cannot answer that number until we are back in the building at the end of August.  Here are some pictures of the library during demolition.
Please let all 5th grade parents know that Thursday night (June 4th) is the 5th Fly-Up.  It is a great way to meet some teachers and to ease some anxiety about being a 6th graders.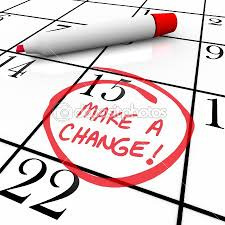 To Parents and Guardians,
Last night, the school board approved the last day of school being June 9th.  It was not an easy decision to make but the construction team determined that FRMS remodel is at a high risk of not finishing on time.  The team asked to be in the building three days early.   The two main timeline concerns are around the seismic construction in the gym and the abatement process in the office area.
When making this decision, the board looked at the state required hours.  FRMS is still 12 hours over legal requirement.
The FRMS staff is sorry for any inconvenience this causes your family.  We hope these three days will allow us to start on time next year with an awesome library, classrooms, and office space.
If you have any questions or concerns, please contact the office.
FRMS next Promotion planning meeting will be Wednesday May 27th at 6pm.  All are invited to attend.
EHS 2015 Fly-Up Night Letter Home
Elmira High School is teaming up with DEF (Decision Education Foundation) to provide a week long program this summer to help all interested incoming 9th graders have a smooth transition to high school.  If are interested or have any questions, please contact FRMS.
This Thursday at 6 pm, there will be the monthly parent group meeting (all are invited and encouraged to come).  The main agenda item is planning 8th grade promotion.  Last week, the 8th grade students voted and the theme is Bright Light/Big City.
What: Community Forum on Drug Testing of H.S. athletes at Elmira High School
Where: EHS Theater
When: Tuesday, May 12th from 7-8 PM.
Earlier this school year a group of parents asked the EHS administration to collect some data and look into the possibility of creating and implementing a policy around drug testing at EHS. As such, on Tuesday, May 12th we will be holding a Community Forum at the above date and time.  If this is a topic that interests you, regardless of which side of the discussion you fall, please plan on attending and being a part of the dialogue. Go Falcons!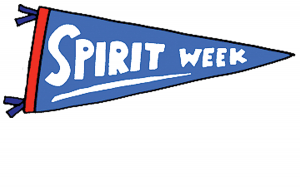 This Week is Spirit Week!
Monday is PJ day
Tuesday is Fandom Day (Dress as anything you are a fan of)
Wednesday is NO SCHOOL
Thursday is Neon Day
Friday is Tie Dye Day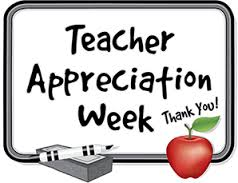 This Week is also is Teacher Appreciation Week!  This a great time for you and your students to write a special note to the teachers at FRMS.  We have some of the most fabulous teachers that work hard for every student.
Field Trips start this week!
All 7th graders are going to Ashland to see a play on Tuesday May 5th.
On Thursday: Mr. Stoe's first period 6th grade science class is going to HJ Andrews Forest.
On Friday: Mr. Brown's fifth period 6th grade science class is going to HJ Andrews Forest.