The FRMS staff is looking forward to a great first week of school.
Tuesday: 6th Grade Only
Wednesday: 7th and 8th Grade Only
Thursday: Everyone!!!!
On both Tuesday and Wednesday, parents are invited to come in and join the students for a morning assembly. After the assembly, parents are welcome to have coffee with Mr. Barsotti and other staff members.  It will be a great time to talk to other parents and learn more about the happenings of FRMS.  We hope to see you there.

I hope everyone is getting is excited about starting a new school year.  Student registration is starting tomorrow.  Fern Ridge Middle School's Registration is at the middle school this year:
Tuesday: 7am to 7pm
Wednesday: 8am to 3pm
Thursday: 8am to noon
At registration, FRMS can take cash or check.  If you would like to pay with a credit card, please pay online by clicking on the link or "FRMS Web Store" under the Parent Resource menu on the right side of the screen.
See you soon!
Supply List: 24 – #2 pencils, color pencils, 1 set of standard dividers, 1 – 2″ binder, small pencil sharpener, highlighters, lined white paper, calculator (TI30 preferably), black or blue pens, zippered pencil pouch, 1 tissue box – give to first period teacher
PE Supplies: shorts, t-shirt (see below PE uniforms), sweats, sweatshirt, non-marking tennis shoes, socks
Beginning Friday, June 24 , the school's office will be closed. Our secretaries will return to the office on Monday, August 15th at 7:30 a.m.
For information on registration, please see the FRMS Calendar in the "Quick Links" box on the top right side of this page.
School supply lists for 2016-2017 are also located in the "Quick Links" box.
Have a great summer!
Per Oregon state law, both the county's immunization rates and individual school rates must be published each year.  Please see the links below if you are interested in that information.
Elmira High School is pleased to offer the Strong Start Summer Program at no cost to students, funded by the Decision Education Foundation, with the goal to help students make a successful transition into High School.  For more information, visit the links below, or contact Mrs. Carrie Brumbach at cbrumbach@fernridge.k12.or.us to secure your spot in the program.
2016-StrongStart-Summer-Program-FAQs
The end of the year is coming quickly.  Here are some things to be thinking about as the year comes to a close. Please encourage your student clean out their lockers.  Students will do the initial cleaning of their locker this week and clean it out completely the second to last day of school.  Students should also check in with the library to see if they have any missing books or fines.  Lastly, the Lost and Found is very full.  If your child is missing anything, I would look there first.
Here our some events the last week and half of school.
June 7: 8th grade promotion planning meeting @ 6:30
June 9: Band and Choir students will have a performance during Enrichment Period
June 9: 5th Grade Parents Fly-Up at 6pm
June 10: FRMS Idol Competition during Enrichment Period
June 10: 4th Quarter Gold Card Event from 3:30 to 5 at FRMS
June 14: 8th Grade lunch, cardboard boat races, and pool party 11-2 (pool time from noon – 2)
June 14: 8th Grade Promotion @ 6pm
June 14: 8th Grade Party 7:30-9:30
June 14: 8th Graders last day of school
June 17: Last Day of school for 6th and 7th Graders
Here is a copy of the 8th grade Save the Date Flyer that was sent home with your 8th grader last week.  The planning committee is meeting today (Monday at 6pm) if you are interested in helping and can make it during that time.  If you have any questions about promotion, please do not hesitate to call Mr. Barsotti.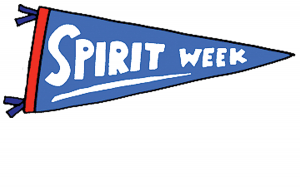 Spirit Week starts on Monday May 9th.  There is class competition to encourage all student to participate.  The Leadership class wants this to be the best week ever.  They hope all the students dress participate everyday.
Monday is Lazy Day! Remember dressing lazy does not mean being lazy in class 🙂
Tuesday is Twin Day! If you have not planned ahead, my guess is that there will be a few students wearing their PE shirts if you want to twin with them.
Wednesday is American Day! Bring on the Red, White, and Blue.
Thursday is Tie Dye Day! If you do not have any tie dye, I would check Goodwill for a shirt for a good price.
Friday is Disney Day! Mickey Mouse's Clubhouse might be coming to FRMS.