The FRMS yearbook order deadline date is April 3, 2017.
Tuesday @ 6pm is the FRMS Parent Group.  All are welcomed.  The group talks about what is happening at the middle school and it is a good time to ask Mr. Barsotti any questions you have about the middle school.
Thursday from 4-8pm is Parent-Teacher conferences.  This a great opportunity to talk to your child's teachers and hear how awesome they are doing to what they can improve on for the rest of the year.
Friday: No School
Other Information
*3rd quarter progress reports were mailed out this weekend.  If you have not received it by Wednesday, please let the office know and we can mail another copy.
*Our Lost and Found is full and will be donated this weekend.  If your child is missing anything, please have them check.  It will be out during conferences.
*Our 7th graders are going to Ashland next  Friday, March 10th.  Permission slips will be sent out this week.  Here is a link to one if your child does not bring it home. Shakespeare Festival Field Trip permission slip
*Our staff vs. 8th grader basketball game is Thursday, March 9th at 6:30.  This is a fundraiser to help with the cost of the middle school's field trips.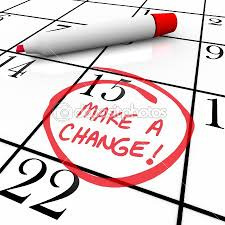 At the FRSD School Board meeting last night, the Board approved adding five days to the school calendar to make up for days lost due to snow or ice. February 20th is no longer a holiday. It will now be a school day. The following days have been added to the end of the school year: Friday, June 16th, Monday June 19th, Tuesday June 20th, and Wednesday June 21st. This means the last day of school will now be Wednesday, June 21st. School will dismiss at 1:30 per our regular early release schedule on that day. The parent group (all are invited) will talk about changing the 8th grade promotion date at the next meeting on February 28th.
Parents and Community Members, please come and support FRMS students.  The money raised tonight will help allow all students attend field trips this spring.  Here is a link to all of the performers and auction items. 2017 Talent Show and Auction
Here is a list of some of the auction items.
| | |
| --- | --- |
| FRMS Supporters | Donationed Items |
| Bi-Mart | 1 $20 GC |
| Christi Corbett | YA book set |
| Christi Corbett | 5hrs of editing support/writing tutor |
| City of Veneta | 2 Fam tic $22 |
| Cornacopia | $25 GC |
| Cosmos | Box of Popcorn for Concessions |
| Costco | $25 GC |
| Country side Pizza | 3 $25 GC |
| Cup of Joes | $20 GC |
| Dairy Queen | 8in Bliz Ca. $22 |
| Dari-Mart | 5 ice c & 5 milk $ 30 |
| Disneyland | 4 tic $620 |
| Emerald Baseball | 4 tic $50, Signed card Alex Santana |
| Euphoria Chocolate | $10 GC |
| Evergreen Aviation | 4 Tic & "Spruce Goose" $108 |
| Figaro's Pizza | 3 large 3 topping Pizzas $50 |
| Friends of FRMS | Assorted Baskets and Items |
| Glory Bee | Gift Basket $15 |
| Hillbilly Brews | Sweatshirt and $20 GC |
| Hilton-Eugene | 1 night $127 |
| Ixtapa | 2 $25 GC |
| John G. Shedd Institute Arts | $50 GC |
| Lane Forest Products | gift bucket and $25 GC, $50 |
| Mariner's Square | 2 tic $50 |
| McMennamins | $50 GC |
| Mo's Restaurant | 1 $25 GC |
| O Aquarium | 2 tic $39 |
| O Country Fair | 2 Sun tic $50 |
| O Mus Natural & Cult. Hist | One year mem. $50 |
| O Symphony | 2 tic $100 |
| OMSI | 2 adult, 2 child tic $46 |
| OSU | 4GA to wn's basketball 2/24 Stanf. $80 |
| Papa's Pizza Parlor | 3 L pizza $35 each |
| Pappy's Pizza | 2 L pizza $35 each |
| Ray's Food Place | water & $50 GC |
| Ripline Ziplines | $100 GC |
| Science Factory | 2 tic $10 |
| Seattle Seahawks | #55 Cliff Avril $35 |
| Shakespeare Fest | 2 tickets $150 |
| Sisters Rodeo | 4 tic $48 |
| Skate World | 4 Family Passes $60 |
| Splash-Willamalane | $35 Fun Pack |
| Sweet Cheeks | 1-11 Syrah $28 |
| Sweet Life Patisserie | $35 GC |
| Sylvan Ridge | 2 bottles wine $50 |
| Track Town Pizza | 2 L Pizza $25 each |
| Turtle Bay Exp. Park | 2 tic $32 |
| Umpqua Discovery Center | 2 tic $16 |
| Wildlife Safari | 2 tic $35 |
| Wilsonville Family Fun Cent | 2 $20 GC, 1 L Piz $58 |
| Winco | 5 $100 GC |
| Zack Newell Massage | 1 Hour Massage $75 |
January 23, 2017
Dear Parents of Seventh Grade Students in Mr. Rodemack and Mrs. Ross's Humanity Classes,
I'd like to inform you of some upcoming changes in humanities class. After the careful consideration of many factors, we have decided to separate humanities into two separate classes: language arts and social studies.
I'd also like to announce another big change. Mrs. Ross has been offered a position as an instructional coach for the FRSD for the remainder of this year. While she is thrilled at this opportunity and excited to begin working in all the district's schools to support teachers and students, this means she will not finish out the year in her classroom. Ms. Sarah Lafferty has been selected to teach her classes for the remainder of the year. Ms. Lafferty is a well-known and well-liked substitute teacher in our building and I am certain your child will enjoy having her as a teacher.
Starting February 6th, all seventh graders will have Mr. Rodemack for social studies and Ms. Lafferty for language arts. We believe that this change will improve the instruction for all students as each teacher will be teaching his or her subject of greatest passion and interest.
Anyone who has ever seen Mr. Rodemack teach history knows that his lectures and simulations make the history come to life for his students. He is excited to focus his instruction on the social studies standards including the Enlightenment, Feudal Japan, the Mongolian Empire, Africa, Australia and the Pacific Islands. We know all the students will benefit from his extensive historical knowledge and infectious enthusiasm for history.
Ms. Lafferty is eager to begin her initial language arts unit with 7th graders: Shakespeare's Julius Caesar. This performance-based unit will prepare our students for their field trip to Ashland to see the play. Ms. Lafferty's prior experience teaching Shakespeare to middle schoolers is sure to serve her well. In addition to Shakespeare, Ms. Lafferty will be teaching several novel units including Eyes of the Emperor and the Whale Rider. Writing will be taught throughout each unit of study and will culminate with a formal research project about an issue that affects our society today.
We are confident that this change will bring tremendous benefit to our students. Mr. Rodemack and Ms. Lafferty are looking forward to seeing new faces and narrowing the focus of their instruction. If you have any questions, please do not hesitate to call or email either teacher or me.
Sincerely,
Peter Barsotti
On Tuesday January 24th @ 6pm is the first parent meeting of the year in the library.  Some of the agenda items will be second semester changes and auction/talent show.  This is also a great opportunity to talk to the principal about any questions or concerns about FRMS.
On Thursday January 26 is the FRMS Talent Show and Auction with doors opening at 5:30 and the show starting at 6:15 with the FRMS choir.  There is still time if you or your business want to donate an item for the auction.  This is our largest fundraiser of the year and the more participation (both coming to the show and donating) the better.
The loss of seven school days over the last month has necessitated some changes in our calendar. The first issue that needed to be addressed was pushing back the end of the first semester.  At the School Board meeting last night it was recommended, and subsequently approved, to change January 27th from a non-school day to a school day, and to change February 3rd from a school day to a non-school day.  This effectively moves the end of our semester to Thursday, February 2nd.  Please note this change on your calendars.
The second issue the board addressed was the potential of adding back days. While many options were discussed, including attending school on holidays, eliminating early release Wednesdays, attending during Spring Break, extending the school year, etc….two options were recommended for consideration.  The first option simply has the school year being extended by 5 days, with the last school day occurring on Thursday, June 22nd.  The second option has the end of the school year being extended by 3 days (ending on June 20th), with the other two days being identified and made up between now and the end of the school year (attending on Presidents Day, the Friday before Memorial weekend, another non-school day, etc)…..The board plans on making a decision at their next meeting on February 6th.   Both options considered have us adding back 5 of the 7 days we have missed, and assume no more snow days.  If we have more snow days, other adjustments will need to be made.
FRSD is on a 2 hour delay. Regular routes.