It's with mixed emotions of great excitement and sadness to announce Bob Bruce is retiring.  I am excited for Mr. Bruce to start the next stage of his life, but sad for the FRSD community.  Mr. Bruce has been a teacher with the Fern Ridge School District for 31 years.
I have had the privilege of working with and becoming friends with Mr. Bruce for the last 11 years at the middle school.  He has been a great friend and mentor to many families in the community.  He assures me that he is only retiring as an official teacher and will still be a valuable member to both FRMS and the Fern Ridge Community.
With Mr. Bruce retiring, there will be some great changes happening at the middle school.  Mrs. French is going to teach Mr. Bruce's math classes and Ms. Lafferty will be teaching Mrs. French's classes.
If you are not familiar with Ms. Lafferty, she was a great student teacher for Mrs. French this fall. We are excited to have Ms. Lafferty back in the building!
If you have any questions with the changes, please contact Me (Mr. Barsotti).
Hi All,
Fern Ridge Middle School Parent Group and school are planning a spaghetti dinner to raise money for field trips for all students at FRMS. Instead of spending months and months of long meetings organizing this fundraiser, we figured let's just throw this thing together in a few weeks. Not really; it's just that I missed one parent group meeting, and I was crowned chair of the spaghetti feed, and I can't plan anything in December with my overdoing the holidays.
The details (as of now): Community Spaghetti Dinner at the High School on Friday, February 20th (Senior night for high school boys and girls' basketball) to benefit FRMS field trips (6th grade science trip, 7th grade Shakespeare in Ashland, and 8th graders boat building at the Veneta pool).
To begin figuring the rest of the details…we are having a meeting this Wednesday night, January 28 at 6:00 in the Fern Ridge Middle School Library, and you all are invited!! If you can't come to help plan and divvy up the jobs, please attend the spaghetti feed or get your neighbor, grandma, uncle… to come. The more the merrier.
If you have any questions, give Mr. Barsotti or me a call or send us an email. Looking forward to seeing you on Wednesday for our first inaugural spaghetti feed meeting. If we don't see you at the meeting, hopefully we'll see you on Friday, January 30th for the FRMS Talent Show/Auction.
Thanks,
Rebecca Lorenz
drjlorenz3@msn.com
541-935-6411
2015 Fern Ridge Royal's Talent Show & Silent Auction!
When: Friday January 30st 2015. Doors open 5:30 P.M.
Where: Fern Ridge Middle School
Admission: $1.00
Child Care is provided for $2.00
Snacks Will Be Available For Purchase
The auction and talent show is to help support academic field trips.  FRMS students will all attend field trips (6th grade science trip to HJ Andrews Forrest, 7th grade Shakespeare in Ashland, and 8th graders boat building at the Veneta pool) if our fundraising goes well.
Cash or Checks Only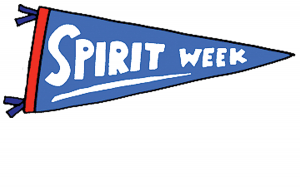 Monday: Switch Day – Students dress like teachers
Tuesday: Twin Day
Wednesday: Ugly Sweater Day
Thursday: Fandom Day – Dress like your favorite TV or Movie Character
Friday: Royal Day – 8th graders wear Blue, 7th graders wear White, 6th graders wear Red
Winter Dance is Friday from 6:30-8:30
The December Parent Group Meeting is canceled on Thursday due to the Veneta Light Parade, see you in January.