The Child Center is presenting a series of four classes for parents on collaborative problem solving. Collaborative problem solving is an exciting model that teachers you and your child skills that will reduce meltdowns, increase positive relationships, and improve communications. Parents with child in elementary school or middle school will find the strategies used in collaborative problem solving useful and effective. If you are struggling with your child's challenging behaviors or are frustrated and searching for a more effective way to manage your child's behavior, then collaborative problem solving could be what the solution you are looking for.
The classes will be held on Thursdays at Elmira Elementary School from 6 PM to 7:30 PM starting February 28th. Dinner will be served and childcare provided during the class. Space is limited so if you are interested call 541-726-1465 to register.
Click here for more information:  Collaborative Problem Solving Classes Flyer
Fern Ridge Middle School's 2nd Annual March Madness Fundraiser is coming March 13th. Our goal is to raise $4,000 to help fund field trips for our students. The highlight of the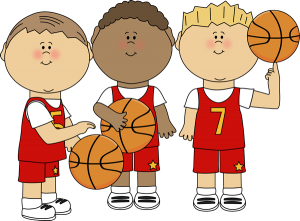 event will be a silent auction followed by a staff vs. student basketball game. Halftime will feature a staff vs student dodgeball game. The event will feature a performance by FRMS Band students and the FRMS choir singing our national anthem. The silent auction will take place before the basketball game. There will be opportunities during the game to donate to the cause including buying points to help your favorite team win or parents "paying to play" dodgeball against or with their student.
Beginning Monday, February 25th through Thursday, March 8th FRMS students will be selling raffle tickets. The grand prize is $400 worth of groceries from Winco. The cost for the tickets is $1 or 6 for $5, 13 for $10, or 30 for $20. Students will earn prizes for selling tickets. The student who sells the most tickets will win a paintball and pizza party for 6. Second place will get a $30 gift card to the Duck Store. Third place will get two passes to "Get Air."
In addition to the top 3 prizes, students who sell $20 worth of tickets will get an extra recess. Students who sell $50 worth of tickets will get invited to a movie party during school. Students who sell $100 or more in tickets will get a pass to get out of "warm-ups" in the class of their choice for one week. Finally students who sell more than $200 in tickets will get to "take over" the class of their choice for one period and decide what the entire class will do during that time. These prizes are cumulative so a student who sells $200 will get the "take-over, the "warm-up" pass, the movie party, and the free recess.
We can only accept checks and cash at this fundraiser- no credit cards. This is because  our parent group does not have a separate bank account or 501c3.
February 4th thru February 8th is National School Counseling Week and we want to take a moment to say thank you to our wonderful counselor, Ryan Chambers, for all of the hard work he does on behalf of our students and our school. School counselors help students learn lessons that will help them succeed in life. At the middle school level, the school counselor is in the unique position of helping students with their social/emotional developmental needs as well as to help them be successful in school. Mr. Chambers is always available for students to talk to, to help students problem solve, and to help students with conflict solving. Mr. Chambers also heads our PBIS efforts and is responsible for bringing many great programs, like Ophelia's Place, to our school. It's hard to imagine what Fern Ridge Middle School would be like without a school counselor like Mr. Chambers to be there for our students when they need them.
All school counselors work hard to help and support our children each and every day. Thank you Mr. Chambers. We are lucky to have you at FRMS.
For those students who made the Gold Star list for second quarter, there will be a dance and open gym on Friday, February 15th from 6:30 PM to 8:00 PM. There will be a dance in the commons and an open gym for students who don't want to dance. Leadership students will also be selling refreshments during the dance. There  is no cost for the dance/open gym but it is only for thos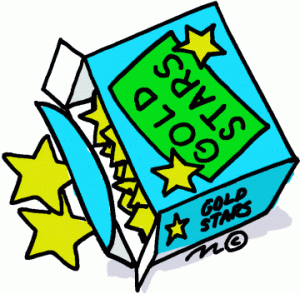 e students who made the Gold Star list for second quarter by having no detentions, referrals, or bus citations. The Gold Star list is posted on the library window. Students on the list will receive an invitation to the dance that week.  Students must be on the list and in school on Friday, February 15th in order to attend the dance/open gym.
Once again this is only for the 266 students who made the Gold Star list second quarter. Students who did not make the list second quarter will have a chance to make the list again during third quarter and participate in the third quarter reward activity. Students who made the Gold Star list first quarter were treated to a juggling/acrobatic performance.
Congratulations to all 266 students who worked hard second quarter to make good choices and not have any detentions, referrals, or bus citations.
Expect Respect is an anti-bullying curriculum developed by UO that utilizes PBIS strategies and is focused on the middle school age group. The curriculum highlights bystander training and helping students identify bullying type behaviors in themselves and in others.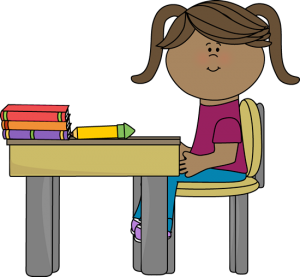 To help us get ready for our Expect Respect week, all FRMS students took a school climate survey. This morning in homeroom we shared the results of that survey as well as national statistics on bullying. Teachers will also be giving out special Expect Respect High Five tickets next week. Continue reading →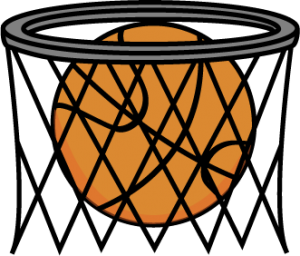 This week FRMS received a donation of tickets for the Duck Women's Basketball game this Sunday (2/3) at noon. The Ducks will be playing Colorado. Students will have the opportunity to "buy" tickets using their High Fives. The tickets are general admission tickets. The Duck Basketball tickets can be purchased by students for ten High Fives each, with a maximum of four tickets per a student. Tickets will be "on sale" in the student store before school tomorrow (Wednesday the 30th) and at lunch tomorrow. They will also be "on sale" Thursday the 31st until we "sell" out and available on a first come/first "sold" basis. The Duck Tickets can only be "purchased" with High Fives.
Thank you to Ken Brown at The Hope Project for this amazing donation.
Today we say goodbye to our secretary Stacy Cornelius and hello to our new secretary Tammy Eutsler. Stacy leaves us to take up a fantastic new post with the City of Veneta. Her new position will keep her very active in the Fern Ridge community including supervising the City of Veneta Pool. Tammy  comes to us from an IA position at FRMS. Previous to that, she was a secretary at Elmira Elementary.
Thank you Stacy for all of your hard work and dedication. We will miss your contagious laughter and enthusiasm. Congratulations and welcome to Tammy. We look forward to having you in the office.
FRMS Parent Group Meets on Monday, January 28th at 6:30 PM. The two items on the agenda will be the March Fundraiser and 8th grade Promotion. Everyone is welcome. Thank you.
Just a few odds and ends as we move into a new semester starting Monday, January 28th.
Schedules- Students will get their new schedules Monday morning. They will be finalized today and available on home access over the weekend for those who want a sneak preview.
Beginning Monday we will be in the third quarter. This means that if you are looking at classwork and grades in Home Access for the new quarter, please make sure that the box that says RC on the Home Access page is set to 3. If you are looking back at second quarter, the RC box should be set at 2.
Schedule Changes- Students will have the first two weeks of the new semester to request schedule changes. We will accommodate schedule changes based on available space in the requested classrooms. Students should also be aware that requesting one class change usually requires multiple class changes to make that one change happen. Requests made after February 8th will not be honored. Schedule request forms will be in the office for students to pick up.
Report cards will be sent home next week.
Lost and found will be bagged up at the end of the day on January 25th. Families are welcome to stop by on the 25th and check the lost and found for items that belong to their students.