Our lost & found is overflowing with an assortment of clothes!!!  Please stop by or have your kids check for missing clothing items before school is out for Thanksgiving Break.  We will be donating the clothing on Wednesday (November 23rd).
This Friday (November 18th) is the first dance of the year from 6:30-8:30 in the middle school commons.  The cost of admission is $4.  If a student brings in 5 or more cans for the food drive, they get in for half price.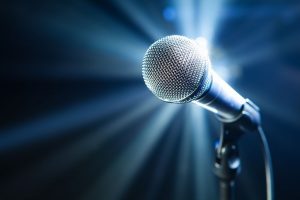 Fern Ridge Middle School's talent show and auction is scheduled for January 26th.  The talent show and auction is one of only a few fundraisers that the middle school does each year.  We use the money to fund our field trips.  Our field trips include all 6th graders going to HJ Andrews Experimental Forest, all 7th graders are going to Ashland to see a Shakespeare play, and the 8th graders build and race cardboard boats at the Veneta Pool.  If you or your business would like to make a donation, we would love it.  Please contact Martha Pryor at the middle school.  Here is a copy of our donation letter.

Halloween at FRMS
FRMS will allow students to wear Halloween costumes on Monday, October 31st. The following guidelines must be followed:
If students are going to wear a costume, they must wear it to school. Students will not be permitted to change at school. Students must be able to wear their costume all day.
No masks or full face painting will be allowed. However students can have "limited" makeup like whiskers, freckles, eye make up, etc.
Costumes must not be too scary or inappropriate for the school environment. Please no gory or grotesque costumes.
No props are allowed. (no swords, weapons, wands, etc)
The school is not responsible for costumes that are torn or damaged while at school.
Students must wear shoes that are appropriate for school.
Students who come to school wearing something inappropriate, will have to call home for new clothing or remain in the office.
FRMS students are expected to follow the High 5s at all times.
Your child may be eligible for free or reduced price meals (Breakfast and Lunch). This federally funded program is completely confidential and was created to ensure children from households that meet federal income guidelines have access to nutritious meals while at school.
• All information is confidential.
• Submit one Free and Reduced Application for all students in your household.
• Children in households getting Food Stamps or TANF and most foster children can get free meals regardless of your income.
• Children can get free meals if your household income is within the free limits on the Federal Income Guidelines.
• Your Children can get low cost meals if your household income is within the reduced price limits on the Federal Income Guidelines.
For more information please read the Q & A


The FlashAlert system distributes emergency messages, such as weather closure information.
To subscribe to receive FlashAlert messages via email from Fern Ridge School District click the link below.
https://www.flashalert.net/id/FernRidge
Once you have a subscribed to FlashAlert, you can download an app to register your device to receive messages via text. The free FlashAlert Messenger app is available on Google Play and in the iTunes app store.
ITunes App Store
https://itunes.apple.com/us/app/flashalert-messenger/id545458058?ls=1&mt=8
Google Play
https://play.google.com/store/apps/details?id=net.flashalert.messenger
This Wednesday from 6-7 PM, Fern Ridge Middle School and Veneta Elementary School will be open to community members that would like to visit either site and see how their tax dollars have been spent. Principals will be present to answer questions and give tours. We hope you can come visit these first two projects that are nearly completed and see the fantastic work/improvements that have been done. Thank you Fern Ridge School District Community.