Fern Ridge Middle School's 2nd Annual March Madness Fundraiser is coming March 13th. Our goal is to raise $4,000 to help fund field trips for our students. The highlight of the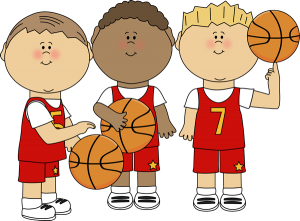 event will be a silent auction followed by a staff vs. student basketball game. Halftime will feature a staff vs student dodgeball game. The event will feature a performance by FRMS Band students and the FRMS choir singing our national anthem. The silent auction will take place before the basketball game. There will be opportunities during the game to donate to the cause including buying points to help your favorite team win or parents "paying to play" dodgeball against or with their student.
Beginning Monday, February 25th through Thursday, March 8th FRMS students will be selling raffle tickets. The grand prize is $400 worth of groceries from Winco. The cost for the tickets is $1 or 6 for $5, 13 for $10, or 30 for $20. Students will earn prizes for selling tickets. The student who sells the most tickets will win a paintball and pizza party for 6. Second place will get a $30 gift card to the Duck Store. Third place will get two passes to "Get Air."
In addition to the top 3 prizes, students who sell $20 worth of tickets will get an extra recess. Students who sell $50 worth of tickets will get invited to a movie party during school. Students who sell $100 or more in tickets will get a pass to get out of "warm-ups" in the class of their choice for one week. Finally students who sell more than $200 in tickets will get to "take over" the class of their choice for one period and decide what the entire class will do during that time. These prizes are cumulative so a student who sells $200 will get the "take-over, the "warm-up" pass, the movie party, and the free recess.
We can only accept checks and cash at this fundraiser- no credit cards. This is because  our parent group does not have a separate bank account or 501c3.