FRMS is holding a raffle to help raise money to pay for field trips for our middle school students. The raffle, along with a silent auction and a Staff vs Student Basketball game, is part of what we are calling our March Madness Fundraiser. Our goal is to raise at least $4,000 to help fund field trips for the 2019-2020 school year. Currently, the school district does not pay for field trips for students.  Any field trips that our stud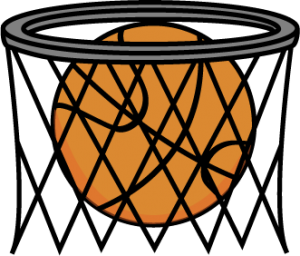 ents go on are paid for by funds raised by school fundraisers like our March Madness Raffle Contest or our March Madness Silent Auction/Staff vs Student Basketball Game.
Tickets are $1 each, $5 for 6 tickets, $10 for 13 tickets, and $20 for 30 tickets.
Due to the recent snow and school closures, we are changing the time frame for our Raffle Sales Contest. Originally scheduled to start February 25th and end March 8th, we will now start March 4th and end March 18th. We hold the raffle drawing late that week and notify the winners by phone.
While we have changed the dates of the raffle, our Staff vs Student Basketball Game and Silent Auction is still planned for Wednesday, March 13th.
To participate in our raffle sales contest, all students need to do is to collect the money and put the names of the individuals and the number of tickets sold on the envelope. Raffle envelopes will go home with students on Monday, March 4th.  Volunteers will put names on tickets and put the tickets into a drawing that will take place the week of March 18th. The grand prize for the raffle itself is $400 in gift cards from Winco.  The Raffle Sales Contest will give prizes to the top three sellers as well as all students who raise the amounts listed below.
The student who raises the most money will get a paintball and pizza party for 6. Second place gets an Oregon Duck Store gift card for $30. Third place gets two passes to Get Air and two passes to Defy in Eugene.
Students can also earn prizes for selling tickets. Students can earn the following prizes. These prizes are cumulative.
Students who raise $20 will get released from class for
25 minutes for a recess.
2. Students who raise $50 will be excused from class and invited
to a movie during
the school day- includes sweet treats.
3. Students who raise $100 will get a pass to be exempt from any
warm-up activities for one class of their choice for one week.
This includes P.E. warm ups.
4. Students who raise $200 will get to "take over" the class of their
choice for one period-stopping classwork in favor of a
fun activity that they get to plan.
In addition to our March Madness Raffle, our March Madness fundraiser will include a silent auction and a Staff vs Student Basketball. The silent auction will take place from 5:30 to 6:30 on Wednesday, March 13th and the Staff vs Student Basketball game will be at 6:30 on March 13th. Tickets for the game will be $5 each. Thank you in advance for your support.