Registration for middle school students who are new to the Fern Ridge School District  will be Wednesday, August 14th from 7:00 AM to 7:00 PM. Please note: Incoming 6th graders from Veneta Elementary or Elmira Elementary are not considered "new" students for registration purposes. They will be part of the Returning Students registration August 20th through the 22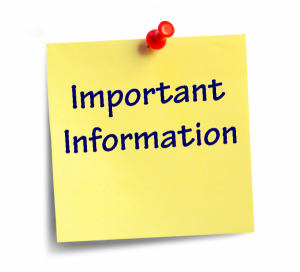 nd. More information on Returning Student Registration coming soon.
Families registering students new to the Fern Ridge School District should bring a copy of their birth certificate, immunization records, and proof of residency. Proof of residency could be a rental agreement, utility bill, driver's license with the Fern Ridge address, etc. We only need to see the proof of residency- we do not need a copy of it. If the student was on an IEP in their previous school district, a copy of that IEP would be really helpful and greatly appreciated.
There is a required $10 registration fee and a $6 fee for a P.E. shirt. If you would like to purchase a yearbook during registration the cost will be $16. We accept cash or check only- no credit cards will be accepted.
Thank you and welcome to Fern Ridge Middle School.