The FRSD will be closed for Wednesday, February 27th due to continued hazardous conditions.
I want to thank the FRSD maintenance/grounds staff and building administrators (as well as our tech staff) who worked most of the day today trying to prepare schools for tomorrow morning.  We were able to plow the parking lots and shovel entrances at all buildings.  However, the expected weather, combined with the dangerous driving conditions on many of the side roads and hilly areas for our buses, necessitate us closing again tomorrow.  We gave it a good effort.
A special thank you to Justin and Sarah Wartenbee (and Wartenbee trucking) for coming down with some equipment and assisting District staff for several hours.
FRSD is closed for today: Tuesday, Feb 26th.
2 HOUR DELAY: To assist in planning for the morning, frsd is announcing a 2 hour delay (buses on snow routes) for tomorrow, Tuesday February 26th. We currently have no power in any of our schools. I would say the likelihood we are closed is high, but will make the final decision in the morning based on current information.
We are closed!  Happy snow day.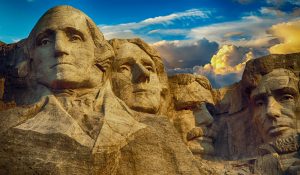 All schools in Fern Ridge School District will be closed on Monday, February 18, 2019 in observance of President's Day.
Enjoy the long weekend staff and students!
Visit the link below for information regarding this years Grad Night fundraiser at Silvan Ridge Winery.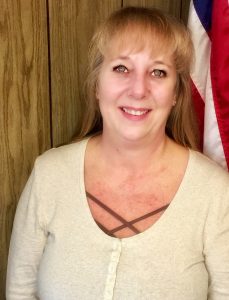 Debbie Harrison has been an Instructional Assistant in our Special Education Department for 12 years.  She has worked with students at Elmira Elementary, Elmira High School and Veneta Elementary.  She has been married to her husband, Carl Harrison for 24 years.  Both of their children, Ryan and Miranda, are Elmira High School graduates.  Miranda is a sophomore in college and Ryan is a senior at Oregon State University.
In her free time Debbie enjoys collecting antiques, spending time with her husband (they are empty nesters now!) and kayaking.  She says one of her favorite things about her job is knowing that she is making a difference in student's lives.   She also loves seeing the smiles on kids faces when they are with her or when she sees them out in the community.
In addition to her full time job as an Instructional Assistant, Debbie also works admissions for the home games at Elmira High School and she travels with high school students on their East Coast and West Coast trips.
The 2018/2019 school year will be Debbie's final year with Fern Ridge students as she plans to retire in June.  After her retirement the Harrison's are looking at purchasing a home at the coast so she can be on the water as much as possible.  Thank you Debbie for all of your work and dedication to our students.  We wish you all the best in your retirement!
 There will be no school for students on Friday, January 25th due to a teacher workday.                                                  Classes will resume on Monday, January 28th.  Have a great weekend!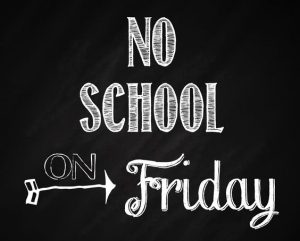 All schools will be closed on Monday, January 21 in observance of Martin Luther King, Jr Day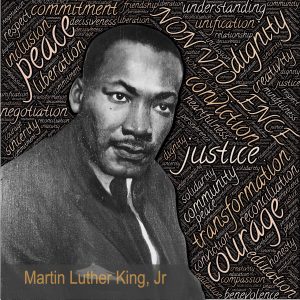 Our school board members are unpaid volunteers with their own jobs and families who give countless hours to our district.  We want to take this opportunity to thank them for all of their hard work and dedication.
Our board members make many critical decisions that have an impact on our staff, students and community.  They attend workshops and conferences, are responsible for setting policies, completing a yearly evaluation of the superintendent and reviewing financial reports.
In Fern Ridge, our school board members work hard to connect with students and school staff.  They take time out of their own personal and professional lives to be a part of special events held throughout the district in addition to attending the monthly board meetings and all of the budget committee meetings.
Thank you Mark Boren, Sterling Pew, Andrea Larson, Barbara Graham-Adams and Jebadiah Flowers.  You are superheros in our community and we appreciate all that you do!