A huge thank you to The Corson & Johnson Law Firm, Wendy Craigmiles, and Andrew Neill of Bicycle Way of Life for providing bike helmets to 25 of our students. These lucky few received some awesome, great fitting helmets. Thank you, Corson & Johnson Law Firm for choosing VES kids as recipients of your generosity!
Check out the new PALS Website!
Follow the PALS Website link under Quick Links on the right hand side of this page. Learn how you can get involved!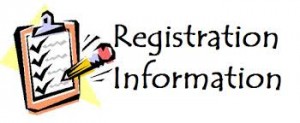 Happy summer everyone! Registration and supply fee reminder letters were mailed out yesterday. Look for them in the next couple days. We have a new, online registration option for returning students this year. The letter that was mailed has your login information if you choose to register online. If you don't want to register online, you can always come in and fill out the paperwork during the normal registration period. We're just trying to make it a bit more convenient for families if they'd like to sign up after hours. Please remember you will still need to come in to the school and  fill out transportation information. It should go super quick if you've already done the online registration!
Registration Dates for 2018-2019
Wednesday, August 15th (New students/Kindergarten) 7:00 am to 7:00pm
Tuesday, August 21st (All students) 7:00am to 7:00pm
Wednesday, August 22nd (All students) 8:00am to 3:00pm
Thursday, August 23rd (All students) 8:00am to 12:00pm
For incoming kindergarten and new students please bring:
Copy of birth certificate
Proof of residency
Current immunization data
Feel free to email me with any questions at lleatham@fernridge.k12.or.us.
Our office opens for the new school year on August 13th. Come see us or call us at 541-935-8225. See you soon!
Please click on the link below for information regarding the upcoming Football camp for incoming 2nd-8th graders.