We had a fun visit from some animals from Wildlife Safari today. We got to meet a tortoise, a cockatoo, a badger, and a cavy and learned about the habitat of each animal. The cockatoo was a show stealer- he made everyone laugh by playing peek-a-boo with all of us!
Thanks to Mrs. Leatham's dad for bringing Wildlife Safari to Veneta!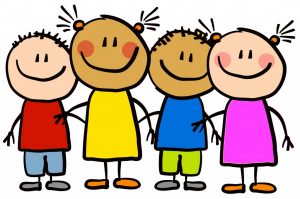 VES Kindergarten Information Night for 2018-2019
Thursday, March 15th, from 6:00-7:30 pm
Please join us at Veneta Elementary School on Thursday, March 15th, from 6:00-7:30 pm for our kindergarten information night. We will be discussing how to get your child ready for kindergarten, what to expect once school starts, and what we teach in kindergarten.  It will be a fun, fast paced evening of information. Feel free to come with or without your children. We're excited to partner with you in the bright future of your children! See you on the 15th!
Schedule for the night:
6:00-6:15   Welcome presentation in the VES cafeteria
6:15-6:30   Break into groups for a school tour
6:30-7:15   Experience reading, math, and PE/social skills lessons in the classroom with our kindergarten teachers
7:15-7:30   Time for follow up questions
Feel free to contact us at 541-935-8225 for more information.
Does your child own a cell phone? Do you wonder about how the cell phone can impact your child?
We've got the meeting for you!
On Monday, March 5th, from 6-8:00 in Elmira High School's theater, FRSD will be hosting a workshop for parents to learn the basics about social media and cyber safety. In attendance will be the high school principal, local law enforcement, and a juvenile prosecutor. It will be an informative evening.
Click on this link for more information:
Hopefully we won't have any more delays or closures this school year…but if we do, take a look at the 2017-18 emergency closure information with new, updated snow routes that reflect recent changes. 
Inclement Weather Packet ENG Feb 2018
If you're looking for a babysitter while you have a fun Valentine's night out, look no further.
Millie Carpenter is raising money for the Ultimate Falcon Competition by babysitting for you!