Who: Parents of Identified TAG students and High End Learners in the Fern Ridge School District and students who are identified as TAG or invited by a teacher in the Fern Ridge School District – Kindergarten – 12th grade
When: 6:00-7:30 February 18th, March 17th, April 14th, May 19th
Where: Veneta Elementary School
What: Parents will be in a discussion group with Angie Pebworth and students will do engineering projects with Paris Clements
Parent Discussion Topics:
February: Gifted Characteristics and Profiles
March: Navigating the School System
April: Sensitivities, Perfectionism, and Introversion
May: Twice exceptional, Underachievement, and other quirks
Student Science Topics:
February: Rising Upwards: building structures
March: Going Fast: making it move forwards
April: Sink or Float: building boats and other water craft
May: To the Sky: airplanes and flying machines
Additional Info:
Pizza is provided!
Parents and students may attending separately.
School age siblings may also attend.
For more info: Contact Angie Pebworth

apebworth@fernridge.k12.or.us
11 TAG students who are science enthusiasts went to Oregon State University on Tuesday afternoon to study some college science! We first visited the wave lab where experiments are done about wave energy and tsunamis. We got to see a few waves in action. The second lab we visited was a DNA lab where students impressed the grad and PHD college leaders with their knowledge and were led through the process of extracting DNA from a strawberry. They all went home with a little bit of strawberry DNA! This field trip was enriching and inspiring for the students.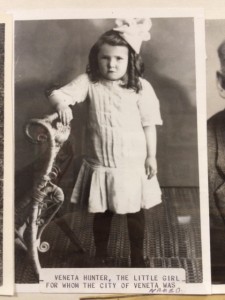 Students across all of the schools have been working hard to complete a book about local Fern Ridge history. The book will have about 12 chapters, each researched, written and edited by students. They have been writing at home, meeting during their free periods, and gathering at the Applegate History Museum on the weekends to complete this book. It is really exciting that it is almost here! Look for more information coming soon about how to order it and support this project!
Both elementary schools received a TAG grant for next year from the Chintimini Fund and Oregon Community Foundation. Thank you!! Exciting things will be happening at both schools next year to support our bright learners!
Six of our bright computer students got to spend the afternoon at the district office talking about computers with our district computer tech, Michael Bateman. They talked about all different computer topics, most of which only they could understand. The students were engaged and interested and excited to talk about a topic they love, at a depth beyond most of their peers.
What makes a TAG student succeed?
What aspects contribute to talent development and success in life?
THE PIIRTO PYRAMID OF TALENT DEVELOPMENT
Talent is not defined by a test score or a grade on a report card. Talent is not developed by one great teacher or one supportive parent.
Talent is influenced and supported at many levels by several different aspects of life. These aspects include:
1. The Genetic Aspect
People are born with certain dispositions, characteristics and personality traits. Twin studies show this. There are things that come naturally to who you are. These innate dispositions area basis or foundation for any potential success and talent development.
2. The Emotional Aspect: Personality Attributes
Working our way up towards talent development… who you are and what personality traits you have can lead to your talent development. Certain personality attributes exist in almost all highly successful and talented individuals across different domains. Continue reading →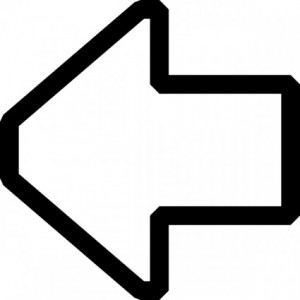 Do you know the laws and rights of having a talented and gifted student? Education in Oregon is dictated from the Oregon Department of Education. Talented and Gifted has clear expectations and rules for identification, student rights, and school responsibilities.
In Oregon, most TAG students are served in the general education classroom through differentiation. TAG students are to be taught at their rate and level of learning. TAG students in FRSD have repeatedly reported outstanding things about their teachers. At all schools, they have named ways in which their teachers differentiate instruction for them. As district TAG coordinator, I have been able to also offer enrichment activities and at both elementary schools there are enrichment groups offered using a TAG grant from the Chintimini Grant from Oregon Community Foundation.
The ODE TAG site has a great parent brochure. Click here to access the brochure.
The ODE TAG site also lists laws and best practices for gifted education. Click here for access to that site.
Paula Prober, a local counselor for gifted adults and children uses a rainforest analogy for the gifted mind. She talks about the complications and intensities of having a rainforest mind. She just began a great blog that you can follow about what it is like to have a rainforest mind. It is not easy to be smart. It is not easy to raise a bright child.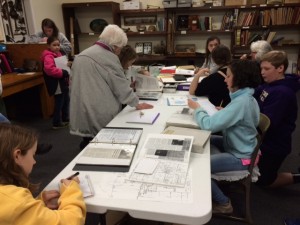 Sixteen Fern Ridge TAG students are working together to write a book about local history. They spent the morning at Applegate History Museum digging through books and interviewing local residents about our history. The writers are beginning rough drafts and the publishing team is setting up meetings to research the details about publishing a book. Our team includes students from all four schools, from second grade up to seniors at EHS. The students are in charge of working together to make decisions and make this project a success. This opportunity is giving them some great real world experience.