Community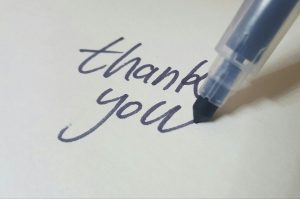 A quick thank you to everyone that had a role in making the EHS graduation 2020 ceremony a success. It took MANY folks. The list is too long to name everyone, but rest assured it was a small army of teachers, classified staff, administrators, technology staff, and a long list of parent volunteers!
A typical graduation takes significant work and planning, however, we have staff who have done it for years, and we have practices, protocols, and experience to fall back on. This undertaking was something entirely new, and it took weeks of planning, 100's of hours of work, and continual adjustments.
Thank you again to everyone that was involved, and congratulations to the class of 2020!
You can listen to the ceremony locally on KOCF 92.7 FM
You can listen to the ceremony via the KOCF stream anywhere at: KOCF Live Stream
You can watch the ceremony via a live youtube stream at:  Youtube Stream
GO FALCONS, AND CONGRATS TO THE CLASS OF 2020!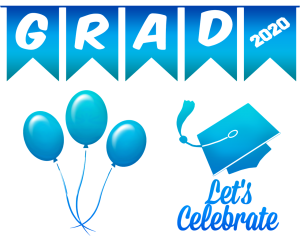 Dear Parents and Students of the Class of 2020,
During these uncertain times we are doing our best to keep you updated on our plans for celebrating our 2020 graduates.  We know that nothing can replace the loss of prom, senior trips, and a traditional graduation ceremony, but we are striving to create an experience that will be memorable and celebrate the accomplishments of our graduates.
Last week we received additional guidance from ODE, OHA and the governor around what is allowable for graduation.  These guidelines drastically impact our ability to stage a traditional graduation ceremony, we also received word from the governor that it is unlikely that any large group gatherings will be allowed to occur until after September.  We feel that this limits us to sticking with the original graduation date of June 5th.  We are fearful that too many graduating seniors would be unable to participate in a postponed ceremony, and we also believe that the date of that ceremony would be too open ended and make it difficult for families to plan.
We believe that we can create a memorable graduation ceremony on the original June 5th date and we will be attempting to keep as many of the traditions of graduation intact.  We will be providing more details next week, but for now we wanted to share some of what has been decided.  The following are important things for you to know:
Graduation will take place as scheduled on June 5th at 7:00 PM.
Graduates and their families will remain in their vehicle for the majority of the ceremony.
Each graduate will be allowed a maximum of two vehicles, no exceptions.
Each vehicle must be able to fit in a standard sized parking spot in the EHS parking lot (no RV's trailers or buses will be allowed).
Pickup trucks are allowed but no one will be allowed to sit in the bed of the truck.
We will conduct a rehearsal on Wednesday, June 3rd that we would like students and parents to attend.
The Lane County Sheriff will be in attendance to ensure the safety of all of our guests and graduates.
We are excited to celebrate the accomplishments of our seniors and we feel confident that we can do that in a safe manner that honors many of the traditions of graduation.  We will be in touch next week with additional information.
Sincerely,
Rick Gardner
Principal
Mrs. Herbert and Mrs. Perrier from EES are planning a 3k virtual fun run!  The flyer below includes most of the information you need.  Also included at the bottom of this post is a "virtual bib" and a "virtual finished picture banner."  You do not NEED either one of these items, but they are there for your convenience and fun if you want one.  The bib can be printed (with any number you want)–and worn when you run, and the "banner" can be held up when you and or your family finish your run and want to take a picture!  The pictures can be emailed to the email address on the flyer.  Anyone that sends in a picture will be eligible for a grand prize drawing of a one year Family Pass to Willamalane Parks and Recreation.  The pictures sent in will also be used in a video that will go out on social media.  If you want to be included in the drawing, but not in the social media posts, just mention that in the email that you send.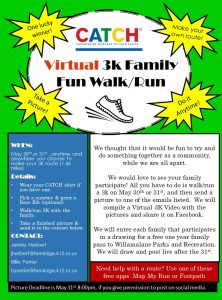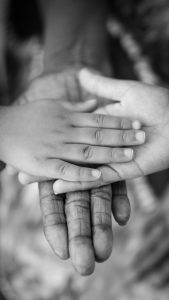 Fern Ridge School District uses Public School Works for part of the annual training that each staff member participates with.  These training modules cover several different areas including bullying prevention and child abuse prevention/education.
As a district parent, you are welcome to login and view the same training modules through our Parent Info Center.  There is a link located in the Parents tab of our website or you can click here to login or create an account.  In addition to viewing the staff training modules, parents can also access trainings that are meant for students along with crisis hotline information.
Flu season is in full swing!  Here is some information on flu symptoms and a few ways to help keep your family healthy in 2020.  Remember, if you are ever in doubt reach out to your health care provider.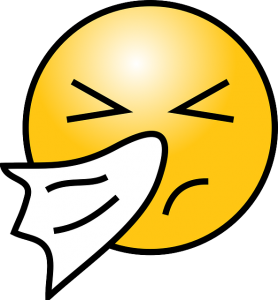 Flu Symptoms may include:
-A fever of 100 degrees or higher
-Cough and/or sore throat
-Runny or stuffy nose
-Headaches and/or body aches in joints and muscles and around the eyes
-Warm flushed skin and red, watery eyes
-Chills
-Fatigue, generalized weakness
-Nausea, vomiting, and/or diarrhea (happens more frequently in children)
-These symptoms may hit all at once, quite quickly
                                               How To Stay Healthy And Stop The Flu From Spreading

-Get the seasonal flu vaccine annually.
-Wash your hands often!
-Avoid touching eyes, mouth and nose – germs spread this way.
-Stay home or keep your child home until fever free for at least 24 hours without using fever reducing medication.
-Throw away used tissues – use a new one each time.
-Clean and disinfect surfaces/objects that may be contaminated with germs like the flu virus.
-Quit smoking and/or limit your child's exposure to second hand smoke.
-Eat well, exercise and get enough sleep.

Over the past few months we have been working on identifying a mission statement.  The district has a vision statement:"Provide excellence for every student so that each will reach their greatest potential."
A vision statement outlines WHERE an organization wants to be, the "end-goal."  A mission statement identifies HOW we will get there.
Our process for creating our mission statement has included research and brainstorming by a group of administrators who looked at data and identified a couple of different mission statement options.  Those two options were forwarded to the four buildings in our district and reviewed by each ESSA (Every Student Succeeds Act) team.  These teams include staff and parents who were asked to provide feedback.  In recent days we have taken that feedback and identified a proposed draft mission statement.
We are now looking for community, parent, and student input on this mission statement before we come out with a final adopted version.  You can provide that by clicking here to take the short survey.  Thanks in advance for your participation!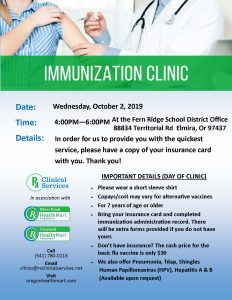 All kids (ages 7 & up)  families and community members are welcome to attend our October 2 flu shot clinic.  The clinic will be held at our district office (88834 Territorial Rd.)
Immunization Tips:
~Wear a short sleeved shirt to the clinic.
~Bring your insurance card (if you do not have insurance coverage the private pay cost for the basic flu shot is $30)
~Bring a completed Vaccine Administration Record (extra forms will be available on site)
~Immunizations are available for children ages 7 and up.
~Copays/Costs may vary for alternate vaccines.
Below are the links to the vaccine information sheets.  If you are interested in a vaccine other than the basic flu shot please RSVP to 541-935-2253 ext 1203.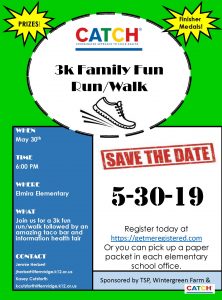 Please join us on Thursday, May 30 for a 3K fun run/walk at Elmira Elementary School!  The run/walk will be followed by a Taco Bar and Health Fair along with prizes and finisher medals!
Click here to Register online or pick up a packet from the office at Veneta or Elmira Elementary School.  The cost is $5 per student or $10 per adult.  View the registration link for more information on a family of four discount.
Thank you Territorial Sports Program, Wintergreen Farm and Coordinated Approach To Child Health (CATCH) for sponsoring this event!
FRSD schools will remain open on Wednesday, May 8th.
Dear Fern Ridge families,
Many of you may have heard reports regarding some Lane County School Districts being closed on May 8th.  In Fern Ridge, schools will remain open.
The Oregon Education Association has called upon its members to make May 8th a "Day of Action" to advocate for legislative action to significantly invest in K-12 education so that Oregon schools have adequate resources to serve all students.  Union's planned activities include many districts participating in one-day teacher strikes ("walkouts").  In Fern Ridge our teachers and union leadership have elected to participate in this Day of Action in a way that is least disruptive to families and student learning time.
Our teacher union leadership has been transparent and communicating with me the last few weeks regarding their planning, and I recently have been informed that teachers that participate will be "walking out" after students are released on Wednesday, May 8th.  This type of action shows their support for the larger "Day of Action", while being least disruptive to our students and families.
The missed hours of work/professional development time will be unpaid strike time for teachers, or they must take a ½ day of their personal leave. The Fern Ridge School District and I share our teacher's goal of convincing the Oregon Legislature to make a significant investment in education to provide smaller class sizes, more learning time, increased health and safety services and a well-rounded education.  However, the district does not endorse or condone walkouts that disrupt the work day.
I have been informed that during this walkout many of our licensed staff will be at the corner of Territorial Highway and 126 sharing positive signs regarding supporting students and increased K-12 funding to serve all students.
If additional information becomes available, or something changes, we will communicate immediately with our families.