Free summer meals for youth in the community begins on June 29th-August 28th.  This is a Food For Lane County program.  Below are the details:
WHERE: Territorial Park in Veneta (The skate park)
WHEN:  Monday through Friday, from 11 AM-12:00 (closed July 3rd due to the holiday)
WHAT:  Breakfast and lunch are served together!
HOW:  You can "walk up" or "drive through"
WHO:  To pick up the meals, the child does NOT have to be present.  All children age 0-18 are eligible, no geographic requirement or documentation needed!
QUESTIONS OR MORE INFORMATION:  Call FOOD For Lane County at 541-343-2822, or visit them at foodforlanecounty.org.  Click here to see the map of all the food sites around Lane county.  Click here to see their informative flyer.
Have a great summer, and please, utilize this resource!
Good morning FRSD Families.
I know many of you are anxious about what school will look like in the fall, and understandably have many questions.  On June 10th, the Oregon Department of Education released its "READY SCHOOLS, SAFE LEARNERS GUIDANCE FOR SCHOOL YEAR 2020-21" document.  If you are interested in reading it, it can be found by clicking here.
Since it was released, our staff has been reading and re-reading the information, as well as attending many trainings and virtual meetings to hear what others around the state are considering.  Over the next two weeks, we will continue to brainstorm ideas that comply with this guidance, leading up to a team of staff, students, and parents that will begin to meet on Tuesday, July 7th, to begin to plan what school will look like in our District.
We have developed a survey with the help of Lane ESD that will compile some data for this team to review as we begin the planning process. You can access the survey by clicking here, and we ask all of our parents to fill it out.  The survey will remain open through Friday, July 3rd.  Thank you in advance for your participation.
Gary Carpenter, Superintendent, FRSD 28J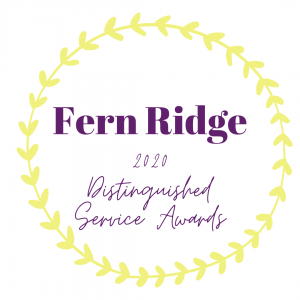 Due to the circumstances this spring, our community was unable to come together to celebrate the annual distinguished service awards.
We would like to take this opportunity now to recognize our staff and students who received a 2020 Fern Ridge Distinguished Service Award:
Volunteer of the Year ~ Tory Macklin
Classified of the Year ~  Laurie Ruell
Twinkle A. Morton Educator of the Year ~ Forrest Cooper
Administrator of the Year ~  Michelle Marshall
Community Builder ~ Ethan Yost
                                                                           Emerging Future First Citizen ~ Madison Wisner
                                                                   Future First Citizen ~ Jackson Dube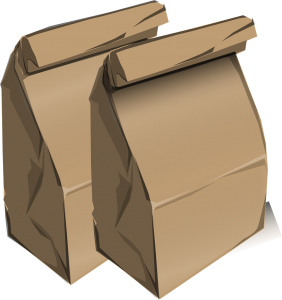 This Friday, June 12th, will be the last day of the FRSD provided meal service.  A big thanks to all the district and Chartwells staff that made this a success.
It appears that beginning Monday, June 29th through August 28th, Food for Lane County will be running a summer lunch program from 11:30-12:30 at Territorial Park.  As I get more definitive information and/or promotional materials on this it will be posted here.
Finally, a big thanks to all our families that utilized this service, your patience, and participation was greatly appreciated!
This week schools are accepting Chromebooks, textbooks, and library book returns from students and families.  If you have materials to return but are unable to make it to the schools during the listed times please contact your school office directly to make other arrangements.  Our staff will continue to observe social distancing protocols as materials are returned.  Thank you and have a wonderful summer!
Elmira High School (541) 935-8200
Wednesday, June 10th – Friday, June 12th from 8:00 am to 2:30 pm
Fern Ridge Middle School (541) 935-8230
Monday, June 8th – Tuesday, June 9th from 8:00 am to 2:30 pm
Elmira Elementary School (541) 935-8214
Monday, June 8th from 10:00 am to 12:30 pm and 1:00 pm to 3:00 pm in the bus loop.
Tuesday, June 9th to Friday, June 19th from 8:00 am to 2:30 pm
Veneta Elementary School (541) 935-8225
Monday, June 8th from 10:00 am to 12:30 pm and 1:00 pm to 3:00 pm in the bus loop.
Tuesday, June 9th to Friday, June 19th from 8:00 am to 2:30 pm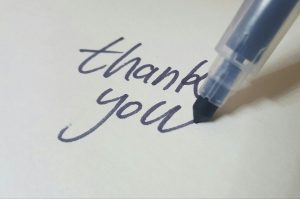 A quick thank you to everyone that had a role in making the EHS graduation 2020 ceremony a success. It took MANY folks. The list is too long to name everyone, but rest assured it was a small army of teachers, classified staff, administrators, technology staff, and a long list of parent volunteers!
A typical graduation takes significant work and planning, however, we have staff who have done it for years, and we have practices, protocols, and experience to fall back on. This undertaking was something entirely new, and it took weeks of planning, 100's of hours of work, and continual adjustments.
Thank you again to everyone that was involved, and congratulations to the class of 2020!
FRSD Families:  While things are still uncertain for the Fall, as school districts continue to wait on ODE guidance, we are hopeful and prepared to do the necessary work between now and September to be able to return to school in as close to normal fashion as possible.  Having said that, a tremendous amount of planning needs to take place between now and then.  A clear understanding of the thoughts of our families will be helpful as we begin this work. We understand the start of a normal school year is still 3 months away, and many of you may be unsure of plans for your family.  Hearing from our families now will help us in beginning to plan within the constraints of our budget, staffing and the upcoming ODE guidance.  Within the next week a staff member will be reaching out to you to answer the following question. Please be prepared to share your thoughts when you receive that call. Below is the question, and the three choices of a response:
In thinking of school in the Fall, with what you know now, I believe:

A:  My student will absolutely be back in a FRSD regular "brick and mortar" school in September if school is open.
B.  I am unsure if my student will be returning, our family may be looking at other educational options.
C.  I am certain my student(s) will NOT be returning to "brick and mortar" school in September, even if schools are open.
Thanks for you participation,  you should hear from someone at the school by Friday, June 12th!
Fern Ridge School District Colleagues and Families,
Over the past week we have observed our nation react to the senseless death of George Floyd while in police custody.  While this event didn't take place here locally, it is certainly felt everywhere and by everyone, including our local law enforcement that care about our community. Everyone in the Fern Ridge School District stands with people of color that make up our students, staff, and families. While our thoughts are with our entire community, they are especially with those who are most affected by the recent news and events. While it is impossible for many of us to fully understand what it is like to live in a world where racism exists, and how that manifests itself in the daily experience of the communities that experience it, know that all of us in Fern Ridge stand with you.
As a district, we stand by our mission to "Provide excellence for every student". In recent years, staff have had extra training on supporting students that have experienced trauma and the implicit biases that we all have. In partnership with some excellent Lane ESD staff, we have started Black Student Unions at both the Middle and High School to afford our black students an opportunity to discuss challenges they are presented with and to problem solve solutions. Having said that, it is clear we must do more.   For example, as a rural community it has been difficult to hire staff that look like all of our students. How different and disheartening must it be for our students of color to attend school every day, for 12+ years, yet rarely if ever have an instructor that looks like them? Schools are to be a safe place for all students, and we have both an obligation and a unique opportunity to ensure we graduate students that prioritize kindness and equity in all of their interactions.
I look forward to a future when communications like this are not necessary, as I certainly know I am growing weary of seeing our country torn apart by injustices, just as many of you are.
To our families of color, we stand ready to support you any way that we can. You are invited to talk with us about your experiences within our school system, or the experiences of your children at any time.
Professionally,
Gary E. Carpenter, Jr. Superintendent, FRSD 28J
In stressful times, parents can help children feel safe by openly discussing issues that are impacting them. Below are some links to resources that some may find useful at this time:
You can listen to the ceremony locally on KOCF 92.7 FM
You can listen to the ceremony via the KOCF stream anywhere at: KOCF Live Stream
You can watch the ceremony via a live youtube stream at:  Youtube Stream
GO FALCONS, AND CONGRATS TO THE CLASS OF 2020!
Below is some general information about our graduation ceremony this Friday, at EHS.  Late Wednesday, or early Thursday following a test/run-through we will be sharing additional information for folks that will not be able to attend, and how they can access a live broadcast of the ceremony.
 The graduation ceremony will be taking place in the EHS Parking lot at 7:00 PM on Friday Night.  We have a stage set up extra high so that hopefully everyone can see from their cars.
We are working in conjunction with KOCF 92.7 FM to broadcast the ceremony.  Attendees at the ceremony will listen via their car radios.
Unfortunately, each graduate is only allowed 2 vehicles max.  One that they are in, and one additional vehicle.  These "2nd vehicles" must have a pass (the graduates will get them Wednesday night) you must have this pass in order to enter.  All of these "2nd vehicles" must enter EHS via Fir Grove Lane off of Territorial.  The gate to enter will open at 6:00 PM.
Folks not in attendance will be able to listen to the broadcast via KOCF 92.7 on their radios (if local) or through a streaming of the KOCF broadcast at:  http://kocf.org/live-stream/
We hope to have a live video stream of the ceremony through either facebook live, or youtube live.  More information on how to access that will be coming out shortly.
We are working on expanding our wifi capabilities tremendously for this event, in the parking lot.  This will allow attendees in cars to view the stream.  However, with 180 cars, all streaming….limiting to one device per car (phone, tablet, laptop, etc…) will be VERY helpful.  Thank you for your assistance.
The nature of this ceremony is undoubtedly going to take longer than the traditional hour.  Please be patient, and there will be port-a-potties available on site.
Please maintain social distancing guidelines when in attendance.
Masks are recommended for visitors and graduates, but not required.  All staff assisting with the ceremony will be wearing masks.
We look forward to celebrating the class of 2020!  Go Falcons