Do you have or know a child that will be in

kindergarten

next year (age 5 by September 1st)?!
Check out below for some important info – spread the word!
---
Future K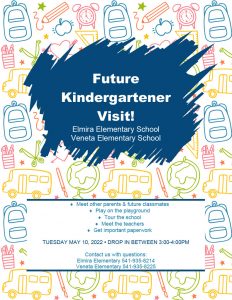 indergartener Visit Events:
Both Elmira Elementary and Veneta Elementary are hosting an in-person opportunity to visit your future school and get some info on Tuesday May 10th, 3:00-4:00pm!
Click here to open the pdf version
---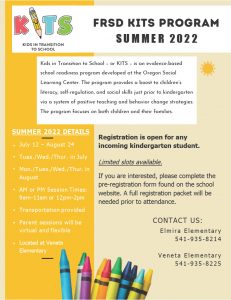 KITS Summer 2022 Program
Click here to open the pdf version
This year, KITS is located at Veneta Elementary for all students (regardless of which school you will attend in the fall).
Click here to sign up and pre-register. Space is limited so sign up soon!
Click here for the full registration packet. Printed copies available at both school offices. Return to either school office when completed.
*We apologize: the February Students of the Month accidentally did not get posted last month. Sorry for the delay!*
Check out our amazing Students of the Month for February!
Click here: February 2022 Students of the Month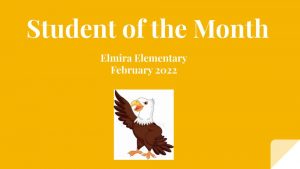 Check out our amazing Students of the Month for March!
Click here: March 2022 Students of the Month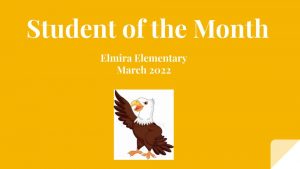 As we continue forward this school year, it is already time to start thinking about planning activities and finalizing budgets for next year!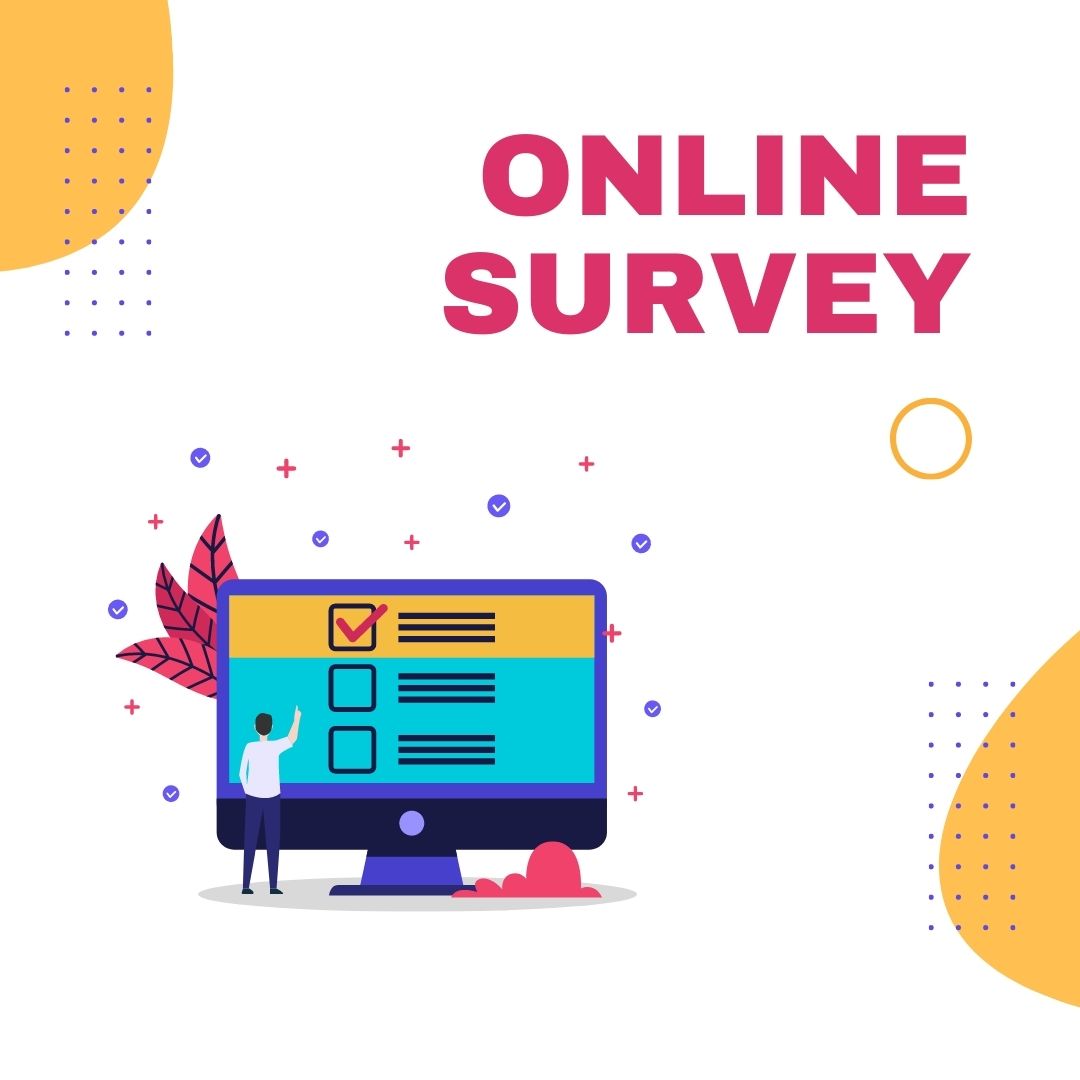 We are asking for our families, staff, and community members to share their input and ideas so that we can build on our past engagement efforts.
Your input helps to guide the planning, direction, and priorities for using Student Investment Account funds.  We will also use this data to make sure our goals are aligned and that we are hearing  perspectives from multiple stakeholders.
Stay tuned— Over the next couple of weeks, the district will prepare its plan for the funds, and share with stakeholders. Continue to check the website for updates!
Please take a few moments to complete the survey below by April 15th:
Thank you so much and we appreciate your time!
Please feel free to reach out if you have any questions, concerns, or would like more follow-up information.
Michelle Marshall
mmarshall@fernridge.k12.or.us
541-935-2253
Couldn't make it to the meeting? Click here to see the info that was shared.
Stay tuned for an in-person event later this spring!
---
Join Zoom Meeting
https://fernridge-k12-or-us.zoom.us/j/82209596411?pwd=MHBFSmZWQVVncTQwTWtnaXFMdlBKdz09
Meeting ID: 822 0959 6411
Passcode: 090647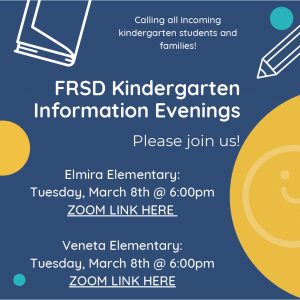 Check out our amazing Students of the Month for January!
Click here: January 2022 Students of the Month