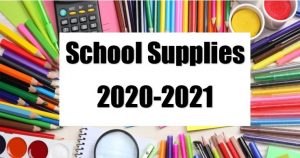 Elementary Supply Fee
For the 2020-2021 school year, the FRSD elementary schools will again be instituting an elementary school supply fee. Given the current health and economic conditions, we have lowered the supply fee to $20 per student, payable at registration. The fee will encompass all in-person school supplies needed for students in K-3 classrooms as well as supply kits for at home learning for students in 4th and 5th grades. The supply fee eliminates the need for parents to shop for supplies and ensures that classrooms, whether in-person or virtual, have all supplies clean and ready to go on the first day of school.
Fern Ridge Faith Center is once again kindly partnering with our community to provide scholarships as needed. No child will be denied access to supplies.
Questions? Concerns?
Elmira Elementary: (541) 935-8214
Veneta Elementary: (541) 935-8225