Our Annual EHS Junior Night event is coming up on Thursday, May 7th at 6:00 p.m. in the EHS theater. This is an event for both parent and student. We will cover a wide range of important information for Juniors as they plan for graduation and life after high school! Parents are strongly encouraged to join to gain greater insight into what role you can take and know how best to support your student for their next steps. The agenda will include a presentation on navigating post-secondary options and planning for college hosted by Mrs. Haas, EHS School Counselor, followed by some general senior year information shared by Mr. Carpenter. We hope you can make it and get a head start on senior year for the graduating class of 2016!
What: Community Forum on Drug Testing of H.S. athletes at EHS
Where: EHS Theater
When: Tuesday, May 12th from 7-8 PM.
Earlier this school year a group of parents asked the EHS administration to collect some data and look into the possibility of creating and implementing a policy around drug testing at EHS. As such, on Tuesday, May 12th we will be holding a Community Forum at the above date and time. As we get closer, a more detailed agenda and outline of the hour will be released. If this is a topic that interests you, regardless of which side of the discussion you fall, please plan on attending and being a part of the dialogue. Go Falcons!
If LCC (or any community college) is on your list of potential schools or training programs, you'll need to take some placement tests.  Just as the name implies, these tests determine into which classes you'll initially be placed at LCC. Your scores should pre-qualify you for classes that are neither too difficult nor too easy. Like Goldilocks's porridge, you'll place into classes that are "just right."  The thing is, if you scores are low, you may be required to take classes designed to bring your reading, writing and math skills up to college levels before you can start taking freshman-level courses — and those classes may not be eligible for financial student aide. YOU'LL WANT TO DO YOUR BEST AND PREPARE AHEAD OF TIME.  People who practice ahead of time can raise their scores an average of TWO course levels.  This could save you hundreds (or even thousands) of dollars!
We will be offering both the LCC and LBCC Placement Exams here at EHS on Tuesday, April 7 2015 and again on Tuesday, May 19 2015 from 3:30 – 6:00 p.m. in Computer Lab 10.  Listen to the Morning Announcements for how to sign-up, right after Spring Break.
See Mrs. Haas with questions.
This past week was Classified Employee Appreciation Week.  Here at EHS we recognized our Classified Employees (the secretaries, custodians and educational assistants) by the leadership class sponsoring an all staff breakfast in the morning and posting thank-you signs around school.  In addition, they received treats in their mailboxes each day, and had free drinks from the coffee cart all week.  The Classified Employees here at EHS are critical to our success.  Each and every day they do amazing things for the staff, students and community.  Next time you have an opportunity, please thank them for all they do. They are appreciated very much.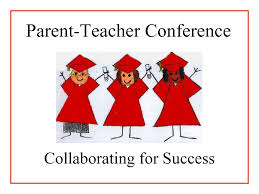 Thursday, March 12th EHS will hold Spring Conferences in the cafeteria from 4-8 PM.  When you arrive you can pick up a current copy of your students grades, and visit with their teachers.  Hope to see many of your there.
The first day of practice for Spring Sports (Baseball, Softball and Track & Field) is Monday, March 2nd.  All paperwork and at least a $75.00 down payment is due by Friday the 27th at noon, in order to be eligible on Monday.  Students can get all required information from Mrs. Boytz, the bookkeeper here at EHS.  If you have questions feel free to contact the school, or the head coach directly.
The center for the Prevention of Abuse and Neglect will be holding an open/free forum for anyone interested on the topic of Child Abuse Prevention.  The forum is scheduled for Wednesday March 4th from 6:00-7:30 in the EHS theater.  You can visit the link below to see their information flyer:
EHS did well when compared to other schools around the state in regards to Graduation Rate data recently released by the Oregon Department of Education.  The most often used rates are 4 & 5 year Graduation and Completer Rates.  The Graduation Rates for 13-14 (both 4 and 5 year) take into account the % of students that earned a regular or modified diploma in this time frame.  The state average for 4 and 5 year graduation rates was 71.98% and 75.90 % respectively.  At EHS 79.65% of our students graduated in 4 years and 81.65% graduated within 5 years.    Completer Rates take into account students that also earn GED's for example.  The state average for 4 and 5 year Completer Rates were 76.90% and 82.15%, while at EHS those same rates were 82.30% and 86.24%.  The staff at EHS continues to work to adapt the services and resources available to families to better meet the needs of our students and community.  One of the primary indicators of graduation rates is attendance at school.  This is also one of the best and easiest ways parents can support their students throughout High School.  Ensuring the school attendance every day is a priority is critical and sends an important message to our students that an education is valuable.  Thank you to all the parents that make school attendance a priority.
NOTE:  If you are confused by the graduation rate data in the Register Guard today that shows the FRSD as the lowest in the area with a 56.9 percent 4 year cohort rate. Please be aware that is the result of the EHS rate of 79.65% being combined with the charter school rate (West Lane Technical Learning Center) of 14.04%.
The EHS Grad Night Committee is hosting a dinner auction this Saturday night at 6:00 PM at Silvan Ridge. Visit their facebook page for more information. If you are able and available this is a great way to support these parents and students to ensure they have a fun and safe grad-night event to attend. https://www.facebook.com/EHSgradnightgroup
The EHS music classes will be holding a Coffeehouse Night in the cafeteria this Thursday, January 22nd from 6-8 PM.  Admission is free and will feature performances by every EHS music student.  Refreshments will be sold as a part of a fundraiser for the music program.