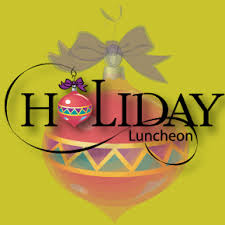 Please come join us for the Holiday Luncheons on Friday, December 18th at Elmira Elementary School and Veneta Elementary School.  Student's families, including parents, grandparents and other extended family members are cordially invited.  Please contact the schools for more detailed information.  Hope you can attend!!!!!
With the 2015-16 school year well under way, we wanted to take a moment to provide some important information about this year's state tests.
Last spring, Fern Ridge School District students took new state tests in English Language Arts and Math, called Smarter Balanced. The tests move away from previous fill-in-the bubble exams that focused on rote memorization, to a format which asks students to explain their reasoning and write out their answers. These new tests measure more complex, real-world skills such as critical-thinking, writing, and problem solving so that your child can successfully transition from grade to grade and be prepared for his or her next steps after high school. Continue reading →
Noti and Walton buses will be on snow routes this afternoon. All other buses are operating as usual. 11/30/2015
This morning the Fern Ridge area was hit with icy road conditions at the worst possible time, after all the buses were out on routes and had students on them.  The first bus leaves the bus barn at 6:00 AM, and the last one leaves at 7:00 AM.  Unfortunately, this mornings weather not only arrived at the worst possible time, but it was the worst kind of weather for driving, freezing rain.  The District wants to remind parents that not only this morning, but EVERY morning throughout throughout the school year, you are the best judge of the safety of the roads in your area.  Our District has diverse topography that can see severe differences from downtown Veneta to the top of Badger Mountain.  If your student can't make it to school due to weather, simply call the school and inform them and their absence will be excused.  The District will always defer to parents and trust their best judgement in this regard.
This morning, and every morning when there is the potential for weather, our Bus Barn supervisor drives the roads.  At 4:30 this morning there was no issues, and the sky was clear, which we felt was a good sign.  At around 6:45 with the reports of freezing rain in the outlying areas we went to snow routes in Noti and Walton.  By the time bad driving conditions arrived in town we had a decision to make in regards to changing course and going with a delay or cancelling school, or staying the course.  Both Terry and I felt like the safest thing at that point was to stay the course.  Terry and our bus drivers did an outstanding job this morning.  They pulled over and stopped when they needed to, and while there were some areas they could not reach, all students picked up were delivered to school safely and all buses have returned to the bus barn.  Hindsight being 20-20 both Terry and I agreed it would have been great to announce a 2 hour delay last night.  Unfortunately, it is often a guessing game and the timing of this morning weather was the worst possible in regards to making this decision easily.
If your student didn't make it to school today due to the weather, or because the bus couldn't safely make it to your house, please contact the school and notify the secretary, or send your student with a note tomorrow and it will be excused.  Thank you to our bus drivers and District staff for managing a challenging morning commute very well.  Rest assured the District continues to make student safety its highest priority, and we will be reviewing ways we could have reduced anxiety and communicated better with our patrons this morning.  Feel free to contact me if you have questions or concerns you would like to share.
Gary Carpenter (Acting Superintendent)
The Fern Ridge School District is seeking people who enjoy helping children learn and would like to become a part of our Educational Assistant Substitute pool. Educational Assistants work under the direction of administrators and licensed teachers. The wage for a Substitute Educational Assistant is $12.00/Hour. Educational Assistants need to be Highly Qualified (see below). If you are interested and would like more information please contact Debbie Moore at the Fern Ridge Schools District Administration Office, 88834 Territorial Rd, Elmira or via phone at 541-935-2253 ext. 1203.
Highly Qualified = 1) Have an Associate's Degree or higher, 2) Have completed 72 quarter hours (48 semester hours) of coursework at an institution of higher education, or 3) Passed the District's paraprofessional assessment demonstrating knowledge of, and the ability to assist in, reading, writing, an mathematics. Assistance to pass the paraprofessional assessment is available. To take the paraprofessional assessment, please contact dmoore@fernridge.k12.or.us.
Bus #1 was rear-ended on Hwy 126 at mile post 28.5 this afternoon.  The bus driver was the only person on the school bus at the time of the accident.  Emergency personnel responded to the accident.  There were no injuries.  The driver of the other vehicle was cited by law enforcement personnel.

It is time to think about the coming winter.  Our District's annual test of the FlashAlert weather closure system is scheduled for the morning of Wednesday, October 21, 2015.  If you use the Messenger feature and you do not get a message that day, please verify that you still have an active account by going to www.flashalert.net/login.html.  After two warning emails were sent to everyone affected, accounts that had not been logged into since July 1, 2014 were deleted in order to keep the lists clean.
Fern Ridge School District 28J is accepting applications to fill vacant Budget Committee positions.  The following positions are open:  Two three-year term positions (Expires 6/30/18), One two-year term position (Expires 6/30/17) and One one-year term position (Expires 6/30/16).
To be eligible for appointment, the appointive member must 1) live in the district; and 2) not be an officer, agent or employee of the district.  Applications are available here or at the District Office, 88834 Territorial Road, Elmira.  The applications will be received at the District Office until openings are filled.
The District continues to struggle with bus issues created by First Student.  There appears to be a shortage of both drivers and substitute drivers, something the District feels should have been taken care of over the summer.  We met again on Wednesday, September 16th, with the First Student Manager as well as her supervisor from First Student.  We outlined their failure to follow the contract and bus students on time.  We still find the situation intolerable and apologize to all students and parents.  We appreciate the patience you have shown.  – Dr. Sally J. Storm, Superintendent
The Oregon State Legislators made changes to student immunizations with a religious exemption in Senate Bill 895.  Students who currently have a religious exemption on file will need to complete new documentation of immunizations, a medical exemption or a non-medical exemption.  Please click here for more information.