mcook
All schools will be closed on Monday, January 20 in observance of Martin Luther King, Jr. Day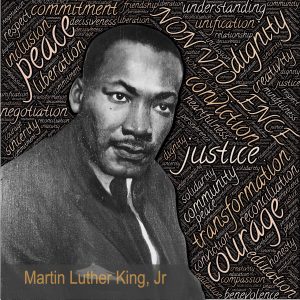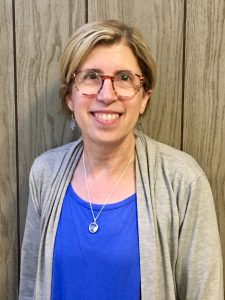 Our January employee of the month, Mari Jones,  has worked for the Fern Ridge School District for 30 years!  Most of this time was spent teaching at Elmira Elementary School.  Currently, she is the Title teacher for both Elmira and Veneta Elementary Schools.
Mrs. Jones is married to Skip who is a musician and performs at many local venues.  Their son, Kenny has  Bachelor of Fine Arts in Acting with a minor in dance.  Their family enjoys sharing time together cooking, watching movies, playing games and music.  They especially love anything art related and attend plays, movies, music venues and concerts.  Mrs. Jones tells us that their favorite place to vacation is the beach.  She personally loves to read, spend time with family, research and learn (on just about any topic) bike and bird watch.  She does not like hot weather, getting up early, liver or wasting time.
She is a teacher who wears many hats in our district including serving as president of the Fern Ridge Education Association, she helps as the District Wellness Coordinator, has written many grants for us, and participates on several committees including; key communicators, every student succeeds, literacy and many many more.   She is a tireless advocate for students and teachers alike.  Her service, at so many different levels of the district,  demonstrates how dedicated she is to the field of education.
Mrs. Jones tells us that she enjoys sharing her knowledge with her peers.  "Fern Ridge has been so fulfilling for me as a professional.  The district leaders have supported me to grow and thrive as an educator and teacher leader.  I appreciates how rare that is when I talk to others."  She also enjoys helping student become confident and competent learners who are good readers, writers, mathematicians, critical thinkers and problem solvers.
Thank you Mrs. Jones for your 30 years of service and for striving everyday to make an impact on the staff and students of our district!

Fern Ridge School District appreciates the dedicated and hard working members of our school board every day but January is the month set aside to really honor these dedicated community members who give up many hours of their own time without monetary compensation.  Our board members have their own families and jobs but still give hours of their time to help the staff, students and families in our district.  Mark Boren, Andrea Larson, Jebadiah Flowers, Barbara Graham-Adams and Tiana Povenmire-Kirk are a part of the reason why Fern Ridge  is such a great district to be a part of.  Thank you to each and every one of you for all that you do for us!
Dear Parent/Guardian:
With the 2019-20 school year well under way, I wanted to take a moment to provide some important information about this year's state testing that is rapidly approaching.
For the past four years, students in the Fern Ridge School District and around Oregon took state tests in English Language Arts and Math called Smarter Balanced.  The tests move away from previous fill-in-the bubble exams that focused on rote memorization to a format which asks students to explain their reasoning and write-out answers.  These new tests measure more complex, real-world skills such as critical-thinking, writing, and problem solving so that your child can successfully transition from grade to grade and be prepared for his or her next steps after high school.
Fern Ridge School District will give Smarter Balanced tests this spring.  The tests are not timed so your child can take as long as he or she needs to fully demonstrate what he or she knows and can do.  At the high school level, successfully passing these tests is a requirement for an Oregon diploma.  The practice our students get in grades 3-8 by taking these exams, helps prepare them for the high school exam they will take in the spring of their 11th grade year.
We know that an end-of-year test cannot possibly tell us everything about your child's academic progress.  However, the results do act as a snapshot of your child's strengths and areas for improvement and can be used as a way to ensure he or she is getting the supports he or she needs.  Additionally, the tests help Fern Ridge School District's efforts to equitably distribute resources and support student learning.  When fewer students take the test, we are left with an incomplete and inaccurate picture of how our students are performing, and this limits our ability to address issues, better serve students, and continue to improve our educational system.  The participation of your student is greatly appreciated.  
While we discourage opting-out of the exams for several reasons (a few of them mentioned above), included with this letter is a form that allows you to opt your child out of testing for the 2019-20 school year.  The form is also posted online on our district website.  Should you wish to opt your child out, please submit the form to your child's school's main office.  You can read more about your rights to opt-out here: http://tinyurl.com/OR-HB2655.
In Fern Ridge School District, we are deeply committed to ensuring each and every student in our schools has the supports he or she needs to achieve at high levels and graduate prepared for his or her next steps.  Our ultimate goal is to make sure that all students are set up to be successful from grade to grade and that will remain the focus of our district throughout the rest of the school year.
If you have general questions or want more information about the end-of-year tests, please do not hesitate to contact the schools directly.  I encourage you to reach out to your child's teacher(s) with any questions you may have about your student's progress.
Professionally,
Gary Carpenter, Superintendent
2019-2020  Notice for Statewide Tests & Opt-Out Form (English)
2019-2020 Notificación sobre los Exámenes Estatales & forma de optar por salir (Español)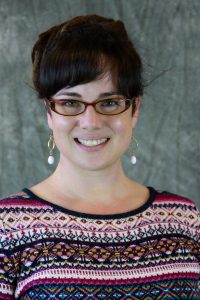 Sarah Bennett has been chosen as our December Employee of the Month.  Sarah has been an English Language Arts teacher at Fern Ridge Middle School since August of 2017.  Her favorite thing about teaching is working with the incredible students at FRMS.  She tells us that middle school students make her laugh and their curiosity about the world is contagious.  "Each day is different and brings new joys and challenges!"  She currently teaches sixth and seventh grade language arts along with an art and cultural connections class at the middle school.  She is one of the district mentors for new teaching staff and has previously led the FRMS literacy committee.
When she is outside of her classroom, Sarah likes to spend time with family and friends and work in her garden.  She is an avid reader and writer and has been working on her own novel for two years!  She aspires to be the next J.K. Rowling or John Grisham.  Sarah is also a semi-pro skier, has spent time in St. Croix and her all time favorite hobby is roller-skating.
Sarah and her husband are the proud parents of two fur babies, one cat and one dog.  She is also the proud step-mom to two adult children.  Keenan, who is traveling the world and Jacobi, who is in college at Pioneer Pacific.
She tells us that she is inspired by people making a difference in our world, by music that makes her move, unique art, witty writers, delicious food and most of all…her mother.
Congratulations Sarah!

Elmira Elementary & Veneta Elementary
Parent-Teacher Conferences for Elementary Students:
Monday – November 25 8:00 am to 8:00 pm
Tuesday – November 26 8:00 pm to 12:00 pm
No school for elementary students November 25 through November 29
Fern Ridge Middle School & Elmira High School
No school for middle school and high school students November 27 through November 29
Fern Ridge School District is looking for 3 community members who are not officers, agents or employees of the district to serve on our budget committee.
The budget committee will begin work on the important job of reviewing our 2020-2021 budget soon.  Currently there are three open positions: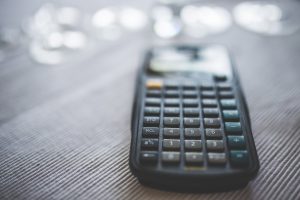 Position #2 (Term expires 6/30/2022)
Position #4 (Term expires 6/30/2022)
Position #5 (Term expires 6/30/2022)
While the time commitment is minimal (there are a maximum of three meetings in the spring of 2020) the contribution you would be making to the future of fern ridge students is invaluable.
To be eligible for appointment the successful applicants must live in the district and not be an officer, agent or employee of the district.  Applications are available by clicking HERE.  Applications will be received at the District Office until the positions are filled.
For more information please call 541-935-2253 ext 1203
Families and students at Fern Ridge Middle School,
We want to let you know of a concerning event that occurred at our school today and the actions we have taken so far to ensure the safety of our students, staff, and community.
This afternoon, Fern Ridge Middle School staff were made aware of a note found in a school restroom indicating that someone heard someone else say they were going to shoot up the school.   The Lane County Sheriff's Office was contacted and we have cooperated with their investigation.
It has been determined that a student wrote the note after reportedly hearing part of a conversation, mainly the words "school" and "shooting", which alarmed the student.
Investigation by the Sheriff's Office has not found any evidence indicating a real threat.  As always, we encourage students, families, and the community to report any information they have about this incident, or any school threat, to school staff so we can make local law enforcement aware.
Out of an abundance of caution, deputies may be present at the school tomorrow.
In honor of Veteran's Day there will be no school on
Monday, November 11, 2019