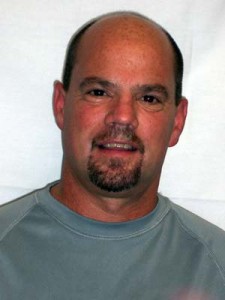 After 12 years of service, Sterling Pew has made the decision to step down from his position on the Fern Ridge School Board.
Sterling was elected to the school board in July of 2007.  He served as board chair in 2010-2011 and 2011-2012 and has been the vice-chair in 2009-2010 and 2018-2019.  In a letter addressed to the board, Sterling expressed how much he has enjoyed working with great staff and fellow board members during his time with the district.
We want to take a moment and recognize Sterling for the outstanding service he has given to the students, staff and community of Fern Ridge.  We also want to thank his wife, Charlene for sharing him with us these past 12 years.  Thank you Sterling for your leadership, guidance and advocacy for our students!
Fern Ridge School District Families, and Staff:
As we close out the 18-19 school year, I want to thank our families, students and staff for a fantastic school year.  A little over a week ago I was fortunate enough to shake the hands of all our 2019 graduates.  Many people in our community supported these students along the way, and they leave prepared to enter a career or continue with their education.
A school year is demanding, as this one draws to a close I want to reflect on many of our accomplishments.  First, thank you to our staff.  Your dedication, energy and commitment to ongoing professional development and growth is clear.  Our high school continues to excel in both graduation rates and state test data.  Our middle school made noticeable improvements in both math and language arts test scores in 18-19, and both of our elementary schools made significant improvements in regards to our math and language arts test scores in 18-19.  I appreciate and thank you for this work.  We need it to continue in the years to come.  The students that come to Fern Ridge deserve quality schools, and we have  classified, certified and administrative staff that work hard to ensure they receive just that.  The "extra" things our staff do on a daily basis to provide extended learning and extracurricular opportunities are too numerous to list.  Please know that whether it is clubs or outdoor school, field trips or assemblies, or simply one-on-one extra student academic support….these things are noticed and appreciated by many.
To our parents, thank you for your support.  We have numerous parents, grandparents, or simply community members in our District that volunteer in our schools in a wide variety of ways.  If you are one of the many folks that spend time supporting or volunteering in our schools, on behalf of all the staff, students and School Board, thank you.
Both reflecting on 18-19, and looking ahead to 19-20, I am excited about many things:
– Student attendance in Fern Ridge improved in 18-19
– Student academic achievement K-12 improved in 18-19
– We look forward to additional resources  in our District in 19-20, to include:
– Elementary Physical Education Teachers at both VES and EES
– An additional core content classroom teacher at FRMS
– Some added instructional assistant and secretarial time across the District
– The addition of a District funded Athletic Trainer at EHS
– Additional student access to technology
As we wrap up 18-19, the work here at the District Office is already beginning for 19-20.  I look forward to helping us move forward and continuing to grow with the District's vision in mind:  "Provide excellence for every student so that each will reach their greatest potential."  Have a restful summer with your families, and be proud of a job well done in 18-19.  I am already looking forward to a great 19-20.
Gary E. Carpenter, Jr.
Superintendent, FRSD 28J
See the flyer below for information regarding a 4 day "jump start" to EHS.  This program summer program helps support all incoming 9th graders. For more information, please contact the High School.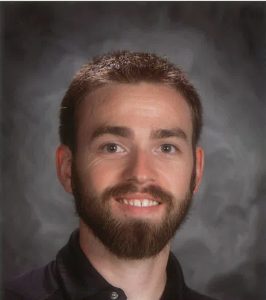 Our final employee of the month for the 2018-2019 school year is Pete Mazzei.  Pete is a custodian at Fern Ridge Middle School and has worked for the district since June of 2010.  He was nominated for this award because he is constantly proving himself to be a valuable part of the staff at FRMS.  He is always willing to stop what he is doing to help a student, staff member or parent volunteer.  In addition to his custodial duties, he also serves on the middle school safety committee.
Pete works hard each day to ensure that the building is clean and ready for students to arrive the next school day.  While students and staff are looking forward to a summer break in the next few days, Pete and the entire custodial crew are busy preparing for their summer cleaning schedule. During the summer break for staff and students, custodians are working harder then ever to strip and re-finish gym floors, deep clean classrooms, staff areas and locker rooms.  They work tirelessly to get the buildings ready for students to return in September.
Pete enjoys weightlifting and atv riding in his spare time.  He says that his favorite part about his job is the hours that he works because he gets to interact with staff and students during the course of his work day.  Thank you Pete for all that you do for our middle school staff and district!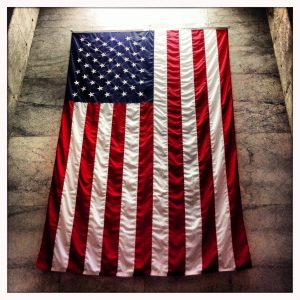 There is no school on Friday May 24 due to a teacher workday.
In observance of Memorial Day all schools will be
closed on Monday May 27.
Everyone have a safe weekend!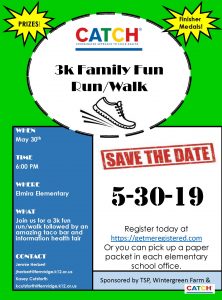 Please join us on Thursday, May 30 for a 3K fun run/walk at Elmira Elementary School!  The run/walk will be followed by a Taco Bar and Health Fair along with prizes and finisher medals!
Click here to Register online or pick up a packet from the office at Veneta or Elmira Elementary School.  The cost is $5 per student or $10 per adult.  View the registration link for more information on a family of four discount.
Thank you Territorial Sports Program, Wintergreen Farm and Coordinated Approach To Child Health (CATCH) for sponsoring this event!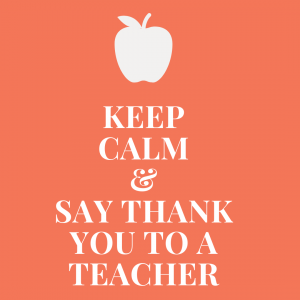 Teachers earn our gratitude each and every day, however, this week is set aside to give us the opportunity to say Thank You and recognize the work  they do throughout the year.
Our Fern Ridge educators are creative, driven, hardworking and passionate teachers who care deeply for the children of our communities.  Take a moment this week and thank a teacher who has made a difference in your life.
Thank you Fern Ridge Teachers ~ We respect and appreciate your hard work and dedication.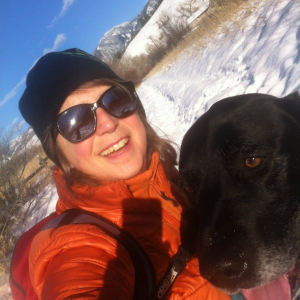 Debra St. Hilaire or "Ms. Saint" as she is known at the high school is our May employee of the month.  Ms. Saint has worked for the Fern Ridge School District since 2008.  In her own words here is some insight into this deserving educator:
Of all the adventures experienced in life, the most life changing and cherished is my son. Henrik transformed me the moment he was born, I knew him as though he'd been in my life for eons. He has allowed me to love deeper and more completely than I could ever have imagined while bringing me endless joy!  At 22, Henrik's a reflective and conscientious young man being true to himself in finding his path. Initially enrolled in Astro-Physics at UCLA, he's completed two years of medical work at a hospital and clinic, and contributed to three medical research studies. He competed in cycling, Judo, picked up bouldering, and bought himself a violin to "stretch" himself, eventually performing with UCLA's Game Orchestra. Henrik graduates in June with majors in Economics and French. He loves the challenge of programming and data crunching and we have our fingers crossed that he lands his dream 'gap year' job at Rand Corporation in Los Angeles.
Things that make me 'tick'…  crisp air on my face while the rest of me remains warm. I love snow, sun, hiking, cycling, extended meandering walk-a-bouts and animal trails that get me lost within familiar territory, cross-country skiing, and road tripping with the flexibility to change routes or destination or pace. I'm addicted to designing and remodeling my home, and having my own tools so I can complete projects without hiring them out. I forgive myself when I make mistakes and take the freedom to laugh at them as I learn.  I love sleeping under the stars on my roof every night of summer!
What Elmira students give to me is complete and unexpected. These kids bring me so much joy that I literally tear up when talking about them to others. They are 'present' and real, and supportive of each other in spite of differences. They have made my life incredibly full and I love soaking up their energy and innocence. When I describe what I do to friends, it feels as though I'm talking about 'playtime' because I get to have so much fun while guiding and tricking students into learning. Teaching these kids is by far the most rewarding, challenging and satisfying of all my professions, and I am profoundly fortunate!  Thank you for sharing your kids with me.
A public meeting of the Budget Committee of the Fern Ridge School District 28J, Lane County, State of Oregon, to discuss the budget for the fiscal year July 1, 2019 to June 30, 2020, will be held at the District Administration Office at 88834 Territorial Rd in Elmira, Oregon. The meeting will take place on Tuesday May 21, 2019 at 6:30 PM. The purpose of the meeting is to receive the budget message and to receive comments from the public on the budget. This is a public meeting where deliberation of the Budget Committee will take place. Any person may appear at the meeting and discuss the proposed programs with the Budget Committee. A copy of the budget document may be inspected or obtained on or after May 8, 2019 at the District Administration Office, between the hours of 8:00 AM and 4:00 PM. This notice and more information about the budget can be found at www.fernridge.k12.or.us.