Please click on the link below for information regarding the upcoming Football camp for incoming 2nd-8th graders.
The application deadline for the open school board position has been extended to this Friday, July 13th.  Thanks to those that have shown an interest so far by submitting an application.  The board will be reviewing the applications at their July meeting on Monday the 16th.  A reminder that this position is a one year appointment through June 30, 2019.   Applications can be accessed at: http://www.fernridge.k12.or.us/wp-content/uploads/2018/06/BOARD-application-final.pdf
The Fern Ridge School School Board 28J is currently accepting applications for a one year appointment on the school board for position #1.  This appointment is through June 30, 2019.  Registered voters who have lived in the District for at least a year are encouraged to apply.  Applications are available at the District Office, 88834 Territorial Rd, Elmira or you can access the form here:  School Board Application.  Applications are due by Friday, July 6th and can be dropped off in person at 88834 Territorial Rd, Elmira or emailed to mcook@fernridge.k12.or.us.
This opening comes after the Board reluctantly accepted the resignation of Twinkle Morton.  Citing the desire to focus more on her own health and family, Twinkle has resigned after 10 years of service on our School Board.  It is difficult to adequately express our appreciation for all of the time and energy she has given to our district.
Twinkle was appointed as a school board member in 2008 and elected to position 1 in 2009.  She has been a tireless advocate, serving as vice-chair three times and board chair four times.  After a career in education, she brought a unique perspective to our school board including a deep understanding of the challenges that educators in the classroom face.  She was constantly looking for new and innovative ways the Board could make a positive difference for staff, students and their families.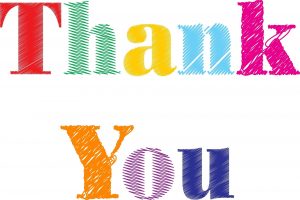 Thank you Twinkle for bringing your skills to work for our district, for challenging the status quo and for almost always including an "other."  You will be missed!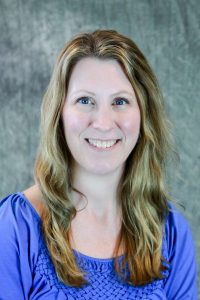 Traci Davis-Whiteley has been selected as our June Employee of the Month!  Traci has worked for the Fern Ridge School District since October of 2010.  She is married to Jeff and they have a daughter, Jayna.
Traci's stepson recently completed his military duty so he, his wife and their 2 year old are living with Traci and Jeff temporarily.  This makes things very busy at the Whiteley house but Traci is enjoying the grand-baby!  In addition to spending time with her family, Traci loves horses, horses, horses and more horses, dogs and other critters.
In her position as a Teacher on Special Assignment for the Special Education Department this year she performs a variety of tasks.  Currently, her case management list is made up of 12 students out of district and 30 students in district.  She assists with extended assessments, behavior support, she helps out when needed with the Woodcock Johnson testing and other evaluations.  She also recently completed coursework to add the autism specialist endorsement to her license.  Traci is always willing to lend a helping hand where needed as the day progresses and loves the variety that her position brings each day.  She does a lot for the students of our district and we are excited to recognize her hard work this year.  Thank you Traci!
ACCOLADES: At our most recent school board meeting this past Monday night, FRSD Board member Andrea Larson recognized students throughout the Fern Ridge School District for outstanding academic achievement in a wide variety of areas. This included everything from OBOB Teams, to the EHS Valedictorian, and many other academic based competitions and achievements.  Thank  you very much to Andrea for doing this, and congratulations to the many students that were recognized.
CALENDAR:  The 2018-19 School District calendar was approved.  The calendar can be found at the following link: 2018-19 Calendar.  Some important dates include:  School registration, August 22-24, first day of school, September 4th, Winter Break, December 22 – January 7, last day of school is scheduled for June 14th.
POLICIES:  Several policies were updated, added, or removed.  One in particular I wanted to share with folks is a new policy "Weapons in schools-Staff."  The new policy hasn't been updated to our policy link yet, but will be soon.  The policy language that was approved however, can be found at the following link:  Policy GBJ  This policy addresses weapons on campus in regards to employees, district contractors and or volunteers.  In short, it prohibits those in the previously mentioned groups from possessing a weapon on campus.  The Superintendent and the School Board considered this policy, various options, and research before coming to the conclusion that this policy be adopted.  If staff or community members would like to provide feedback (either in support of, or against) regarding this policy (or any FRSD policy), please feel free to contact the Superintendent via email at:  gcarpenter@fernridge.k12.or.us and your thoughts will be forwarded to the School Board.
Fern Ridge School District has a policy to inform parents when potential health concerns arise in our schools.  At least 1 individual has been diagnosed with Pertussis (whooping cough) at Fern Ridge Middle School.  We are obliged by law to keep the identity of the ill individual confidential.  This is NOT a medical emergency.  The Lane County Health Department, in partnership with school officials, is responding to the situation.  All scheduled district activities will continue as planned including the student dance at FRMS this evening.
Here is a link to an informational letter for parents: Pertussis Parent Letter
If you have any questions or concerns please feel free to contact the district office at 541-935-2253 ext 1203
Thank you Fern Ridge School District Teachers
This week give us the opportunity to acknowledge our dedicated K-12 teachers who are working together every day to inspire our students to reach for their highest potential.
From teaching students to read in Kindergarten to showing them how to achieve their post-graduation goals; the teachers of Fern Ridge School District are a talented group of individuals who make a difference in the lives our kids.
We are proud of our teaching staff and want you to know how much we appreciate all that you do.  Thank you Fern Ridge School District Teachers!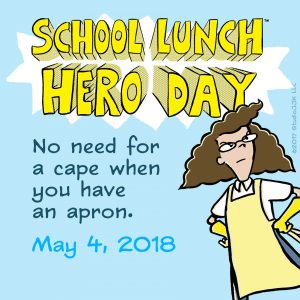 Today is School Lunch Hero Day and next week is School Nutrition Employee Week .
We want to recognize the men and women who work hard serving over 750 meals a day to the staff and students of our district.
They work in every aspect of food service from administrative duties to delivering, preparing and serving food, navigating student food allergies and they do it all with a smile.
A great big THANK YOU to our lunch heroes:
~Veneta Elementary: Desta & Jessica ~Elmira Elementary: Lori & Millie
      ~Fern Ridge Middle School:Jill, Sabrina & Alese
~Elmira High School: Coleen, Bev, Renee, Debi, Brian, Pete & VIS (Very Important Substitute) Mary
Ms. Kathy Langley has been selected as the Fern Ridge School District's May Employee of the Month!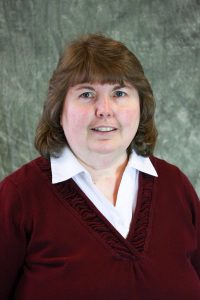 Ms. Langley came to the district in August of 1999 and has been a Social Studies teacher at Elmira High School ever since.  Ms. Langley notes that the favorite things about her job are interacting with the students.  She says there is no such thing as a "boring teenager" and goes on to mention that she enjoys seeing them succeed as well as their huge smiles on graduation night.
Ms. Langley has done too many things here at EHS to mention them all.  At the urging of a student, she started the Key Club here at EHS and was their advisor for 6 years.  The club focused on care packages for soldiers, school kits for a community in Africa, Easter baskets for kids at the Eugene Relief Nursery, as well as several local projects here in our community. Ms Langely currently serves on the School Safety Committee, Site Council and the District Calendar Committee.  Ms. Langley was also one of the founding teachers of the annual AP debates between the Democrats (Juniors) and Republicans (Seniors) that is held every November here at EHS.
In her free time Ms. Langley likes likes to spend time with her family, reading a good book, and she also enjoys photography.  The Fern Ridge School District and Elmira High School are lucky to have Ms. Langley here to serve our students.  Thank you for all you do Ms. Langley!