Fern Ridge School District 28J will continue to accept applications for the open school board position until Thursday, November 9th.  The successful candidate will be selected by the school board during their meeting on November 20th.
The candidate selected will fill a nearly two year appointment on the school board for position #3.  This appointment is through June 30, 2019.  Registered voters who have lived in the District for at least one year are eligible to apply.
Applications are available at the District Office, 88834 Territorial Rd, Elmira or by clicking here.
The final deadline for all applications will be Thursday, November 9th at 3:30pm.  For more information please call
541-935-2253 ext 1203
Congratulations to Rebecca Hauge, our October Employee of the Month!
Mrs. Hauge is a Special Education teacher at Veneta Elementary School and has worked for our district for over 2 years.
One of the favorite parts of her job is teaching students new strategies that they can use to solve math problems.  She also enjoys working with other teachers and specialists within the district to support student learning in the classroom.
On a daily basis, Mrs. Hauge teaches phonics, reading strategies, writing skills, social skills, mathematical thinking skills, number sense and math computation in the Veneta Elementary resource room.  She also supports students' needs so they can be successful in their classrooms on a daily basis.
She enjoys spending time with her family and friends, hiking and camping in the woods but one of her new favorite places to be is the beach.  She has traveled extensively, visiting 11 countries and counting.  She also enjoys yoga, painting and dance.
We want to thank Mrs. Hauge for the support she gives to all of her students at Veneta Elementary!
Fern Ridge School District 28J is accepting applications to fill a nearly two year appointment on the school board for position #3.  This appointment is through June 30, 2019.  Registered voters who have lived in the District for at least one year are encouraged to apply.  Applications are available at the District Office, 88834 Territorial Road, Elmira or by clicking  here. Applications are due by Wednesday, October 11th at 3:30 PM.  Applications will be reviewed by the board, discussed in open session on Monday, October 16th, and a selection will be made.  For more information call 541-935-2253 ext. 1203.
See the attached flyer for information around the Homecoming parade scheduled for next Friday.  Go Falcons.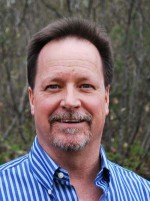 On behalf of the School Board members and the entire staff of the Fern Ridge School District, I would like to thank Mr. David Bolton for his years of service as a School Board Member (Position 3.)  He has given countless hours advocating for staff, students and the community of Fern Ridge and it has been much appreciated.
David was elected as a school board member in 2013 and was the current vice-chair for the 2017-2018 school year.  David's busy work schedule,  as well as other personal and family obligations has resulted in him deciding to try to get some "balance" in his life so he has elected to resign effective September 18, 2017.  We wish he, his wife Denise and their sons Aidan and Jacob the best.  We thank David and his entire family for their service these past 4+ years.
Mr. Bolton has a long history in education and will continue to serve with the Technology department of the Bethel School District. We wish him the very best success in future endeavors.
More information regarding the open position #3 will be posted soon.
Thank you very much to the EHS Booster Club and all of their volunteers for their work in hosting the golf tournament fundraiser yesterday at Diamond Woods Golf Course. The ladies that run booster club (they do allow men to join by the way–hint hint…) put in a ton of work to put this event on, and they did a fantastic job. Thank you for all your hard work. In addition, thank you to all those that registered to golf, and all of the businesses that donated. It is much appreciated and goes to a great cause. Go Falcons!  If you are interested in volunteering for the Booster Club, visit their site at: http://www.fernridge.k12.or.us/elmirahs/?page_id=745
All of our schools will be hosting parents at their annual Open House this September.  Here are the days, times and information for each school:
Elmira High School – Thursday, September 21st 5:15-6:15
Join us in the high school cafeteria from 5:15 – 6:15 for our Open House.
Fern Ridge Middle School – Thursday, September 21st 5:30 – 6:30
Open House will begin at 5:30 with a brief welcome assembly and staff introductions.  Classrooms will be open until 6:30 for parents to visit and meet teachers.
Elmira and Veneta Elementary – Thursday, September 28th 5:30-7:30
EES and VES are teaming up with our local Kiwanis to serve dinner at each elementary school's Open House.
A spaghetti dinner will be served in the cafeteria at both Elmira and Veneta from 5:30-6:30. Classrooms will open up between 6:30 and 7:30 for you to see where your child learns and to meet their teacher.   Look for more information in your child's backpack.
The air quality has suddenly turned poor.  Current readings have us needing to go back to inside recess/activities.  More updates as needed.
The EHS Booster Club invites you to attend their 10th annual Charity Golf Tournament.  This is the Booster Club's biggest fundraiser of the year!  Proceeds from this event will support our student athletes with scholarships, equipment, uniform needs and much much more!
 Please call (458) 210-5012 for tickets and information.
Go Falcons!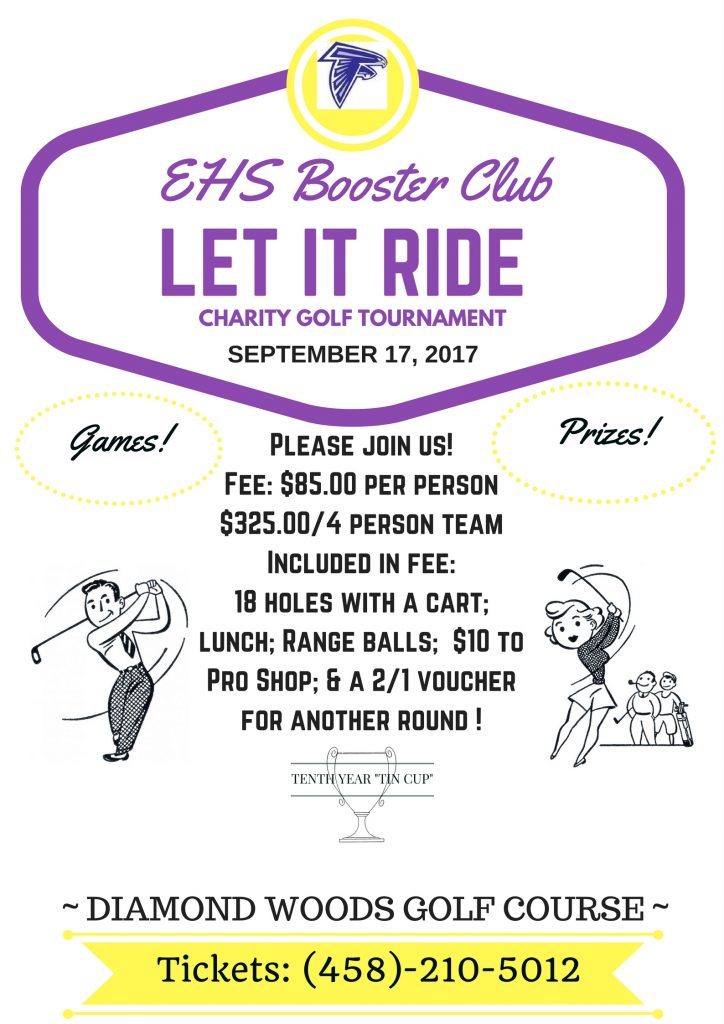 Wildfire smoke is affecting the air quality in the Fern Ridge area. I have been, and will continue to monitor the quality of the air to ensure the safety of our students and staff.  The FRSD will be using the Air Quality Index site to give us up to date air pollution readings.  These numbers can then be used to guide activities using the Oregon Health Authority guide.  I have directed principals to utilize indoor recess for the first day of school, Tuesday, September 5th and we will be evaluating the need to continue this practice each day.  In addition, there will be no classroom activities that will be taking place outside.
I have communicated with our District maintenance personnel who are confident that any outside air that is drawn into our buildings through the ventilation system will be adequately filtered. Maintenance staff will be double checking all buildings and systems first thing in the morning, and staff have been informed to let their building principals know if any problems arise.  At the High School, decisions around athletics will be made as early in the day as possible and posted to the school webpage.
The Oregon Health Authority advises that parents of children that are sensitive to air pollution should follow their health care providers' advice about prevention and treatment of symptoms, and watch the forecast to decide when to limit their child's activities. Children who may be more sensitive to air pollution include those with asthma, respiratory infection, lung or heart disease.
Gary Carpenter
Superintendent, FRSD