Below is a letter that will be in the front office of all schools tomorrow.  Please read, share and pass along.  The topic is youth suicide, and how together can support students and families.  The link at the bottom is to a document that has contact information for a wide variety of services in Lane County.
Dear Parent(s)/Guardian(s):
At Fern Ridge there has been a great deal of conversation and concern about suicide recently.  We cannot comment on any specific students or events, but we do know that some students and parents may find this very distressing.  Since the subject has been raised, we want to take this opportunity to make sure that parents have the information they need to understand how to support their children and get them connected to helpful resources.  In addition, we want students and families know that district staff are here to support them in any way we can.
Suicide is a very complicated act. No one single thing causes it. But in many cases, a mental health condition is part of it, and these conditions are treatable. It's really important that if you think your child is not feeling well and is potentially thinking about suicide, that you check in with them and encourage them to reach out for help and share how they're feeling. Asking your child if they are suicidal will not put the idea in their head.  It will actually provide significant relief to them if they are feeling that much pain.
I am including some resources that may be helpful to you in discussing suicide with your child and information on local behavioral healthcare providers. Members of our Crisis Response Team are also available to meet with students individually today, as well as over the coming days and weeks. Please contact the school office if you feel your child is in need of additional assistance. If you or your child needs help right away, call the National Suicide Prevention Lifeline at 1-800-273-TALK (8255) or the Lane County Child's Crisis Response Program 1-888-989-9990.  These programs can be sources of information and provide helpful services for parents. If you feel there is an imminent threat dial 911, or take your child to the nearest emergency department.
If you have any questions or concerns, please do not hesitate to contact me, or the professionals at the school.  Each building's contact information is is below.  The following link shares a wide range of resources:  PARENT RESOURCE LINK-CLICK HERE
Professionally,
Gary E. Carpenter, Jr. Superintendent, FRSD 28J
FRSD Superintendent Gary Carpenter, 541-935-2253 ext 1201 gcarpenter@fernridge.k12.or.us
EHS Principal, Rick Gardner, 541-935-8200 rgardner@fernridge.k12.or.us
EHS Counselor, Brittany McMillan, 541-935-8200 bmcmillan@fernridge.k12.or.us
FRMS Principal, Olivia Johnson, 541-935-8230 ojohnson@fernridge.k12.or.us
FRMS Counselor, Ryan Chamber, 541-935-8230 rchambers@fernridge.k12.or.us
VES Principal, Lisa Leatham, 541-935-8225 lleatham@fernridge.k12.or.us
EES Principal, Michelle Marshall 541-935-8214 mmarshall@fernridge.k12.or.us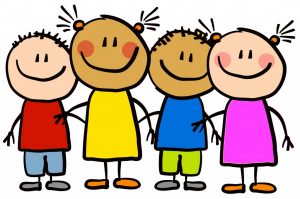 Veneta Elementary is excited to announce that we will be holding our Kindergarten Information Night on Tuesday, March 10th, from 6:00-7:30pm.
Incoming kindergarten students are highly encouraged to attend with their parents. The evening will start with a short presentation for parents (while incoming kindergarten students play a game in the gym with our PE teacher), then students and parents will tour the school and rotate to each of the three kindergarten classes for fun activities. We can't wait to see everyone!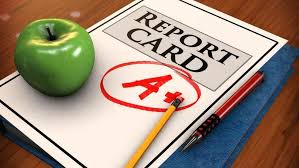 Hello VES Families! Due to the widespread power outage on the Friday, Jan 24th workday, many teachers were not able to access their computer or grades. So that we could give teachers more time, report cards will now be coming home on Friday, February 7th instead of Monday, February 3rd. Please look for these in your child's backpack. Thanks!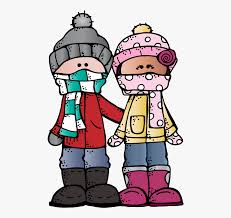 With winter upon us, please make sure you're signed up for flash alerts from the district regarding school delays and/or closures. Click below to access winter weather information.
http://www.flashalert.net/news.html?id=132
http://www.fernridge.k12.or.us/wp-content/uploads/2019/12/2019.2020-Emergency-Closure-Packet-ENG.pdf
http://www.fernridge.k12.or.us/wp-content/uploads/2019/12/2019.2020-Emergency-Closure-Packet-SP.pdf

We have so many events happening in the next few weeks! A December parent letter and calendar will be coming home on December 2nd, but here's a quick rundown of the upcoming dates:
11/21 (Tomorrow!) Picture retakes
11/21-12/17 Kiwanis Canned Food Drive in classrooms
11/21-11/26 Book Fair
11/22 Sports Spirit Day-wear your Duck or Beaver gear (or any other team you love!)
11/22-23 Holiday Bazaar
11/25-26 Conferences
11/27 Kiwanis Community Thanksgiving Meal@VES 11:00am
11/27-29 Thanksgiving Break
12/5 Community Tree Lighting @VES 6:00pm
12/12 Community Light Parade @7:00pm – comes by VES
12/13 Snuggle Up Spirit Day (wear you pajamas!)
12/14 SANTA Project @VES 9:00am-4:00pm
12/20 Holiday Luncheon
It's a busy and fun time of year. Hope to see you at some of these activities!
PALS held a magic show assembly this morning for meeting our school goal in the Jog-A-Thon. It was SO FUN! Lots of students got called up to help with tricks and the assembly ended with Mrs. Leatham getting a pie in the face by our top earner, Sullivan Kirk!
A big THANK YOU to everyone who contributed to the Jog-A-Thon and to PALS for making this such a fun experience for our kids!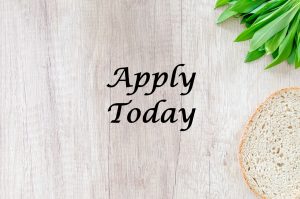 This post is intended to inform and remind folks about the free and reduced lunch program.  Please take advantage of it if you qualify, and if you are not sure, please fill out the application and find out!  It is a tremendous asset to our families and students.  As a reminder, if you qualify for Free or Reduced lunch, breakfast is ALWAYS FREE!  Alan Fullerton our food service director, in conjunction with  his staff, have been working hard to provide healthier and more made from scratch meal options.  Even if you don't use this service consistently, having the option of knowing that  your child can receive free breakfast on those mornings when you are running late, is a great deal!
There are two ways to apply.  Go to this link (click here) print off the application, fill it out and drop off in the front office, or go to this link (click here) and apply directly online.
As a final reminder, you must apply each year.  Those that were eligible in 18-19, remain eligible through September 2019, however beginning Oct 1st if you did not reapply, charges are accruing.  Get your applications in ASAP.  If you have questions, please do not hesitate to contact Renee Ota at rota@fernridge.k12.or.us or 541-935-8218 Ext 2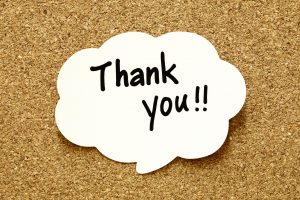 A huge thank you to our students and parents, the Veneta community, and especially our parent organization, PALS, for another EXTREMELY successful Jog-a-Thon.  Everyone's hard work showed through today. We had parents with bubbles at various locations, parents in costumes cheering us on, a policeman running with us, and lots of happy, tired kids.
PALS is still counting last minute donations, but the total is creeping very close to $15,000.
Our VES community is AWESOME!