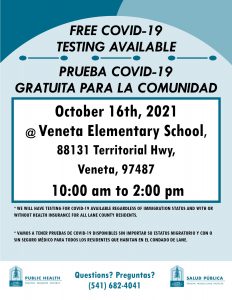 There has been a recent increase in the number of COVID-19 cases in our student population.  As our goal is to keep kids at school for in-person learning, we have partnered with Lane County Public Health to offer a free "DRIVE-THROUGH" testing clinic this Saturday 10/16 from 10-2 in the Veneta Elementary School parking lot.
As the seasons change many of our students are coming down with 'mild symptoms' like runny noses, coughs, and sore throats.  These can be symptoms of a 'regular cold' and can sometimes also be symptoms of COVID-19.   We experienced students coming to school with minor symptoms for several days then ended up being COVID-19 positive this week. We'd like you to take the opportunity to do a free drive-through test this weekend if you or your child are having any cold-like symptoms or have been around anyone who has been sick.   This clinic will also be available for anyone who is NOT having symptoms but would like to be tested "just to be sure".
Anyone in the community can go to this clinic. The test is a swab in the nostril and the results will be called to you in 3-5 days. There are no insurance or ID requirements to get tested.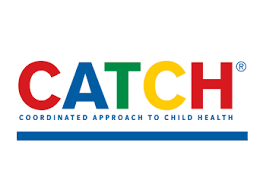 Our first CATCH Day is TOMORROW (October 6th)!
CATCH stands for Coordinated Approach To Child Health, and CATCH Day is a dedicated day to schoolwide healthy living: nutrition and wellness lessons; running on the track; dancing in class; and generally focusing on living healthy lives. We hold CATCH Day on the first Wednesday of each month- be sure your student wears clothes and shoes for exercise!

Veneta Elementary's Virtual Open House will be held tonight, Thursday, September 30th, from 6:00-7:00pm.
Each classroom teacher will be holding two half hour virtual sessions, one starting at 6:00pm and the next starting at 6:30pm. You may join either session from the appropriate zoom link below. 
Our specialists will also be holding open zoom sessions. These sessions will be on a drop in basis and be open from 6:00-7:00pm. Pop on into their sessions with any questions you have about their area of expertise. In addition, Mrs. Leatham, the VES principal, will also have an open, drop in zoom session from 6:00-7:00pm. Stop by with any questions you have!
See you tonight!
Zoom Links for Classroom Teachers (Join at 6:00pm or 6:30pm):
Mrs. Midwood (Structured Learning Center):  https://fernridge-k12-or-us.zoom.us/j/81441511345?pwd=allhUW9oSlloY0dlWU9YYlM1eXlOZz09
Mrs. Atkinson (Kindergarten):  https://fernridge-k12-or-us.zoom.us/j/89729249612
Mrs. Connolly (Kindergarten):  https://fernridge-k12-or-us.zoom.us/j/9754704099
Mrs. Peirce (Kindergarten):  https://fernridge-k12-or-us.zoom.us/j/82666581425
Mrs. Pebworth (1st Grade):  https://fernridge-k12-or-us.zoom.us/j/87891689412?pwd=UFZDRXNPenlnOTN2YlAydlBKWVhPUT09
Mrs. Cutsforth (1st Grade):  https://fernridge-k12-or-us.zoom.us/j/88429915240?pwd=YzM0QkhGZWZWWkV4K3hKWEE0ZjYvQT09
Mrs. Greene (2nd Grade):  https://fernridge-k12-or-us.zoom.us/j/87887764378?pwd=SGdmcVZUSmFXMnpXY3dvWWxkVHVHZz09
Mrs. Messman (2nd Grade):  https://fernridge-k12-or-us.zoom.us/j/83046750268?pwd=VWZqaVZ3ejFkMldBdzEzQk1kUkpTdz09
Mr. Moeller (3rd Grade):  https://fernridge-k12-or-us.zoom.us/my/moeller3rd
Mr. Guill (3rd Grade):  https://fernridge-k12-or-us.zoom.us/j/4082659563
Ms. Taylor (4th Grade):  https://zoom.us/j/2534343454?pwd=NXBhYzhzS1hCcURHTnJvM1VPS2VjZz09
Mrs. Markham (5th Grade):  https://fernridge-k12-or-us.zoom.us/j/91389527490
Mrs. McGuire (5th Grade):  https://fernridge-k12-or-us.zoom.us/j/87255572791
Mrs. Varozza (K-5 Distance Learning Teacher):  https://fernridge-k12-or-us.zoom.us/j/3553494419
Ms. Chen (4th Grade) has already reached out to families to let them know that Open House for her class will be held at a later date (October 5th).  A link will be posted next week for her Open House. Thank you for your understanding!
Zoom Links for Specialists (Drop In Anytime Between 6:00-7:00pm):
Estin Warren (Behavior Specialist):  https://fernridge-k12-or-us.zoom.us/j/8841415505
Jeff Greene (PE Teacher):  https://fernridge-k12-or-us.zoom.us/j/83581202456?pwd=VVZZZFBSZjBVOTF0UlIwanoreFNrUT09
Mrs. Hauge (Special Education Teacher):  https://fernridge-k12-or-us.zoom.us/j/5449400433
Mrs. Leatham (Principal):  https://fernridge-k12-or-us.zoom.us/j/86754887579?pwd=ZktJTnRSV0JlN29yY2ZZQXcrNTdkUT09
Picture Day is fast approaching!
Portrait packages can be ordered online at Lifetouch.com using the VES Picture Day ID: EVTXD2TRC or send payment in the order envelope distributed by teachers last week.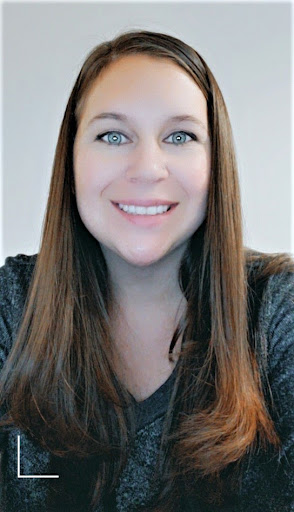 A big welcome to Ashley Fischer, our new K-5 Elementary Counselor! After many years without a school counselor, we are excited to finally have one working in our schools. Ashley will be splitting her time between Veneta and Elmira Elementary Schools this year, as she supports our families and students. Look for a letter with more details coming home Monday!
Welcome, Ashley!
Join us on Thursday, September 23 from 6:00-7:00 pm to learn more about the what it's like to work in the Fern Ridge School District!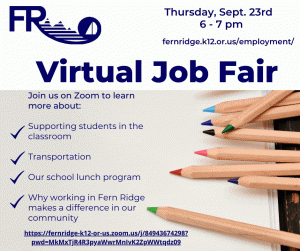 Beginning Monday, September 20th, FRSD Superintendent Gary Carpenter will hold community Q and A Sessions be from 5:30-6:00 PM.  These will occur every month, on the night of the FRSD School Board meetings (typically the 3rd Monday of the month), for as long as they are helpful and utilized by the community.  Each month there will be 5-10 minutes of information shared by the the District, followed by approximately 20 minutes of available time for those in attendance to type questions in the chat. We hope in future months the district will be able to present information on a wide range of topics, however this first meeting will probably be focused on all things COVID-19, although questions on any topic will be accepted. Any questions we don't have immediate answers to will be followed up with the following day.  We hope our families find this useful, please share this with your family and friends.  The link for each meeting will posted on the website as they approach.  The link for Monday's meeting is: https://fernridge-k12-or-us.zoom.us/j/88212696504
Hello Veneta Elementary Families!
As many of you know, we've had some issues with late buses this week. The bus barn has modified some of the routes to try to get students to school and home in a more timely manner. Click on the link below for the updated times and stops. In addition to this post, students who ride the bus will be coming home with notes regarding any changes to their particular route. We have also posted the new routes on the front door of the school.
Thank you so much for your patience as we navigate this new school year!
Dear Families,
Recently, we learned that a student on campus has tested positive for COVID-19.  As members of the school community, we understand that this might raise concerns alongside a caring response. 
At this time, we are conducting contact tracing (if they have been on campus during the infectious period) which includes but is not limited to: reviewing cohort logs, interviewing  staff, and checking cameras.
If contact tracing determines that your child is a close contact and needs to be quarantined, you will be personally contacted by school staff within 24-48 hours of the school being notified.
While it is our goal to keep students in school, please be vigilant in regards to watching for primary COVID symptoms. Primary symptoms include: fever of 100.4 or higher, cough, congestion, chills, shortness of breath, difficulty breathing, new loss of taste or loss of smell.
We will keep you updated with any new information as it comes out, while meeting the requirements to honor everyone's right to privacy.
If you have any questions, please contact Lisa Leatham, Veneta Elementary Principal, at lleatham@fernridge.k12.or.us or Nurse Elliott, our district nurse, at selliott@fernridge.k12.or.us.