I picked up the box of the Lifetouch spring pictures from UPS yesterday! I'll be in front of Veneta Elementary to distribute them tomorrow, Wednesday June 24th, from 12:00pm-2:00pm. Stop by and grab yours if you're able to. If not, I'll be taking the remaining picture packets to the district office and they can be picked up there between 7:30am and 4:00pm on weekdays, all summer long. If neither of these options work for you, we'll hold on to them and you can grab them at registration in August.
Thank for your patience!
Lisa Leatham 🙂
We just received word that the Lifetouch spring pictures taken on March 5th will be here early next week. YAY!!!
Once I have them in hand, I will be setting up a time frame to be at the school to distribute them- most likely Wednesday or Thursday (6/24 or 6/25). I don't want to set up a date and time yet because I won't believe they're here until I actually see them. 🙂
If you aren't able to come during the set time frame, they will be at the Fern Ridge District Office for pickup. Stay tuned for details next week. Thanks for your patience!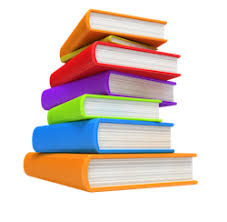 It's that time (finally)!!!
"Distance Learning" is coming to an end soon, and we need to get textbooks back to classrooms so our teachers and students have them for next year. We are holding a book return on Monday, June 8th, from 10:00-12:30 and 1:00-3:00 in the bus loop. Lots of Veneta Elementary staff members will be there to collect textbooks from your car windows and to say a final goodbye for the year. PALS has graciously donated goodie bags for each child as an end of year gift. They'll be handed out during the book return. Please remember that as much as we'd love to hug all our students to say goodbye, students and families must stay in vehicles in order to keep a social distance. If for some reason you aren't able to come to the book return on Monday, the office will be open from 8:00-2:30 daily through June 19th to drop books off.
We can't wait to see you on Monday!
Planning for the Veneta Elementary yearbook was just getting started when the pandemic school closure occurred in mid-March. Lifetouch has agreed to waive their normal yearbook submittal deadlines and is allowing VES to create a 2019-2020 yearbook at this late date. It will most likely be published and ready to go out to families in mid to late July. The cost is $10 and the ordering is entirely online. When yearbooks come in during the summer, we'll arrange a couple of pick up dates and also have the them available when the office opens in August. We're super excited to document this crazy school year!
Link and school code for ordering:
ID code 6868920
Today is DOUBLE meal day.  Meals will come in larger bags that include 2 breakfasts and 2 lunches.
No Meal Service Tomorrow.
No Meal Service Monday due to the Memorial Day holiday.
Meal service and packet-pickup/deliver continues on Tuesday, May 26th!
To help reduce costs this year in anticipation of budget cuts next year, we are reducing office hours and teacher availability hours for the remainder of this school year. The VES office will be open from 8 AM to 2:30 PM Monday through Friday starting today, May 18th. VES teachers will be available by phone or email to help students from 8 AM to 2:30 PM Mondays thru Fridays, as well as being available for previously scheduled calls outside these hours. Please see the FRSD website for additional information.
Please see the dates and updated information regarding the meal service and packet pick-up schedule through Tuesday, May 26th:
May 18th (Today):  Normal meal service + packet pick up routes taking place.
May 19th & 20th (Tuesday and Wednesday): Normal meal service.
May 21st (Thursday):  Double meals being served this day (2 lunches + 2 breakfasts due to no deliveries on Friday).
May 22nd (Friday):  No service due to it being a non-contract day for FRSD Classified staff.
May 25th (Monday):  No service due to Memorial Day.
May 26th (Tuesday):  Normal meal service resumes  + packet pick up routes taking place.
FRSD Families, in partnership with DHS and ODE, who have been enrolled in the Free/Reduced Lunch program or who may now be eligible with the current health emergency, will receive $5.70 per child per day in assistance on an EBT (Oregon Trail card for March-June).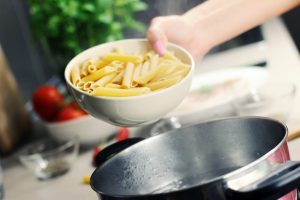 The Fern Ridge School District and Chartwells staff are currently working on getting ODE our updated information.  They, in turn, will pass along to DHS to make this happen.
If you are currently enrolled in the Free/Reduced Lunch program, no further action is needed.  Our understanding is that those who already receive SNAP benefits will receive a supplement automatically on their EBT card.  Those who don't have SNAP will receive an EBT card with the issuance by mail.  The payments will be retroactive to March 16th, 2020.
This program is only available to families with students currently enrolled in FRSD.  Parents/families who have not been on free/reduced lunch may now be eligible due to the current economic/job situation with COVID-19.  Families are encouraged to apply with the school district.  Your information will be picked up with a 2nd data submission to ODE.  The benefit amount will be pro-rated to the 1st of the month of the student enrollment date.  If you would like to pursue becoming eligible now, you should apply immediately.  For information on how to apply, as well as contact information for our food service staff, please visit the following webpage:  https://www.fernridge.k12.or.us/?page_id=337
Mrs. Herbert and Mrs. Perrier from EES are planning a 3k virtual fun run!  The flyer below includes most of the information you need.  Also included at the bottom of this post is a "virtual bib" and a "virtual finished picture banner."  You do not NEED either one of these items, but they are there for your convenience and fun if you want one.  The bib can be printed (with any number you want)–and worn when you run, and the "banner" can be held up when you and or your family finish your run and want to take a picture!  The pictures can be emailed to the email address on the flyer.  Anyone that sends in a picture will be eligible for a grand prize drawing of a one year Family Pass to Willamalane Parks and Recreation.  The pictures sent in will also be used in a video that will go out on social media.  If you want to be included in the drawing, but not in the social media posts, just mention that in the email that you send.