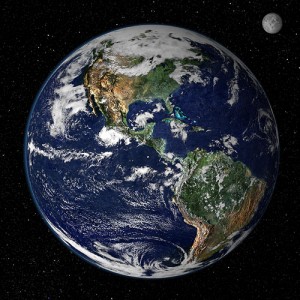 Below are links to sites parents can use to help support their child' success in school:
IXL: A site with standards-aligned practice in math and language arts by grade level. All students have a username and password that has been given to them at school. Contact your child's teacher if you're unsure of your child's login.
Calculation Nation: An online site with games for upper elementary and middle school students to practice math concepts such as fractions, factors, symmetry, etc.
Khan Academy: A collection of short videos teaching students K through college math, science, and social studies. The site is free and is especially useful in visually explaining abstract math concepts.
Fun Brain: A collection of fun games and puzzles that reinforce math and reading skills. It can be differentiated for grade levels K-8.
BJ Pinchbeck Homework Helper– Created in the 1990's by nine year old BJ Pinchbeck, this small online references has evolved into a comprehensive research site with hundres of homework help links. Topics include art, computer science, English, foreign languages, health, math, music, science, and social studies.
Math Playground– This site is intended for elementary and middle school students. Site visitors can play math games, solve logic problems, watch math videos, and much more.
Starfall– This is a free website that teaches children to read with phonics and phonemic awareness. There are lots of games kids can play that will help them practice their reading skills. This sit is especially designed for students second grade and younger.
Hands on Banking– A fun site that introduces students to money, budgeting, and other basic banking concepts. Children learn these important concepts through a fun interactive platform.
Cool Math 4 Kids– This site has fun math games for all ages and ability levels. Students can play games and learn multiplication, fractions, shapes, etc. Includes puzzles and "brain benders." Great site for all age.
Amusement Park Physics– Kids will get "hands-on" experience with the laws of physics as they design roller coasters and other amusement park rides. Students can put together different designs and see what happens.
Weather Wiz Kids– Students can learn about the weather including weather events like hurricanes, tornadoes, etc. This site has tons of kid-friendly information and games .
How Stuff Works– This is a fascinating site for kids of all ages and filled with interesting, off-beat information, games, video, etc. Sample topics  include"The Ten Grossest Things in Your Body Right Now" and "What if America had lost the revolution?" Parents may want to explore the website with younger children.
Science Experiments You Can Do At Home– The title says it all. This is Science Bob's website and it has lots of fun experiments kids can do with their parents help at home.
Interactive Science Links– This is a wonderful site that serves as a gateway to other sites. Kids will find links to sites on animal adaptation, body systems, constellations, habitats, food chains, dinosaurs, life cycles, natural disasters, etc. Many of the sites linked to feature games where kids can have fun while they learn.
Reading Is Fundamental Reading Planet Game Station
Brain Pop Jr Reading and Writing Games
Educational Literacy Apps- Reading Rockets website has compiled lists of the best apps for building print awareness, phonics, vocabulary, comprehension, spelling skills, and writing skills.   http://www.readingrockets.org/teaching/reading101/literacyapps
Common Sense Media has also put together a list of the best apps for learning to read. Their list is organized by age.
https://www.commonsensemedia.org/lists/learn-to-read-apps-games-and-sites