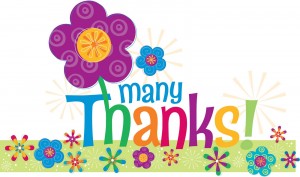 Thank you to our new and sixth grade families who came to our New/Sixth Grade Student Registration yesterday. We registered 82 students throughout the day. It was exciting to meet so many new students and incoming sixth graders. We want to thank 
Cassie Babcock 
and 
Sam  Yliz 
for their help during the day and night event.  We especially want to thank 9th grader 
Naomi Pew
 and 8th grader 
Annabelle Purkey 
for their help. Naomi and Annabelle gave up their summer day and volunteered to lead school tours for new students, sixth grade students, and their families. They did a great job showing off our school and making students and their families feel comfortable and welcomed. Thank you again Annabelle and Naomi. And we can't forget a thank as always to our amazing secretary 
Shelby Humphrey 
for organizing and running our registration event.
If you have a new student or a sixth grade student and missed yesterday's registration, you can register next week during returning student/7th/8th grade registration. That will be happening on Tuesday the 22nd from 7:00 AM to 7:00 PM, Wednesday the 23rd from 8:00 AM to 3:00 PM, and Thursday the 24th from 8:00 to Noon.

And don't forget that in order to accommodate our evening hours during registration, the FRMS office will close early (noon) on Friday, August 18th and Friday, August 25th.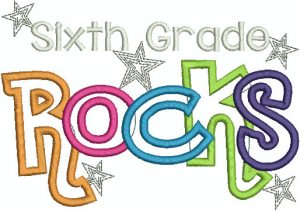 Just a reminder to all sixth grade families that 6th grade registration and new student registration at FRMS will be Wednesday, August 16th from noon to 8 PM at Fern Ridge Middle School. If your child attended Veneta Elementary or Elmira Elementary last year, they will still need to be registered for FRMS. While some of the registration paperwork can be completed online (check our school website for more information) registration does need to be completed in person. Families that cannot make registration on the 16th are welcome to come to 7th/8th grade registration on August 22nd from 7 AM to 7 PM, August 23rd from 8 AM to 3 PM, and August 24th 8 AM to Noon.
At registration you will also have the OPTION or  to purchase the following items by cash or check:
FRMS 23-24 Yearbook ($18)
FRMS Spirit Shirt ($10)
FRMS P.E. Shirt ($7)

Please note that while purchasing a P.E. shirt is optional, students are required to have athletic style clothing for their P.E. class. They cannot wear crop tops, tank tops, blouses, or button up shirts to play P.E. They also must wear pants or leggings or sweats that they can move in and athletic shoes, no heels or sandals or flip flops or dress shoes. Students can choose to keep clothes/shoes for P.E. in their gym locker and change or they can wear athletic style, P.E. appropriate clothing to school.
All proceeds from the sale of our Spirit Shirts go to support student body activities.
If your child will not be attending FRMS this year, please let us know. It helps us to have accurate numbers for our planning and getting ready for the start of school.
On behalf of Mrs. Hohnstein and Mr. Franklin, we wanted to share with you the dress code for FRMS P.E. classes. As was announced last Spring, students are not required to wear a FRMS P.E. T-Shirt. However they are required to dress appropriately in clothes that promote active participation in P.E.

P.E. Dress Code
Students are not required to wear FRMS P.E. shirts. However, they are required to dress appropriately for their P.E. classes in athletic style clothing. Appropriate dress for P.E. includes
T-shirts or sweatshirts
No crop tops, blouses, button down shirts, or tank tops
Sweats, leggings, or pants that they can comfortably move around in
Athletic shoes. (No sandals, high heels, flip flops, or dress shoes, no "Hey Dudes" or "Crocs")
Students may either keep clothes/shoes in their gym locker and change for P.E. class or wear P.E. appropriate/athletical style clothing/shoes to school.
Please let us know if you have any questions or concerns. Thank you in advance for helping your child to be successful in P.E.
Families wanting to register their new or returning Fern Ridge Middle Student online, should click on the link below and follow the directions provided. They can also click on the tab on the right side of this page that says "Online Registration 23-24 School Year".
Families should be aware that even if they register online, they still need to come into the building during our on-site registration times to complete the process.
In person registration for new students and sixth grade students is August 16th from Noon to 8 PM. In person registration for returning students is August 22nd from 7 AM to 7 PM, August 23rd 8 AM to 3 PM, and August 24th from 8 AM to Noon.
Welcome to the start of a brand new school year at Fern Ridge Middle School. We can't wait to meet our new students.  Whether new to the district or just new to FRMS, we are looking forward to meeting you and getting to know you this school year.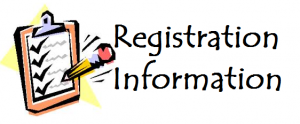 Registration for new students (6th, 7th, or 8th)  and incoming sixth grade students will be Wednesday, August 16th from Noon to 8 PM at Fern Ridge Middle School. For students new to the district, we will need verification of residency, birth certificate, and immunization information. School tours will be available during registration for students and their families.
P.E. Update: Students are not required to wear a FRMS P.E. shirt during P.E., but they are required to wear athletic wear during P.E. That includes gym shoes (sneakers), shorts/sweats/leggings that they can move around in, and a t-shirt. No sleeveless shirts, tank tops, or crop tops during P.E. We encourage students to either make sure their daily outfits are P.E. appropriate or keep shoes and clothes for P.E. in their gym locker. Students will be given an opportunity to change into their P.E. outfits.
Students will have the option of purchasing a FRMS P.E. shirt during registration for just $7. We will also have FRMS School Spirit shirts available as well during registration for $10. Sales of the Spirit Shirt go towards supporting student activities throughout the school year.
For the complete school supply list for 23-24, please click below. While backpacks are not allowed in the classroom, students can keep their backpacks in their lockers.
Fern Ridge School District is waiving required registration fees for the 23-24 school year.
If your student is new to the district or a sixth grader and you miss registration on the 16th, you are welcome to come in during our regular registration the next week. Registration for all students (returning, sixth grade, or new) will be Tuesday, August 22nd from 7 AM to 7 PM, Wednesday August 23rd from 8 AM to 3 PM, and Thursday, August 24th from 8 AM to Noon.
To allow us to be open late on the 16th and the 23rd, the FRMS office will close at noon on the 18th and 25th.
There will be an opportunity for families to complete some of the registration process online. Look for additional posts over the next few days with more information.
May 15th thru May 19th FRMS students will be participating in a series of sexual abuse prevention classes during their Social Studies class. Required by Senate Bill 856 otherwise known as Erin's Law, these classes focus on helping students recognize their own power in preventing child sexual abuse, the red flags to look for, and what to do if they or someone they know is in an abusive situation. We will be using "Personal Power" which is part of the Safer Smarter Teens curriculum put out by Lauren's Kids. Here is the link to their website: https://safersmarterteens.org/
Attached to this post is a summary of each lesson and the objectives for that lesson for parents and families to review. Families are also welcome to review the entire curriculum in the school office. We encourage families with questions to review the information provided and/or stop by to review the full curriculum.
Families can opt their child out of these important lessons by contacting their child's Social Studies Teacher in writing and asking for an alternative assignment.
Personal Power Parent Summaries and Objectives
Prevención del abuso sexual Información para padres
We are required to share with families our Immunization Rates and how they compare to Lane County as a whole. Click on the link below for a chart comparing our immunization rates with each required vaccine to the immunization rate for Lane County.

Save The Date: This year's SANTA Toy Giveaway will be Saturday, December 10th from 9 AM to 3 PM in the Veneta Elementary School Gym. This is an opportunity for any Fern Ridge Family in need to pick up presents and gifts for children birth to 18. No income verification is required, but you must be able to prove that you are a resident of the Fern Ridge School District and have proof of age for each child.
No infants or children are allowed inside the gym during the giveaway.
Click on the flyer below for more information.
November 15, 2022
Fern Ridge Middle School Families, 
As health officials have predicted it's shaping up to be a nasty flu season.
Fern Ridge Middle School  is  very close to  meeting the requirements for an "Influenza Outbreak" as defined by Lane County Public Health.  As of today (11-15-22)  Fern Ridge Middle School has 28% of its enrolled students and several staff members that are out due to flu-like illness.   
We are actively working on mitigation measures, tracking illnesses, and parent communication to try to slow this outbreak. The schools are increasing their cleaning procedures and diligently screening students for symptoms. We do not expect any school closures related to illnesses.
There are other cases of influenza within the other Fern Ridge School District schools and it is reasonable to predict those schools will soon have increased cases. Please know there are  other school districts that are also experiencing high volumes of influenza cases.  
What you can do to help?
Please do not send your child to school if they have had a fever within 24 hours. 

Please remind your child to practice germ control measures 

Wash hands or use hand sanitizer often

Do not touch your face 

Cover coughs

Consider wearing  a mask if you or someone around you doesn't feel well 

If you do want to have your child tested for flu/rsv/covid, please try to do so through your primary care provider as urgent care and emergency departments are currently overwhelmed. (Orchid health does not do flu testing but they do have the flu vaccine). 
**Please know that in addition to this increase in flu cases the state of Oregon has recently declared a state of emergency due to a significant increase in RSV cases among children.  RSV is spread the same way influenza is spread.   RSV can be very dangerous for small children, even leading to hospitalization. 
Please feel free to reach out to me with any questions,
Nurse Elliott
Fern Ridge District Nurse,     selliott@fernridge.k12.or.us