Below is a link to some at home activities from Deb Levinson who is our Speech/Language Pathologist. If your child sees Mrs. Levinson, these activities will help them maintain their articulation and language skills
Just a reminder that the middle school supplemental learning packets are available online or can be picked up at the school between 10 AM to 2 PM Thursday and Friday. If your child needs help or has any questions about the work in their packet, feel free to call the school during those hours and we will connect you with teachers who can help.
The packets are optional and do not need to be returned to the school or graded by teachers. The answer keys have been posted online and were included in the pick up so families can check their students work. To find the online links, click on the tab that at the top right that says COVID 19 and on then click on the right side link to Supplemental Learning.
The packets are  meant to be a tool for students to practice their skills during this closure. We have made available two weeks worth of practice materials in reading, writing, and math to help bridge the gap until we implement the new "Distance Learning for All" initiative, which should be mid-April. Watch for updates and information on what that will look like for your child as we continue our planning.
DISTANCE LEARNING: FRSD Students and Families,  in accordance with the Governor's order on Monday night, the district is diving deep into looking at moving from supplemental learning opportunities, to distance learning.  Our goal is to have the framework of this in place and ready to go by Monday, April 13th.  Until then, please continue to utilize the supplemental resources.  For the families of our Seniors, I continue to wait on guidance from ODE on this.  They continue to say it is on the way, and it continues to get delayed.  As soon as this information is released, we will pass along to our families, along with what the recommendations will look like in Fern Ridge.
MEAL SERVICE:  Today was our first attempt at expanding meal service with 13 different bus routes (2-3 stops per route).  Despite some minor logistical issues we will refine tomorrow, it was a tremendous success.  We were able to serve 886 meals.  Last week in Fern Ridge, we served just under 3000 breakfasts and lunches combined. Thank you to our staff that handed out meals at the service locations, as well as all of the drivers.  For more details on this service, where the buses will stop (and times), please visit the meal section of the  COVID-19 CLOSURE PAGE at this link: (click here).
Packets of supplemental work in language arts, math, and P.E. are available today, Thursday, and Friday from 10 Am to 2 PM. To help with social distancing, the packets are in tubs in front of the school so family members picking up do not need to enter the building.. There are materials for this week and next and the answer keys.
Look for more information to come about how to access the distance learning that will start mid-April.
If you asked to have a packet mailed to you, we will be mailing them tomorrow. If you asked to have it mailed but can pick it up, it would be great if you could as our wonderful teachers have put together a lot of work that translates into heavy packets to mail. Just let us know you want to switch from having it mailed to picking it up.
Call us if you have questions. Office hours this week are 10 AM to 2 PM
Thank  you.
FRMS Staff
We've had some questions about where to find the online resources for middle school so here is some clarification.
The District has created a new tab for all COVID-19 school information. Click on that tab.
Once that tab is opened, there will be a list of links on the right hand side.
Finally, the Supplemental Learning page is divided into sections by grade level spans. Each section has the link for the online resource
s as well as the links for the printable work packets.  While the printable packets only include math, language arts, and P.E. we've provided links to online resources in social studies, science, music, and art as well as language arts and math. We've even included links to virtual field trips you can take with your child during this closure.
Additionally, to help support our students emotional, social, and mental health needs during this closure we've also included some links and resources to help in that area.
Look for the answers to the printable packets to be posted in the same spot as the printable packet  very soon. We wanted to give students a chance to work on the packets first, before we provided the answers. But we should have the answers up in the next day or so.
Don't forget the FRMS Office will be open from 10 AM to 2 PM the remainder of this week and next week if you have questions. We can also connect you with teachers if you have a more specific question.
Check this space and the main district page for more information and updates as we move forward with the switch from supplemental practice to distance learning.
Thank you!
One more reminder- Yearbook is still looking for pictures from the school year and of students during the closure. Email those to pwondra@fernridge.k12.or.us
From Gary Carpenter:
Families and Students:
Over the past few days the district staff have made significant progress.  In the main menu above, you should now see a tab that says "COVID-19 CLOSURE."  This page will contain information and links on most topics around school closures going forward, including all supplemental learning resources.  We will update these supplemental learning resources each Wednesday.  The first update from the initial information available now, will be April 8th. The only thing not currently included in these links are "printable packets."  We hope to have those available by Wednesday, April 1st.
As I mentioned in the last update, all families should expect a call tomorrow or Tuesday.  If you do not receive a call by the end of the day Tuesday, please contact your respective school between the hours of 10:00 AM and 2:00 PM beginning Wednesday, April 1st.  If you have multiple students in the District, you will probably receive multiple calls.
Thanks for your continued patience as we navigate this new way of doing things.
First, we hope all of our FRMS students and families are staying safe and healthy during this extended closure. We are still working on putting together the yearbook.  We are in need of the following:
Photos from school events that students or family members may have taken- photos of students dressed in Halloween costumes, playing basketball, at a dance, or just hanging out in the commons.
We want to include pictures that show how students have been spending their time during this extended closure in the yearbook as well. If students have been learning how to knit or hanging with their pets or reading their favorite books- if you have a great picture of your student during this closure and would like to share it, we would love to see if we could work it into the yearbook.
Please send any pictures you might have to pwondra@fernridge.k12.or.us     Thank you and stay well.
From Gary Carpenter, FRSD Superintendent:
FRSD Families:  Some general information and updates:
 Meal service begins TODAY (March 16th) at VES– Drive through and pick up only.  Kids must be in car.  Ages 1-18 are served! 11:00-12:30
Virtual or remote learning:  At this time, the district is not pursuing this option.  That may change if the mandated school closure extends.  One important perspective I would share with parents around the topic of continuing academics during the closure is this.  It is OK if parents want to engage in this, and try to support their students academically.  It is ALSO just fine to allow your kids to be kids during this closure.  The way adults respond and act around this pandemic can cause significant stress and anxiety.  There is absolutely no reason to add to that stress and create conflict between parents and students by forcing academic time.  Every child is different, so some may welcome this, however for most, simply having a 30 to 60 minute reading time (especially at the elementary and middle school level) of some fun book that they would enjoy is plenty. Your child is going to get far more during these two weeks off during this stressful time, by just being allowed to be a kid.  Bottom line, keep the academic stress low.
The district office will remain open through the closure, schools will not.  Staff will return to the buildings on Monday, March 30th.  If something changes around the mandated closure, we will notify folks immediately.
Assuming students return on Wednesday, April 1st, expect that Friday "non-school" day to be changed to a school day.  More information to come as decisions are made.
Continue to practice social distancing and appropriate hand washing and other measures during this break.
Feel free to contact the district office if you have specific questions at 541-935-2253, or email me at gcarpenter@fernridge.k12.or.us
Gary Carpenter, Superintendent-FRSD 28J
Below is our plan to provide food service to our families, and what we will need from you in order to participate.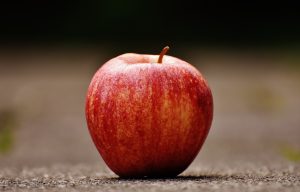 It will occur at VES only, but all district students are welcome.
We will have a parking lot drive-through set up. Hopefully the directions and information in the parking lot will be clear.
There will be no sit-down service inside.
In order for us to "count" it as lunch service to a student, the student(s) MUST be in the car, or on site if walking.
The student will get a complete cold sandwich sack lunch, as well as a breakfast for the following morning.
There will be staff in the parking lot to take names/#'s in order to charge to the right account, or to the right free/reduced account
The service will take place Monday through Friday.
The service will not occur during Spring Break
We will resume the service on Monday and Tuesday, March 30th and 31st.
We have been able to coordinate with our partners at  Chartwell's, and our great local staff, to come up with a food service plan for today.
For today, buildings will serve a normal breakfast and lunch.  Staff and parents are welcome to purchase lunches.  Students that come are welcome to purchase, or receive their usual free breakfast/lunches!
Below are the times of the services, just for today, Friday March 13th.
VES:  Breakfast 7:30 AM-8:30 AM     Lunch 11:30-12:30 PM
EES:  Breakfast 7:30 AM-8:30 AM     Lunch 11:30-12:30 PM
FRMS:  Breakfast 7:30AM-8:30 AM   Lunch 11:30-12:30 PM
EHS:  Breakfast 7:30AM-8:30 AM     Lunch 12:00-12:30.
We are working on a plan for next week that will probably be more of a "drive-through" grab and go, and not occurring at every facility, although all kids regardless of which FRSD school they attend are welcome.  Stay tuned for information regarding next weeks schedule.