English/Language Arts SBAC testing for 6th and 7th grade students has started this week. They have reduced the amount of testing students have to take this year. This year students only have to take the short answers/multiple choice section for both math and language arts. The longer, more complicated Performance Task has been eliminated.  Instead of it taking 2-3 hours to complete the ELA, this year they are estimating each test to take just under an hour. 8th grade students do not need to take the ELA test this year.
State testing in Math will start on May 18th for 7th and 8th grade students. Again, the test has been cut back with the Performance Task eliminated. The test itself should take about an hour for students to complete. 6th grade students do not have to take the Math test this year.
We understand that having state testing take place this year seems counterproductive. We want to stress that the state tests aren't part of student grades or used for individual reasons. However the information teachers will get from these tests is going to be essential in helping us plan for next year and determine what skills/concepts need extra practice and remediation.
If you want to opt your child out of state testing, the deadline is noon on Friday, May 14th. 
Click here for the link to the Opt Out form:
First, I want to thank those families who participated in our survey and gave us feedback about 8th grade promotion.
66% of FRMS parents wanted us to have a gym ceremony, even limiting each student to only two guests  and  holding an A and B ceremony to keep the number of participants down to allow for social distancing. After surveying parents, we also surveyed 8th grade students with the same results- the clear majority of students wanted a ceremony in the gym as well, even with the two guests per an 8th grade student restriction.
So we are happy to announce our plans for 8th grade promotion on June 16th. We are hoping to have two ceremonies with limited guests. The complete information is in the link below.
One big caveat though- as our families know Lane County went back into Extreme Risk. We can only hold our gym ceremony if the county is in Low Risk. Therefore if on either June 4th or June 11th, Lane County is in Moderate, High, or Extreme Risk we will have to cancel the gym ceremony and switch to a drive thru type ceremony.
Please click on the link below for information about 8th grade promotion this year. I ask that you read through the information carefully and call the school if you have any questions or concerns. Olivia Johnson, FRMS Principal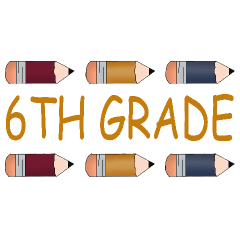 6th Grade Parents
1.  Outdoor School Day Camp will be May 4th thru May 7th, essentially Tuesday thru Friday next week.
2. All students who returned their permission slip should plan on attending all four days- regardless of whether they are A or B or Options students.
3. Students not riding the school bus to school should be at school by 8:20.
4. Backpacks are required. Students will be carrying their lunches, supplies, etc. with them all day.
5. If you are sending your child with snacks or lunch, please remember Camp Wilani has a No Nuts policy.
Just a few reminders as we move into fourth quarter:
Report cards will be mailed home at the end of this week.
Families have the option of requesting "pass/no pass" instead of a letter grade for the semester in any subject they chose. If, after reviewing your student's report card, you want this option for the semester just call the office and let us know.
 Families can make the switch to "pass/no pass" up until the end of the school year. So as you monitor grades in Home Access and/or Google Classroom, just call the office if you want the "Pass/No Pass" option for your student.
If families requested "Pass/No Pass" for first semester, we will continue that for second semester unless asked to switch back. However third quarter grades will be letter grades. Remember "Pass/No Pass" only applies to the semester grade.
Don't forget to switch the "RC" box in  Home Access to 4 to make sure you are checking your child's grades/classwork for fourth quarter.
At anytime if you have any questions about your child's grades or academic progress, teachers are available on Mondays to meet with families. They can also be reached by email or through the school office.
Important: Because we now have a number of students attending four days a week Tuesday thru Friday, we have had to make adjustments to our bus schedule. Below is the link for the new bus stops and/or bus times that will take effect next week. We encourage you and your middle schooler to take a minute and check  their bus route to make sure you are aware of any changes. If you have any questions, reach out to the bus barn at 541-935-1969
Thank you.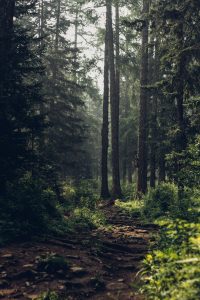 We are getting excited about Outdoor School coming up May 4th through May 7th for all 6th grade students.
Please remind your students to bring back their paperwork- the permission slip, the medical information sheet, and the rules sheet all signed by either April 20th or 21st.
As of April 15th, we still have approximately 60 students who have not yet returned their paperwork.
Extra hard copies are available at the school and at the link below: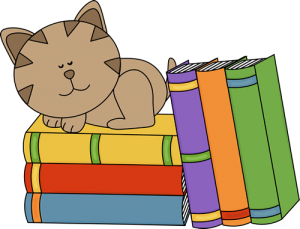 With the beginning of fourth quarter on Tuesday the 20th, we are making some changes at FRMS.
We  are changing cohorts for fourth quarter. We want students to have the opportunity to be in class with a new peer group and to have the chance to have lunch with a new peer group. One of the things we have been hearing from students is that they miss seeing their friends in other cohorts. In a normal year, students would be in seven different classes and have the opportunity to socialize with  just about their entire grade. We can't do that this year, but we can rearrange cohorts to give students the chance to be with a different group of peers this last quarter.
In addition to benefiting students, changing cohorts also allows teachers to equalize class size and improve classroom chemistry.
Some of our students (15 at each grade level) will now be attending school every day and have been placed in their own cohort. With the school on a A/B schedule, pulling this group into their own cohort means they don't have to sit through the same lesson twice and teachers can use the four days to provide targeted instruction and increase engagement.
Students will learn their new cohorts when they arrive on either Tuesday the 20th or Wednesday the 21st.
FRMS Leadership class is proud to present our 2021  Virtual Talent Show. Congratulations to all of our artists and thank you to Mrs. Hohnstein for putting this together.
As many FRSD families may have heard by now, the U.S. Department of Education recently denied the Oregon Department of Education's request for a waiver of summative testing for the 2020-2021 school year. Due to this decision, the Fern Ridge School District is currently beginning the process of readying our staff and students for state assessments.
ODE's window for state assessments is April 13-June 11, however, each individual school will set their own testing dates within that window. Due to the nature of this school year, ODE has shortened the blueprint and the time each assessment takes, as well as reducing the number of required assessments at each grade level. The table of required assessments, optional assessments, and approximate test time frame is below. All students will have the opportunity to take all available grade level assessments.
If families do not want their child(ren) to participate in state assessments this year, the link to opt-out of the Math and ELA assessments is below. Please fill out and return to your child's school as soon as possible. They will be accepted until the day before testing begins (dates vary by school). Science has a separate student exemption procedure. See note below for an explanation of that process. If you are not opting your child out, your child will participate in the required (not optional) state testing with their grade level. If you wish for your child to participate in the optional assessment opportunity, please contact your child's teacher and/or school.
Thank you for your continued support! Continue reading →