Important: Because we now have a number of students attending four days a week Tuesday thru Friday, we have had to make adjustments to our bus schedule. Below is the link for the new bus stops and/or bus times that will take effect next week. We encourage you and your middle schooler to take a minute and check  their bus route to make sure you are aware of any changes. If you have any questions, reach out to the bus barn at 541-935-1969
Thank you.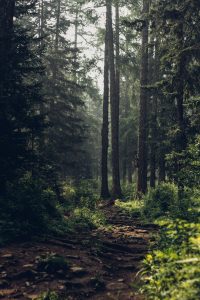 We are getting excited about Outdoor School coming up May 4th through May 7th for all 6th grade students.
Please remind your students to bring back their paperwork- the permission slip, the medical information sheet, and the rules sheet all signed by either April 20th or 21st.
As of April 15th, we still have approximately 60 students who have not yet returned their paperwork.
Extra hard copies are available at the school and at the link below: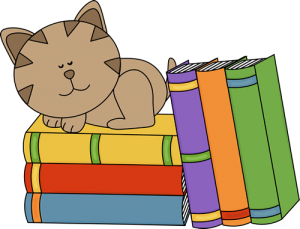 With the beginning of fourth quarter on Tuesday the 20th, we are making some changes at FRMS.
We  are changing cohorts for fourth quarter. We want students to have the opportunity to be in class with a new peer group and to have the chance to have lunch with a new peer group. One of the things we have been hearing from students is that they miss seeing their friends in other cohorts. In a normal year, students would be in seven different classes and have the opportunity to socialize with  just about their entire grade. We can't do that this year, but we can rearrange cohorts to give students the chance to be with a different group of peers this last quarter.
In addition to benefiting students, changing cohorts also allows teachers to equalize class size and improve classroom chemistry.
Some of our students (15 at each grade level) will now be attending school every day and have been placed in their own cohort. With the school on a A/B schedule, pulling this group into their own cohort means they don't have to sit through the same lesson twice and teachers can use the four days to provide targeted instruction and increase engagement.
Students will learn their new cohorts when they arrive on either Tuesday the 20th or Wednesday the 21st.
FRMS Leadership class is proud to present our 2021  Virtual Talent Show. Congratulations to all of our artists and thank you to Mrs. Hohnstein for putting this together.
As many FRSD families may have heard by now, the U.S. Department of Education recently denied the Oregon Department of Education's request for a waiver of summative testing for the 2020-2021 school year. Due to this decision, the Fern Ridge School District is currently beginning the process of readying our staff and students for state assessments.
ODE's window for state assessments is April 13-June 11, however, each individual school will set their own testing dates within that window. Due to the nature of this school year, ODE has shortened the blueprint and the time each assessment takes, as well as reducing the number of required assessments at each grade level. The table of required assessments, optional assessments, and approximate test time frame is below. All students will have the opportunity to take all available grade level assessments.
If families do not want their child(ren) to participate in state assessments this year, the link to opt-out of the Math and ELA assessments is below. Please fill out and return to your child's school as soon as possible. They will be accepted until the day before testing begins (dates vary by school). Science has a separate student exemption procedure. See note below for an explanation of that process. If you are not opting your child out, your child will participate in the required (not optional) state testing with their grade level. If you wish for your child to participate in the optional assessment opportunity, please contact your child's teacher and/or school.
Thank you for your continued support! Continue reading →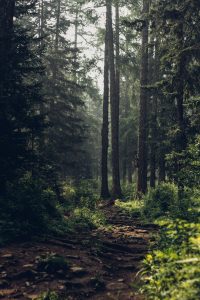 FRMS 6th grade students will attend Outdoor School Tuesday May 4th thru Friday May 7th at Camp Wilani. There will be no overnight stays. Instead, students will leave for Camp after the bell rings each morning and return before the end of the school day.
All students will attend all days. FRMS Options and Online students have been invited to participate as well.
There are specific rules and procedures that have to be followed while they are at Outdoor School. Below is the link to the document that explains what students need to do, need to bring, etc. as well as a Permission Slip, Health and Medical Information, and the Camp Rules.
Permission Slips, Health and Medical Information, and the Camp Rules have to be completed, signed, and returned to school by April 2oth or 21st. Students should give their paperwork to their first period teachers. FRSD Options and Online students can return their completed paperwork to the district office.
FRMS Hybrid 6th grade students will be given hardcopies of these forms to take home on Tuesday the 6th or Wednesday the 7th. 
With the end of third quarter just three weeks away and progress reports having coming out before the break, we know that many families are concerned about their child's academic progress and grades. This post is to remind families that we will not be having "formal" spring conferences this year. Instead teachers will be  available on Mondays, from now till June, to conference with families by phone, email, or Zoom link. We can even facilitate a Zoom  meeting with all of your child's teachers together for you.
Don't forget when checking Home Access that the RC box needs to be set to 3 for the 3rd quarter. Also, depending upon the teacher, Home Access may not be as updated as Google Classroom, so if you don't see assignments in Home Access please check your child's Google Classroom for that subject.
Click here for a list of teacher names, emails, and extensions
FRMS will have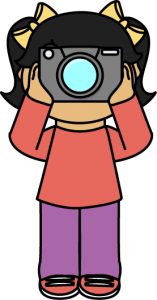 school pictures on April 8th for "A" block students and April 9th for "B" block students.  There will be no retakes. Families that don't like their pictures will be able to return them to Life Touch.
Students in FRSD Options or students still in CDL/Plan Z are welcome to have their pictures taken on those two days as well. Their time slot will be 1:00 to 2:00 on either day.
We will be using the Band Room (Rm 20) for pictures. Families bringing their students to get their picture taken can park in the front parking lot and walk directly to the Band Room Door on the side of the building. If you aren't sure where that is, just come to the office and we will point you in the right direction.
To order pictures online, please use the links below.
Picture Day ID: EVTSQZFJQ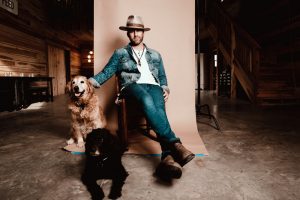 Fern Ridge Middle School is excited to announce that country music star Drake White will be performing via Zoom for FRMS Hybrid students as well as students in Options and Distance Learning.
The concert will be Wednesday, March 31st beginning at 2:00 PM. Drake will sing songs from his albums and talk to students about setting goals, perseverance, and overcoming adversity.  Drake has an especially impactful story to tell as in August 2019 he experienced bleeding in the brain and was hospitalized. As a result, he was temporarily paralyzed and went through extensive hospitalization, treatments, and rehab over the next year on his road to recovery.
The link for the concert will be posted in Google Classrooms including the FRSD Options classroom and the Plan Z classrooms on Wednesday. FRMS Hybrid A Block students who will be on their "At Home Learning" day on Wednesday can also join the live event via Zoom from their home using the links that will be posted in Google Classroom on Wednesday.
We want to thank Ms. Davis and Ms. Hohnstein who worked to make this special event for our students happen.