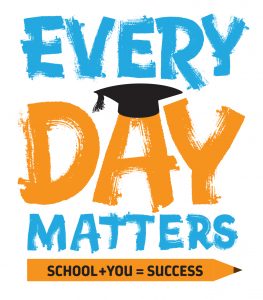 One in 6 Oregon children is chronically absent.  Being chronically absent is defined as missing 10% of the school days throughout the course of the year.  Over the last year our district has been working closely with the Oregon Department of Education to try new and innovative things to encourage regular school attendance for all of our students.
Attendance matters for students at all grade levels. Students who attend school regularly are more likely to read at grade level and to build a strong foundation as they move from preschool and kindergarten to high school.  On the other hand, students who are chronically absent are at risk of falling behind.  Chronically absent students in Fern Ridge perform lower academically than their peers, have lower GPA's, and are at a higher risk of not receiving their high school diploma.
The link below has lots of information for not only educators, but families and students as well.  Things such as attendance trackers and tips for "getting out the door."  Each school in Fern Ridge has these attendance trackers in magnet form, for your refrigerators, that you can use at home.  If you would like one, please contact  your school.  Also, here at the District Office we have "Every Day Matters" yard signs.  If you are willing to put one up at your home or local business, please stop by and pick one up.
Being absent from school is sometimes necessary, life happens!  However emphasizing the importance of regular school attendance is an important and valuable gift you can give your student!
https://every-day-matters.org/
Custodians are the unsung heroes of a school district.  They are found working hard behind the scenes to ensure that buildings are ready for everything from a regular school day to sporting events.  Our September employee of the month is one of our custodial staff and we are excited to be able to recognize the dedication of Ms. Heidi Kinch!  Heidi began working for the district in January of 2017 and has proven herself to be a valuable part of our district and Elmira Elementary School.
Heidi and her older brother grew up in the Elmira area.  She enjoys reading (a lot), learning new things, writing, building and working in her garden.  Some of her favorite creative adventures include wire sculpting, color-pencil painting, lapidary, jewelry-making, calligraphy & lettering and sewing.
Heidi brings her strong work ethic and a quiet smile to work everyday.  She tells us that she enjoys learning about and using the maintenance equipment, being able to help people and having the satisfaction of a job well done.  She also appreciates the independence and ownership she can take in her work.  "It takes a lot of hard work every day (and year round) by all the district custodians to keep the district schools clean and safe/operational.  I like to tell people that I get paid to work out!"
At the elementary school, Heidi is sometimes approached by curious students.  One of her favorite conversations with one such student happened while she was mopping the floor.  The student asked, "are you going to 'swamp the deck'?"
She also mentioned that she greatly appreciates the many kind and considerate people she works with and when others recognize the effort that goes into taking care of the school facilities, express appreciation and do their part, even the smallest gesture to help out, it makes even a hard day much easier.
Thank you to Heidi for your hard work, positive attitude and attention to detail!  You make Elmira Elementary a great place to work!
Teachers returned this past Monday and have been busy preparing for the return of students next week.  Below is a reminder of grade level start days for the first week of school.  We hope everyone has a safe labor day weekend and we look forward to having your students back with us in just a few short days!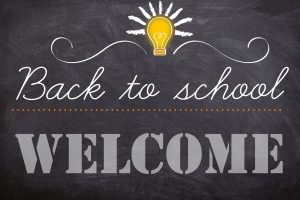 Elmira Elementary/Veneta Elementary ~  Tues, Sept 3rd grades 1-5 attend.
Fern Ridge Middle School ~Tues, Sept 3rd is for 6th grade students only.
Wed Sept 4th is for 7th & 8th grade students only (early release day)
Thurs, Sept 5th grades 6-8 attend.
Elmira High School ~ Tues, Sept 3rd is for 9th grade students only (9th grade orientation.)
Wed, Sept 4th grades 9-12 attend (early release day)
It's time to register your new/returning student for the 2019-2020 school year!
                                    Parents/Guardians please note that schools are unable to process debit/credit cards.                                    Fees can be paid with a check or cash.  Thank you!
Below is the registration information for each school:
Elmira Elementary School: 541-935-8214
Registration for Kindergarten and new students – Wednesday, August 14 7:00am to 7:00pm  Please bring a copy of your student's birth certificate, immunization and proof of residency.
Registration for all students:
Tuesday, August 20 7:00am to 7:00pm
Wednesday, August 21 8:00 to 3:00
Thursday, August 22 8:00 to 12:00
Veneta Elementary School: 541-935-8225
Registration for Kindergarten and new students – Wednesday, August 14 7:00am to 7:00pm  Please bring a copy of your student's birth certificate, immunization and proof of residency.
Registration for all students:
Tuesday, August 20 7:00am to 7:00pm
Wednesday, August 21 8:00 to 3:00
Thursday, August 22 8:00 to 12:00
Fern Ridge Middle School: 541-935-8230
Registration for new students – Wednesday, August 14 7:00am to 7:00pm.  Please bring a copy of your student's birth certificate, immunization and proof of residency.
Registration for all students:
Tuesday, August 20 7:00am to 7:00pm
Wednesday, August 21 8:00 to 3:30
Thursday, August 22 8:00 to 12:00
Elmira High School: 541-935-8200
Registration for Seniors – Wednesday, August 21 at 8:00am
Registration for Sophomores – Wednesday, August 21 at 1:00pm
Registration for Juniors – Thursday, August 22 at 1:00pm
Registration for Freshman – Thursday, August 22 at 5:00pm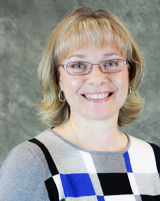 Congratulations to Laurie Ruell, our August employee of the month!  Laurie has worked for the school district since October of 2004.  During her first year she worked as a secretary and then moved into a bookkeeping position.  In October of 2005, Laurie was selected to assist in the business office and be our go-to accounts payable employee.
Laurie works hard year round to assist our business manager and the payroll department.  She processes orders for the district and takes care of all things accounts payable.  She enjoys coming to work because of the co-workers she gets to interact with every day.  Laurie always has a smile on her face and enjoys both working with the public and completing all the accounts payable paperwork that truly keeps our district operating smoothly.
When she is not working at the district office, Laurie enjoys going for walks with her husband, Mike as well as working in her yard and reading.  However, those of us who get to work with her know how much she loves sharing time with her kids and grandkids.  She has four beautiful grandchildren, Maelee (5), Nash (2), Jace (3) and Dane (1) who all brighten the walls of her office space!
Thank you Laurie for always being willing to help no matter the request and for doing such an amazing job taking care of so many details (big and small) that are crucial to our school district.  We couldn't do our jobs without you!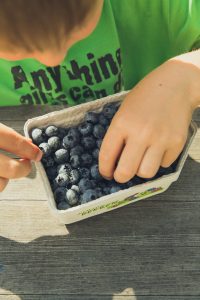 Fern Ridge School District is committed to the to the health and wellness of all students and staff.  To help ensure students possess the knowledge and skills necessary to make healthy choices for a lifetime, a comprehensive district nutrition program has been prepared and implemented that is consistent with or exceeds state and federal guidelines.  This program reflects the FRSD School Board's commitment to the wellness of its staff and students.
As a part of this program, a district wellness committee was established several years ago.  The committee reviews the District wellness policy, coordinates staff wellness activities, and provides feedback and suggestions as our district food advisory committee.
The committee includes representatives from administrators, licensed teachers, instructional assistants and parents.  They meet monthly during the school year, with meetings at the beginning and end of the year specific to policy review and food advisory issues.  This committee also plans and promotes district-wide health and wellness opportunities for students and staff as well as ensuring that the wellness program policy is being implemented throughout the district.  If you are a parent who is interested in this serving on this committee, please contact the district office at 541-935-2253 ext 1203.
For more information, here is a link to the FRSD Wellness Program Policy and its accompanying administrative rule: Wellness Policy Link to PDF    Wellness Policy AR Link to PDF
If you would like more information on our program you can check the District and State reports page of our website for the triennial wellness program assessment report that will be published this fall (October 2019)
August 5 – August 8, the Elmira Falcon Football Team and coaches will be hosting their Future Falcon Football Camp. Camp registration is August 5 at 5:30pm. Camp will be from 6pm – 8pm on the practice field. This is for incoming 2nd – 8th graders. The cost is $40 and checks must be made to EHS. Each camper will receive a camp t-shirt at the end. We will learn the basics of offensive positions, defensive positions, and tackling techniques. We also will play some fun games at the end of each day.  Visit the link below to see the camp flyer.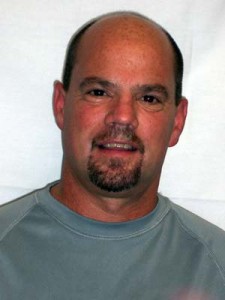 After 12 years of service, Sterling Pew has made the decision to step down from his position on the Fern Ridge School Board.
Sterling was elected to the school board in July of 2007.  He served as board chair in 2010-2011 and 2011-2012 and has been the vice-chair in 2009-2010 and 2018-2019.  In a letter addressed to the board, Sterling expressed how much he has enjoyed working with great staff and fellow board members during his time with the district.
We want to take a moment and recognize Sterling for the outstanding service he has given to the students, staff and community of Fern Ridge.  We also want to thank his wife, Charlene for sharing him with us these past 12 years.  Thank you Sterling for your leadership, guidance and advocacy for our students!
Fern Ridge School District Families, and Staff:
As we close out the 18-19 school year, I want to thank our families, students and staff for a fantastic school year.  A little over a week ago I was fortunate enough to shake the hands of all our 2019 graduates.  Many people in our community supported these students along the way, and they leave prepared to enter a career or continue with their education.
A school year is demanding, as this one draws to a close I want to reflect on many of our accomplishments.  First, thank you to our staff.  Your dedication, energy and commitment to ongoing professional development and growth is clear.  Our high school continues to excel in both graduation rates and state test data.  Our middle school made noticeable improvements in both math and language arts test scores in 18-19, and both of our elementary schools made significant improvements in regards to our math and language arts test scores in 18-19.  I appreciate and thank you for this work.  We need it to continue in the years to come.  The students that come to Fern Ridge deserve quality schools, and we have  classified, certified and administrative staff that work hard to ensure they receive just that.  The "extra" things our staff do on a daily basis to provide extended learning and extracurricular opportunities are too numerous to list.  Please know that whether it is clubs or outdoor school, field trips or assemblies, or simply one-on-one extra student academic support….these things are noticed and appreciated by many.
To our parents, thank you for your support.  We have numerous parents, grandparents, or simply community members in our District that volunteer in our schools in a wide variety of ways.  If you are one of the many folks that spend time supporting or volunteering in our schools, on behalf of all the staff, students and School Board, thank you.
Both reflecting on 18-19, and looking ahead to 19-20, I am excited about many things:
– Student attendance in Fern Ridge improved in 18-19
– Student academic achievement K-12 improved in 18-19
– We look forward to additional resources  in our District in 19-20, to include:
– Elementary Physical Education Teachers at both VES and EES
– An additional core content classroom teacher at FRMS
– Some added instructional assistant and secretarial time across the District
– The addition of a District funded Athletic Trainer at EHS
– Additional student access to technology
As we wrap up 18-19, the work here at the District Office is already beginning for 19-20.  I look forward to helping us move forward and continuing to grow with the District's vision in mind:  "Provide excellence for every student so that each will reach their greatest potential."  Have a restful summer with your families, and be proud of a job well done in 18-19.  I am already looking forward to a great 19-20.
Gary E. Carpenter, Jr.
Superintendent, FRSD 28J