Thank you doesn't always seem like enough when it comes to appreciating our Classified Staff.  They are a vital part of the education team that is Fern Ridge School District and we could not do our jobs without them!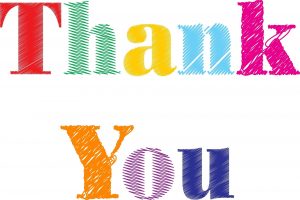 Classified Staff are among the hardworking men and women in our school district who do everything from helping children safely cross a road, to keeping our buildings clean, managing school offices, maintaining our fields, assisting with technology needs and working in the business office of the district. They help students learn to read, work on math, science and art.  They supervise lunches and recesses, assist in study halls, work with students in computer labs and complete countless other vital tasks for teachers, administrators and students.
During this Classified Appreciation Week, we would like to take the time to recognize these dedicated individuals who help make Fern Ridge School District a great place to learn and work!
Thank you Michael, Becky, Bob, David, Heidi, Michael B., Laurie, Tony, Victoria, Michael M., Pete, Robin, Michael Mc., Ron, David, Angela, Tammy B., Leiisa, Stacy, Mary, Lorie, Dawn, Jessica, Casey, Melissa, Patti, Janet, Jamie, Raina, Julie B., Trish, Sheila, Devonee, Lisa, Sherry, Cherri, Julie C., Delise, Jessie, Tammy E., Cara, Michael G., Stephanie, Missy, Debbie, Kim, Callie, Kelley, Erika, Kelly,  Kristi, Bonnie, Mollie, Alyssa, Karrie, Cynthia, Cortnie, Brenda, Emilee, Deborah, Kim, Alex, Dani, Sheila, Chris, Becky, Jaime, Kristan, Scotty, Sam, Suzie and Pam!
Enjoy your week and know how much we appreciate all that you do for our staff, students and community!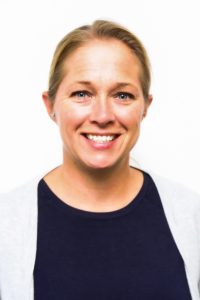 Becky Dube' has worked in Fern Ridge School District since September of 2015 as the District Student Data Specialist.  Becky was raised in this community where she and her husband Jamie raised two kids.  Madison is a graduate of Elmira High School and Jackson is currently a sophomore at EHS.
Becky was key in making the transition to the new schedule at the middle school a few weeks ago.  She put in countless hours along side FRMS staff to accomplish this huge task.  On a daily basis, Becky provides support to each building with their student information system, she prepares required state reports and also organizes work order requests for the maintenance department.
Her office is located inside the District Office where she spreads her easy smile and fun loving attitude to everyone who comes through her door.  In addition to her work in the district, Becky has also been a long time volunteer for Territorial Sports Program, having been involved for over 10 years!
When she is not working Becky enjoys spending time with her family which include her two boxers, Cash and June. We appreciate her and the great job she does for our district.  Congratulations Becky!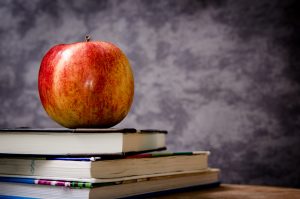 All parents of Middle and High School students are encouraged to attend Parent/Teacher Conferences Thursday, March 1st.    No appointment is needed!
Fern Ridge Middle School
Location: Middle School Commons
Time: 4-8pm
Elmira High School
Location: High School Cafeteria
Time: 4-8pm
FRSD is on a 2 hour delay this morning.
The Region 3 North Tournament will be held tomorrow, Saturday the 24th, at EHS!  Good luck to our OBOB Team as they compete against teams from Creswell, Cottage Grove, Thurston and Churchill.  The opening assembly begins at 9:30 in the theater, and the first competitions take place at 9:50.
FRSD is closed and all activities cancelled, for today, Thursday, Feb. 22nd.
FRSD is currently on a 2 hour delay with buses operating on snow routes. Continue reading →
At the link below you can visit all the information regarding snow routes, and school closure information.
As a side note, if and when we ever have a 2-hour delay on a Wednesday Early Release day, all schools will be released at their normal Mon., Tues., Thur., Fri., time.
Join us in the Elmira High School Theater from 6-8 PM on Monday, March 5th.  This workshop is for any and all parents of school age children K-12.  The workshops shares with parents the basics of social media and cyber safety.  Hear from experts (a panel of trained students) regarding the ways kids are using social media today.  A second, 3 person panel, made up of myself, a Lane County Sheriff's deputy and a Lane County Juvenile Prosecutor will also be presenting.  This is not just for FRSD parents, parents from Crow, Junction City and Triangle Lake in particular are invited, but feel free to invite any interested adult that may find this information useful.
Click on the link below to see the flyer for this event in Spanish and English.
RSVP is encouraged at Emily@kidsfirstcenter.net