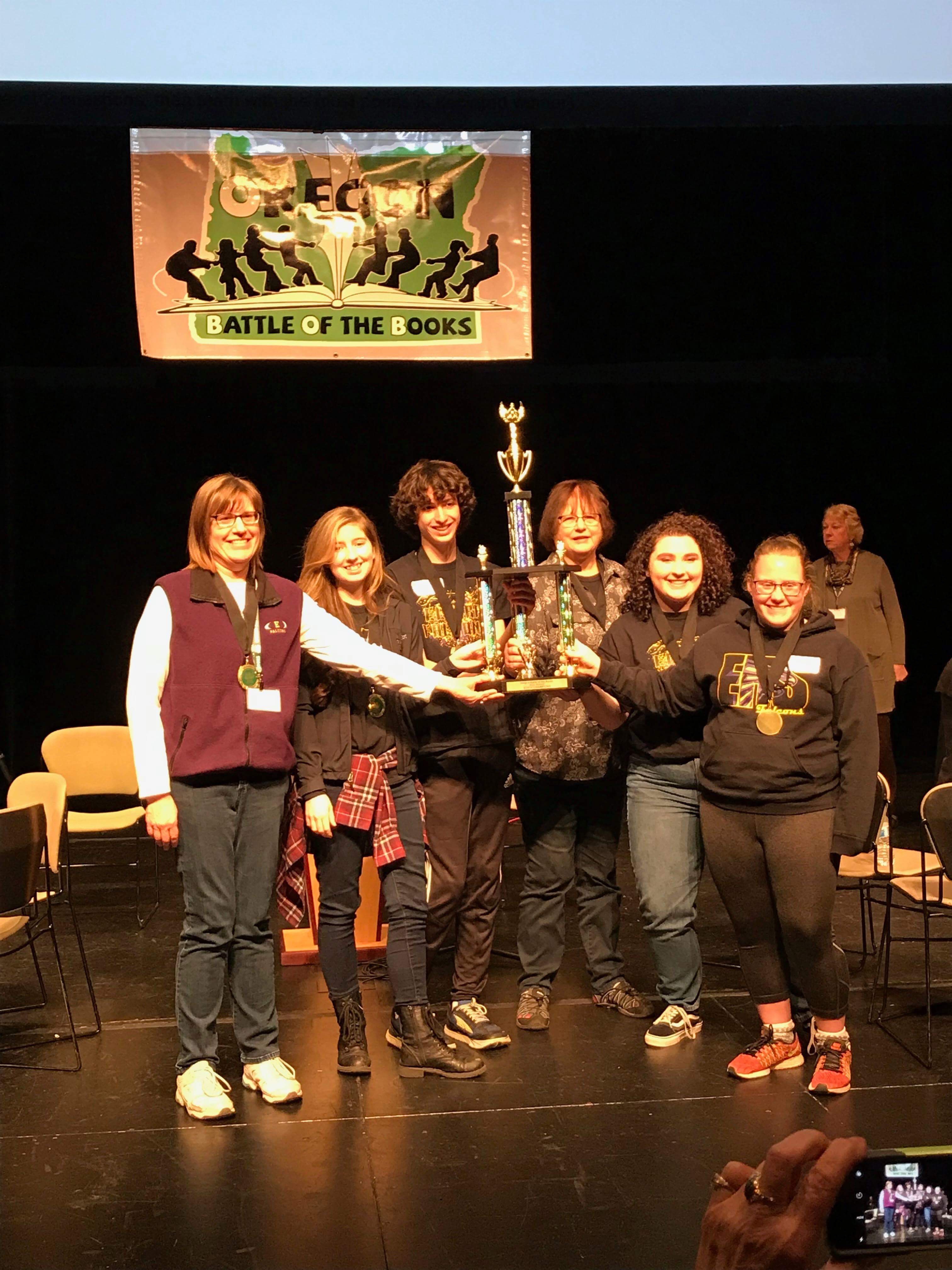 This past Saturday, April 7th, the EHS OBOB team traveled to Chemeketa Community College in Salem, Oregon for the High School section of the state OBOB Tournament.  The tournament began with "pool play" among the 15 schools that would be competing for the state title.
Elmira started out by by beating Alliance Charter School (from Oregon City) by a score of 45-25.  Next up was Adrian, located south of Ontario, and EHS won by a score of 33-8.  The third pool play battle was against Triad School (a private K-12 school in Klamath Falls) and again EHS won, this time by a score of 45-25. The final battle was against Imbler (a school near LaGrande) and EHS again prevailed by a score of 50-20.  Coming out of pool play EHS was seeded number one with a total of 168 points scored.
The next section of the tournament was an 8 team seeded bracket.  EHS matched up against the 8 seed, Imbler, and won by a score of 45-10.  In the final 4 / semi-final round, EHS faced Estacada.  The Final score was EHS 50, Estacada 20 and EHS was onto the Championship match that contains twice as many questions as the prior rounds.
In the Championship match, EHS faced Lebanon. While the match went back and forth, with both teams having the lead at some point, EHS went on a late run to win by a score of 68-52.  This is the first OBOB championship trophy for EHS, a testament to years of work and practice put in by the members of our team and their coaches.  A big congratulations to their coach and advisor, Sherry Cooper, as well as the team members:  Josiah Lorenz, Emily Eagle Eye, Jessica Woods and Kelly Hoffman!  Go Falcons!
Reminder that Friday, April 6th, is a no-school day in the Fern Ridge School District.  It is a District wide grading day.
Mr. Ryan Chambers has been selected as Fern Ridge School District's April Employee of the Month!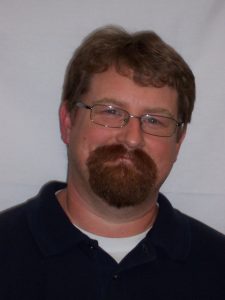 Mr. Chambers came to the district in August of 2014 as a counselor at the Fern Ridge Middle School and has been an invaluable asset to the our district ever since.  He says that a favorite part of his job is helping kids and the fact that he never knows what the day is going to bring.
In addition to serving the student at FRMS as a counselor, Mr. Chambers is also adviser to the school leadership class and the chair of the middle school's Positive Behavior Interventions and Supports Committee.  He also spends his time coaching track at the middle school and soccer at the high school.
Traveling, attending live musical concerts and starting a record collection are a few ways he enjoys spending his free time.  Mr. Chambers also loves to read with his favorite book of all time being The Outsiders by S.E. Hinton.  He is married to the talented Jennifer Chambers who is a local author as well as a substitute instructional assistant for the school district.  Their three amazing kids all attend school at Fern Ridge with Keira at Veneta Elementary, Quinn at Fern Ridge Middle School and Riley at Elmira High School.
Mr. Chamber enriches the lives of students everyday at the middle school.  Thank you for all you do Mr. Chambers!
FRSD IS ON A 2 HOUR DELAY FOR TODAY, 3-23-18.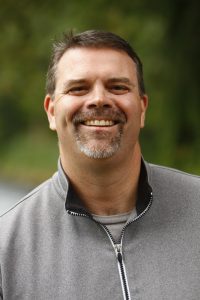 The next principal of Elmira High School will be Mr. Rick Gardner!  Please join the EHS staff and students in welcoming Mr. Gardner who will take over beginning in the 18-19 School year.
On July 1, 2018 Mr. Gardner will bring his 22 years of educational experience to EHS.  He comes to us after having most recently worked at Marist High  School in Eugene, Oregon.  The last 3 years he has served as the Director of Athletics and Facilities, and the 7 years prior to that as an Assistant Principal.  Prior to arriving at Marist, Mr. Gardner worked in the Mckenzie School District as both a teacher and the High School Principal.
Over the past several weeks a committee of 10 have screened applicants, interviewed candidates and conducted reference checks.  Finally, our committee organized and participated in a "community forum" with two outstanding finalists, to help us make this important decision.  It is without question I can say that we had multiple qualified candidates who would have done an outstanding job for us.  Having said that, Rick stood out to the committee as someone that is a great fit for our community.  While we know Mr. Gardner will appreciate the great things we have at Elmira, it will be his charge to assist EHS in reaching new heights in the years to come.   I know he welcomes the challenge.
Again, join me in welcoming Rick, his wife, and his three daughters to the Fern Ridge School District!  Congratulations!
Gary Carpenter, Principal EHS, Superintendent/FRSD
Staff, students and community members are invited to attend an open forum with the two finalists for the Elmira High School Principal position.  The forum will begin promptly at 6:00 PM in the EHS theater on Thursday, March 15th.  All those interested are invited to attend, hear from the candidates, ask questions, and leave feedback for the selection committee to consider.  The two candidates are:
Rick Gardner:  Rick has 22 years of experience in education, including 11 years as  H.S. Science teacher. The last 11 years Rick has served as a school administrator in a variety of positions including 1 year as the Principal at Mckenzie H.S., 7 years as an assistant principal at Marist, and the last 3 years as the Director of Facilities and Athletics at Marist H.S., in Eugene Oregon.
Phillip Pearson:  Phillip has 18 years of experience in education, including 10 years as a Science teacher.  Since 2009, Phillip has served in a variety of administrative roles including Dean of Students, Associate Principal, Director of Technology, and the last 6 years as the Principal of Corbett High School in Corbett Oregon.
Both candidates will be doing a 10 minute presentation introducing themselves to our staff and community, followed by 30 minutes of an opportunity for  those in attendance to ask them questions.  Mr. Gardner will start at 6:00 PM, and Mr. Pearson will follow at approximately 6:45.
Thank you doesn't always seem like enough when it comes to appreciating our Classified Staff.  They are a vital part of the education team that is Fern Ridge School District and we could not do our jobs without them!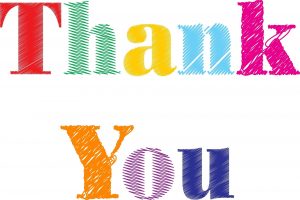 Classified Staff are among the hardworking men and women in our school district who do everything from helping children safely cross a road, to keeping our buildings clean, managing school offices, maintaining our fields, assisting with technology needs and working in the business office of the district. They help students learn to read, work on math, science and art.  They supervise lunches and recesses, assist in study halls, work with students in computer labs and complete countless other vital tasks for teachers, administrators and students.
During this Classified Appreciation Week, we would like to take the time to recognize these dedicated individuals who help make Fern Ridge School District a great place to learn and work!
Thank you Michael, Becky, Bob, David, Heidi, Michael B., Laurie, Tony, Victoria, Michael M., Pete, Robin, Michael Mc., Ron, David, Angela, Tammy B., Leiisa, Stacy, Mary, Lorie, Dawn, Jessica, Casey, Melissa, Patti, Janet, Jamie, Raina, Julie B., Trish, Sheila, Devonee, Lisa, Sherry, Cherri, Julie C., Delise, Jessie, Tammy E., Cara, Michael G., Stephanie, Missy, Debbie, Kim, Callie, Kelley, Erika, Kelly,  Kristi, Bonnie, Mollie, Alyssa, Karrie, Cynthia, Cortnie, Brenda, Emilee, Deborah, Kim, Alex, Dani, Sheila, Chris, Becky, Jaime, Kristan, Scotty, Sam, Suzie and Pam!
Enjoy your week and know how much we appreciate all that you do for our staff, students and community!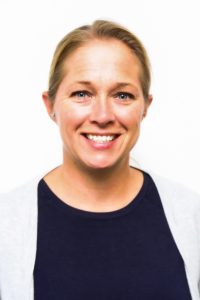 Becky Dube' has worked in Fern Ridge School District since September of 2015 as the District Student Data Specialist.  Becky was raised in this community where she and her husband Jamie raised two kids.  Madison is a graduate of Elmira High School and Jackson is currently a sophomore at EHS.
Becky was key in making the transition to the new schedule at the middle school a few weeks ago.  She put in countless hours along side FRMS staff to accomplish this huge task.  On a daily basis, Becky provides support to each building with their student information system, she prepares required state reports and also organizes work order requests for the maintenance department.
Her office is located inside the District Office where she spreads her easy smile and fun loving attitude to everyone who comes through her door.  In addition to her work in the district, Becky has also been a long time volunteer for Territorial Sports Program, having been involved for over 10 years!
When she is not working Becky enjoys spending time with her family which include her two boxers, Cash and June. We appreciate her and the great job she does for our district.  Congratulations Becky!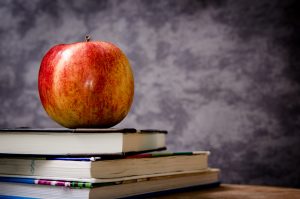 All parents of Middle and High School students are encouraged to attend Parent/Teacher Conferences Thursday, March 1st.    No appointment is needed!
Fern Ridge Middle School
Location: Middle School Commons
Time: 4-8pm
Elmira High School
Location: High School Cafeteria
Time: 4-8pm