Families and students at Fern Ridge Middle School,
We want to let you know of a concerning event that occurred at our school today and the actions we have taken so far to ensure the safety of our students, staff, and community.
This afternoon, Fern Ridge Middle School staff were made aware of a note found in a school restroom indicating that someone heard someone else say they were going to shoot up the school.   The Lane County Sheriff's Office was contacted and we have cooperated with their investigation.
It has been determined that a student wrote the note after reportedly hearing part of a conversation, mainly the words "school" and "shooting", which alarmed the student.
Investigation by the Sheriff's Office has not found any evidence indicating a real threat.  As always, we encourage students, families, and the community to report any information they have about this incident, or any school threat, to school staff so we can make local law enforcement aware.
Out of an abundance of caution, deputies may be present at the school tomorrow.
In honor of Veteran's Day there will be no school on
Monday, November 11, 2019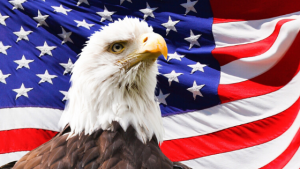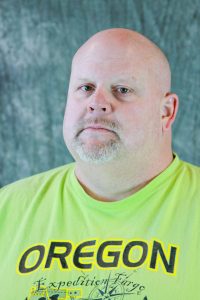 Our November employee of the month is Mr. Scott Shannon.
Mr. Shannon has been an educator since 1989.  He forever changed Fern Ridge when he joined the teaching staff of Elmira High School on August 31, 1999.  As a teacher, co-worker and coach he always brings his unique perspective, love of kids and sense of humor everywhere he goes.  He has taught social studies, health, and food/nutrition classes.
In addition to teaching, he has also coached countless student athletes for over 30 years.  In his time with Fern Ridge he has served as an assistant baseball coach, head girls soccer coach and head wrestling coach.  Mr. Shannon has given up countless summers and time away from his own family to take many wrestlers on the long road trip to Fargo, North Dakota to compete in the tournament that is held there every year.
When he is not teaching or coaching he enjoys golfing, being a "Papa" to his grandson, Oliver and "Papa Scott" to William.
A bittersweet congratulations as he has announced that 2019-2020 will be his final year of teaching in Fern Ridge.  We will miss the antics and fun times that he brings everywhere he goes and wish him the best of luck!

Over the past few months we have been working on identifying a mission statement.  The district has a vision statement:"Provide excellence for every student so that each will reach their greatest potential."
A vision statement outlines WHERE an organization wants to be, the "end-goal."  A mission statement identifies HOW we will get there.
Our process for creating our mission statement has included research and brainstorming by a group of administrators who looked at data and identified a couple of different mission statement options.  Those two options were forwarded to the four buildings in our district and reviewed by each ESSA (Every Student Succeeds Act) team.  These teams include staff and parents who were asked to provide feedback.  In recent days we have taken that feedback and identified a proposed draft mission statement.
We are now looking for community, parent, and student input on this mission statement before we come out with a final adopted version.  You can provide that by clicking here to take the short survey.  Thanks in advance for your participation!
Community members and families may notice unusual activity in the parking lot of Elmira High School today and tomorrow.  This includes a simulated crash scene with law enforcement presence and a life flight helicopter landing on campus.  These activities are part of a drunk and distracted driving prevention program "Every 15 Minutes" that high school students and staff are participating in for the next two days.  Information has been on the High School website, and communicated to EHS families.  Below is a link to that information that went out.  If you have any questions, do not hesitate to contact EHS, or the District Office.
 click this link to the information post from the Elmira High School page.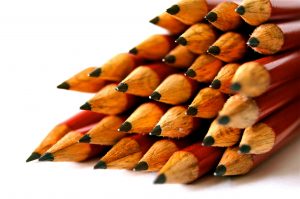 Fern Ridge School District is looking for 3 community members who are NOT officers, agents or employees of the district to serve on our budget committee.
The budget committee will begin work on the important job of reviewing our 2020-2021 budget soon.  Currently there are three open positions:
Position #2 (Term expires 6/30/2022)
Position #4 (Term expires 6/30/2022)
Position #5 (Term expires 6/30/2022)
While the time commitment is minimal, there are a maximum of three meetings in the spring of 2020, the contribution you would be making to the future of fern ridge students is invaluable.
To be eligible for appointment the successful applicants must live in the district and not be an officer, agent or employee of the district.  Applications are available by clicking HERE.  Applications will be received at the District Office until the positions are filled.
                                                                            For more information please call 541-935-2253 ext 1203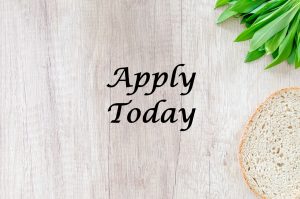 This post is intended to inform and remind folks about the free and reduced lunch program.  Please take advantage of it if you qualify, and if you are not sure, please fill out the application and find out!  It is a tremendous asset to our families and students.  As a reminder, if you qualify for Free or Reduced lunch, breakfast is ALWAYS FREE!  Alan Fullerton our food service director, in conjunction with  his staff, have been working hard to provide healthier and more made from scratch meal options.  Even if you don't use this service consistently, having the option of knowing that  your child can receive free breakfast on those mornings when you are running late, is a great deal!
There are two ways to apply.  Go to this link (click here) print off the application, fill it out and drop off in the front office, or go to this link (click here) and apply directly online.
As a final reminder, you must apply each year.  Those that were eligible in 18-19, remain eligible through September 2019, however beginning Oct 1st if you did not reapply, charges are accruing.  Get your applications in ASAP.  If you have questions, please do not hesitate to contact Renee Ota at rota@fernridge.k12.or.us or 541-935-8218 Ext 2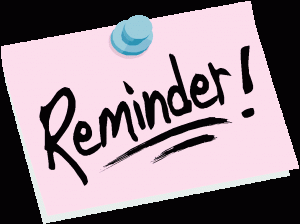 Fern Ridge Middle School and Elmira High School students do not have school Thursday, October 10 due to parent/teacher conferences.
Fern Ridge Middle School Conferences will be held Wednesday, Oct 9 from 4pm to 8pm (in the commons – no appointment necessary) & Thursday, Oct 10 from 8am to 12pm (in individual teacher classrooms – no appointment necessary.)
Elmira High School Conferences will be held Wednesday, Oct 9 from 4pm to 8pm (in the cafeteria – no appointment necessary) & Thursday, Oct 10 from 8am to 12pm (by appointment only – you can contact the high school office at 541-935-8200 or email your student's teacher to set up a time)
 Friday, October 11 is a non-school day for all district students due to a state-wide teacher in-service day.
Have a great weekend!