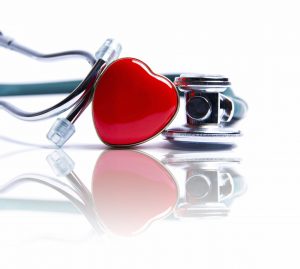 We are in need of donors!  The Elmira High School Blood Drive is Tuesday, October 2 from 8:30am to 1:30pm in the auxiliary gym.
Anyone is welcome to donate and you can sign up with any National Honor Society student by emailing Mrs. Hunt: khunt@fernridge.k12.or.us or online by visiting www.redcross.org and using sponsor code: ElmiraHS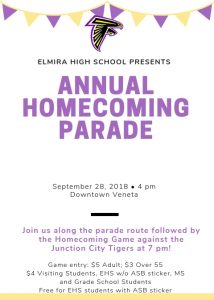 It's Homecoming Week!  Students are busy decorating hallways, planning their Homecoming Assembly and preparing for the Annual Homecoming Parade this Friday, September 28th at 4:00pm.
The parade route begins in the parking lot near Cup of Joe and will make its way through downtown Veneta before finishing at the high school.  Come join our students, staff and community members in support of our Elmira Falcons as they take on the Junction City Tigers!
Homecoming Parade – 4:00pm ~  Football Game – 7:00pm
                  Go Falcons!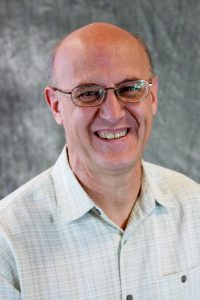 Mr. Greg Baker has worked in the district since 1998 and recently received his 20 year service pin!  He was also awarded the 2018 Distinguished Confidential Employee for Fern Ridge School District.  He first started with the district as a substitute custodian and then worked his way up to his current position as Director of Facilities.   He oversees the custodial crew and the interior maintenance of all Fern Ridge School District buildings.  Work for our custodians continues year round and while most of us are enjoying our summer, spring and winter breaks, Mr. Baker and his crew are busy re-surfacing gym floors, cleaning lockers, deep cleaning carpets, painting and doing the thousand of other tasks that enable our district to function.
Mr. Baker along with his wife Janet (who also works for the school district) and their four children are all Elmira High School graduates.  The next generation of Bakers have arrived in the school district with 3 of their 7 grand children attending Elmira Elementary.
When Mr. Baker is not working you can usually find him spending time with family or adventuring abroad with his wife Janet (they traveled to Panama in 2017.)  He is also an avid reader and enjoys hiking; often planning hikes of 50 miles or more! He approaches his job with a high amount of integrity and is always willing to go the extra mile for staff even if it means working longer hours to get the job done.  His dedication to the staff and students of our district is appreciated and we are excited to honor Mr. Baker this month.
Yesterday was the first day back for all Fern Ridge School District teachers.  They will be spending the rest of the week getting prepared for our to students return! A reminder that the first day back for students in grades 1st-5th, 6th and 9th is Tuesday September 4th.  Students in grades 1st-5th, 7th-12th will attend on Wednesday, September 5th (an early release day) all students grades 1st-12th will attend on Thursday, September 6th.  The first day for our Kindergarten students will be Monday, September 10th.  Bring on 18-19!
Over the last several months, folks at the Lane Education Service District have been working on a program that would fund driver ed training.  This program could be particularly beneficial for rural communities like ours.  We have received a grant from the ODOT Safety Division for Oregon residents.
The grant fully pays for tuition for the course.  The course is 9 weekends long (both days) for a total of 18 days that includes classroom discussions, video presentations and hands on exercises.  The only cost for participants is paying a $100 materials fee and a $10 criminal history check.
Successful completion of the course would make you an ODOT approved Driver Ed instructor.  Every year thousands of Oregon's teens become new drivers, and every year motor vehicle crashes are the No. 1 cause of death for teens aged 15-20.  Oregon is facing a statewide shortage of ODOT approved driving instructors and fewer instructors mean more teens on the road without proper training.
Becoming an ODOT approved instructor is a nice way to make some extra income, it saves lives, and it helps parents.  Questions can be emailed to trafficsafety@wou.edu.  You may go to http://triwou.org/projects/tse/scheduleofcourses for more information and to register for the series of courses that take place in Eugene, beginning in late October.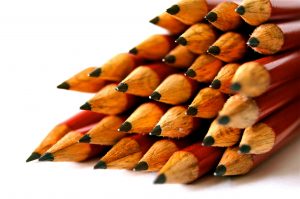 All school offices are open and staff are busy getting ready for students.
Here is the registration information for all FRSD students:
*If you are unable to make it to the school office during the designated times please call the school office to make alternate arrangements.
 Elmira Elementary and Veneta Elementary Registration Schedules
Kindergarten and students who are new to the District are invited to register Wednesday, August 15th from 7:00am to 7:00pm. 
Please bring a copy of your student's birth certificate, proof of residency and all current immunization data for any student who is new to the District. 
Returning students may register on the following days:
Tuesday, August 21st 7am to 7pm
Wednesday, August 22nd 8am to 3pm
Thursday, August 23rd 8am to Noon
Elmira Elementary School Office – 88960 Territorial Rd Elmira, Or (541) 935-8214  dnorthey@fernridge.k12.or.us
Veneta Elementary School Office – 88131 Territorial Rd Veneta, Or (541) 935-8225 lhaffner@fernridge.k12.or.us
Fern Ridge Middle School Registration Schedule
Students who are new to the District are invited to register on Wednesday, August 15 from 8:00am to 3:00pm.  
Please bring proof of residency and if you are coming from out of state or from a home schooling situation please bring immunization records and a copy of your student's birth certificate. 
(Registration will be held in the Fern Ridge Middle School library) 
Returning Students may register on the following days: 
Tuesday, August 21 11:00am to 7:30pm
Wednesday, August 22 8:00am to 3:00pm
Thursday, August 23 8:00am to Noon
Fern Ridge Middle School Office – 88831 Territorial Rd Elmira, Or (541) 935-8230 scornelius@fernridge.k12.or.us
Elmira High School Registration Schedule
(Registration will be held in the Elmira High School cafeteria)
FRESHMAN – Thursday, August 23 5pm to 8pm
SOPHOMORE – Wednesday, August 22 1pm to 4pm
JUNIOR – Thursday, August 23 1pm to 4pm
SENIOR – Wednesday, August 22 8am to 11am
Elmira High School Office – 24936 Fir Grove Ln Elmira, Or (541) 935-8200 tboren@fernridge.k12.or.us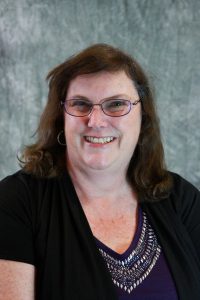 Missy Hall, an instructional assistant at Veneta Elementary,  is a natural choice for the Fern Ridge School District August Employee of the Month.
She has worked in the district for nearly 22 years!  Her main assignment is in the computer lab, where she sees most of the students in the school on a daily basis.  She has made a name for herself as a "go to" person when anything computer orientated needs to be accomplished.  You will also find her out and about the school during recess duty, lunch duty and even selling yoyos occasionally.  She is ready and willing to do anything that is thrown her way if it means that the staff and students at Veneta Elementary will benefit.
Missy has put her heart and soul into making Veneta Elementary a successful place for students and staff alike.
Congratulations Missy!
At the meeting of the Fern Ridge School District Board of Directors this past Monday, Mr. Jeb Flowers was selected to fill out the remaining year of the Position #1 seat vacated earlier this month by Ms. Twinkle Morton.
Mr. Flowers will be sworn in at the August 20th school board meeting.  The district thanks everyone that took the time to apply and was willing to serve their community in this capacity.  We look forward to working with Mr. Flowers in the months to come.  Please join us in welcoming him!
The Elmira High School "Strong Start" program for incoming freshmen will be July 30th through August 2nd. It is a volunteer and no-cost program with a curriculum created at Stanford University and by Silicon Valley professionals.  The goal is to give students decision making and problem-solving skills that will help them be more productive and achieve more throughout their high school experience and beyond. Students will also become familiar with the school and staff and work with upperclassmen to be better prepared for the first day of high school.  Students do not have to come all four days.
For more information you can call 441-1706 or email sburgess@fernridge.k12.or.us.
Please click on the link below for information regarding the upcoming Football camp for incoming 2nd-8th graders.