Congratulations to the following 2016-2017 Fern Ridge School District Distinguished Service Award Recipients:
Cassadie Ross
Educational Excellence – Distinguished Teacher
Michelle Cook
Distinguished Classified Employee
Debbie Moore
Distinguished Administrator/Confidential Employee
Julie Bothel
Distinguished Volunteer
Annika Faris
Distinguished Future First Citizen
Kevin Cochran
Distinguished Emerging Future First Citizen
Brad Renfro
Distinguished Community Builder
The awards will be officially presented at the 51st Annual Distinguished Service Award Ceremony sponsored by the Fern Ridge Chamber of Commerce on Thursday, April 20, 2017, 7:00 p.m. at Elmira High School.
On Saturday, March 4th, the Elmira High School Oregon Battle of the Books team participated in the Region 3 North Regionals along with six other teams from our area.  They came out of pool play as the top scoring team.  They continued with wins against Crow, Creswell and won in the finals against South Eugene 80 to 75.  The team of Jessica Coone (senior), Emily Eagle-Eye (freshman), Josiah Lorenz (freshman), and Jessica Woods (freshman) will be representing EHS Falcons and our region at State on Saturday, April 8th at Chemeketa Community College in Salem, Oregon.  GO FALCONS!!
On Saturday, March 11th, the Fern Ridge Middle School Oregon Battle of the Books team participated in the Region 3 North Regionals along with thirty other teams from our area.  They came out of pool play and into the sweet sixteen in sixth place.  They played Oaklea, St. Paul, Roosevelt and won in the finals against Meadowview 78 to 63. The team of Vanessa Coone (7th), Hayden Coone (7th), Gracie Storey (6th) and Zola Walker (7th) will be representing FRMS and our region at State on Saturday, April 8th at Chemeketa Community College in Salem, Oregon.  GO ROYALS!!
Congratulations to Coach Sherry Cooper, FRMS OBOB Team and EHS OBOB Team!!!!!!
Fern Ridge School Dsitrict 28J is accepting applications to fill a vacant Budget Committee position.  The following position is open:  Position #1 (Expires 6/30/17).  To be eligible for appointment, the appointive member must 1) live in the district; and 2) not be an officer, agent or employee of the district.  Applications are available here or at the District Office, 88834 Territorial Road, Elmira.  The applications will be received at the District Office until opening is filled.
"This week in the Fern Ridge School District we celebrate Classified Employee Appreciation Week.  The Classified Employees in our District are critical to our mission and an invaluable resource to our community.  They are the Secretaries, Instructional Assistants, Custodians, and Bookkeepers just to name a few.  They work directly with students, educators, parents and volunteers.  They support the smooth operation of our offices, the safety and maintenance of our buildings and property, and the instruction of our students.  The Fern Ridge Community depends on our Classified Employees to serve our students in a wide variety of ways.  The diverse talents and true dedication of these employees is greatly appreciated.   Thank you to all the Classified Employees that work throughout the Fern Ridge School District."  Gary Carpenter, Superintendent, FRSD
FRSD is on a 2 hour delay for today, Monday, March 6th.
Buses on snow routes, AM and PM.
Thursday, March 2nd, from 4:00-8:00 p.m. is Parent-Teacher Conferences for Fern Ridge Middle School and Elmira High School.  Conferences will be held in the library at the middle school and in  the cafeteria at the high school.  This is a great opportunity to talk to your child's teachers.
All VES parents are invited to a parent forum TONIGHT, Thursday, February 16th from 6:30 PM to 7:30 PM in the school gym.
A similar presentation will occur next Thursday, February 23rd for EES families, also at 6:30 (AT EES).
On the agenda will be a presentation from the Elementary Enrollment Balancing committee. This group, composed of staff from both elementary schools, has been looking into ongoing enrollment concerns; chief among them how to balance class size between the two buildings. With enrollment at Veneta projected to grow, keeping class sizes equitable between the two schools is a concern. Gary Carpenter, Fern Ridge School District superintendent, along with members of the Elementary Enrollment Equalization committee will outline what the enrollment problems are and some possible solutions the committee has been exploring. This is a great opportunity for parents to get information directly from the source and provide feedback that will help the district in finding an answer to this ongoing problem.
The open enrollment process provides an additional method of school choice for Oregon students which allows them to apply f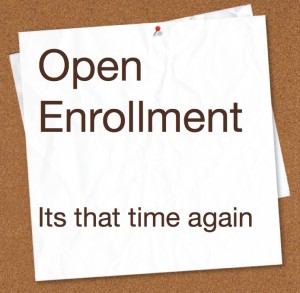 or a permanent admission to a school district.  Non-resident students may apply to transfer from their resident district to attend Fern Ridge School District through the open enrollment process.
Interested non-resident students must submit a completed Fern Ridge School District Open Enrollment form to the Fern Ridge School District Office beginning March 1, 2017 and closing on April 1, 2017 at 4:00 p.m.  Accepted applicants will be notified if your request is approved around May 1, 2017.  For further information contact the Superintendent's Office at 541-935-2253 ext. 1203.