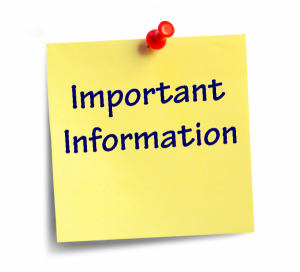 Updates and Reminders:
Our office will be closed Friday afternoon and most of Monday for inservice and training. We will open again on Monday at 2:00 PM
If you did not register, please make sure that your student is registered for school by  2:00 PM on Thursday, August 29th in order for them to start on their first day.
The first day of school for sixth graders will be Tuesday, September 3rd. The first day for seventh/eighth graders will be Wednesday, September 4th. Sixth graders do not attend school on Wednesday, September 4th.
Students will get their schedules on their first day. Schedules in Home Access are not final.
A reminder that school starts a few minutes later this year. The warning bell rings at 8:20 and students must be in class by 8:24. Students will not be able to enter the building until 7:55. In addition, we will end at 1:15 on Wednesdays this year.
Sixth Grade Parent/Guardian Orientation will be Wednesday, August 28th at 6:30 PM. Parents of students new to our district are also welcome to attend. This meeting is for parents/guardians only.
And a reminder to please use the drop-off lane in the mornings. If you need to park to enter the building, please park in the lane closest to Territorial. Students need to use the marked crosswalk to cross from the parking lot to the school.