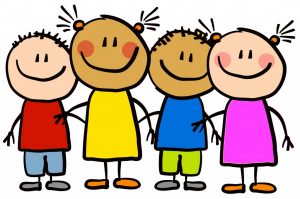 VES Kindergarten Information Night for 2018-2019
Thursday, March 15th, from 6:00-7:30 pm
Please join us at Veneta Elementary School on Thursday, March 15th, from 6:00-7:30 pm for our kindergarten information night. We will be discussing how to get your child ready for kindergarten, what to expect once school starts, and what we teach in kindergarten.  It will be a fun, fast paced evening of information. Feel free to come with or without your children. We're excited to partner with you in the bright future of your children! See you on the 15th!
Schedule for the night:
6:00-6:15   Welcome presentation in the VES cafeteria
6:15-6:30   Break into groups for a school tour
6:30-7:15   Experience reading, math, and PE/social skills lessons in the classroom with our kindergarten teachers
7:15-7:30   Time for follow up questions
Feel free to contact us at 541-935-8225 for more information.