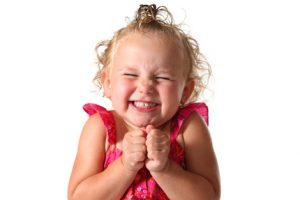 We are SO EXCITED to see everyone again!
In anticipation of students returning to in-person instruction, we have a few reminders for families regarding COVID related changes to the normal routine at Veneta Elementary. For some of you it's been a VERY LONG time since you've been to VES, so some basics are included also. Sorry ahead of time for such a long post! At the bottom of the post you'll find links to the Feb lunch menu and the VES bus routes.
Doors open at 7:30am. School starts at 7:55am and ends at 2:25pm.
Students will enter through grade level entry doors. Grade level doors are as follows: Kinder comes through the front north entrance (the staff entrance); 1st grade comes through the main entry doors; 2nd through the cafeteria door; 3rd through the north doors by the bus loop/outside stage; 4th through the front staff entrance (same as kinder); and 5th will walk to the north 3rd grade entrance then be directed around the building to the east 5th grade doors. No worries if you're directionally challenged- staff members will be outside letting your child know which direction to head.
Due to health precautions, we are not able to invite any family members or volunteers inside the building this year. So sorry!! Our sweet VES staff will be outside to greet your child and help him or her to the correct classroom.
All students will be screened before entering the building. Basic questions such as "How are you feeling today?", "Have you had a cough?", etc. will be asked.
Grade level entry doors will close at 7:55am to allow our instructional aides who are doing entry screening to get to their other duties. After that time, students should enter through the main office doors.
Breakfast will not be served (except for the first day back). Instead, a sack with two breakfasts and a lunch will be sent home with your child for the following day(s) breakfasts (and lunch). If you don't want to receive the to-go sacks, let your classroom teacher know. They will adjust their to-go list and discontinue giving them to your child.
Hot lunch will be served in the cafeteria every day. There will be only one entrée served. Please see menu below.
Sending a cold lunch from home is always an option. If sending lunch for your child, please send items that do not need help to get open. We're trying to keep everyone safe and don't want students asking other students (or staff) to help open an item after they've already tried with their own hands, teeth, etc.
Individual milks will not be for sale to students bringing cold lunch. Please plan accordingly. Thank you!
All meals are free through the end of the year, regardless of need.
Students are split into A Day and B Day cohorts. A Day cohorts attend T/Th, B Day cohorts attend W/Fri. Your child's teacher has assigned your child to a cohort and should have notified you. If you haven't heard yet, please call the school (541-935-8225).
Students will have work assigned by their teacher that is to be completed on off days.
Masks are required while at school, per State of Oregon requirement. This includes PE and recess. However, there will be timed "mask free zones" that students will be able to utilize during the day when needed. We understand that masks can be a pain-they aren't our favorite thing either-but we all have to follow the guidelines.
Daily bus changes (riding a bus to a friend's house, etc.) cannot be accommodated due to cohorting issues. Parent pick up and drop off is always ok.
Please, please, please do not send your child to school when he or she is not feeling well. Err on the side of caution this year and keep your child home if he or she complains of possible illness before school. It keeps others in the classroom (students and staff) safe. Just call and let us know- we're very appreciative of the consideration!
If your child has one of these three symptoms we will call home right away and ask that you pick up your student: Fever (100.4 or higher), Shortness of breath/trouble breathing, or a Cough. Please do not send your child to school with any of these symptoms. If your child has other symptoms at school (runny nose, sore throat, tummy ache, etc.) we will contact the school nurse, Teresa Parsons, about next steps.
Please give us a call if you have a question that hasn't been answered.
We can be reached at 541-935-8225. 
We'll help you out! 
We can't wait to see you!!