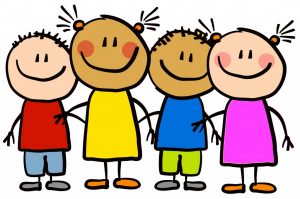 Veneta Elementary School's Kindergarten Information Night is Thursday, April 15th, from 6:00-7:00pm
We will be holding our information night in a virtual format this year, and we hope you'll join us!
Our virtual meeting will provide you with all sorts of details about Veneta Elementary-from our curriculum, to our school schedule, to everything else you can expect when you enter our doors. We can't wait for you to meet our kindergarten teachers and see their classrooms, as well as see videos from around our school. At the end of our night's presentation we will have a Q & A with our kindergarten teachers: Ms. Bliven, Mrs. Connolly, and Mrs. Peirce.  If you have any questions before or after the information night, feel free to call the VES office at 541-935-8225. We'd love to answer your questions and talk to you about our awesome school!
We're looking forward to seeing you on April 15th at 6:00pm!
VES Kindergarten Information Night
Apr 15, 2021 06:00 PM
Join Zoom Meeting
https://fernridge-k12-or-us.zoom.us/j/81943748049?pwd=Y1RraEpVZWQrZkRORno1eVBZWFNVdz09
Meeting ID: 819 4374 8049
Passcode: 023661