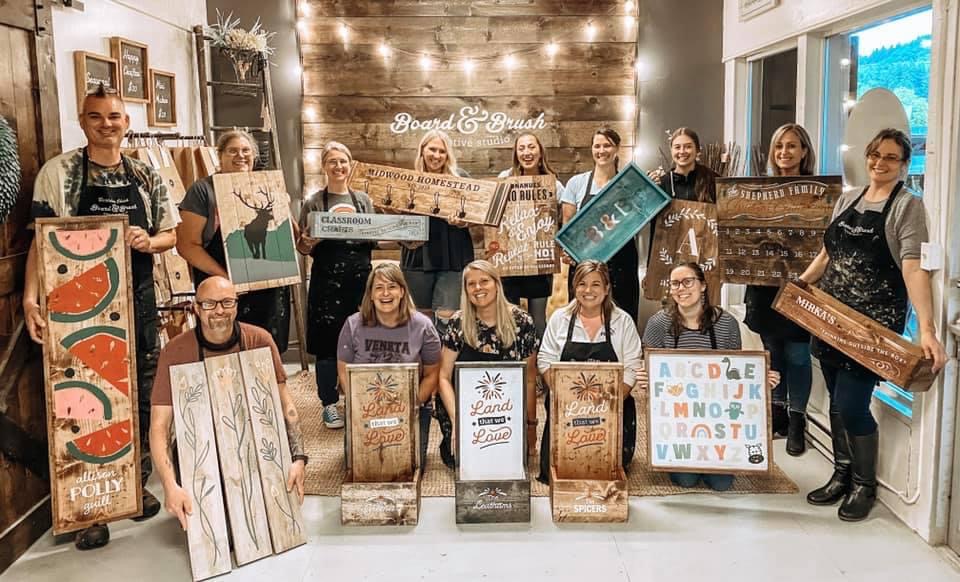 A huge THANK YOU to our outgoing PALS Board! 
Rindy Spicer (President), Tristin Himmel (Vice President), and Andrea Shepherd (Secretary) are all stepping down this year, while Angela Donahue (Treasurer) will be continuing on in her position for the 2021-2022 school year. This group has raised money for and overseen installation of a new playground area, safety wall mats for the gym, and so much more. We spent a fun evening with them at Board & Brush as one last thank you for a job well done!
Welcome to our new PALS Board:
Jani Patrick (President), 
Jennifer Gent (Secretary), and 
Angela Donahue (Treasurer).
We're looking forward to working with you!