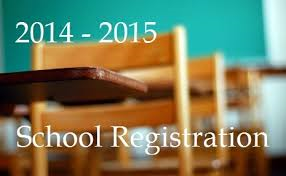 Welcome to Veneta Elementary School and the start of a brand new school year. We will be registering kindergarten and new first through fifth grade  students on August 13th. Registration will be open from 7:00 AM to 7:00 PM that day. If you can't make it on the 13th, you are welcome to come by any day after the 13th to register your child. Please note that we will not have registration materials available before the 13th. All students must be registered by August 28th to start school on September 2nd.
Kindergarten Students:
If you came to the preregistration event in May, you still need to come by and complete the process on August 13th. It should not take long for you to complete the process. We just have some additional information to give you and some forms for you to sign. If you did not bring us a birth certificate or complete immunization or proof of residence information in May, this would be a great time to bring those as well.
If you did not preregister your kindergarten student in May, then the process on the 13th will be  more involved. You will need to bring proof of residence, a copy of your child's birth certificate for us to keep, current immunization records, and copies of any relevant custodial documents. Parents who did not preregister should plan on spending 20 to 30 minutes completing the paperwork required.
New Students:
Welcome to Veneta Elementary School! Registration for new students in grades 1st through 5th will also take place on August 13th. Completing the required forms should take between 20 to 30 minutes. If your child is coming from another public school, then birth certificates and immunization information should come from their previous school when we request paperwork. If your child is coming from a home schooling situation if you could bring a copy of their birth certificate and immunization information it would be really helpful at registration. We also need proof of residence- which could be an ID with your current address or a utility bill with your name/address or a rental agreement. If you are living with family, than a letter from the homeowner stating that you and your children are living with them is all we need.
Class Assignments:
We will be posting class assignments the week before school starts. They will be posted as of 8:00 on Monday, August 25th.
Returning Students:
If you did not return the registration materials that were sent home with your child in June, than you will need to stop by the school on or after August 13th to register your child for the new school year. Please remember that all students must be registered by Thursday, August 28th to start school on September 2nd.
PALS (Parent Action League for Students)
During registration you can pick up information about how to join our parent group- PALS. PALS does a lot for our school. Being a PALS parent helps you to be more involved in your child's education and is a lot of fun at the same time. PALS meets the second Tuesday of each month at 6:30. Free child care and refreshments are provided at each meeting.