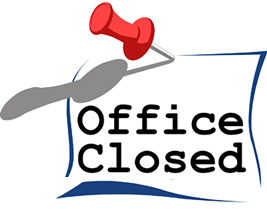 Veneta Elementary School will be closed on Monday, August 25th to allow all school staff, including our wonderful secretary Ronda, to attend a day long district training. We will be posting class lists on the doors to the school so parents are still invited to stop by the school if they want to see what classroom their child will be in. The office will open again on Tuesday the 26th at 6:30 AM. The office will also be closed on Monday, September 1st for the Labor Day weekend.
Don't forget that the first day of school will be Tuesday, September 2nd for all first through fifth grade students. Kindergarten students attend that first week on their "orientation" day only. Regular kindergarten attendance begins on Monday, September 8th.
Thank you and see you soon!