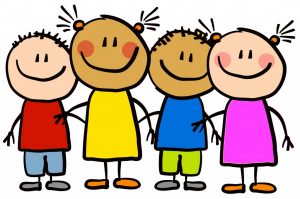 VES Kindergarten Information Night for 2019-2020
Thursday, March 14th, from 6:00-7:30 pm
Please join us at Veneta Elementary School on Thursday, March 14th, from 6:00-7:30 pm for our kindergarten information night. We will be discussing how to get your child ready for kindergarten, what to expect once school starts, and what we teach in kindergarten.  It will be a fun, fast paced evening of information. Please bring your incoming kindergarten students. We're excited to partner with you in the bright future of your children! See you on the 14th!
Schedule for the night:
6:00-6:15   Welcome presentation in the VES cafeteria
6:15-6:30   Break into groups for a school tour
6:30-7:15   Experience reading, math, and PE/social skills lessons in the classrooms with our kindergarten teachers (and leave each class with a small gift!)
7:15-7:30   Time for follow up questions in the cafeteria if desired
Feel free to contact Veneta Elementary School at 541-935-8225 for more information.
We can't wait to meet you!
FRSD Update: Please pass along. Staff have done a great job today doing what we can to prepare buildings for an anticipated school day tomorrow. Below is some general information.
– Depending on your own situation/location, it is YOUR call whether or not your student attends school. If you cannot make it in, simply let school get underway in the morning and call in later in the day to excuse your student's absence.
-We will try to make a decision about a regular or late start by 5:30 AM tomorrow, after driving the side roads.
-Parents should expect that snow routes will be used. If you are unsure what those are, you can find them here: http://www.fernridge.k12.or.us/wp-content/uploads/2018/02/Inclement-Weather-Packet-ENG-Feb-2018.pdf
-The biggest problem areas will be our parking lots. With all the moving of the snow, we have lost many parking spaces. PLEASE TAKE YOUR TIME AND MOVE SLOW IN THE PARKING LOTS!
-Please allot yourself extra time in the morning, as drop-off pick up will be particularly slow tomorrow AM.
-Any staff that can carpool, please do so.
All information and updates will be posted here and "Superintendent Carpenter" Facebook page.   If we have a regular start time tomorrow, it will be posted here. If you DO NOT get a phone call in the morning, we are starting on time.
Veneta Elementary has had an influx of influenza like illnesses this week. An informational letter and flu background sheet went home in backpacks today- please read the information and keep a close watch on your kiddos. If you see any of the listed symptoms, please keep your child home. VES is  doing our part to keep our students healthy by doing extra cleaning and sanitizing, and will continue to do so until the outbreak is over. Thanks and stay healthy!
Out of an abundance of caution, we are cancelling the Golden Ticket Dance that is scheduled for this Friday, February 22nd. We have had many students reporting symptoms of an influenza like illness and we'd like to make sure we don't do anything to further the spread in our school population. PALS will discuss the possible rescheduling of the dance at their next board meeting.
PALS would like to invite you to Wonka's Golden Ticket Dance on February 22, from 6:00-8:00pm.
There will be family fun for all ages, with a DJ, pizza for sale, and a selfie station.
Tickets will be sold at the door. $2 per person or $5 for a family of four.
Parents and/or Guardians must accompany students.
Over the next month or so, FRSD is collecting data from a wide variety of groups. This is for the "Continuing Improvement Plan" required every three years by Oregon Department of Education. Input from multiple sources and stakeholders is required by the state for the final plan. Emails are going out to Teachers, Instructional Assistants, Administrators, etc…
For the two groups mentioned in the title above, Community Partners, (e.g. Businesses/Elected Officials/Non-Profits, Early Childhood Education/After School Programs, TSP) and Parents, we have links to the surveys here in this post. The "indicators" on your particular survey were chosen from 18 different indicators the state wants Fern Ridge School District to address in our improvement plan and are verbatim from the master list. If you fall into either of these groups, please take a few minutes and answer the questions in these surveys. The direct links are below. Thanks in advance for your participation.
For more information on this project you can view this frequently asked questions page from the Oregon Department of Education: Link to PDF Document
SURVEY FOR PARENTS:  https://www.surveymonkey.com/r/FRSDPARENTSANDFAMILIES
SURVEY FOR COMMUNITY PARTNERS:  https://www.surveymonkey.com/r/FRSDCOMMUNITYPARTNERS
A huge thank you to The Corson & Johnson Law Firm, Wendy Craigmiles, and Andrew Neill of Bicycle Way of Life for providing bike helmets to 25 of our students. These lucky few received some awesome, great fitting helmets. Thank you, Corson & Johnson Law Firm for choosing VES kids as recipients of your generosity!