School Closure
Congrats to the fantastic Middle School band and choir students that performed at their winter
concert last night at FRMS.  The teacher Mr. Cameron Siegal, and his instructional assistant Mrs.
Kimberly Taylor, have obviously been working very hard with them!  Learning music at a young
age provides so many benefits to students.  By learning to understand beat, rhythm and scales
students are learning how to divide, create fractions and recognize patterns.  It improves short
and long-term memory, it improves physical skills such as coordination, and it cultivates social
skills, as performing in a group requires peer interaction and the ability to work as a team.  Music
teaches discipline, the concept of delayed gratification and it boosts self esteem just to name a
few.  It was great to see so many FRMS students engaged in music!  Thanks again to the staff
and the parents that are supporting them.
School and District Report Cards
The Oregon Department of Education produces yearly report cards for schools and districts. These reports were mandated by the 1999 state legislature and provide educators with an opportunity to communicate directly with parents and community members about how local schools are performing.
In 2013, the Oregon Department of Education released a redesigned school and district Report Card. This redesigned Report Card was the product of a year of review and revisions, led by an external Report Card Steering Committee and informed by feedback from thousands of stakeholders around the state.
The goals of the redesign were to:
More accurately reflect student learning and growth
Incorporate key measures of college and career readiness
Align the report card with district's achievement compacts
Make the Report Cards more user friendly and accessible
For more information on the school and district report cards please visit: http://oregon.gov/ode/schools-and-districts/reportcards/reportcards/Pages/default.aspx.
The link to the report cards page for all schools in Oregon, can be found under the Parents link here on the FRSD website.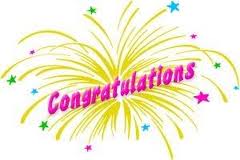 After carefully reviewing applications from many qualified community members our school board has extended the nomination for open school board position #3 to Barbara Graham-Adams.  Barbara has accepted the nomination and will be sworn in during our board meeting on December 18th, 2017.
Barbara has been a part of our community for over 8 years with students who have both graduated and are currently attending school in the Fern Ridge School District.
Congratulation!  We are looking forward to working with you on the Fern Ridge School District Board!
Elmira Elementary and Veneta Elementary
No School 11/20 to 11/24
Parent-Teacher Conferences for Elementary School Students will be held on Monday and Tuesday
Monday – Nov 20th 8:00am to 8:00pm
Tuesday – Nov 21st 8:00am to 12:00pm
Fern Ridge Middle School and Elmira High School
No School 11/22 to 11/24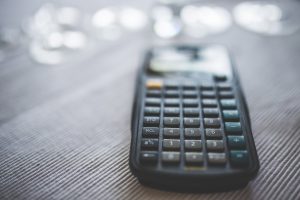 The Fern Ridge School District is currently accepting applications to fill two vacant Budget Committee Positions:
Position #1 (Expires 6/30/20)
Position #2 (Expires 6/30/20)
To be eligible for appointment the appointive member must live in the district and not be an officer, agent or employee of the district.  Applications are available by clicking HERE.   Applications will be received at the District Office until the positions are filled.
For more information please call 541-935-2253 ext 1203
Fern Ridge School District 28J will continue to accept applications for the open school board position until Thursday, November 9th.  The successful candidate will be selected by the school board during their meeting on November 20th.
The candidate selected will fill a nearly two year appointment on the school board for position #3.  This appointment is through June 30, 2019.  Registered voters who have lived in the District for at least one year are eligible to apply.
Applications are available at the District Office, 88834 Territorial Rd, Elmira or by clicking here.
The final deadline for all applications will be Thursday, November 9th at 3:30pm.  For more information please call
541-935-2253 ext 1203
Congratulations to Rebecca Hauge, our October Employee of the Month!
Mrs. Hauge is a Special Education teacher at Veneta Elementary School and has worked for our district for over 2 years.
One of the favorite parts of her job is teaching students new strategies that they can use to solve math problems.  She also enjoys working with other teachers and specialists within the district to support student learning in the classroom.
On a daily basis, Mrs. Hauge teaches phonics, reading strategies, writing skills, social skills, mathematical thinking skills, number sense and math computation in the Veneta Elementary resource room.  She also supports students' needs so they can be successful in their classrooms on a daily basis.
She enjoys spending time with her family and friends, hiking and camping in the woods but one of her new favorite places to be is the beach.  She has traveled extensively, visiting 11 countries and counting.  She also enjoys yoga, painting and dance.
We want to thank Mrs. Hauge for the support she gives to all of her students at Veneta Elementary!
See the attached flyer for information around the Homecoming parade scheduled for next Friday.  Go Falcons.
Thank you very much to the EHS Booster Club and all of their volunteers for their work in hosting the golf tournament fundraiser yesterday at Diamond Woods Golf Course. The ladies that run booster club (they do allow men to join by the way–hint hint…) put in a ton of work to put this event on, and they did a fantastic job. Thank you for all your hard work. In addition, thank you to all those that registered to golf, and all of the businesses that donated. It is much appreciated and goes to a great cause. Go Falcons!  If you are interested in volunteering for the Booster Club, visit their site at: http://www.fernridge.k12.or.us/elmirahs/?page_id=745