School Closure
In honor of Veteran's Day there will be no school on
Monday, November 11, 2019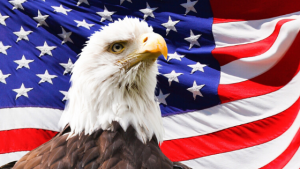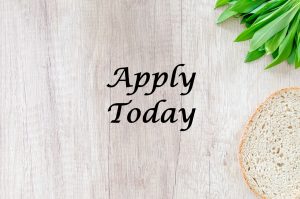 This post is intended to inform and remind folks about the free and reduced lunch program.  Please take advantage of it if you qualify, and if you are not sure, please fill out the application and find out!  It is a tremendous asset to our families and students.  As a reminder, if you qualify for Free or Reduced lunch, breakfast is ALWAYS FREE!  Alan Fullerton our food service director, in conjunction with  his staff, have been working hard to provide healthier and more made from scratch meal options.  Even if you don't use this service consistently, having the option of knowing that  your child can receive free breakfast on those mornings when you are running late, is a great deal!
There are two ways to apply.  Go to this link (click here) print off the application, fill it out and drop off in the front office, or go to this link (click here) and apply directly online.
As a final reminder, you must apply each year.  Those that were eligible in 18-19, remain eligible through September 2019, however beginning Oct 1st if you did not reapply, charges are accruing.  Get your applications in ASAP.  If you have questions, please do not hesitate to contact Renee Ota at rota@fernridge.k12.or.us or 541-935-8218 Ext 2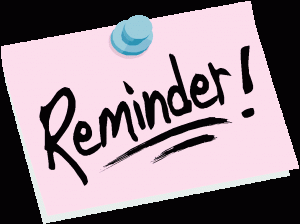 Fern Ridge Middle School and Elmira High School students do not have school Thursday, October 10 due to parent/teacher conferences.
Fern Ridge Middle School Conferences will be held Wednesday, Oct 9 from 4pm to 8pm (in the commons – no appointment necessary) & Thursday, Oct 10 from 8am to 12pm (in individual teacher classrooms – no appointment necessary.)
Elmira High School Conferences will be held Wednesday, Oct 9 from 4pm to 8pm (in the cafeteria – no appointment necessary) & Thursday, Oct 10 from 8am to 12pm (by appointment only – you can contact the high school office at 541-935-8200 or email your student's teacher to set up a time)
 Friday, October 11 is a non-school day for all district students due to a state-wide teacher in-service day.
Have a great weekend!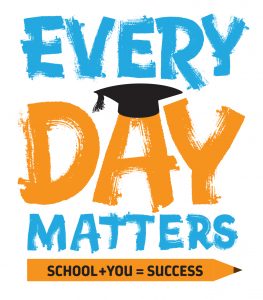 One in 6 Oregon children is chronically absent.  Being chronically absent is defined as missing 10% of the school days throughout the course of the year.  Over the last year our district has been working closely with the Oregon Department of Education to try new and innovative things to encourage regular school attendance for all of our students.
Attendance matters for students at all grade levels. Students who attend school regularly are more likely to read at grade level and to build a strong foundation as they move from preschool and kindergarten to high school.  On the other hand, students who are chronically absent are at risk of falling behind.  Chronically absent students in Fern Ridge perform lower academically than their peers, have lower GPA's, and are at a higher risk of not receiving their high school diploma.
The link below has lots of information for not only educators, but families and students as well.  Things such as attendance trackers and tips for "getting out the door."  Each school in Fern Ridge has these attendance trackers in magnet form, for your refrigerators, that you can use at home.  If you would like one, please contact  your school.  Also, here at the District Office we have "Every Day Matters" yard signs.  If you are willing to put one up at your home or local business, please stop by and pick one up.
Being absent from school is sometimes necessary, life happens!  However emphasizing the importance of regular school attendance is an important and valuable gift you can give your student!
https://every-day-matters.org/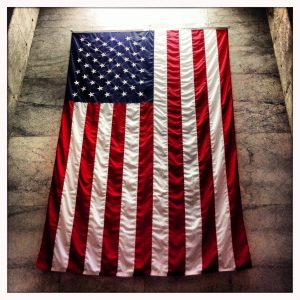 There is no school on Friday May 24 due to a teacher workday.
In observance of Memorial Day all schools will be
closed on Monday May 27.
Everyone have a safe weekend!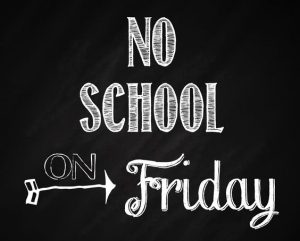 There is no school for students on Friday, April 5 due to a teacher workday.
Have a great weekend!
Now that the snow and ice have melted, our district is focusing on the impact the four snow days had on student learning.
The school calendar was revised to restore two school days in June.  School will be in session on June 17 and the final day for students will be June 18.  At this time, the calendar for Seniors remains the same and graduation will take place on June 7.
The Fern Ridge School Board unanimously approved the calendar revisions during their March 18 meeting.  These changes will be updated to the district website calendar later today.
Thank you to our families for your flexibility as we work to ensure that we are providing as much learning time as we can for our students.
This morning as the baseball team was traveling to an away game there was a bus accident.  There were minor injuries with two students being transported.  Work is being made toward contacting all families but if you have a student on the bus and have not heard from them directly or the school please contact the high school office at 541-935-8200.
The rest of the students are headed back to the high school where they will determine if they will stay in school or go home for the day.  More information will be posted at a later time.
FRSD is on a 2 hour delay for today, Thursday March 7th due to icy road conditions.
Buses on snow routes for route numbers 4 and 13 only.