General Information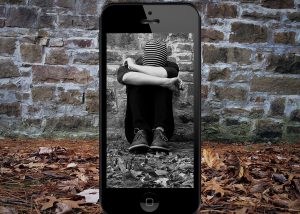 Unfortunately for parents in today's world, the topics in this headline ARE something you need to be thinking about, AND talking about with your teen.  While the majority of young people do not participate in cyberbullying and sexting, it is far to common, and the actual numbers would probably be quite alarming to many.  A recent study by JAMA Pediatarics, (click here to see a report on this study) shows that one in four teens are receiving sexts and one in seven teens report they are sending sexts.  Cyberbullying is also all to common.  1 in 5 students experience bullying IRL (In real life), and 37% of teens experience bullying on line.  There are numerous websites out there to support parents and students on these topics, one is linked under the parent tab from the Fern Ridge School District main page:  https://saferschoolstogether.com/parent-resources/
There are also many myths about sexting and cyberbullying.  The most common narrative regarding sexting is that teen boys are the ones pressuring girls to send photos of themselves.  However, research suggests that boys and girls participate in sexting about equally. A common myth regarding cyberbullying is that it only happens on social media sites (so if my child/teen isn't on social media I don't have to worry about it.)  This is inaccurate, cyberbullying occurs everywhere that young people communicate:  Apps, IM, chat rooms, and email to name a few.
In 2018 the district held an informative parent night at EHS on these topics (click here to see that post) , and we will be trying to organize something similar in the near future.  As we head into this holiday break, it can be a good time to have a conversation with your student on these topics.  The saferschoolstogether website has numerous safety and digital contract samples that can be a good conversation starter.  There are many resources out there on both of the topics above, and talking about them with  your child is the first step.
Dear Parent/Guardian:
With the 2019-20 school year well under way, I wanted to take a moment to provide some important information about this year's state testing that is rapidly approaching.
For the past four years, students in the Fern Ridge School District and around Oregon took state tests in English Language Arts and Math called Smarter Balanced.  The tests move away from previous fill-in-the bubble exams that focused on rote memorization to a format which asks students to explain their reasoning and write-out answers.  These new tests measure more complex, real-world skills such as critical-thinking, writing, and problem solving so that your child can successfully transition from grade to grade and be prepared for his or her next steps after high school.
Fern Ridge School District will give Smarter Balanced tests this spring.  The tests are not timed so your child can take as long as he or she needs to fully demonstrate what he or she knows and can do.  At the high school level, successfully passing these tests is a requirement for an Oregon diploma.  The practice our students get in grades 3-8 by taking these exams, helps prepare them for the high school exam they will take in the spring of their 11th grade year.
We know that an end-of-year test cannot possibly tell us everything about your child's academic progress.  However, the results do act as a snapshot of your child's strengths and areas for improvement and can be used as a way to ensure he or she is getting the supports he or she needs.  Additionally, the tests help Fern Ridge School District's efforts to equitably distribute resources and support student learning.  When fewer students take the test, we are left with an incomplete and inaccurate picture of how our students are performing, and this limits our ability to address issues, better serve students, and continue to improve our educational system.  The participation of your student is greatly appreciated.  
While we discourage opting-out of the exams for several reasons (a few of them mentioned above), included with this letter is a form that allows you to opt your child out of testing for the 2019-20 school year.  The form is also posted online on our district website.  Should you wish to opt your child out, please submit the form to your child's school's main office.  You can read more about your rights to opt-out here: http://tinyurl.com/OR-HB2655.
In Fern Ridge School District, we are deeply committed to ensuring each and every student in our schools has the supports he or she needs to achieve at high levels and graduate prepared for his or her next steps.  Our ultimate goal is to make sure that all students are set up to be successful from grade to grade and that will remain the focus of our district throughout the rest of the school year.
If you have general questions or want more information about the end-of-year tests, please do not hesitate to contact the schools directly.  I encourage you to reach out to your child's teacher(s) with any questions you may have about your student's progress.
Professionally,
Gary Carpenter, Superintendent
2019-2020  Notice for Statewide Tests & Opt-Out Form (English)
2019-2020 Notificación sobre los Exámenes Estatales & forma de optar por salir (Español)
Community members and families may notice unusual activity in the parking lot of Elmira High School today and tomorrow.  This includes a simulated crash scene with law enforcement presence and a life flight helicopter landing on campus.  These activities are part of a drunk and distracted driving prevention program "Every 15 Minutes" that high school students and staff are participating in for the next two days.  Information has been on the High School website, and communicated to EHS families.  Below is a link to that information that went out.  If you have any questions, do not hesitate to contact EHS, or the District Office.
 click this link to the information post from the Elmira High School page.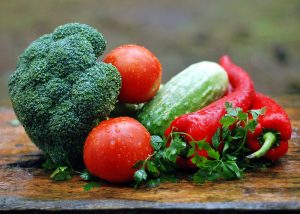 Students in Fern Ridge will begin to see changes in their breakfasts and lunches starting this month.
The food service program is renewing its focus on ensuring all pre-made items, such as chicken nuggets, are whole gran rich and nutritious (under USDA and ODE guidelines)
Fern Ridge students will notice the addition of several new made from scratch  lunch entrees throughout October which will incorporate more whole food ingredients in the meals.
If our students enjoy these new entrees we will look at adding them to our menu cycle throughout the rest of the year.  We will also be taking notes on what styles and concepts are more appealing with students and adjust our focus accordingly.
In addition to the made from scratch meals, turkey and egg breakfast sandwiches will be offered as a choice to elementary school students on Tuesdays and Thursdays to replace some of the higher sugar content breakfast options.
Also, the food service program, in conjunction with the District food advisory committee, have made some changes that reduce waste by eliminating the "single use packs" containing a napkin, straw, and spork moving instead to individual utensil choices.  In addition this group recommended eliminating chocolate milk at VES for the first month of the school  year.  This decision will be reviewed by the building ESSA team at VES, made up of staff and parents, to decide if they would like to continue with that model, return chocolate milk to both breakfast and lunch or simply eliminate it as a breakfast option.
We want to thank Chartwells, our food service provider; Alan, our food service director; and all of the food service staff who work hard each day to provide healthy food for our students!
Information for parents/families regarding the District Wellness Policy.
The policy can be found at:  http://policy.osba.org/fernridg/E/EFA%20G1.PDF
Every three years we do a triennial evaluation report, and post it to the website on the "District and State Reports" page:  http://www.fernridge.k12.or.us/?page_id=5734
Parents that are interested in becoming more involved in the district's wellness policy monitoring and implementation can contact building principals regarding becoming a member of the building ESSA teams.  These teams meet monthly at each building and discuss a wide range of topics, including the District Wellness Policy.
CHILD CARE AVAILABLE!!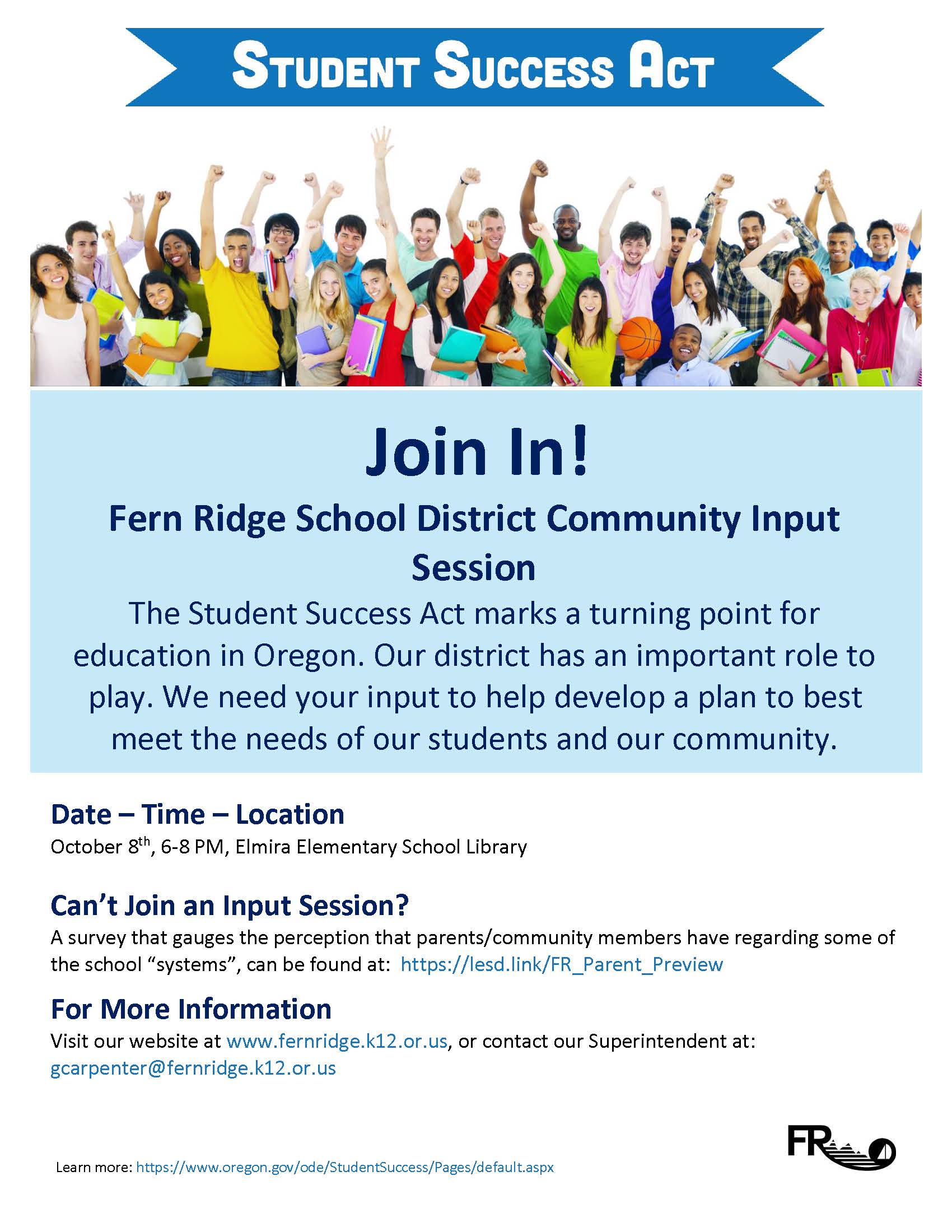 WE NEED PARENT, COMMUNITY MEMBER AND STUDENT FEEDBACK!
Signed into law in May of 2019, the Student Success Act is a game-changer for our schools!  As part of the Student Success Act, the Student Investment Account is non-competitive grant money for Oregon school districts.  The focus for these funds is on key areas for improvement — from reducing class size, increasing instructional time, addressing health and safety needs and ensuring a well-rounded education.  In order to apply for these funds, our district is required to meaningfully engage stakeholders!  We need ALL voices in this conversation.  The Fern Ridge portion of this allocation could be in excess of 1 million dollars.
The first and easiest way to get involved is to complete the survey, at the following link:   https://lesd.link/FR_Parent_Student_2019
The survey in translatable to Spanish through a drop down menu in the upper right hand corner.  Please take a few minutes to complete!
The second way to become involved would be to attend our Community Input Session.  The date for this is Tuesday, October 8th.  The exact time and location is yet to be determined.  As soon as we finalize this information, we will get it out.
Thanks for taking the time to participate and become involved in the future of Fern Ridge Schools.
Teachers returned this past Monday and have been busy preparing for the return of students next week.  Below is a reminder of grade level start days for the first week of school.  We hope everyone has a safe labor day weekend and we look forward to having your students back with us in just a few short days!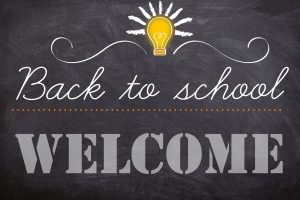 Elmira Elementary/Veneta Elementary ~  Tues, Sept 3rd grades 1-5 attend.
Fern Ridge Middle School ~Tues, Sept 3rd is for 6th grade students only.
Wed Sept 4th is for 7th & 8th grade students only (early release day)
Thurs, Sept 5th grades 6-8 attend.
Elmira High School ~ Tues, Sept 3rd is for 9th grade students only (9th grade orientation.)
Wed, Sept 4th grades 9-12 attend (early release day)