General Information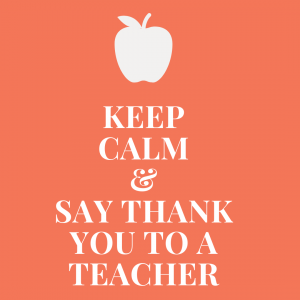 Teachers earn our gratitude each and every day, however, this week is set aside to give us the opportunity to say Thank You and recognize the work  they do throughout the year.
Our Fern Ridge educators are creative, driven, hardworking and passionate teachers who care deeply for the children of our communities.  Take a moment this week and thank a teacher who has made a difference in your life.
Thank you Fern Ridge Teachers ~ We respect and appreciate your hard work and dedication.

Our school board members are unpaid volunteers with their own jobs and families who give countless hours to our district.  We want to take this opportunity to thank them for all of their hard work and dedication.
Our board members make many critical decisions that have an impact on our staff, students and community.  They attend workshops and conferences, are responsible for setting policies, completing a yearly evaluation of the superintendent and reviewing financial reports.
In Fern Ridge, our school board members work hard to connect with students and school staff.  They take time out of their own personal and professional lives to be a part of special events held throughout the district in addition to attending the monthly board meetings and all of the budget committee meetings.
Thank you Mark Boren, Sterling Pew, Andrea Larson, Barbara Graham-Adams and Jebadiah Flowers.  You are superheros in our community and we appreciate all that you do!
The Oregon Department of Education (ODE) produces yearly report cards for schools and districts.  These reports were mandated by the 1999 state legislature and provide educators with an opportunity to communicate directly with parents and community members abut how local schools are performing.  The state "revamps" the way these report cards look every few years, and that is the case again this year.  The new report cards create an "At-A-Glance School Profile" that provides a wide range of information.
School Districts are required to inform families of these report cards, and where they can be found.  When students return from winter break, each school in Fern Ridge will have a copy available in the front office for parents that are interested.  In addition, we have placed a direct link to the ODE website where the reports can be viewed.  That link can be found under the "PARENTS" tab on the main page of our website.  Click on parents, then scroll down near the bottom where you will find two links:  one for the current years report cards (17-18), and one for previous years.  The direct link to the 17-18 Report cards is:  https://www.ode.state.or.us/data/reportcard/reports.aspx
If you have any questions, please do not hesitate to contact your school.
Over the next month or so, FRSD is collecting data from a wide variety of groups. This is for the "Continuing Improvement Plan" required every three years by Oregon Department of Education. Input from multiple sources and stakeholders is required by the state for the final plan. Emails are going out to Teachers, Instructional Assistants, Administrators, etc.
For the two groups mentioned in the title above, Community Partners, (e.g. Businesses/Elected Officials/Non-Profits, Early Childhood Education/After School Programs, TSP) and Parents, we have links to the surveys here in this post. The "indicators" on your particular survey were chosen from 18 different indicators the state wants Fern Ridge School District to address in our improvement plan and are verbatim from the master list. If you fall into either of these groups, please take a few minutes and answer the questions in these surveys. The direct links are below. Thanks in advance for your participation.
For more information on this project you can view this "Frequently Asked Questions" page from the Oregon Department of Education: Link to PDF Document
SURVEY FOR PARENTS:  https://www.surveymonkey.com/r/FRSDPARENTSANDFAMILIES
SURVEY FOR COMMUNITY PARTNERS:  https://www.surveymonkey.com/r/FRSDCOMMUNITYPARTNERS
Throughout the school year, State Testing information will be posted under the "Resources" category on the left hand side of the main page.  Please visit this location for general information.  If you have questions, do not hesitate to contact your student's school directly.
With the 2018-19 school year well under way, I wanted to take a moment to provide some important information about this year's state testing that is rapidly approaching.
For the last three years, students in the Fern Ridge School District and around Oregon took state tests in English Language Arts and Math called Smarter Balanced. The tests move away from previous fill-in-the bubble exams that focused on rote memorization to a format which asks students to explain their reasoning and write out their answers. These new tests measure more complex, real-world skills such as critical-thinking, writing, and problem solving so that your child can successfully transition from grade to grade and be prepared for his or her next steps after high school.
Fern Ridge School District will give Smarter Balanced tests this spring.  The tests are not timed so your child can take as long as he or she needs to fully demonstrate what he or she knows and can do.  At the high school level, successfully passing these tests is a requirement for an Oregon diploma.  The practice our students get in grades 3-8 by taking these exams, helps prepare them for the high school exam they will take in the spring of their 11th grade year.
We know that an end-of-the-year test cannot possibly tell us everything about your child's academic progress. However, the results do act as a snapshot of your child's strengths and areas for improvement and can be used as a way to ensure he or she is getting the supports he or she needs. Additionally, the tests help Fern Ridge School District's efforts to equitably distribute resources and support student learning. When fewer students take the test, we are left with an incomplete and inaccurate picture of how our students are performing, and this limits our ability to address issues, better serve students, and continue to improve our educational system.  The participation of your student is greatly appreciated. 
While we discourage opting-out of the exams for several reasons (a few of them mentioned above), the opt-out form for 18-19 can be found on the Districts main website page under the Resources category that was mentioned above. The direct link to the pdf is:   http://www.fernridge.k12.or.us/wp-content/uploads/2018/10/Opt-Out_Form_2018-19.pdf.  Should you wish to opt your child out, please submit the form to your child's school's main office.
In Fern Ridge School District, we are deeply committed to ensuring each and every student in our schools has the supports he or she needs to achieve at high levels and graduate prepared for his or her next steps. Our ultimate goal is to make sure that all students are set up to be successful from grade to grade and that will remain the focus of our district throughout the rest of the school year.
If you have general questions or want more information about the end-of-year tests, please do not hesitate to contact the school directly.  I encourage you to reach out to your child's teacher(s) with any questions you may have about your student's progress.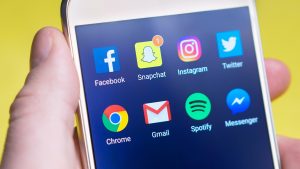 Looking for ways to learn more about the social media sites your child may be using?  Would you like to know what some of the internet "lingo" stands for or gather some tips on how to better protect you and your child's online privacy?
The saferschoolstogether.com website has provided links to free information for parents and guardians.  Here you will find articles, checklists and information that you can use to learn more about popular social media sites along with tips on privacy, talking to your kids about online safety, decode some of the internet, texting and social media slang, look over sample family contracts and much more.  Here is the link to the parent resource page.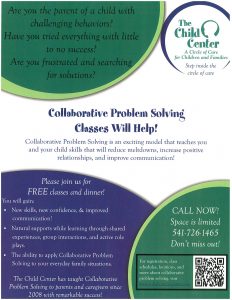 The Child Center is presenting a series of four classes for parents on collaborative problem solving.  Collaborative problem solving is an exciting model that teaches you and your child skills that will reduce meltdowns, increase positive relationships, and improve communications.
Parents with a child in elementary or middle school will find the strategies used in collaborative problem solving useful and effective.  If you are struggling with your child's challenging behaviors or are frustrated and searching for a more effective way to manage your child's behavior, then collaborative problem solving could be the solution you are looking for.
The classes will be held at Elmira Elementary School from 6:00pm to 7:30pm starting on Thursday, October 25th.  Dinner will be served and childcare provided during the class.  This class is offered at no cost to families.
Please call 541-726-1465 to register – space is limited!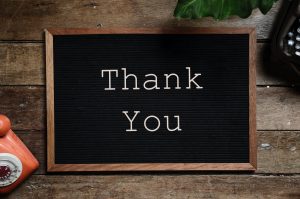 Today is national custodians day!    https://nationaldaycalendar.com/national-custodial-workers…/
Thanks to all the custodians in the Fern Ridge School District that work hard daily in our schools! Greg Baker, Victoria Thoms, Robert Gordon, Pete Mazzei, Ron Wagner, Michael K. McLaws, Michael D. McLaws, Chris Rice and Heidi Kinch.
Yesterday was the first day back for all Fern Ridge School District teachers.  They will be spending the rest of the week getting prepared for our to students return! A reminder that the first day back for students in grades 1st-5th, 6th and 9th is Tuesday September 4th.  Students in grades 1st-5th, 7th-12th will attend on Wednesday, September 5th (an early release day) all students grades 1st-12th will attend on Thursday, September 6th.  The first day for our Kindergarten students will be Monday, September 10th.  Bring on 18-19!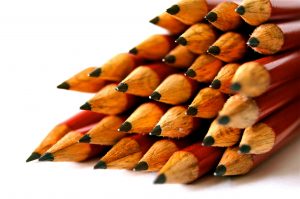 All school offices are open and staff are busy getting ready for students.
Here is the registration information for all FRSD students:
*If you are unable to make it to the school office during the designated times please call the school office to make alternate arrangements.
 Elmira Elementary and Veneta Elementary Registration Schedules
Kindergarten and students who are new to the District are invited to register Wednesday, August 15th from 7:00am to 7:00pm. 
Please bring a copy of your student's birth certificate, proof of residency and all current immunization data for any student who is new to the District. 
Returning students may register on the following days:
Tuesday, August 21st 7am to 7pm
Wednesday, August 22nd 8am to 3pm
Thursday, August 23rd 8am to Noon
Elmira Elementary School Office – 88960 Territorial Rd Elmira, Or (541) 935-8214  dnorthey@fernridge.k12.or.us
Veneta Elementary School Office – 88131 Territorial Rd Veneta, Or (541) 935-8225 lhaffner@fernridge.k12.or.us
Fern Ridge Middle School Registration Schedule
Students who are new to the District are invited to register on Wednesday, August 15 from 8:00am to 3:00pm.  
Please bring proof of residency and if you are coming from out of state or from a home schooling situation please bring immunization records and a copy of your student's birth certificate. 
(Registration will be held in the Fern Ridge Middle School library) 
Returning Students may register on the following days: 
Tuesday, August 21 11:00am to 7:30pm
Wednesday, August 22 8:00am to 3:00pm
Thursday, August 23 8:00am to Noon
Fern Ridge Middle School Office – 88831 Territorial Rd Elmira, Or (541) 935-8230 scornelius@fernridge.k12.or.us
Elmira High School Registration Schedule
(Registration will be held in the Elmira High School cafeteria)
FRESHMAN – Thursday, August 23 5pm to 8pm
SOPHOMORE – Wednesday, August 22 1pm to 4pm
JUNIOR – Thursday, August 23 1pm to 4pm
SENIOR – Wednesday, August 22 8am to 11am
Elmira High School Office – 24936 Fir Grove Ln Elmira, Or (541) 935-8200 tboren@fernridge.k12.or.us