General Information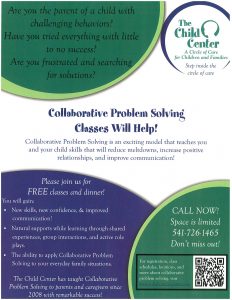 The Child Center is presenting a series of four classes for parents on collaborative problem solving.  Collaborative problem solving is an exciting model that teaches you and your child skills that will reduce meltdowns, increase positive relationships, and improve communications.
Parents with a child in elementary or middle school will find the strategies used in collaborative problem solving useful and effective.  If you are struggling with your child's challenging behaviors or are frustrated and searching for a more effective way to manage your child's behavior, then collaborative problem solving could be the solution you are looking for.
The classes will be held at Elmira Elementary School from 6:00pm to 7:30pm starting on Thursday, October 25th.  Dinner will be served and childcare provided during the class.  This class is offered at no cost to families.
Please call 541-726-1465 to register – space is limited!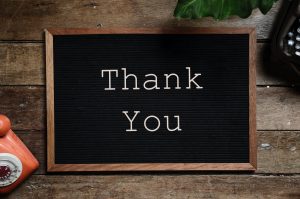 Today is national custodians day!    https://nationaldaycalendar.com/national-custodial-workers…/
Thanks to all the custodians in the Fern Ridge School District that work hard daily in our schools! Greg Baker, Victoria Thoms, Robert Gordon, Pete Mazzei, Ron Wagner, Michael K. McLaws, Michael D. McLaws, Chris Rice and Heidi Kinch.
Yesterday was the first day back for all Fern Ridge School District teachers.  They will be spending the rest of the week getting prepared for our to students return! A reminder that the first day back for students in grades 1st-5th, 6th and 9th is Tuesday September 4th.  Students in grades 1st-5th, 7th-12th will attend on Wednesday, September 5th (an early release day) all students grades 1st-12th will attend on Thursday, September 6th.  The first day for our Kindergarten students will be Monday, September 10th.  Bring on 18-19!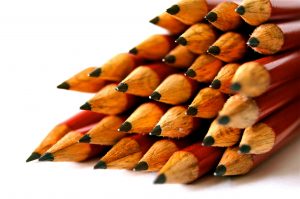 All school offices are open and staff are busy getting ready for students.
Here is the registration information for all FRSD students:
*If you are unable to make it to the school office during the designated times please call the school office to make alternate arrangements.
 Elmira Elementary and Veneta Elementary Registration Schedules
Kindergarten and students who are new to the District are invited to register Wednesday, August 15th from 7:00am to 7:00pm. 
Please bring a copy of your student's birth certificate, proof of residency and all current immunization data for any student who is new to the District. 
Returning students may register on the following days:
Tuesday, August 21st 7am to 7pm
Wednesday, August 22nd 8am to 3pm
Thursday, August 23rd 8am to Noon
Elmira Elementary School Office – 88960 Territorial Rd Elmira, Or (541) 935-8214  dnorthey@fernridge.k12.or.us
Veneta Elementary School Office – 88131 Territorial Rd Veneta, Or (541) 935-8225 lhaffner@fernridge.k12.or.us
Fern Ridge Middle School Registration Schedule
Students who are new to the District are invited to register on Wednesday, August 15 from 8:00am to 3:00pm.  
Please bring proof of residency and if you are coming from out of state or from a home schooling situation please bring immunization records and a copy of your student's birth certificate. 
(Registration will be held in the Fern Ridge Middle School library) 
Returning Students may register on the following days: 
Tuesday, August 21 11:00am to 7:30pm
Wednesday, August 22 8:00am to 3:00pm
Thursday, August 23 8:00am to Noon
Fern Ridge Middle School Office – 88831 Territorial Rd Elmira, Or (541) 935-8230 scornelius@fernridge.k12.or.us
Elmira High School Registration Schedule
(Registration will be held in the Elmira High School cafeteria)
FRESHMAN – Thursday, August 23 5pm to 8pm
SOPHOMORE – Wednesday, August 22 1pm to 4pm
JUNIOR – Thursday, August 23 1pm to 4pm
SENIOR – Wednesday, August 22 8am to 11am
Elmira High School Office – 24936 Fir Grove Ln Elmira, Or (541) 935-8200 tboren@fernridge.k12.or.us
ACCOLADES: At our most recent school board meeting this past Monday night, FRSD Board member Andrea Larson recognized students throughout the Fern Ridge School District for outstanding academic achievement in a wide variety of areas. This included everything from OBOB Teams, to the EHS Valedictorian, and many other academic based competitions and achievements.  Thank  you very much to Andrea for doing this, and congratulations to the many students that were recognized.
CALENDAR:  The 2018-19 School District calendar was approved.  The calendar can be found at the following link: 2018-19 Calendar.  Some important dates include:  School registration, August 22-24, first day of school, September 4th, Winter Break, December 22 – January 7, last day of school is scheduled for June 14th.
POLICIES:  Several policies were updated, added, or removed.  One in particular I wanted to share with folks is a new policy "Weapons in schools-Staff."  The new policy hasn't been updated to our policy link yet, but will be soon.  The policy language that was approved however, can be found at the following link:  Policy GBJ  This policy addresses weapons on campus in regards to employees, district contractors and or volunteers.  In short, it prohibits those in the previously mentioned groups from possessing a weapon on campus.  The Superintendent and the School Board considered this policy, various options, and research before coming to the conclusion that this policy be adopted.  If staff or community members would like to provide feedback (either in support of, or against) regarding this policy (or any FRSD policy), please feel free to contact the Superintendent via email at:  gcarpenter@fernridge.k12.or.us and your thoughts will be forwarded to the School Board.
Fern Ridge School District has a policy to inform parents when potential health concerns arise in our schools.  At least 1 individual has been diagnosed with Pertussis (whooping cough) at Fern Ridge Middle School.  We are obliged by law to keep the identity of the ill individual confidential.  This is NOT a medical emergency.  The Lane County Health Department, in partnership with school officials, is responding to the situation.  All scheduled district activities will continue as planned including the student dance at FRMS this evening.
Here is a link to an informational letter for parents: Pertussis Parent Letter
If you have any questions or concerns please feel free to contact the district office at 541-935-2253 ext 1203
Staff, students and community members are invited to attend an open forum with the two finalists for the Elmira High School Principal position.  The forum will begin promptly at 6:00 PM in the EHS theater on Thursday, March 15th.  All those interested are invited to attend, hear from the candidates, ask questions, and leave feedback for the selection committee to consider.  The two candidates are:
Rick Gardner:  Rick has 22 years of experience in education, including 11 years as  H.S. Science teacher. The last 11 years Rick has served as a school administrator in a variety of positions including 1 year as the Principal at Mckenzie H.S., 7 years as an assistant principal at Marist, and the last 3 years as the Director of Facilities and Athletics at Marist H.S., in Eugene Oregon.
Phillip Pearson:  Phillip has 18 years of experience in education, including 10 years as a Science teacher.  Since 2009, Phillip has served in a variety of administrative roles including Dean of Students, Associate Principal, Director of Technology, and the last 6 years as the Principal of Corbett High School in Corbett Oregon.
Both candidates will be doing a 10 minute presentation introducing themselves to our staff and community, followed by 30 minutes of an opportunity for  those in attendance to ask them questions.  Mr. Gardner will start at 6:00 PM, and Mr. Pearson will follow at approximately 6:45.
Thank you doesn't always seem like enough when it comes to appreciating our Classified Staff.  They are a vital part of the education team that is Fern Ridge School District and we could not do our jobs without them!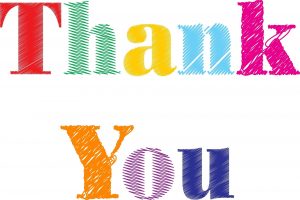 Classified Staff are among the hardworking men and women in our school district who do everything from helping children safely cross a road, to keeping our buildings clean, managing school offices, maintaining our fields, assisting with technology needs and working in the business office of the district. They help students learn to read, work on math, science and art.  They supervise lunches and recesses, assist in study halls, work with students in computer labs and complete countless other vital tasks for teachers, administrators and students.
During this Classified Appreciation Week, we would like to take the time to recognize these dedicated individuals who help make Fern Ridge School District a great place to learn and work!
Thank you Michael, Becky, Bob, David, Heidi, Michael B., Laurie, Tony, Victoria, Michael M., Pete, Robin, Michael Mc., Ron, David, Angela, Tammy B., Leiisa, Stacy, Mary, Lorie, Dawn, Jessica, Casey, Melissa, Patti, Janet, Jamie, Raina, Julie B., Trish, Sheila, Devonee, Lisa, Sherry, Cherri, Julie C., Delise, Jessie, Tammy E., Cara, Michael G., Stephanie, Missy, Debbie, Kim, Callie, Kelley, Erika, Kelly,  Kristi, Bonnie, Mollie, Alyssa, Karrie, Cynthia, Cortnie, Brenda, Emilee, Deborah, Kim, Alex, Dani, Sheila, Chris, Becky, Jaime, Kristan, Scotty, Sam, Suzie and Pam!
Enjoy your week and know how much we appreciate all that you do for our staff, students and community!
The Region 3 North Tournament will be held tomorrow, Saturday the 24th, at EHS!  Good luck to our OBOB Team as they compete against teams from Creswell, Cottage Grove, Thurston and Churchill.  The opening assembly begins at 9:30 in the theater, and the first competitions take place at 9:50.
Throughout the school year, State Testing information will be posted under the "Resources" category on the left hand side of the main page.  Please visit this location for general information.  If you have questions, do not hesitate to contact your student's school directly.
With the 2017-18 school year well under way, I wanted to take a moment to provide some important information about this year's state testing that is rapidly approaching.
For the last two years, students in the Fern Ridge School District and around Oregon took state tests in English Language Arts and Math called Smarter Balanced. The tests move away from previous fill-in-the bubble exams that focused on rote memorization to a format which asks students to explain their reasoning and write out their answers. These new tests measure more complex, real-world skills such as critical-thinking, writing, and problem solving so that your child can successfully transition from grade to grade and be prepared for his or her next steps after high school.
Fern Ridge School District will give Smarter Balanced tests this spring.  The tests are not timed so your child can take as long as he or she needs to fully demonstrate what he or she knows and can do.  At the high school level, successfully passing these tests is a requirement for an Oregon diploma.  The practice our students get in grades 3-8 by taking these exams, helps prepare them for the high school exam they will take in the spring of their 11th grade year.
We know that an end-of-the-year test cannot possibly tell us everything about your child's academic progress. However, the results do act as a snapshot of your child's strengths and areas for improvement and can be used as a way to ensure he or she is getting the supports he or she needs. Additionally, the tests help Fern Ridge School District's efforts to equitably distribute resources and support student learning. When fewer students take the test, we are left with an incomplete and inaccurate picture of how our students are performing, and this limits our ability to address issues, better serve students, and continue to improve our educational system.  The participation of your student is greatly appreciated. 
While we discourage opting-out of the exams for several reasons (a few of them mentioned above), included with this letter is a form that allows you to opt your child out of testing for the 2017-18 school year. The form is also posted online on our district website. Should you wish to opt your child out, please submit the form to your child's school's main office. You can read more about your rights to opt-out here: http://tinyurl.com/OR-HB2655.
In Fern Ridge School District, we are deeply committed to ensuring each and every student in our schools has the supports he or she needs to achieve at high levels and graduate prepared for his or her next steps. Our ultimate goal is to make sure that all students are set up to be successful from grade to grade and that will remain the focus of our district throughout the rest of the school year.
If you have general questions or want more information about the end-of-year tests, please do not hesitate to contact the school directly.  I encourage you to reach out to your child's teacher(s) with any questions you may have about your student's progress.