General Information
Community members and families may notice unusual activity in the parking lot of Elmira High School today and tomorrow.  This includes a simulated crash scene with law enforcement presence and a life flight helicopter landing on campus.  These activities are part of a drunk and distracted driving prevention program "Every 15 Minutes" that high school students and staff are participating in for the next two days.  Information has been on the High School website, and communicated to EHS families.  Below is a link to that information that went out.  If you have any questions, do not hesitate to contact EHS, or the District Office.
 click this link to the information post from the Elmira High School page.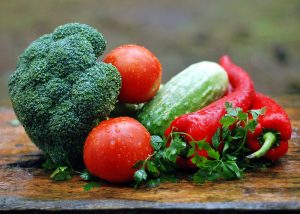 Students in Fern Ridge will begin to see changes in their breakfasts and lunches starting this month.
The food service program is renewing its focus on ensuring all pre-made items, such as chicken nuggets, are whole gran rich and nutritious (under USDA and ODE guidelines)
Fern Ridge students will notice the addition of several new made from scratch  lunch entrees throughout October which will incorporate more whole food ingredients in the meals.
If our students enjoy these new entrees we will look at adding them to our menu cycle throughout the rest of the year.  We will also be taking notes on what styles and concepts are more appealing with students and adjust our focus accordingly.
In addition to the made from scratch meals, turkey and egg breakfast sandwiches will be offered as a choice to elementary school students on Tuesdays and Thursdays to replace some of the higher sugar content breakfast options.
Also, the food service program, in conjunction with the District food advisory committee, have made some changes that reduce waste by eliminating the "single use packs" containing a napkin, straw, and spork moving instead to individual utensil choices.  In addition this group recommended eliminating chocolate milk at VES for the first month of the school  year.  This decision will be reviewed by the building ESSA team at VES, made up of staff and parents, to decide if they would like to continue with that model, return chocolate milk to both breakfast and lunch or simply eliminate it as a breakfast option.
We want to thank Chartwells, our food service provider; Alan, our food service director; and all of the food service staff who work hard each day to provide healthy food for our students!
Information for parents/families regarding the District Wellness Policy.
The policy can be found at:  http://policy.osba.org/fernridg/E/EFA%20G1.PDF
Every three years we do a triennial evaluation report, and post it to the website on the "District and State Reports" page:  http://www.fernridge.k12.or.us/?page_id=5734
Parents that are interested in becoming more involved in the district's wellness policy monitoring and implementation can contact building principals regarding becoming a member of the building ESSA teams.  These teams meet monthly at each building and discuss a wide range of topics, including the District Wellness Policy.
CHILD CARE AVAILABLE!!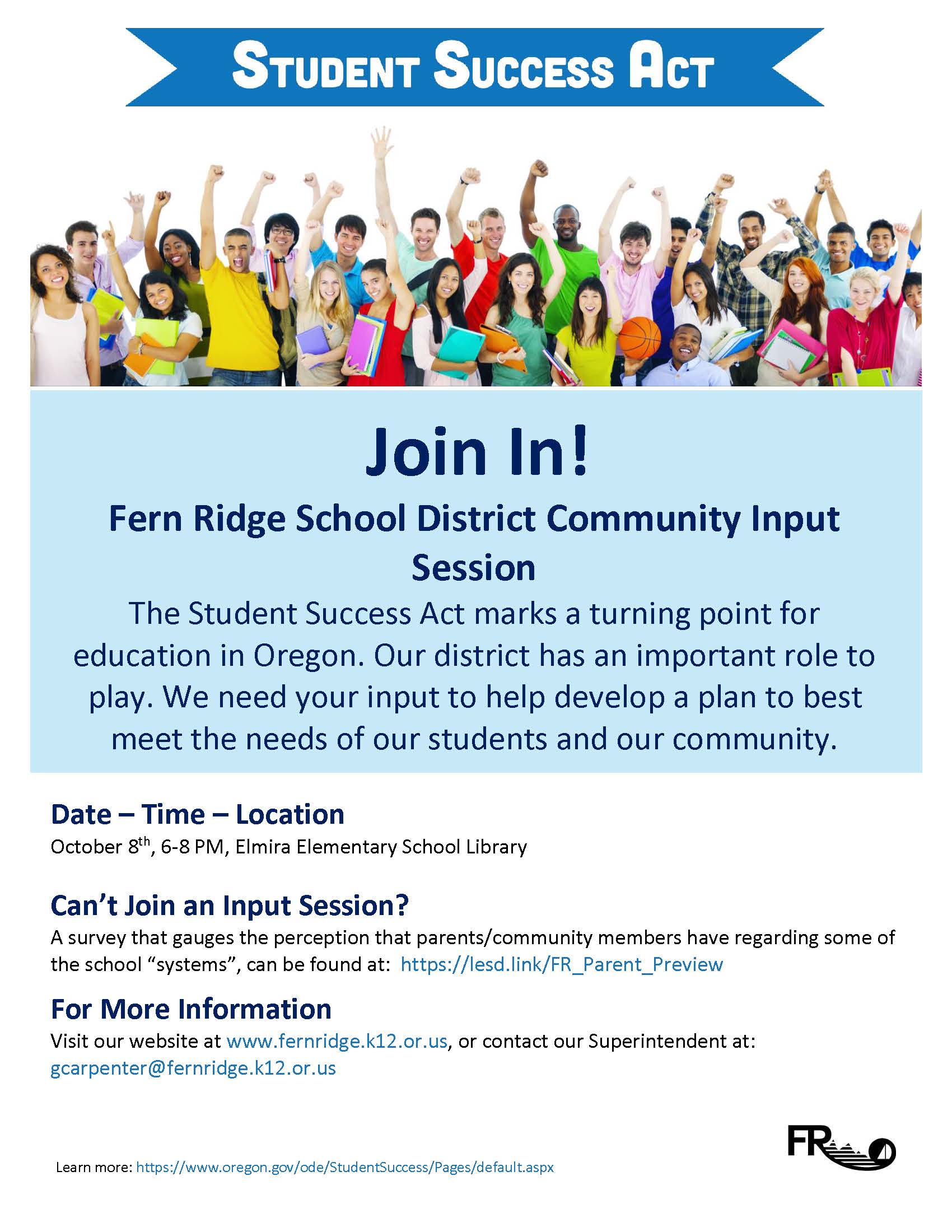 WE NEED PARENT, COMMUNITY MEMBER AND STUDENT FEEDBACK!
Signed into law in May of 2019, the Student Success Act is a game-changer for our schools!  As part of the Student Success Act, the Student Investment Account is non-competitive grant money for Oregon school districts.  The focus for these funds is on key areas for improvement — from reducing class size, increasing instructional time, addressing health and safety needs and ensuring a well-rounded education.  In order to apply for these funds, our district is required to meaningfully engage stakeholders!  We need ALL voices in this conversation.  The Fern Ridge portion of this allocation could be in excess of 1 million dollars.
The first and easiest way to get involved is to complete the survey, at the following link:   https://lesd.link/FR_Parent_Student_2019
The survey in translatable to Spanish through a drop down menu in the upper right hand corner.  Please take a few minutes to complete!
The second way to become involved would be to attend our Community Input Session.  The date for this is Tuesday, October 8th.  The exact time and location is yet to be determined.  As soon as we finalize this information, we will get it out.
Thanks for taking the time to participate and become involved in the future of Fern Ridge Schools.
Teachers returned this past Monday and have been busy preparing for the return of students next week.  Below is a reminder of grade level start days for the first week of school.  We hope everyone has a safe labor day weekend and we look forward to having your students back with us in just a few short days!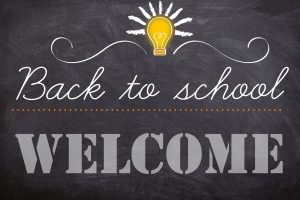 Elmira Elementary/Veneta Elementary ~  Tues, Sept 3rd grades 1-5 attend.
Fern Ridge Middle School ~Tues, Sept 3rd is for 6th grade students only.
Wed Sept 4th is for 7th & 8th grade students only (early release day)
Thurs, Sept 5th grades 6-8 attend.
Elmira High School ~ Tues, Sept 3rd is for 9th grade students only (9th grade orientation.)
Wed, Sept 4th grades 9-12 attend (early release day)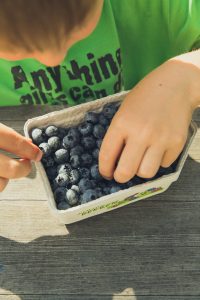 Fern Ridge School District is committed to the to the health and wellness of all students and staff.  To help ensure students possess the knowledge and skills necessary to make healthy choices for a lifetime, a comprehensive district nutrition program has been prepared and implemented that is consistent with or exceeds state and federal guidelines.  This program reflects the FRSD School Board's commitment to the wellness of its staff and students.
As a part of this program, a district wellness committee was established several years ago.  The committee reviews the District wellness policy, coordinates staff wellness activities, and provides feedback and suggestions as our district food advisory committee.
The committee includes representatives from administrators, licensed teachers, instructional assistants and parents.  They meet monthly during the school year, with meetings at the beginning and end of the year specific to policy review and food advisory issues.  This committee also plans and promotes district-wide health and wellness opportunities for students and staff as well as ensuring that the wellness program policy is being implemented throughout the district.  If you are a parent who is interested in this serving on this committee, please contact the district office at 541-935-2253 ext 1203.
For more information, here is a link to the FRSD Wellness Program Policy and its accompanying administrative rule: Wellness Policy Link to PDF    Wellness Policy AR Link to PDF
If you would like more information on our program you can check the District and State reports page of our website for the triennial wellness program assessment report that will be published this fall (October 2019)
Fern Ridge School District Families, and Staff:
As we close out the 18-19 school year, I want to thank our families, students and staff for a fantastic school year.  A little over a week ago I was fortunate enough to shake the hands of all our 2019 graduates.  Many people in our community supported these students along the way, and they leave prepared to enter a career or continue with their education.
A school year is demanding, as this one draws to a close I want to reflect on many of our accomplishments.  First, thank you to our staff.  Your dedication, energy and commitment to ongoing professional development and growth is clear.  Our high school continues to excel in both graduation rates and state test data.  Our middle school made noticeable improvements in both math and language arts test scores in 18-19, and both of our elementary schools made significant improvements in regards to our math and language arts test scores in 18-19.  I appreciate and thank you for this work.  We need it to continue in the years to come.  The students that come to Fern Ridge deserve quality schools, and we have  classified, certified and administrative staff that work hard to ensure they receive just that.  The "extra" things our staff do on a daily basis to provide extended learning and extracurricular opportunities are too numerous to list.  Please know that whether it is clubs or outdoor school, field trips or assemblies, or simply one-on-one extra student academic support….these things are noticed and appreciated by many.
To our parents, thank you for your support.  We have numerous parents, grandparents, or simply community members in our District that volunteer in our schools in a wide variety of ways.  If you are one of the many folks that spend time supporting or volunteering in our schools, on behalf of all the staff, students and School Board, thank you.
Both reflecting on 18-19, and looking ahead to 19-20, I am excited about many things:
– Student attendance in Fern Ridge improved in 18-19
– Student academic achievement K-12 improved in 18-19
– We look forward to additional resources  in our District in 19-20, to include:
– Elementary Physical Education Teachers at both VES and EES
– An additional core content classroom teacher at FRMS
– Some added instructional assistant and secretarial time across the District
– The addition of a District funded Athletic Trainer at EHS
– Additional student access to technology
As we wrap up 18-19, the work here at the District Office is already beginning for 19-20.  I look forward to helping us move forward and continuing to grow with the District's vision in mind:  "Provide excellence for every student so that each will reach their greatest potential."  Have a restful summer with your families, and be proud of a job well done in 18-19.  I am already looking forward to a great 19-20.
Gary E. Carpenter, Jr.
Superintendent, FRSD 28J