Join us in the Elmira High School Theater from 6-8 PM on Monday, March 5th.  This workshop is for any and all parents of school age children K-12.  The workshops shares with parents the basics of social media and cyber safety.  Hear from experts (a panel of trained students) regarding the ways kids are using social media today.  A second, 3 person panel, made up of myself, a Lane County Sheriff's deputy and a Lane County Juvenile Prosecutor will also be presenting.  This is not just for FRSD parents, parents from Crow, Junction City and Triangle Lake in particular are invited, but feel free to invite any interested adult that may find this information useful.
Click on the link below to see the flyer for this event.
Tweens, Teens & Technology flyer
Gary Carpenter, FRSD Superintendent and EHS Principal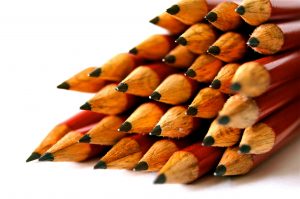 The January meeting of the Fern Ridge School District School Board has been changed!
The School Board Meeting will be held on Monday, January 22nd in the board room of the District Office at 6:30pm            (88834 Territorial Rd Elmira, Or 97437)
Visit FRSD BoardBook for more information on meetings and agendas.
Throughout the school year, State Testing information will be posted under the "Resources" category on the left hand side of the main page.  Please visit this location for general information.  If you have questions, do not hesitate to contact your student's school directly.
With the 2017-18 school year well under way, I wanted to take a moment to provide some important information about this year's state testing that is rapidly approaching.
For the last two years, students in the Fern Ridge School District and around Oregon took state tests in English Language Arts and Math called Smarter Balanced. The tests move away from previous fill-in-the bubble exams that focused on rote memorization to a format which asks students to explain their reasoning and write out their answers. These new tests measure more complex, real-world skills such as critical-thinking, writing, and problem solving so that your child can successfully transition from grade to grade and be prepared for his or her next steps after high school.
Fern Ridge School District will give Smarter Balanced tests this spring.  The tests are not timed so your child can take as long as he or she needs to fully demonstrate what he or she knows and can do.  At the high school level, successfully passing these tests is a requirement for an Oregon diploma.  The practice our students get in grades 3-8 by taking these exams, helps prepare them for the high school exam they will take in the spring of their 11th grade year.
We know that an end-of-the-year test cannot possibly tell us everything about your child's academic progress. However, the results do act as a snapshot of your child's strengths and areas for improvement and can be used as a way to ensure he or she is getting the supports he or she needs. Additionally, the tests help Fern Ridge School District's efforts to equitably distribute resources and support student learning. When fewer students take the test, we are left with an incomplete and inaccurate picture of how our students are performing, and this limits our ability to address issues, better serve students, and continue to improve our educational system.  The participation of your student is greatly appreciated. 
While we discourage opting-out of the exams for several reasons (a few of them mentioned above), included with this letter is a form that allows you to opt your child out of testing for the 2017-18 school year. The form is also posted online on our district website. Should you wish to opt your child out, please submit the form to your child's school's main office. You can read more about your rights to opt-out here: http://tinyurl.com/OR-HB2655.
In Fern Ridge School District, we are deeply committed to ensuring each and every student in our schools has the supports he or she needs to achieve at high levels and graduate prepared for his or her next steps. Our ultimate goal is to make sure that all students are set up to be successful from grade to grade and that will remain the focus of our district throughout the rest of the school year.
If you have general questions or want more information about the end-of-year tests, please do not hesitate to contact the school directly.  I encourage you to reach out to your child's teacher(s) with any questions you may have about your student's progress.
Congratulations to our January Employees of the Month!
Kasey Cutsforth from Veneta Elementary School and Jennie Herbert from Elmira Elementary School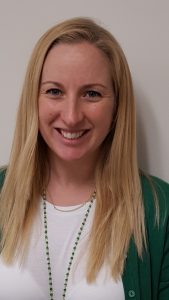 Kasey Cutsforth is one of January's Employees of the Month. In addition to being a first grade teacher at Veneta Elementary, Kasey is also one of our elementary CATCH Champions. As a CATCH Champion, Kasey plans and organizes PE lessons for the school, and spearheads the implementation of the yearly CATCH grant.
Kasey has a long history in the Fern Ridge School District. She attended Veneta Elementary during her grade school years, then went on to Fern Ridge Middle School and graduated from Elmira High School. After high school, she went on to study elementary education at Northwest Christian University. Along with her studies, Kasey also played basketball and softball in college. When the time for student teaching came around, Kasey came back to her roots here at Veneta Elementary and completed her student teaching with her kindergarten teacher, Liz Zegar. When Liz retired after many years in the district, Kasey was hired to replace her. She's now worked as a teacher here at Veneta Elementary for 11 years. Kasey says that the relationships she has built in our local community are one of the things she loves most about her job.
Kasey is married to another Elmira graduate, Todd, and they have two children, Connor, 6, and Kara, 3. Outside of her time at school, she likes spending time with her family, being outdoors, and participating in sports of all types. She enjoys running and has participated in several half marathons and has even completed one full marathon! Kasey is positive, upbeat, and an incredible asset to the Fern Ridge School District.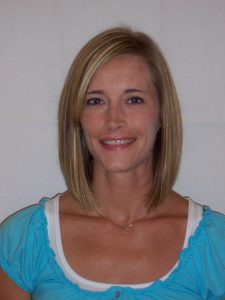 Jennie Herbert is also our January Employee of the Month.  She has taught second grade at Elmira Elementary for over fourteen years and is a CATCH Champion for Elmira. Many hours have gone into organizing PE equipment and helping to plan activities that are part of the CATCH grant.
Jennie was a student at Elmira Elementary before becoming a teacher, even painting some of the mural that remained on the walls of the old Elmira building close to where she would later teach her own students.   Her favorite part of her job is watching students grow throughout the year and seeing the excitement as they surpass their goals, especially in reading.   She loves their hugs and how happy they are when they see their work on display in the classroom and around the school.  Her students look forward to many special activities in her second grade class but the highlight has to be the annual Sweet Creek Falls hike in the spring.
This year her day includes teaching a classroom of 35 students in all subject areas including music and PE.  She serves on several committees including the PTA, Leadership, TAG Grant Writing and Enrichment Club, Assemblies, Family Fun Night and is a Booster Club Member at Elmira High School.
When Jennie is not working hard for her school community you can find her enjoying time with her husband and two sons.  Cobyn is a freshman at Elmira High School and Trentyn is a sixth grader at Fern Ridge Middle School.  Jennie also loves to camp, work in the garden, ride her horse, raft, bake, run and spend time at the beach.
Jennie enriches the lives of her students every day and is an invaluable asset to Elmira Elementary and the Fern Ridge Community.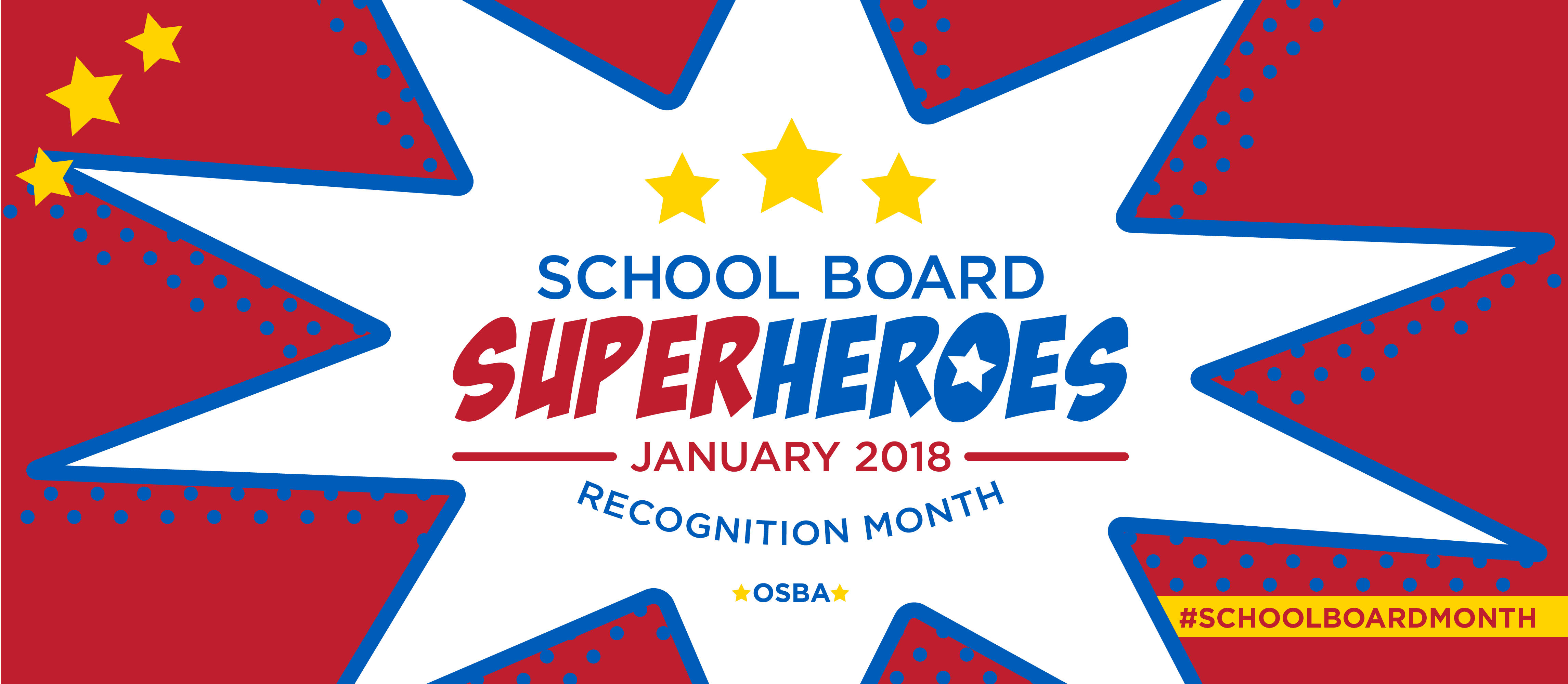 January is School Board Recognition Month in Oregon.
The Oregon School Boards Association has set aside the month of January to honor the unpaid elected volunteers who serve on Oregon's 197 local school boards, our 19 education service district boards, and our 17 community college boards. These dedicated local leaders give their personal time and energy to handling the critical tasks of budgeting and overseeing the management of Oregon's public education structure.
A big thank-you to the FRSD School board members:  Ms. Twinkle Morton, Mrs. Andrea Larson, Mr. Sterling Pew, Mr. Mark Boren and Mrs. Barbara Graham-Adams!  You are all very much appreciated!
In the coming months the Fern Ridge School District will begin the process of bargaining a successor agreement with the Fern Ridge Education Association (FREA), to the one that is currently in place for our certified staff (teachers.)  The current agreement expires June 30, 2018.
The District looks forward to working together with our teaching staff through this process.  The Superintendent and School Board have identified 3 goals to help guide the District.  They are:
The District will participate as a partner with the Fern Ridge Education Association (FREA) in these complex negotiations.
Given the importance of this new labor contract and the overall impact of labor costs to the District's budget, the District will devote the time and resources necessary to secure a labor contract which is responsive to the public's immediate and long-term interest.
The District will negotiate a labor contract which addresses legitimate employee concerns and seeks to continue to maintain good labor relations.
Congrats to the fantastic Middle School band and choir students that performed at their winter
concert last night at FRMS.  The teacher Mr. Cameron Siegal, and his instructional assistant Mrs.
Kimberly Taylor, have obviously been working very hard with them!  Learning music at a young
age provides so many benefits to students.  By learning to understand beat, rhythm and scales
students are learning how to divide, create fractions and recognize patterns.  It improves short
and long-term memory, it improves physical skills such as coordination, and it cultivates social
skills, as performing in a group requires peer interaction and the ability to work as a team.  Music
teaches discipline, the concept of delayed gratification and it boosts self esteem just to name a
few.  It was great to see so many FRMS students engaged in music!  Thanks again to the staff
and the parents that are supporting them.
School and District Report Cards
The Oregon Department of Education produces yearly report cards for schools and districts. These reports were mandated by the 1999 state legislature and provide educators with an opportunity to communicate directly with parents and community members about how local schools are performing.
In 2013, the Oregon Department of Education released a redesigned school and district Report Card. This redesigned Report Card was the product of a year of review and revisions, led by an external Report Card Steering Committee and informed by feedback from thousands of stakeholders around the state.
The goals of the redesign were to:
More accurately reflect student learning and growth
Incorporate key measures of college and career readiness
Align the report card with district's achievement compacts
Make the Report Cards more user friendly and accessible
For more information on the school and district report cards please visit: http://oregon.gov/ode/schools-and-districts/reportcards/reportcards/Pages/default.aspx.
The link to the report cards page for all schools in Oregon, can be found under the Parents link here on the FRSD website.
None of us at FRSD could do the jobs that we do without the support of our maintenance, facilities and custodial staff.  These men and women keep our schools clean, safe and maintained.   While some of us are off for Winter Break these folks are working hard to ensure every building in our district is being taken care of.
We would like to honor two individuals who are a critical part of this team
Jeff Thiessen has been the with Fern Ridge School District since 2004 and has been our Director of Maintenance since 2008.  Jeff spends his days doing a large variety of tasks that might include concrete work, carpentry, plumbing, water testing and just about everything in between.  When he is not keeping our schools looking great and functioning for students he enjoys spending time with his wife, three sons & daughter-in-laws and is a proud Opa to four grandchildren.
Jeff enjoys being outdoors, hunting and his wife tells us that he can craft "really cool things – mostly with wood."  She also let us know that he does not like clutter, cucumbers or being stuck inside.   He is really good at problem solving which is a skill that he uses almost daily in his job with Fern Ridge.  We appreciate Jeff and the great job he does helping to take care of our district.
Mike Mazzei has worked in Fern Ridge School District for 4 years.   The Mazzei family is well known within the district as Mike's brother is a current employee and his dad recently retired from the custodial crew.  Mike spends his day working
with Jeff in maintaining our school grounds.  He takes a lot of pride in his work and is always willing to go the extra mile for staff no matter how big or small the request.
When he is not at work Mike participates in cross-fit and works on his property in Noti.  He is also a talented multi-media producer, video editor and a certified Apple/Mac guru!  He takes on any challenge that comes his way and always goes above and beyond in his work.
Our district is fortunate to have Mike and Jeff on our staff and we want to thank them for the hard work and dedication they give to our students and staff every day.