All of our schools will be hosting parents at their annual Open House this September.  Here are the days, times and information for each school:
Elmira High School – Thursday, September 21st 5:15-6:15
Join us in the high school cafeteria from 5:15 – 6:15 for our Open House.
Fern Ridge Middle School – Thursday, September 21st 5:30 – 6:30
Open House will begin at 5:30 with a brief welcome assembly and staff introductions.  Classrooms will be open until 6:30 for parents to visit and meet teachers.
Elmira and Veneta Elementary – Thursday, September 28th 5:30-7:30
EES and VES are teaming up with our local Kiwanis to serve dinner at each elementary school's Open House.
A spaghetti dinner will be served in the cafeteria at both Elmira and Veneta from 5:30-6:30. Classrooms will open up between 6:30 and 7:30 for you to see where your child learns and to meet their teacher.   Look for more information in your child's backpack.
The air quality has suddenly turned poor.  Current readings have us needing to go back to inside recess/activities.  More updates as needed.
The EHS Booster Club invites you to attend their 10th annual Charity Golf Tournament.  This is the Booster Club's biggest fundraiser of the year!  Proceeds from this event will support our student athletes with scholarships, equipment, uniform needs and much much more!
 Please call (458) 210-5012 for tickets and information.
Go Falcons!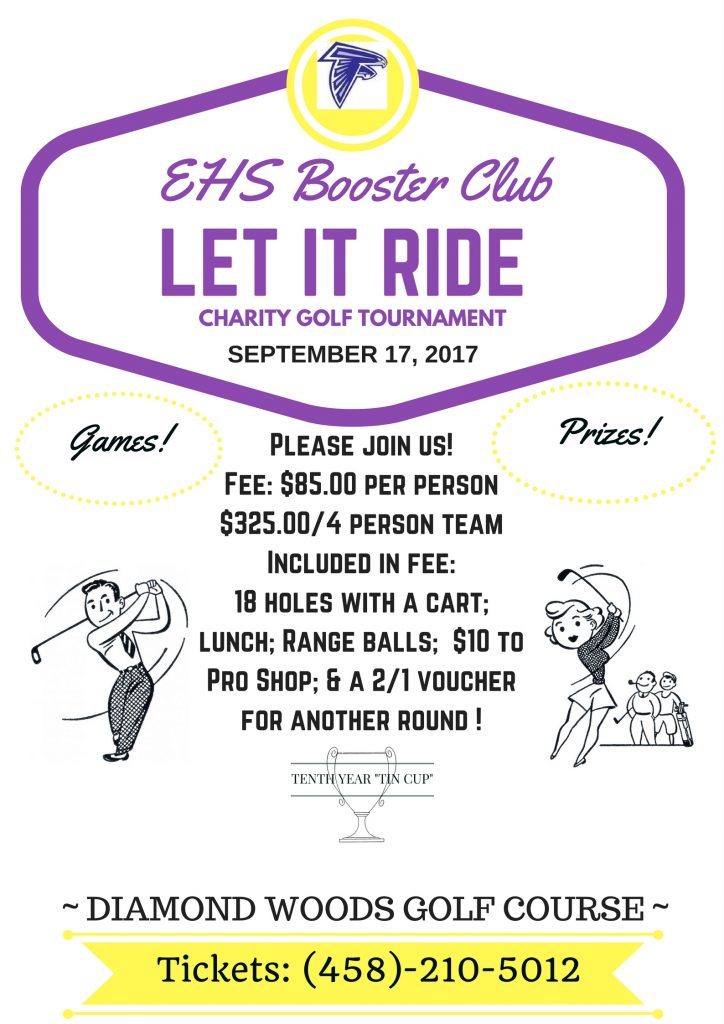 Wildfire smoke is affecting the air quality in the Fern Ridge area. I have been, and will continue to monitor the quality of the air to ensure the safety of our students and staff.  The FRSD will be using the Air Quality Index site to give us up to date air pollution readings.  These numbers can then be used to guide activities using the Oregon Health Authority guide.  I have directed principals to utilize indoor recess for the first day of school, Tuesday, September 5th and we will be evaluating the need to continue this practice each day.  In addition, there will be no classroom activities that will be taking place outside.
I have communicated with our District maintenance personnel who are confident that any outside air that is drawn into our buildings through the ventilation system will be adequately filtered. Maintenance staff will be double checking all buildings and systems first thing in the morning, and staff have been informed to let their building principals know if any problems arise.  At the High School, decisions around athletics will be made as early in the day as possible and posted to the school webpage.
The Oregon Health Authority advises that parents of children that are sensitive to air pollution should follow their health care providers' advice about prevention and treatment of symptoms, and watch the forecast to decide when to limit their child's activities. Children who may be more sensitive to air pollution include those with asthma, respiratory infection, lung or heart disease.
Gary Carpenter
Superintendent, FRSD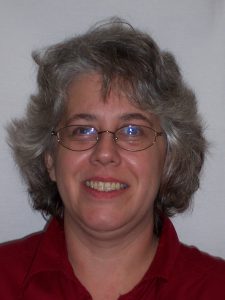 Fern Ridge School District is pleased to announce Delise McCormick as our September 2017 Employee of the Month!  Delise joined our staff in 2011 and has been a valuable asset ever since.  She has served as a Special Education Instructional Assistant at Veneta Elementary and this year will be supporting students at Elmira Elementary. In addition to her duties as an Instructional Assistant, Delise has taken on the role of FRSD Kids In Transition to School (KITTS)  Lead Teacher.  This is the second year that she has worked tirelessly over the summer to help prepare over 40 students for kindergarten.  Not only is her passion for children evident in everything she does at our schools but it also extends to our community.  She loves being with her family and recently hosted 2 exchange students from Japan.  She is an active member of the Fern Ridge Community and in her spare time is  known to paint, decorate and hide rocks throughout Veneta.  Please join us in recognizing the positive attitude and caring nature that Delise brings to us.  Congratulations Delise!
It's that time of year again!  
All school offices are open and staff are busy getting ready for the 2017-2018 school year.
Here is the registration information for all FRSD students:
Elmira Elementary, Veneta Elementary and Fern Ridge Middle School
Tuesday, August 22nd 7am to 7pm
Wednesday, August 23rd 8am to 3pm
Thursday, August 24th 8am to 12pm
Elmira Elementary School Office – 88960 Territorial Rd Elmira, Or (541) 935-8214
Veneta Elementary School Office – 88131 Territorial Rd Veneta, Or (541) 935-8225
Fern Ridge Middle School Office – 88831 Territorial Rd Elmira, Or (541) 935-8230
Elmira High School Student Registration Schedule:
(Registration will be held in the EHS cafeteria)
FRESHMAN – Thursday, August 24th 5pm to 8pm
SOPHOMORE – Wednesday, August 23rd 1pm to 4pm
JUNIOR – Thursday, August 24th 1pm to 4pm
SENIOR – Wednesday, August 23rd 8am to 11am
Elmira High School Office – 24936 Fir Grove Ln Elmira, Or (541) 935-8200
Please join me in welcoming the new principal at Veneta Elementary School, Mrs. Lisa Leatham.  Mrs. Leatham comes to us with a wealth of experience, K-5, right here in the FRSD where she has been a teacher in a variety of roles over the past 26 years.  A Committee of 8, made up of teachers, classified staff, board members, administrators and a parent, chose Mrs. Leatham after conducting interviews from a very strong pool of applicants.  We are all excited to have Mrs. Leatham on board in a new and challenging role for her.  I am confident that in the months and years to come she is going to be a tremendous asset to our students and families.
Staff and community members are invited to attend an open forum with the two finalists for the Veneta Elementary Principal position.
The one hour forum will begin promptly at 7:00pm at Veneta Elementary on Tuesday, August 8th
All interested community members are invited to attend, hear from the candidates and leave feedback for the selection committee to consider.
Veneta Elementary is located at 88131 Territorial Rd., Veneta, Or 97487
Please call the district office at 541-935-2253 Ext 1203 if you have any questions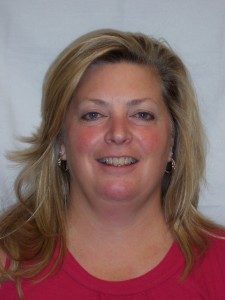 Please join us in recognizing the Fern Ridge School District (FRSD) Employee Of the Month for August, Mrs. Leiisa Boytz.  Leiisa was hired by the district in December of 1997 and has worked for multiple buildings in multiple positions over the course of the last 19+ years.  Leiisa's current assignment, where she has been for nearly a decade, is at Elmira High School where she serves as the School Bookkeeper and Athletic Secretary.  Leiisa is a tremendous resource to the administration and staff, as well as to parents and students.  She is a dedicated employee who is excellent at what she does.  Her responsibilities in her current role are too numerous to list, suffice to say she has a wide range of them and is a critical part of many activities that occur at EHS.  One of the things that Leiisa mentions that she enjoys about her job is the "wide variety of duties" that it entails.  She also mentions that she loves her "EHS Family" that includes all the staff, students and parents.  In her spare time Leiisa likes to garden, sew and spend time with her family.  Please join me in recognizing Mrs. Boytz, as our Employee of the Month!
Fall Sports sign-ups will be here before you know it!  Sports Registration night at EHS is scheduled for Thursday, August 3rd from 5:30-7:30 PM.  Below is some information.
Fall Sports include:  Boys and Girls Soccer, Boys and Girls Cross Country, Football and Volleyball.
Registration night is August 3rd—mark your calendar.
The first day of Fall Sports practices are scheduled for Monday, August 14th.
All paperwork must be turned in by noon on Friday August 11th in order to be eligible to practice on Monday.
If you need an updated physical for 17-18 (needed every 2 years), it is best to get scheduled early.  There is one "low-cost" option at FRMS from 10AM-4PM on the 14th ($20). Unfortunately, this is the only day the Dr. was available, so if your physical has expired and you utilize this option, you will not be able to practice until the second day, August 15th.
Go Falcons.