The open enrollment process provides an additional method of school choice for Oregon students which allows them to apply f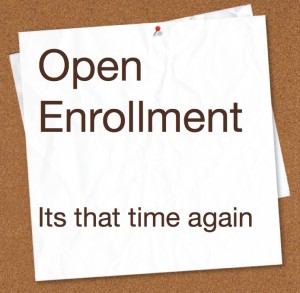 or a permanent admission to a school district.  Non-resident students may apply to transfer from their resident district to attend Fern Ridge School District through the open enrollment process.
Interested non-resident students must submit a completed Fern Ridge School District Open Enrollment form to the Fern Ridge School District Office beginning March 1, 2016 and closing on April 1, 2016 at 4:00 p.m.  Accepted applicants will be notified no later than May 1, 2016.  For further information contact the Superintendent's Office at 541-935-2253 ext. 1203.
The State released Graduation Rate data today, and EHS did fantastic! Big kudos to not only the EHS staff, but to all staff in the FRSD K-12 that play a role in graduating students. The article that was published in the Register Guard on this topic, can be confusing. The Register Guard breaks out the 4-year Cohort Graduation Rate data by schools for the larger districts (Churchill, Sheldon, Springfield, etc…). However, for smaller Districts they often just list the rate for the entire District. The rate for the FRSD (that takes into account all High Schools in the District – EHS and WLTLC) was 71.6% for the 4-year cohort rate, while the State average was 73.8%. However, the 4-year Cohort Graduation Rate for EHS was 89.83%. The only High School in Lane County that is our size or larger (4A) that we aware of that beat that, was South Eugene High School at 90.82%. Way to go EHS!  You can see all of the State Graduation Rate data by following this link.
Elmira High School Chamber Choir sings their appreciation to the Fern Ridge School District Board of Directors for School Board Recognition Month.
Original Lyrics,
Music "Hallelujah" by Leonard Cohen
Lyrics:
This one is for the Fern Ridge School District School Board
You Work so hard every day
You never get enough pay
We wanted to say we thank you
Morton, Larson, Sterling Pew
Soderberg, and Bolton too
It's for you we sing this Hallelujah
We appreciate, we appreciate, we appreciate, we appreciate you.
You lead with visions and policies
You manage our budget with grace and ease
You sit through so many long meetings.
You helped to pass the school bond
And so of you, we are so fond
And for you, we sing this Hallelujah
We appreciate, we appreciate, we appreciate, we appreciate you.
Due to a problem at the bus barn, Route 11 for Elmira Elementary and Elmira High School is running 25 minutes late this morning – 1-19-16.
Lane County Parks wants to hear from you about a proposed playground design at Perkins Peninsula Park.  A meeting at the park will be held Friday, January 29 from 2 p.m. to 4 p.m.  Written comments may also be sent to David Stockdale at david.stockdale@co.lane.or.us.  See the design concept on the County Parks website under Announcements at: www.lanecounty.org/Parks.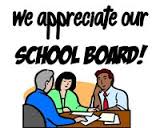 January is School Board Recognition Month.  Our school board members spend countless hours of unpaid time working to provide the best possible education for our students.   Celebrating School Board Recognition Month is one way to say thanks for all they do.
School board members represent their fellow citizens' views and priorities in the complex enterprise of maintaining and running the community's public schools.  They also reinforce the principle of local control over public education, which is an important, highly valued aspect of education in Oregon.
Please join us in thanking Fern Ridge School District Board of Directors Andrea Larson, Twinkle Morton, Craig Soderberg, Sterling Pew, and David Bolton.
Fern Ridge School District is operating on a 2 hour delay today – 1-5-16
All Fern Ridge School District activities and board meeting are canceled for today – 1/4/16.