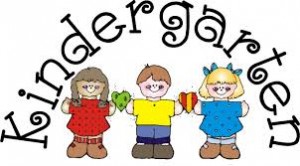 Fern Ridge School District is excited to announce that we will be offering full day kindergarten programs at both Elmira and Veneta Elementary Schools beginning with the 2015-2016 school year.  Both elementary schools are planning Parent Nights and other activities for parents and incoming kindergarten students.  Elmira Elementary School will be planning school tours in April.  Veneta Elementary School is offering school tours for interested parents and children on March 10th at 6:00 p.m., March 12th at 8:30 a.m., and March 19th at 8:30 a.m.  Keep watching our website for more information that will be available in the coming months!!!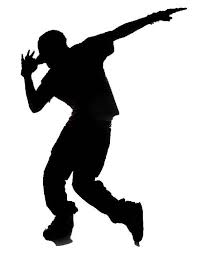 The EHS Mr. Falcon Contest is just around the corner!!  Put  Friday, April 3rd on your calendars for a fun filled evening.  The cost is $8.00 for adults and $5.00 for students if purchased before the night of, at the door, tickets are $10.00/$7.00.  Good luck to contestants Tucker Barnes, Tristan Cornelius, Seth Johnson, Gannon Jones, Ramasas Labastida, Carlos Robertson, and Arashi Wahl.  Head Coordinator is Bailey Mills.  All funds raised stay in the Fern Ridge Community.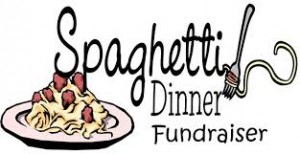 Come join us for the FRMS Spaghetti Dinner Fundraiser tonight, February 20th at 5:00-7:30 PM at the EHS Cafeteria!  The money raised will be used to fund field trips for the middle school students.  There will be door prizes and entertainment.  Click here for more information.
The open enrollment process provides an additional method of school choice for Oregon students which allows them to apply f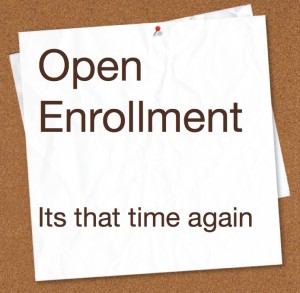 or a permanent admission to a school district.  Non-resident students may apply to transfer from their resident district to attend Fern Ridge School District through the open enrollment process.
Interested non-resident students must submit a completed Fern Ridge School District Open Enrollment form to the Fern Ridge School District Office beginning March 1, 2015 and closing on April 1, 2015 at 4:00 p.m.  Accepted applicants will be notified no later than May 1, 2015.  For further information contact the Superintendent's Office at 541-935-2253 ext. 1203.
EHS did well when compared to other schools around the state in regards to Graduation Rate data recently released by the Oregon Department of Education. The most often used rates are 4 & 5 year Graduation and Completer Rates. The Graduation Rates for 13-14 (both 4 and 5 year) take into account the % of students that earned a regular or modified diploma in this time frame. The state average for 4 and 5 year graduation rates was 71.98% and 75.90 % respectively. At EHS 79.65% of our students graduated in 4 years and 81.65% graduated within 5 years.   Completer Rates take into account students that also earn GED's for example. The state average for 4 and 5 year Completer Rates were 76.90% and 82.15%, while at EHS those same rates were 82.30% and 86.24%. The staff at EHS continues to work to adapt the services and resources available to families to better meet the needs of our students and community.       One of the primary indicators of graduation rates is attendance at school. This is also one of the best and easiest ways parents can support their students throughout High School. Ensuring the school attendance every day is a priority is critical and sends an important message to our students that an education is valuable. Thank you to all the parents that make school attendance a priority.                  NOTE:  If you are confused by the Graduation Rate data in the Register Guard today that shows the FRSD as the lowest in the area with a 56.9% 4 year cohort rate, please be aware that is the result of the EHS rate of 79.65% being combined with the charter school rate (West Lane Technical Learning Center) of 14.04%.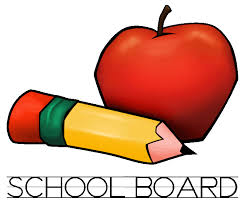 The Fern Ridge School District will join the other 196 school districts throughout Oregon to celebrate January as School Board Recognition Month.  Our school board members are selfless, committed and spend countless hours of unpaid time working to provide the best possible education for students in the Fern Ridge School District.
Please join us in thanking these dedicated individuals – Board Chair Andrea Larson, Board Vice Chair Craig Soderberg, Director Sterling Pew, Director Twinkle Morton, and Director David Bolton.
Oregon State law (ORS 327.103) requires that all public schools and districts must meet standards set by the State Board of Education.  The Division 22 Standards for K-12 Education within the Oregon Administrative Rules (OARS) includes the rules that describe a "Standard School District."  An Oregon school district, to be standard, must provide acceptable educational opportunities for all Oregon students who reside in the district.  To verify compliance with the Division 22 Standards, each year, school districts submit an Assurance form to the Deputy Superintendent of Public Instruction signed by the District Superintendent.  Additionally, this year, the form highlighted five OARS located in Chapter 581, Division 22.  The five areas were: Modified Diploma, Equal Educational Opportunities, Instructional Hours, Teacher and Educator Evaluation and Support, and Complaint Policy.  Fern Ridge School District is in compliance with all five of the highlighted OARS.    Continue reading →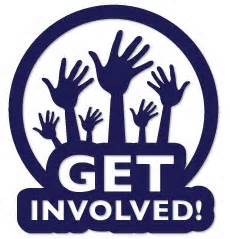 The Fern Ridge School District is seeking volunteers to fill three positions on the Budget Committee.  To be eligible for appointment, applicants must 1) live in the district; and 2) not be an officer, agent or employee of the district.  No experience or financial background is necessary; the Budget Committee meets two or three times each year.
Please click here for an application or stop by the District Office, 88834 Territorial Road, Elmira.  Applications will be received until openings are filled.
The 2nd grade teaching team of Deanna Greene, Corinne Messman, and Angie Pebworth at Veneta Elementary School have been selected as the Veterans of Foreign Wars Teachers of the Year for VFW District 13 for their outstanding work in civic education during the past year.  The 2nd grade team worked together to teach students about their local community with field trips to city hall, the Applegate Museum, Zumwalt Park, etc.  Their students heard from descendants of some of the Fern Ridge founding families.  Local leaders from the community also were guest teachers in their classrooms.  The three teachers will be honored at a banquet at the Springfield VFW Post on December 14th.  We are very proud of each of them and of the program they put together.  Congratulations!!!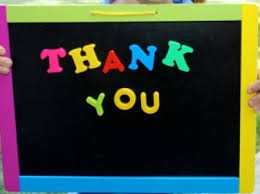 It is hard to believe that Winter Break is almost here.  This fall has just flown by.  It has been six months since I started as the Fern Ridge Superintendent.  I want you to know how much I have enjoyed working here, and how very happy I have been to work with both the staff and the community.  People have gone out of their way to welcome me, and I am amazed as how many dedicated community members we have who volunteer in so many ways.  It speaks to the quality of this community, and the wonderful people who live here.  I am honored to be serving as your Superintendent.  Thank you for going out of your way to welcome me and work with me.  I truly appreciate it.  HAPPY HOLIDAYS!!!  – Dr. Sally Storm, Superintendent