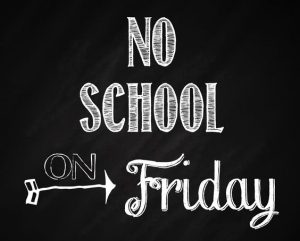 There is no school for students on Friday, April 5 due to a teacher workday.
Have a great weekend!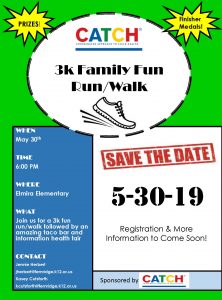 Mark your calendars for May 30th and join us for a 3K Family Fun Run/Walk followed by a taco bar and health information fair!  This event is sponsored by Coordinated Approach to Child Health (CATCH) and will be held at Elmira Elementary School.
More information on registration will be posted soon.
Join us for the Ultimate Falcon Pageant this Friday evening at 7:00pm in the Elmira High School main gym.  Ultimate Falcon is a fundraiser that benefits both Mid-Lane Cares and the Elmira High School Booster Club.
Tickets can be purchased from any Ultimate Falcon competitor for $10 or you can purchase a ticket at the door for $12.
Tickets for students, children and over 65 are $8 each.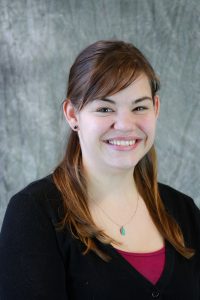 In September of 2012 Fern Ridge was fortunate to hire Billie Perrier as a classroom teacher at Elmira Elementary School.  She and Kevin Perrier have been married for 12 years and together they have two daughters.  Kenna is almost 3 and Tessa just celebrated her first birthday!
Mrs. Perrier has taught both Kindergarten and First grade at EES.  Her passion for teaching and willingness to collaborate with peers is evident each and every day.
She is active in the Rural Schools Network Professional Development and is a Teacher-Leader with the Professional Learning Communities Initiative.   She strives to create a safe and welcoming learning environment in her classroom for all of her students and has excellent classroom management skills.  Her principal let us know that Mrs. Perrier is always looking to improve and often volunteers for extra activities such as serving on the reading committee, being a teacher representative on the EES Parent-Teacher Association and has worked on multiple grants for the school.
When asked what her favorite part of her job is, Mrs. Perrier replied, "Every day I walk into a room full of love and smiles plus I get to work with incredible people.  It is truly an honor to be a first grade teacher, I get the privilege of teaching children how to read, which is magical."
Mrs. Perrier's love of teaching and dedication to her students help make Elmira Elementary an even better place for all students and staff.  Congratulations Mrs. Perrier!
Now that the snow and ice have melted, our district is focusing on the impact the four snow days had on student learning.
The school calendar was revised to restore two school days in June.  School will be in session on June 17 and the final day for students will be June 18.  At this time, the calendar for Seniors remains the same and graduation will take place on June 7.
The Fern Ridge School Board unanimously approved the calendar revisions during their March 18 meeting.  These changes will be updated to the district website calendar later today.
Thank you to our families for your flexibility as we work to ensure that we are providing as much learning time as we can for our students.
This morning as the baseball team was traveling to an away game there was a bus accident.  There were minor injuries with two students being transported.  Work is being made toward contacting all families but if you have a student on the bus and have not heard from them directly or the school please contact the high school office at 541-935-8200.
The rest of the students are headed back to the high school where they will determine if they will stay in school or go home for the day.  More information will be posted at a later time.
FRSD is on a 2 hour delay for today, Thursday March 7th due to icy road conditions.
Buses on snow routes for route numbers 4 and 13 only.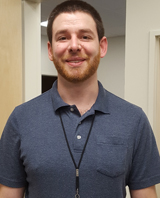 Mr. Siegal has been the music teacher at Fern Ridge Middle School since August 2017.  Each day he instructs Beginning Band, Intermediate Band, Advanced Band, Choir, Guitar and Intro to Music.  He teachers and plays the flute, clarinet, saxophone (alto, tenor, baritone), trumpet, trombone, baritone, tuba, guitar, ukulele and piano.  Of those instruments, Mr. Siegal is most skilled on percussion (drum set), clarinet, piano and ukulele.  (As you can see FRSD students are fortunate to have such a talented teacher!)
He tells us that his favorite thing about his job is working with students in different areas of music and seeing/hearing their musical development and hearing from them how music is a part of their lives.  Observing the musical improvement of individual students and the ensembles throughout the year is exciting and rewarding.  He also really enjoys being able to play different instruments throughout the day.
Mr. Siegal is very interested in percussion traditions from around the world.  His interest in world music has led him to travel to Ghana, West Africa to study traditional drumming and also to Salvador de Bahai, Brazil to study samba-reggae.  When he is not practicing drums, piano or ukulele, he enjoys hiking and fishing.  During the summer months he enjoys backpacking in the Cascades.
This summer, Mr. Siegal is getting married to his finance, Jaclyn Teixeira.  They have been together for 10 years after originally meeting in their 8th grade Spanish class.  They are planning to be married in their home town of Dartmouth, Massachusetts and will then travel to Portugal.
Our students and district are lucky to have Mr. Siegal as a teacher.  Congratulations!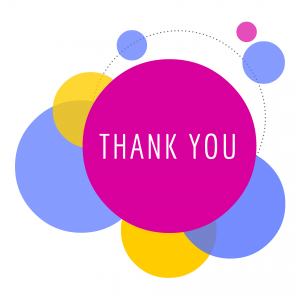 This week we want to take the time to show our classified staff how much we appreciate all of their hard work and dedication.
Thank you to our all of our amazing Instructional Assistants, Secretaries, District Office Staff, Custodians and Maintenance Crews!  We appreciate all that you do each day for our students, teachers, administrators and school campuses.
Happy Classified Week!