Check out the new PALS Website!
Follow the PALS Website link under Quick Links on the right hand side of this page. Learn how you can get involved!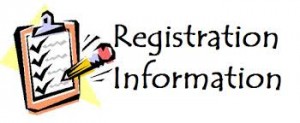 Happy summer everyone! Registration and supply fee reminder letters were mailed out yesterday. Look for them in the next couple days. We have a new, online registration option for returning students this year. The letter that was mailed has your login information if you choose to register online. If you don't want to register online, you can always come in and fill out the paperwork during the normal registration period. We're just trying to make it a bit more convenient for families if they'd like to sign up after hours. Please remember you will still need to come in to the school and  fill out transportation information. It should go super quick if you've already done the online registration!
Registration Dates for 2018-2019
Wednesday, August 15th (New students/Kindergarten) 7:00 am to 7:00pm
Tuesday, August 21st (All students) 7:00am to 7:00pm
Wednesday, August 22nd (All students) 8:00am to 3:00pm
Thursday, August 23rd (All students) 8:00am to 12:00pm
For incoming kindergarten and new students please bring:
Copy of birth certificate
Proof of residency
Current immunization data
Feel free to email me with any questions at lleatham@fernridge.k12.or.us.
Our office opens for the new school year on August 13th. Come see us or call us at 541-935-8225. See you soon!
Please click on the link below for information regarding the upcoming Football camp for incoming 2nd-8th graders.
Lane Arts Council is holding an art summer camp at VES again this year. Students will experience music and dance from different cultures, paint famous landmarks, and learn to sculpt animals from around the world. Sessions begin June 25th and end July 12th. It's going to be a great time!
Click on the heading below for more information:
Here's a quick link to the immunization rates at Veneta Elementary for the 2017-2018 school year:
We had a fun visit from some animals from Wildlife Safari today. We got to meet a tortoise, a cockatoo, a badger, and a cavy and learned about the habitat of each animal. The cockatoo was a show stealer- he made everyone laugh by playing peek-a-boo with all of us!
Thanks to Mrs. Leatham's dad for bringing Wildlife Safari to Veneta!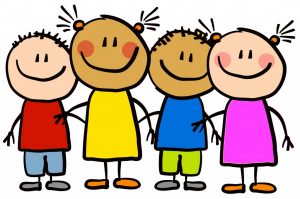 VES Kindergarten Information Night for 2018-2019
Thursday, March 15th, from 6:00-7:30 pm
Please join us at Veneta Elementary School on Thursday, March 15th, from 6:00-7:30 pm for our kindergarten information night. We will be discussing how to get your child ready for kindergarten, what to expect once school starts, and what we teach in kindergarten.  It will be a fun, fast paced evening of information. Feel free to come with or without your children. We're excited to partner with you in the bright future of your children! See you on the 15th!
Schedule for the night:
6:00-6:15   Welcome presentation in the VES cafeteria
6:15-6:30   Break into groups for a school tour
6:30-7:15   Experience reading, math, and PE/social skills lessons in the classroom with our kindergarten teachers
7:15-7:30   Time for follow up questions
Feel free to contact us at 541-935-8225 for more information.