PTA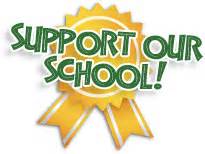 The Elmira Elementary PTA will be hosting a silent and LIVE auction on Saturday, May 17th.
The PTA is looking for donations of gift certificates, products or services to help them make this auction a success!  If you or someone you know is willing to donate to our school please contact Tammy Eutsler at 541-935-9569 or the school office at 541-935-8214.
The PTA will use proceeds to support the staff and students.  This has included; assemblies, field trips, class party funds, 5th grade outdoor school and much more!