Uncategorized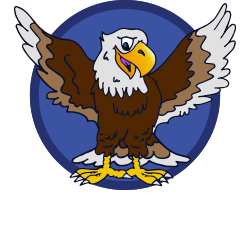 To Our Elmira Eagle Students-
On our first day this year, we anxiously awaited your arrival and eagerly welcomed you back to school. You embraced the challenges of a new school year and trusted our EES staff to help you on your journey. With each passing day, we had the privilege of getting to know you… your strengths, your struggles, and what makes you unique.
This year, taken by surprise we missed many weeks together. We miss YOU, and miss teaching and supporting you as you tackle new hurdles. We miss seeing that smile with each new accomplishment.
These final weeks of school have been difficult and, for that, we are sorry. There is nothing more that we wanted than to have our students back in the building, sharing experiences with staff and friends. Even though we have not been with each other face to face for a long time, we have been thinking about you each day and hope that you have felt supported from afar.
Even though we will not be able to celebrate and officially say goodbye in person, there are a few things that we want you to know:
The world needs YOU! Your unique personality is incredibly special and there is no one like you!
It is okay to make mistakes, even big ones. Learn from them. Working through challenges will help you throughout life.
YOU can change the world! Find your passion and go after it.
When in doubt, choose compassion and kindness. They will never steer you wrong.
Thank you for being an Elmira Eagle Student! We appreciate you for sharing your knowledge, effort, patience, and kindness during your time here at school. We are grateful for you and look forward to seeing you again in the fall! 
To Our Elmira Eagle Parents/Guardians-
Thank you for sharing your child with us this school year and during this unprecedented time. We did not get to finish the year as we had planned and hoped.
We were not expecting our time to end so abruptly. We appreciate all of your help, kindness, and patience as we tried to support your child(ren)'s needs over the last few weeks.
Our staff thanks you for entrusting your child to all of us at Elmira. We feel privileged to play a role in your child's life.
We hope that you have a safe and happy summer and look forward to seeing you in the fall.
Warmest regards,
Mrs. Marshall and the Elmira Elementary Staff
School is almost out! We appreciate all the time and energy our staff, students, and families have put into Distance Learning! Packets, texts, emails, phone calls, post cards, letters, and videos are just a few of the ways that out families were able to maintain a school connection!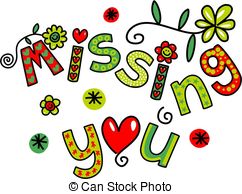 As the school year comes to an official end, we will be collecting back the Journeys Reading Books and/or Magazines that were checked out to students.
Book return will be on Monday, June 8th, from 10:00-12:30 and 1:00-3:00 in the bus loop. Please come see us! Feel free to bring back any packets, library books or other items that need to be returned as well! Looking forward to seeing all of your smiling faces!
Can't make it? That's ok! Feel free to drop books in the office daily from 8:00-2:30 or give us a call to make arrangements!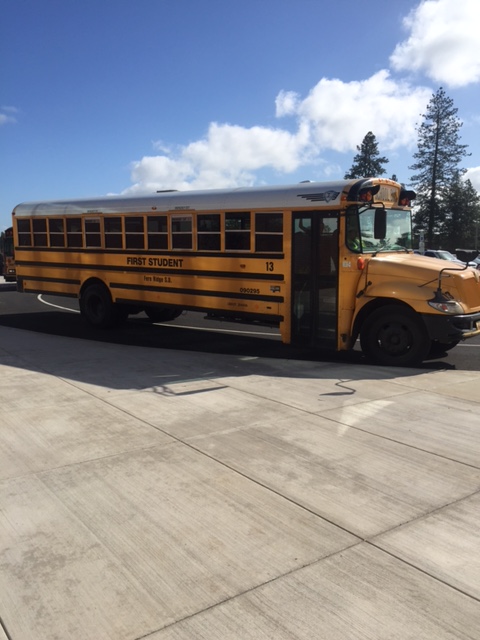 Thank you to all of our students and families who are working so hard on their Distance Learning Packets!
Working together with First Student, FRSD is now able to offer packet delivery and pick up! If you would like to try this out, please communicate with your child's teacher or school.
Packet delivery and pickup will occur on MONDAYS. Route stops and times: https://www.fernridge.k12.or.us/emergency-closure-info/wp-content/uploads/sites/79/2020/04/Monday-Routes-4-27-20-1.pdf
Thank you to all of our teachers who make Elmira Elementary the special place that it is!

Sending some extra love to each of our students and staff members today! Happy Monday! Feel free to look for your name when you come pick up packets today and throughout the week!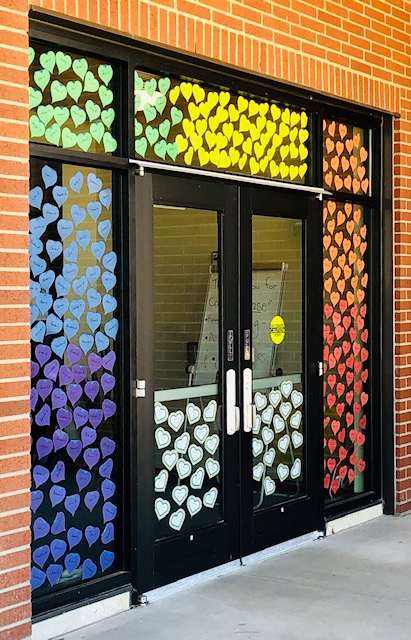 Distance Learning Packets for the week of April 20th are now available online. Packets will be available to pick up at 8:00 am Monday morning. The plan will be to leave them out overnight for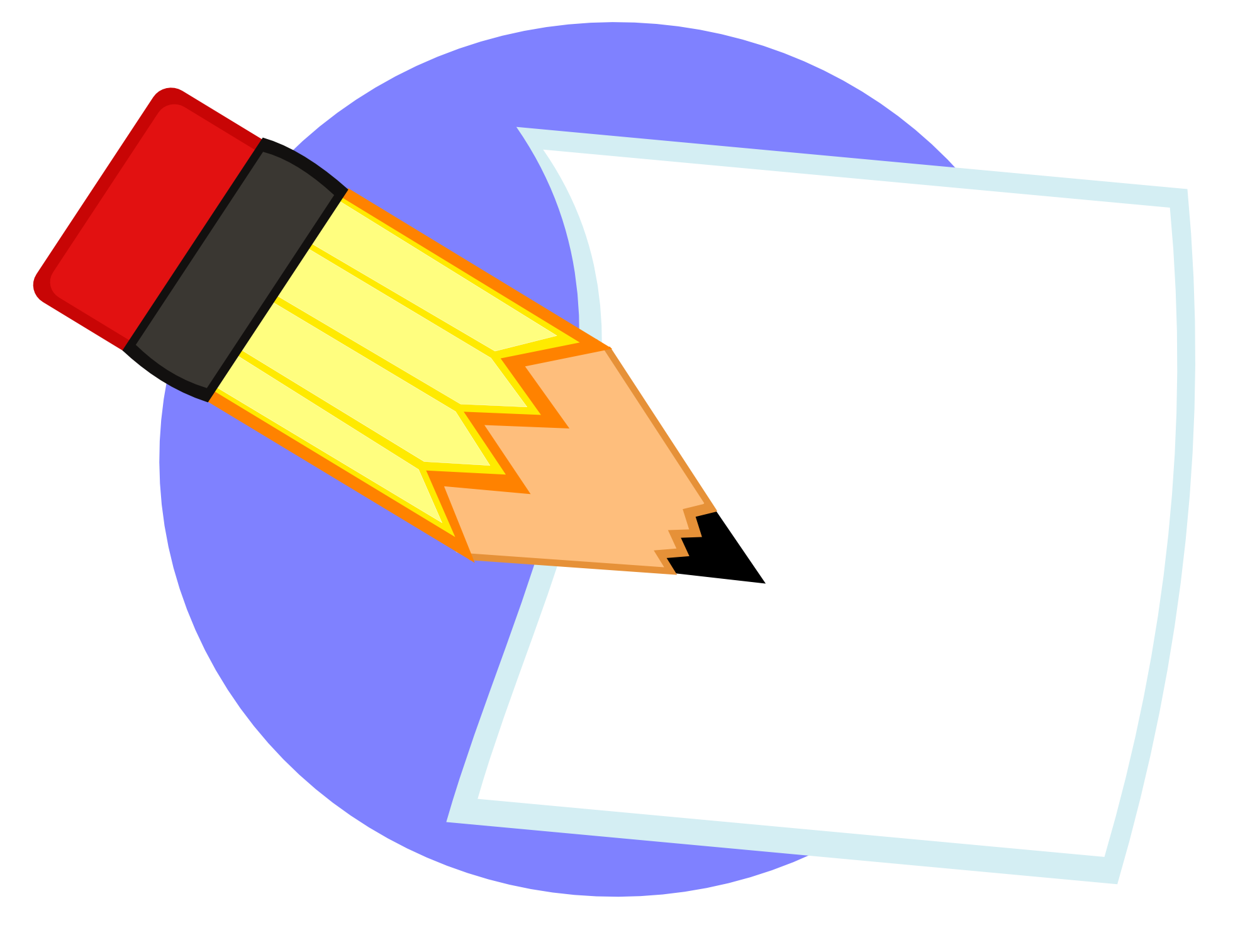 those that need to collect them later in the evening. If you communicated with your child's teacher that you unable to print or pickup, your packets will be mailed to you.
Beginning next week, you are welcome to drop off completed packets when you pick up new packets on Mondays. If your child isn't done with their packet on Monday, no problem it can be turned in the following week. If you want to hold onto the packets and bring in a few weeks at once, that works too.  It will be helpful if families can make sure that names are on each page of student work and the packets are stapled or paper clipped together.
Please  keep the blue folders from the first week as a place to keep the packets in as your student works through them.
Don'r forget as well that teachers are available Monday thru Friday to help  you or your child work through the packets or answer any questions you might have. We are not including answer keys, so please take advantage of teacher's availability and call them if you get stuck. To make things easier for families, we have included the link to the teacher contact in this post.
Please feel free to contact the school if you have any questions. New printed packets will be available each week. They will also be available to pick up in front of the school if you can't make it to the school on Monday.
Staff contact information, both email and phone number, can be accessed by (CLICKING HERE).
The office is open from 8 AM to 3:30 PM if you have any questions.
Hello FRSD K-8 Families,
As we move forward with Distance Learning, we are working to create an efficient, safe way for learning packets to get back to your child's teacher for review. To this end, each Monday we will have a box in front of our school that is labeled "Returned Work". When you come to school to pick up the new week's packet, please deposit the previous week's packet in the box. Paperclips will be available if the packet has been taken apart. Please make sure your child's name is on each page in the packet in the event that the packet becomes separated. If you forget to turn a packet in or your child does not finish it during the current week, no worries. Just drop it off the following week.
The box of returned work will be brought into the school on Monday afternoons and will sit for 5 days before work is handed over to teachers (based on current guidelines to prevent the spread of COVID-19). After this time frame, teachers will enter work as completed in gradebooks. Work will not be returned to students due to logistical and safety concerns however, it can be reviewed/discussed with teachers over the phone or through email.
For those of you receiving packets through the mail, please reach out to the school office to make individual arrangements.
UPDATE FROM LIFETOUCH IN REGARDS TO EES SPRING PHOTOS:
"Our lab has started processing photos and will begin to ship them directly to schools today 4/13. I am not sure if yours have been printed yet… if they haven't they are in the queue to print and will ship to you when finished. I don't have any more information other than that at this point. We only have 2 of 8 labs open right now so processing times are obviously slower."
We will let families know when we get them