Last night at 5:30 we held a virtual meeting for our K-3 Parents to inform them of our work today, and our plans going forward.  Thank you to the families that were able to participate in this informational opportunity.  We can feel the frustration that families students and staff are experiencing.  Our goal is to move towards a model that allows our youngest students to have in-person instruction as much as possible given the new county metrics and ODE guidelines.
You may be aware that the exception we were hoping to open under is no longer an option due to the 30.6 per 100,000 case rate in Lane County.  However, we ARE able to reopen for Limited in Person Instruction (LIPI) if we can meet very specific guidelines.  This includes no more than 10 students per cohort and students can be in no more than 2 cohorts including transportation.  The transportation piece is one of the most complex issues of our plan moving forward.  For any family that can transport their student, or carpool with another,  please know THIS IS A TREMENDOUS HELP!
While the parameters are restrictive, we feel that it is critical to offer in person instruction for our youngest learners.  Our teachers, instructional assistants and administrators are committed to this.  We are working with parents, teachers and transportation to ensure that this is possible.  Below is our plan:
Beginning Thursday, September 24th, and continuing through Friday, October 9th:

Students will start on their A / B Day.

A Days = Tues/Thur & B Days = Wed/Fri

Students will be on site from 8:00-10:00 AM

2 hours for LIPI

The 2 hours will focus primarily on Math and Reading

On days that students are in school:

Teachers will spend some time introducing instructing on other subjects (Social Studies, Science, Art, PE, etc.) that students will work on when they go home in the afternoon.
On days that students are NOT in school:

Students will bring home Applied Learning Packets for their off-days (will not exceed 2 hours, and be appropriate to each grade level-will focus on Math and Reading)

Teachers will have a system for daily communication

TRANSPORTATION:  New pickup and drop off times will be communicated with families by tomorrow afternoon.
Over the next 2 1/2 weeks we will be looking into 3 different options of expansion, they are:
Continuing with how we are going.
Adding CDL in the afternoons and checking out chromebooks to our K-3 students for PM instruction with their teachers
Going to an AM/PM model that would have A day kids attending EVERY day from 8-10, and B Day kids attending every day from 12:30-2:30
Where we fall will depend on the following factors:
How well our model is working
County health/metric data
Information and availability of another 200-300 chromebooks
Family feedback and input!
All the staff are excited to see our K-3 students beginning this Thursday.
Meals are still available, and students will have an opportunity to eat breakfast when they arrive, and be sent home with a lunch if they would like one!
We will have another K-3 check-in virtual meeting, next Thursday at 5:30.
Thank you so much for your continued flexibility as we all navigate these challenges!  It is appreciated very much.
 Chromebook checkout for students continues today.  We will be set up at the District office, and operating 1-4.  If those times do not work for your family, please contact your building principal to help coordinate.
Meals DO START TODAY.  Meals are served out of the High School Cafeteria (North lot).  You do not need to get out of your car, just circle the parking lot loop in a counterclockwise direction, stop at the cafeteria, and you will be helped.  Meals are free for all students 0-18.  All you have to do is provide your last name.
Limited In-Person Instruction students (grades 4-8) that were scheduled to attend today from 9 AM-11AM IS CONTINUING! The OPTIONS program activities still begin today, and 4th-12th grade students that were to begin CDL today are STILL doing so!
The rise in COVID cases in Lane County (released late yesterday), combined with the fact that we had not yet started in-person instruction, prevented us from starting school today and the staff is crushed at these turn of events!  We are already working on a plan to get our K-3 students in school this week!  We will share information during a 5:30 ZOOM parent meeting tonight.  We need some time to confirm our plan follows ODE guidelines, and can work with our facilities, food service and transportation  If you cannot make that meeting, we will post all of the information immediately following.  Stay Tuned!  The login information for the meeting is below.
Gary Carpenter is inviting you to a scheduled Zoom meeting.
Topic: Parent Meeting for K-3 In-person instruction Options
Time: Sep 22, 2020 05:30 PM Pacific Time (US and Canada)
Join Zoom Meeting
https://fernridge-k12-or-us.zoom.us/j/95408108332?pwd=WXgvTHVGb0NvTms4MUh5ZnA4V2Zadz09
Meeting ID: 954 0810 8332
Passcode: 587979
One tap mobile
+16699009128,,95408108332# US (San Jose)
+12532158782,,95408108332# US (Tacoma)
Dial by your location
+1 669 900 9128 US (San Jose)
+1 253 215 8782 US (Tacoma)
+1 346 248 7799 US (Houston)
+1 646 558 8656 US (New York)
+1 301 715 8592 US (Germantown)
+1 312 626 6799 US (Chicago)
Meeting ID: 954 0810 8332
Find your local number: https://fernridge-k12-or-us.zoom.us/u/aEJTsBtr6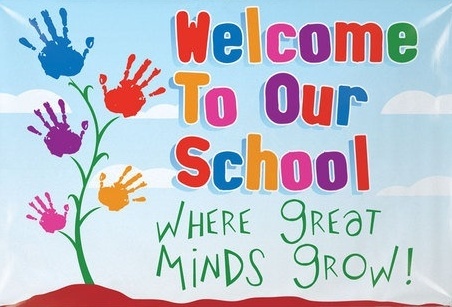 EES Families- Be on the lookout for information from your child's teacher! I will be sharing powerpoints, videos, and meet the teacher pages over the next few days! I will post to the main EES page and our Facebook page. I will also keep all information organized by teacher on the Quick Link: Meet Our EES 2020-2021 Staff!
Here's a fun video from Mrs. Perrier:
We are getting closer to our first day of school. As you know, K-3 will be coming back to EES on either A Days (Tuesday and Thursday) or B Days (Wednesday and Friday). We are working hard to make sure that we are prepared to help them with new changes and procedures. Please click on the pictures below to find more information about recess and cafeteria expectations.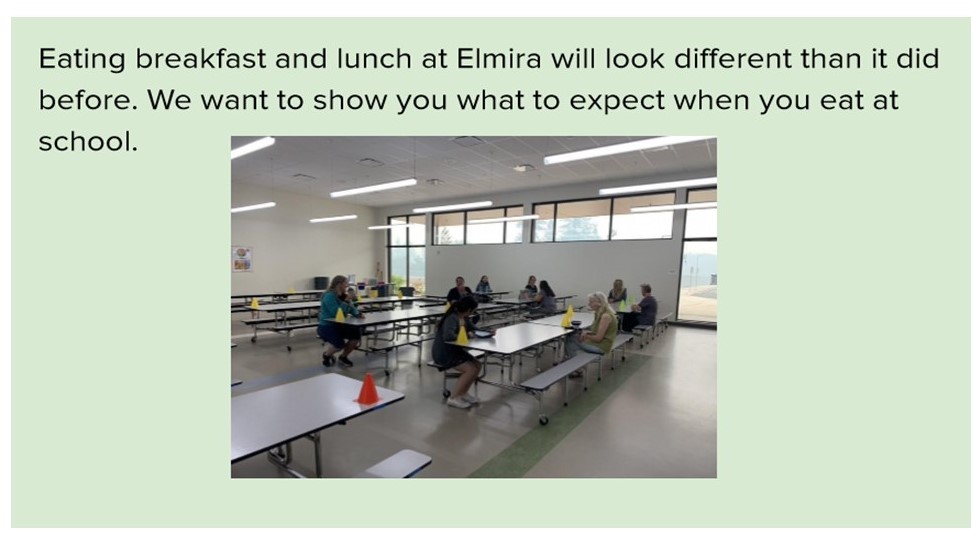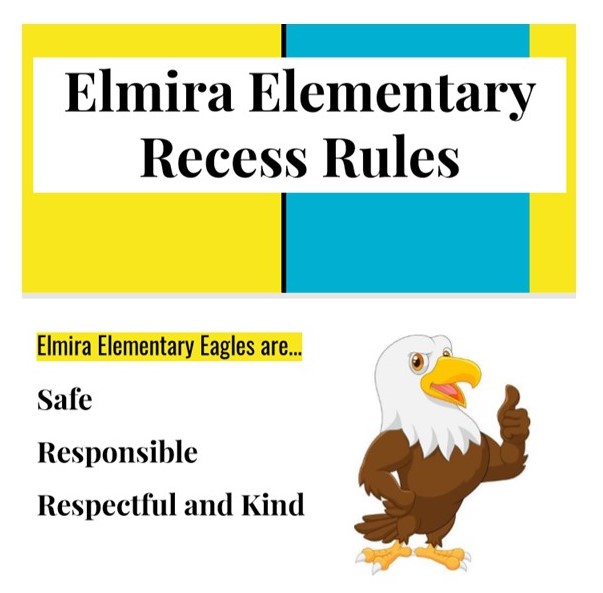 Hello to our EES students and families!
I wanted to share a few slide shows created by our very own Erin White (PPT Extraordinaire)! Our teachers will be reviewing these with students the first few day of school. If you would like to preview these your child prior to the first day, please do so! Just click on the picture below!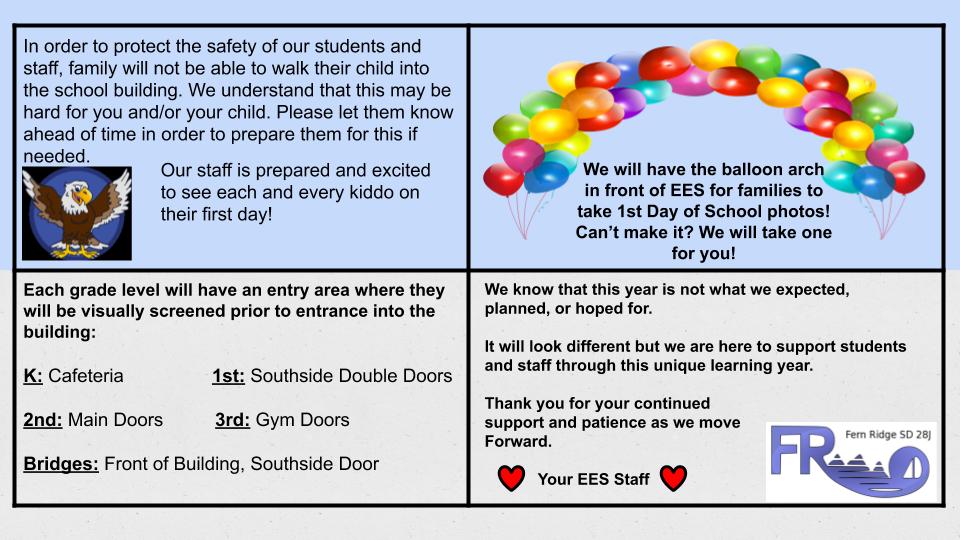 Hello to all of our EES families, students, friends, and community!
Please see below for a few important reminders and updates:
Our first day of school has been delayed:
K-3 "A Day" students will begin on September 22
K-3 "B Day" students will begin on September 23
4-5 Students in CDL (Comprehensive Distance Learning) will begin on September 22
K-5 "OPTIONS" students will begin on September 22
Class lists will be posted on Tuesday, September 15th. They will be on the front door of EES and will be posted by 9:00am.
Elmira Elementary Community Q & A continues:
Chromebook Checkout will be September 15-18. If you have a device that your 4th and 5th graders can use, go for it! If you need one, please check the schedule for your checkout time. 
 Grades 4-5 Supply Kit pickup: Friday, September 18th from 9:00-3:00 and Monday, September 21st from 9:00-5:00. This will happen in the main hall.
EES Communication & Remind Text Messaging:
So many thank yous for your support, patience, flexibility, understanding and kindness as we maneuver through what has been a very challenging spring, summer, and now fall.
FRSD Vision: Provide excellence for every student so that each will reach their greatest potential.
EES Yearbooks have arrived! They will be available for pickup during registration this week!
8/25 7am-7pm
8/26 8am-3pm
8/27 8am-3pm