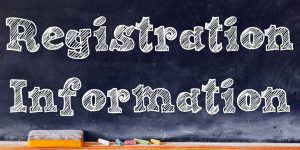 It is time to start thinking about school registration!
Families will be able to register online or come into the school during registration dates. The link to online registration can be found on the right hand menu on the EES website.  Please remember if you register online, you will still need to come in at registration to fill out a couple quick forms (transportation, etc.). 
Registration Dates for 2022-2023:
Wednesday, August 17th

(New students/Kindergarten)

7:00 am to 7:00pm

Tuesday, August 23rd

(All students)

7:00am to 7:00pm

Wednesday, August 24th

(All students)

8:00am to 3:00pm

Thursday, August 25th

(All students)

8:00am to 3:00pm
For incoming kindergarten and new students please bring:
Copy of birth certificate

Proof of residency

Immunization records
As in past years, Elmira Elementary will have a school supply fee. The school supply fee of $30 covers all needed classroom supplies. Not covered by the school supply fee are a backpack, lunchbox, and water bottle. The supply fee is payable at registration or anytime at the front office. Scholarships are available.
If you have any questions, do not hesitate to contact the EES office. We'll be open from 7:30-3:30 M-F beginning August 15th.
EES Office: 541-935-8214 or cjohnson@fernridge.k12.or.us.
We're so excited to see everyone again!